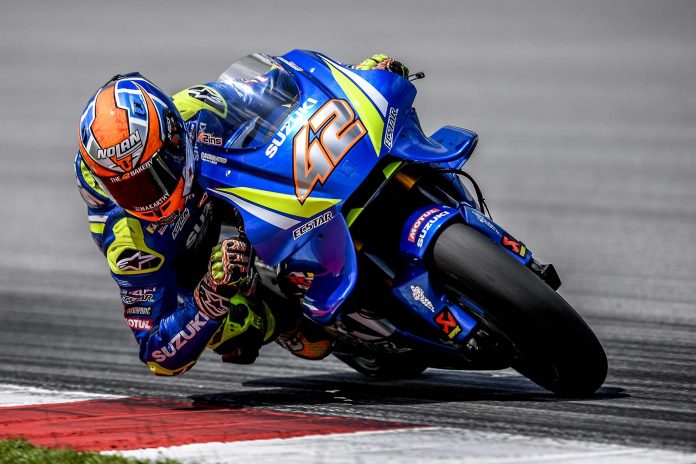 Alex Rins and Suzuki were the fastest after FP2 on Friday.

The great result came about despite Rins's bike caught fire in the pitlane yesterday.

Both FP1 and FP2 were run in dry conditions.
Alex Rins's Suzuki may have caught fire yesterday at the Shell Malaysia MotoGP 2018 but that was clearly not a hindrance.
Rins his bike to the fastest time after FP2 (Free Practice 2) by dipping under the 2:00.00 mark. He posted 1:59.608, a mere 0.089 second faster than Andrea Dovizioso of Ducati MotoGP Team and 0.093 second ahead of Marc Marquez of Repsol Honda Team.
The MotoGP field was lucky to escape a huge deluge in the latter part of the afternoon, allowing the riders to post good times in both FP1 and FP2. Indeed, Dovizioso has recorded his best lap in the first session.
The newly-crowned MotoGP World Champion Marquez had a mad day after saving his Honda many times from crashing.
Valentino Rossi rode his improved Yamaha YZR-M1 to fourth fastest, only 0.159 second from Rins. The Italian's placing meant that there are four manufacturers in the top four spots. Rossi's fastest 1'59.767 time was inherited from FP1 where he actually finished second fastest.
Behind Rossi, Jack Miller was the first rider to dip below the 2:00.00 mark. The Australian posted grabbed the fifth spot after putting in a 1'59.771 lap in FP2.
Finally, Rossi's teammate, Maverick Vinalez improved on his FP1 time to set 1'59.802 for sixth.
The Top 6 covered by less than 1 second, as a result.
Hafizh Syahrin seemed to have a challenging day. He was in 17th in FP1 and 20th in FP2. The Malaysian is hoping to improve on his standings in the Rookie's category.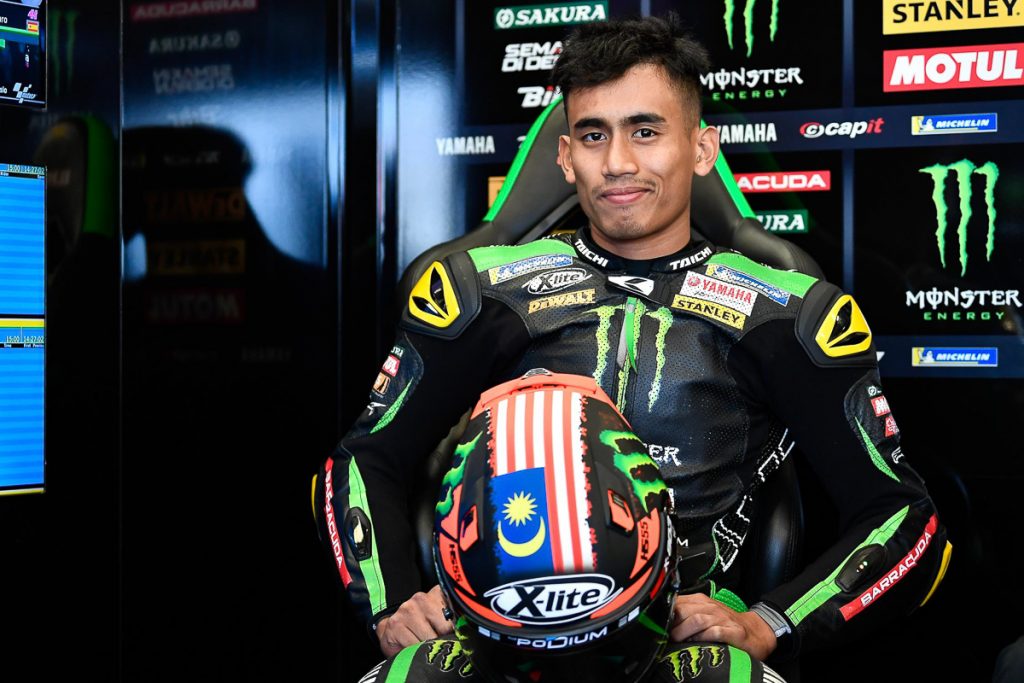 FP3 tomorrow will provide the riders their last chance to improve on their times and the Top 10 will qualify automatically for Q2 (Qualifying 2). The remaining riders will start in Q1 and the top 2 from that session will be bumped up to Q2 to qualify for grid spots 1st through 12th.
So, yes, the Free Practice sessions are just important as final qualifying.