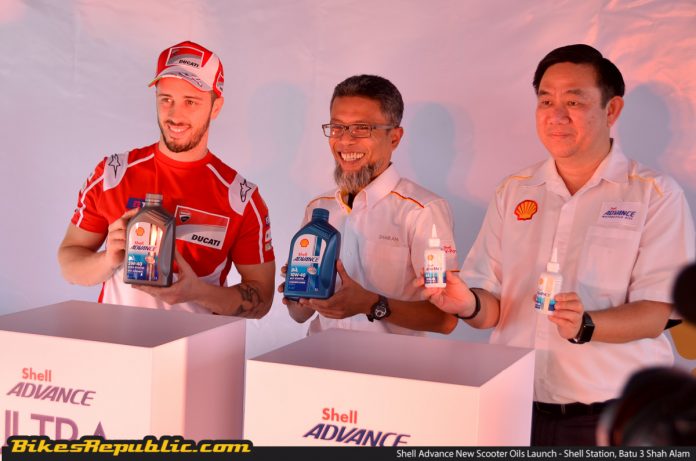 Two new Shell Advance Scooter engine oils & a scooter gear oil

Embedded with PurePlus Technology and Active and Active Cleansing Technology
It can't be denied that scooters are probably one of the most popular types of two wheel transportation known to man. About 11% of an estimated of 12 million motorcycles comprises of scooters alone. That's about 1.2 million scooters running around Malaysia right now. With that in mind, Shell took the opportunity to cater to this specific group of motorists with the introduction of their new range of Shell Advance scooter oils.
The launch was held at the Shell petrol station, Batu 3 Shah Alam (Klang-bound). Present to officiate the launch was the Managing Director of Shell Malaysia Trading Sdn Bhd, Shairan Huzaini. Another special guest present during the launch was Ducati Team MotoGP rider, Andrea Dovizioso.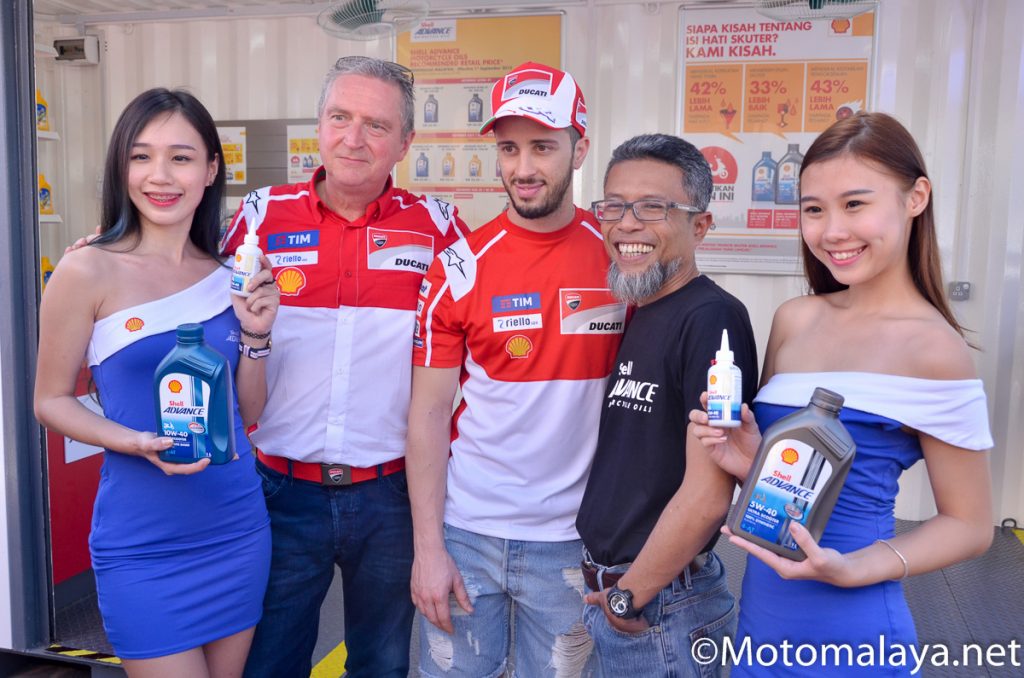 The specially formulated new engine and gear oils for scooters are the fully synthetic Shell Advance 4T Ultra Scooter with PurePlus Technology 5W-40, synthetic technology Shell Advance 4T AX 7 Scooter 10W-40 and the Shell Advance Scooter Gear Oil. The new line-up has been added to the current Shell Advance 4T AX 5 Scooter 15W-40 that has been available since 2014.
With scooters being totally different machines to conventional motorcycles or mopeds, the characteristics on how the engines perform are different as well as they will run at higher RPMs most of the time. With this knowledge, Shell's new range of scooter oils promises 33% better engine cleaning, retains oxidation stability 43% longer and viscosity 42% longer than the current API limit.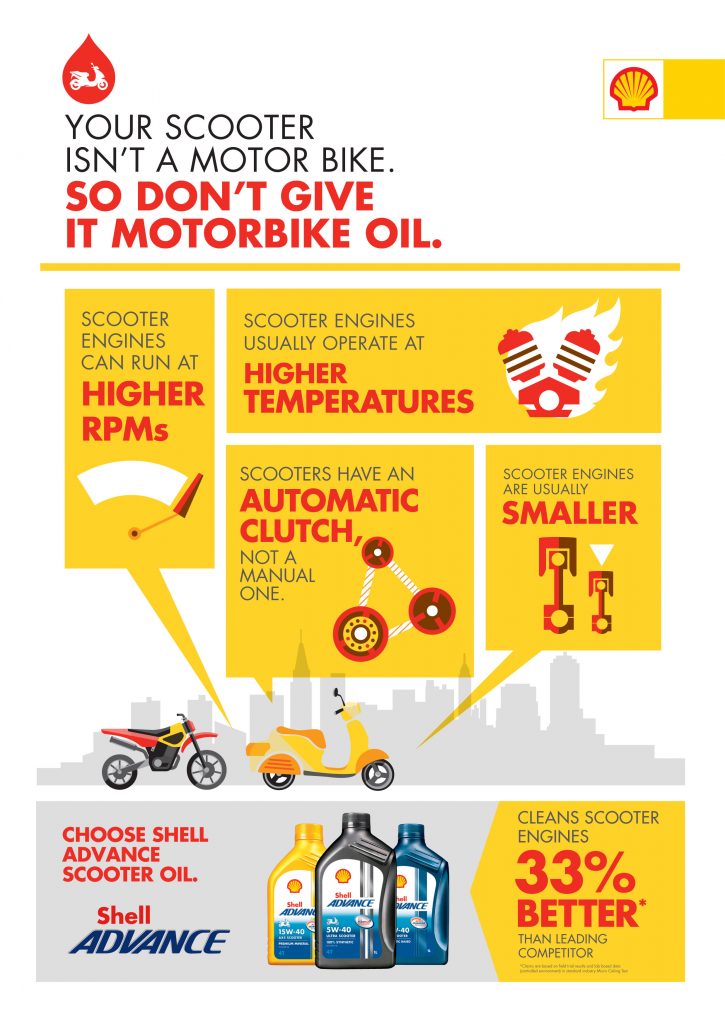 In conjunction with the launch of the new scooter engine oils, Shell Advance plans to introduce an express oil change service for motorcycles below 250cc at selected Shell stations across the country. The new engine oils are priced as follow:
Fully synthetic Shell Advance 4T Ultra Scooter with PurePlus Technology 5W-40 – RM68.30 (PM) and RM68.70 (EM)
Synthetic Technology Shell Advance 4T AX 7 Scooter 10W-40 – RM32.50 (PM) and RM33.00 (EM)
Shell Advance 4T AX5 Scooter 15W-40 – RM22.52 (PM) and RM22.80 (EM)
Shell Advance Scooter Gear Oil – RM12.00 (PM) and RM12.50 (EM)