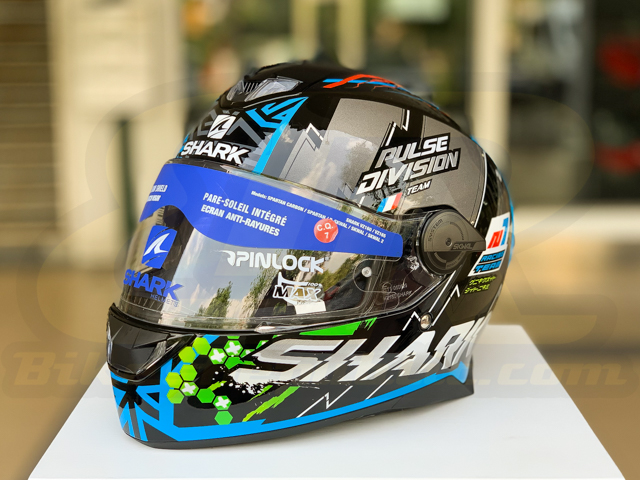 The SHARK Skwal 2 is about performance and safety.

Its shape gives the helmet supreme stability and quietness.

The new interior provides even higher levels of comfort.
From the outset, the new SHARK Skwal 2 helmet conveys performance. Its sharp-looking base joint, sleekly designed spoiler and aerodynamic features all blend into a helmet built for sporting exploits and high performance.
But like its predecessor, it's equipped with integrated LED lights to heightened visibility on the road. The LED lights are powered by internal rechargeable batteries.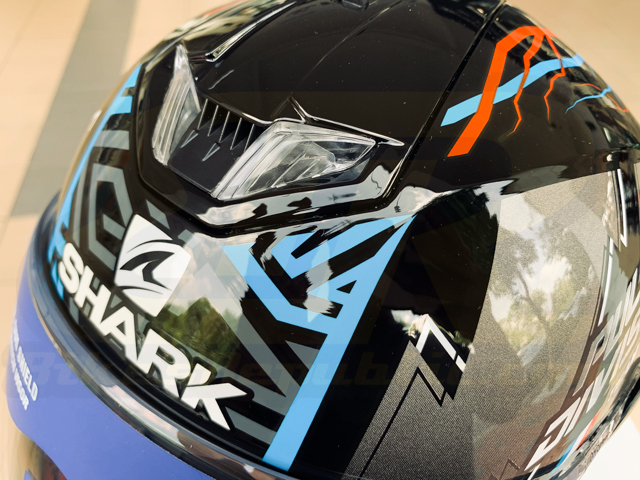 The new SHARK Skwal 2 has a completely new interior.
Structure and safety:
. Shell made of injected thermoplastic resin.
. Micro lock buckle system.
. Multi-density EPS.
. Integrated battery rechargeable LED lights.
Visor:
. Pinlock Max Vision® included in the box.
. UV380-labeled visor treated to resist scratches.
. Quick visor release system.
. "Autoseal" system: Enmeshes the visor into the helmet, thereby improving soundproofing and making the helmet resistant to both water and cold air.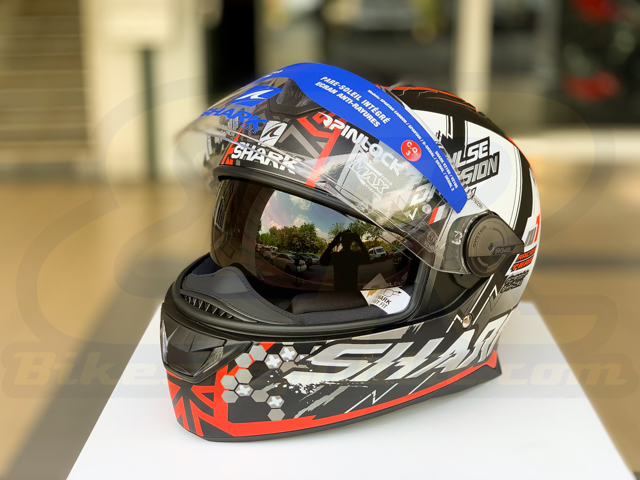 Inside:
. New dual-material interior combining the AEGIS®-labeled MICROTECH lining fabric and the SANITIZED®-labeled ALVEOTECH lining fabric.
. Removable interior suitable for machine washing (30°C max).
. New neck protection design.
. ""EasyFit"" system: Optimal comfort for riders wearing glasses.. ""Dual use"" anti-fog breath guard removable.
. Anti-fog mask.
. Slot reserved for the Sharktooth® intercom.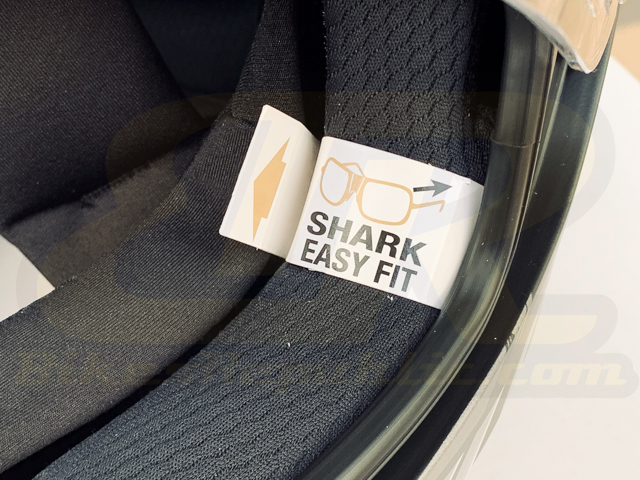 Aerodynamics and ventilation:
. Aerodynamics optimized by means of CFD (Computational Fluid Dynamics) design studies.
. 2 air inlets.
. 2 air extractors.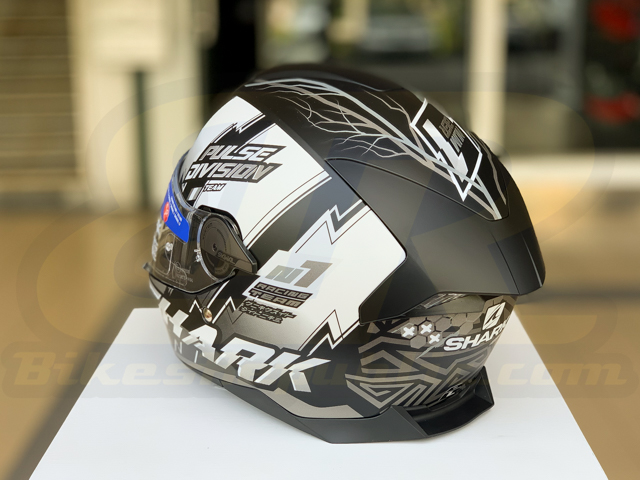 Where to buy:
You can obtain the helmet through our Power Store in Kota Damansara. Please contact 012-580 3470.
Conversely, you may also order it through our webstore. Please click on the links below.
SHARK Skwal 2 Noxxys black blue green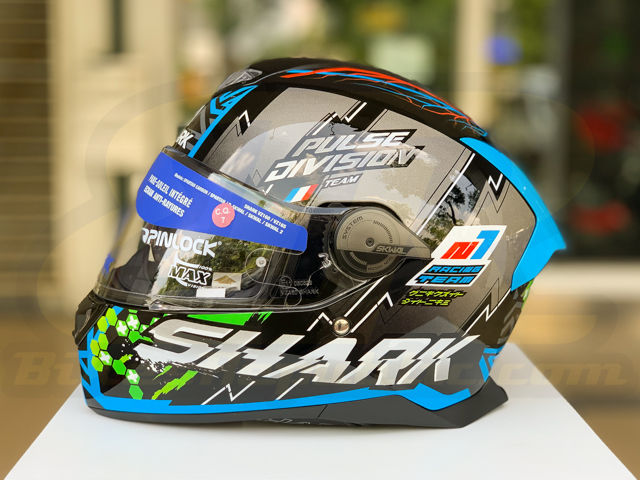 SHARK Skwal 2 Noxxys black yellow silver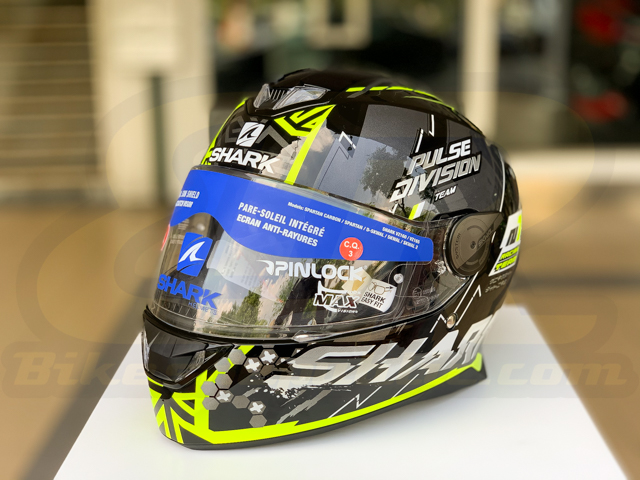 SHARK Skwal 2 Noxxys Mat black anthracite silver
SHARK Skwal 2 Noxxys Mat black orange silver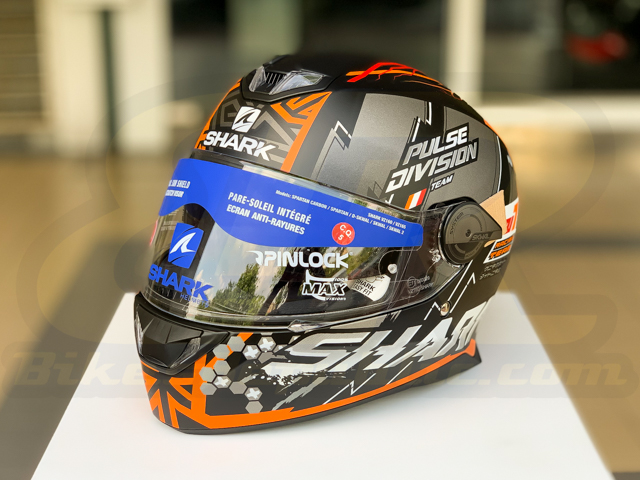 SHARK Skwal 2 Noxxys Mat black red silver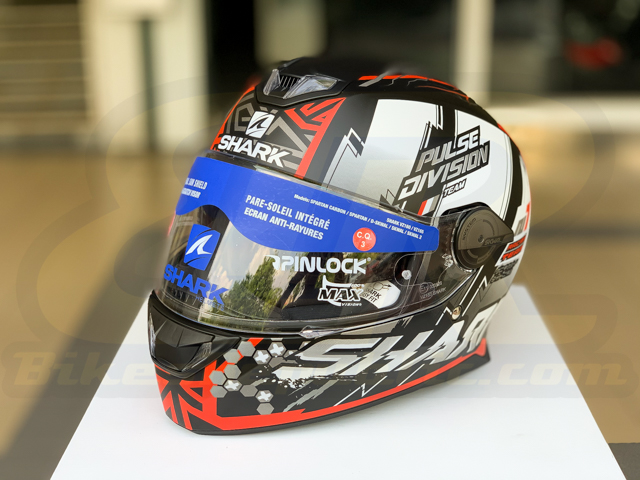 Delivery charges:
RM 50.00 for West Malaysia and RM 100.00 for East Malaysia.