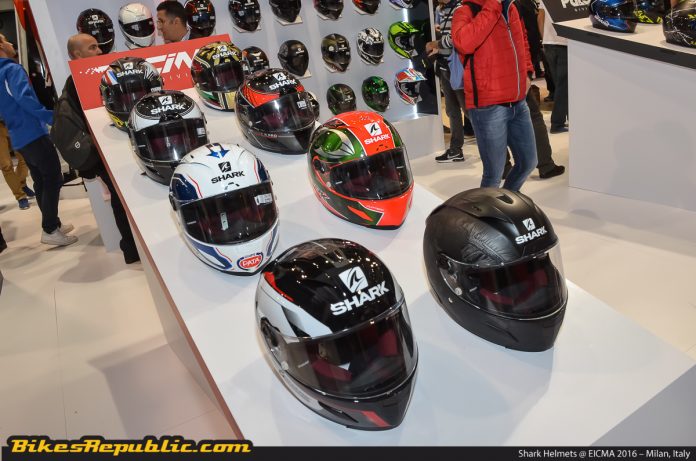 Leading French helmet marque Shark shows its 2017 product line up at EICMA 2016.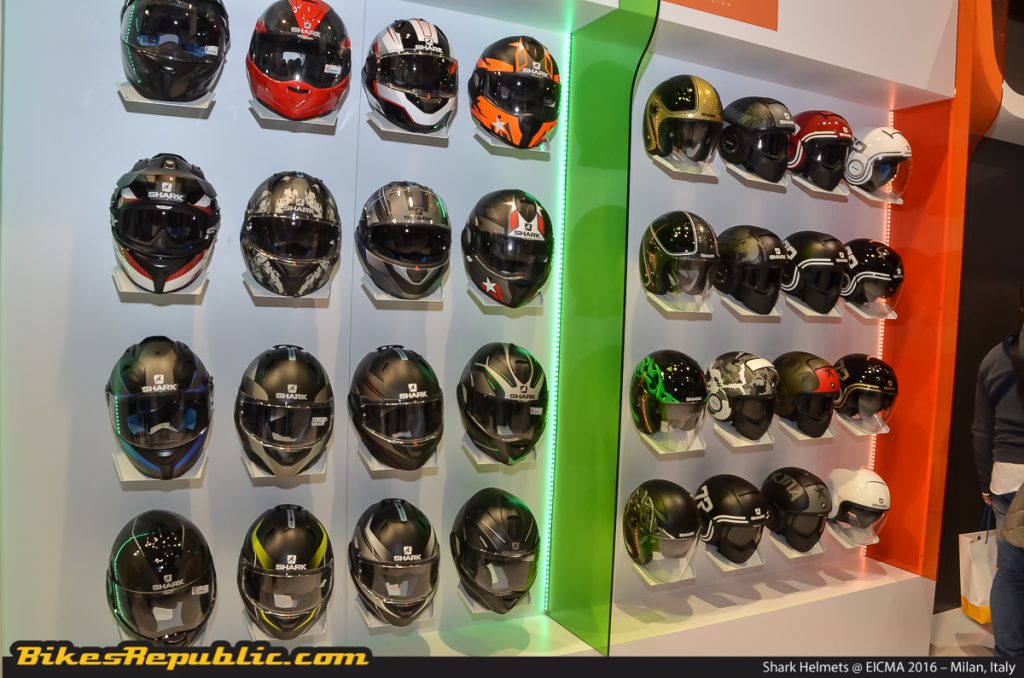 Our friends at Shark Helmets were also present during the recent EICMA 2016 motorcycle show held in Milan, Italy last week. The French marque showed off a its 2017 products range and even treated fans plus VIPs with a special meet-and-greet with former MotoGP world champion Jorge Lorenzo.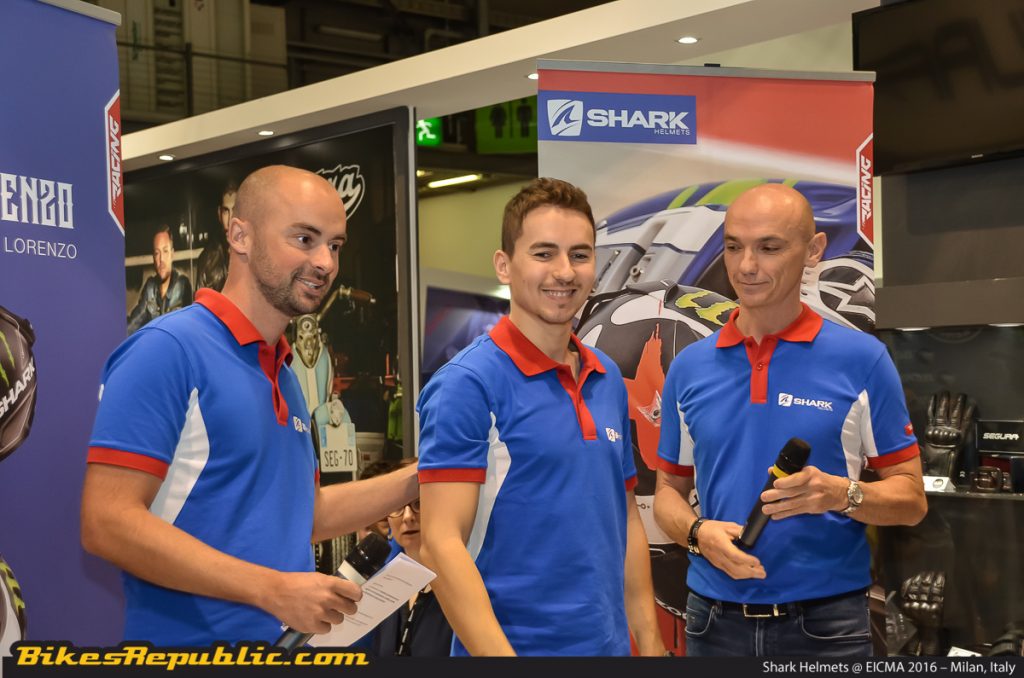 The Spanish ace popped in the booth on the second Press Day just before heading off to Valencia where he eventually scored a sweet season-ending victory. Lorenzo was more than happy to meet with fans and guests whilst sharing his positive experience with the French brand throughout this season.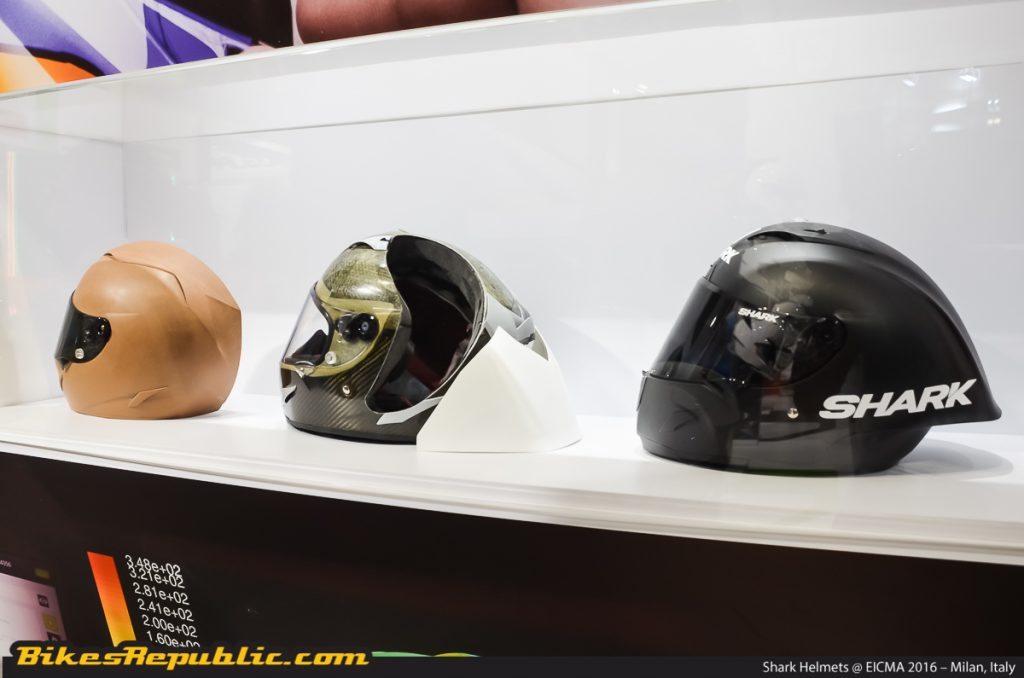 Back to Shark's 2017 line up and, suffice to say, things look mighty interesting for the brand with its products. Notably, some are already available here in Malaysia through authorised distributor Winmaster Sdn Bhd. Here's a quick round up of what's new from Shark shown at EICMA 2016.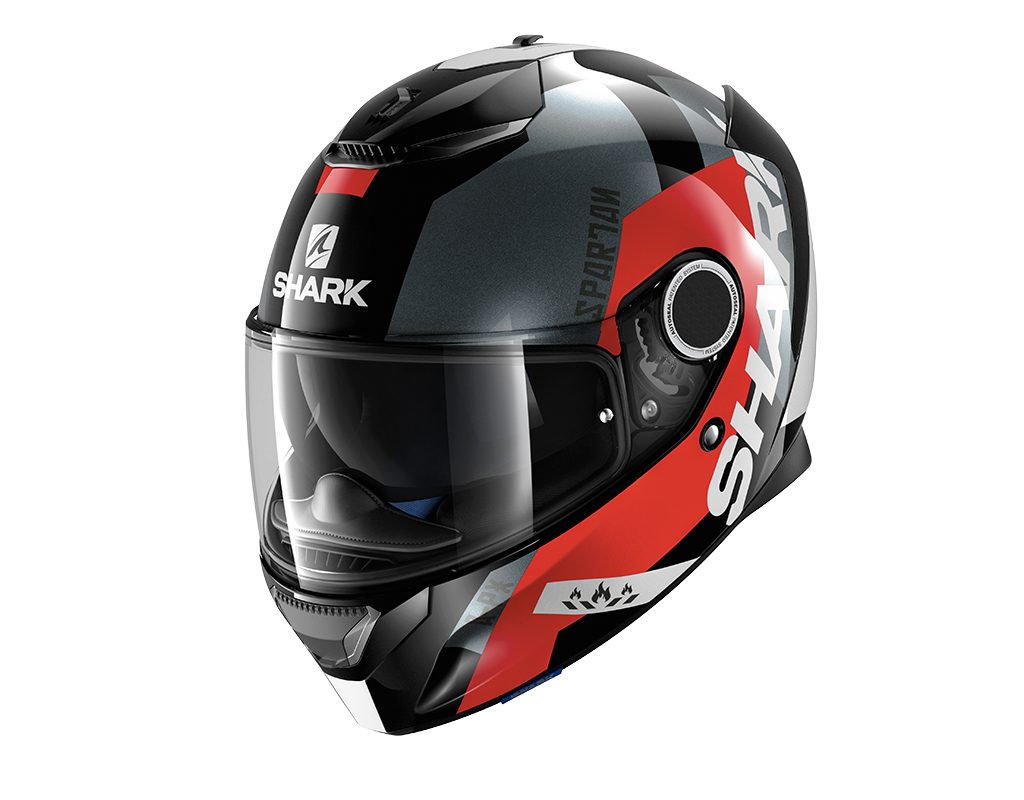 A new Pulse – Spartan, D-Skwal and Ridill
Leading the bill for Shark are the three new additions into its Pulse road helmets range. Firstly comes the Spartan, which now replaces the brand's outgoing Speed-R full face lid.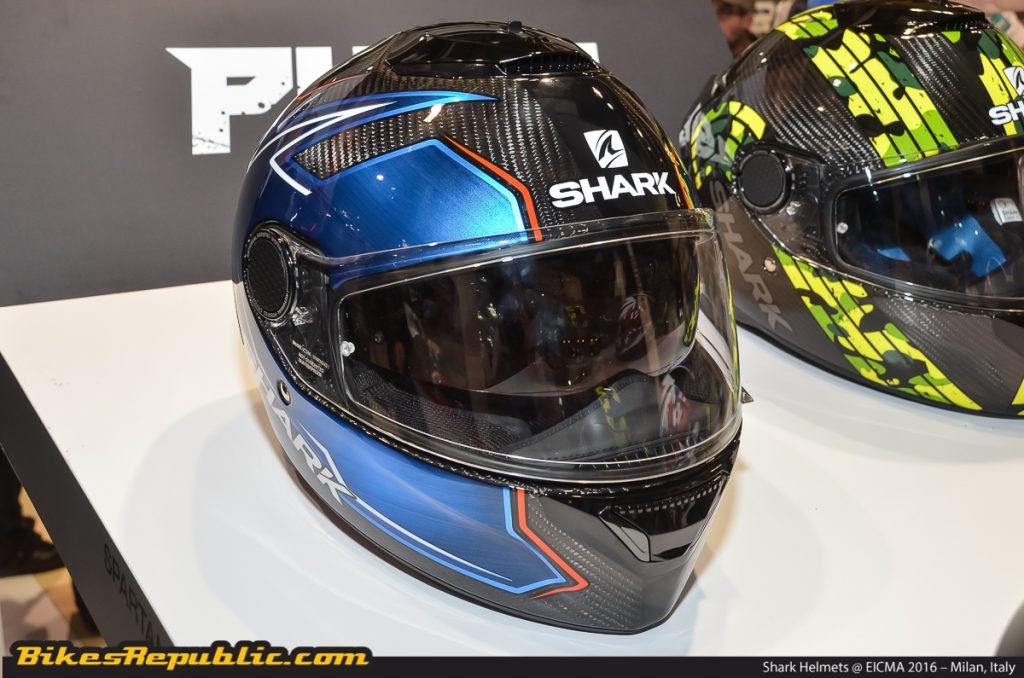 Launched locally in Malaysia not too long ago, the Spartan boasts major improvements in fluid dynamics and airflow management over its predecessor. The latter explains the lid's redesigned air intakes and shell shape.
The Spartan is available now in Malaysia in two forms – Carbon Skin and Carbon Guintoli. Prices start from RM1,750 for the Carbon Skin edition and from RM1,850 for the Carbon Guintoli version.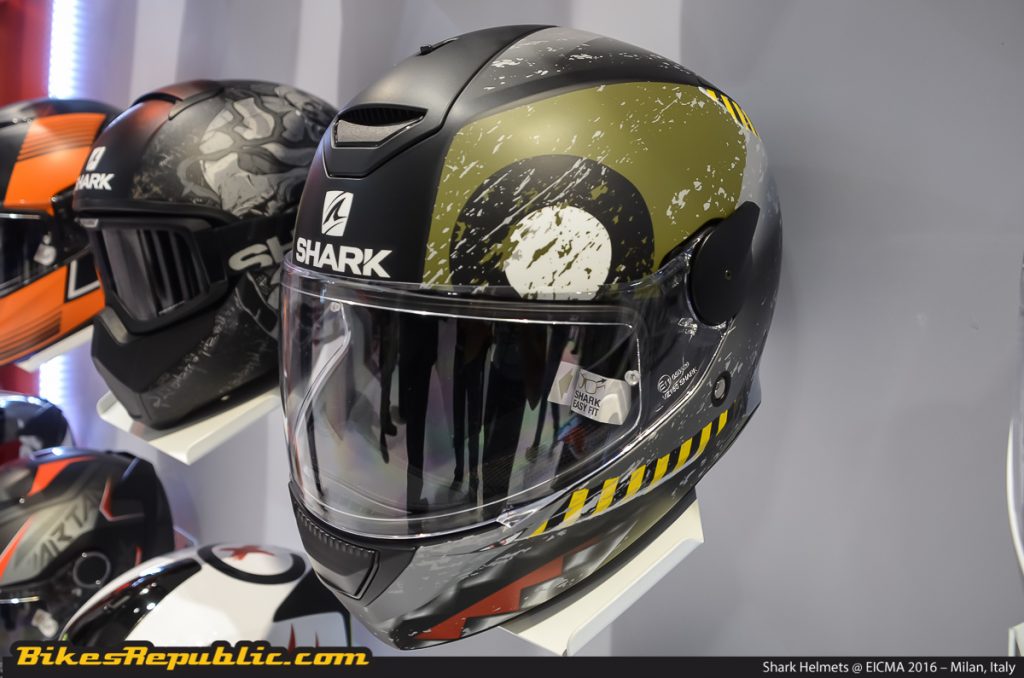 Next comes the new D-Skwal. This is essentially the LED-lit Skwal helmet sans LEDs, and it now replaces Shark's previous S700 model. Even in its most basic form, the D-Skwal boasts a desirable design with optimised vents, an Auto-seal visor-locking, and a significantly larger inner visor over the S700's unit.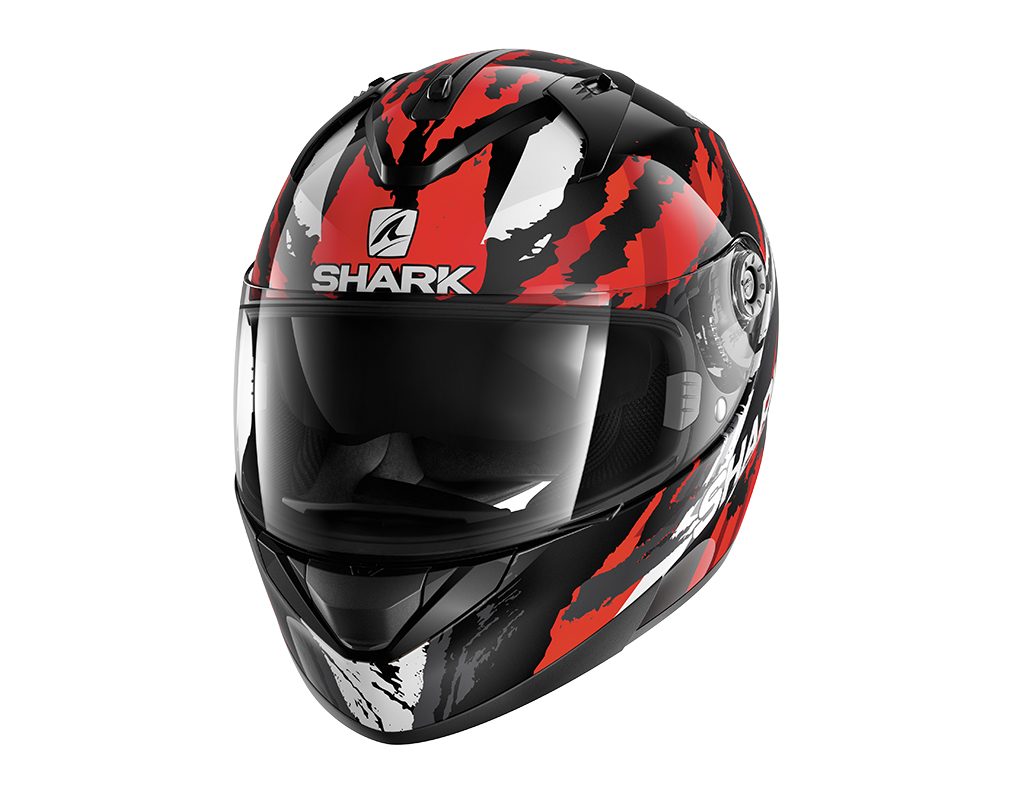 Also new in Shark's Pulse range is the Ridill model. This is Shark's new affordable entry-level full face model. Though a mere entry-level offering, the Ridill still benefits with the best of Shark's innovation in aerodynamics, fluid dynamics and design.
Launched locally not too long ago as well, distributor Winmaster Sdn Bhd has set an affordable retail price of just RM550 for the new Shark Ridill. It now stands as one of the most affordable full face helmets currently on sale in the market.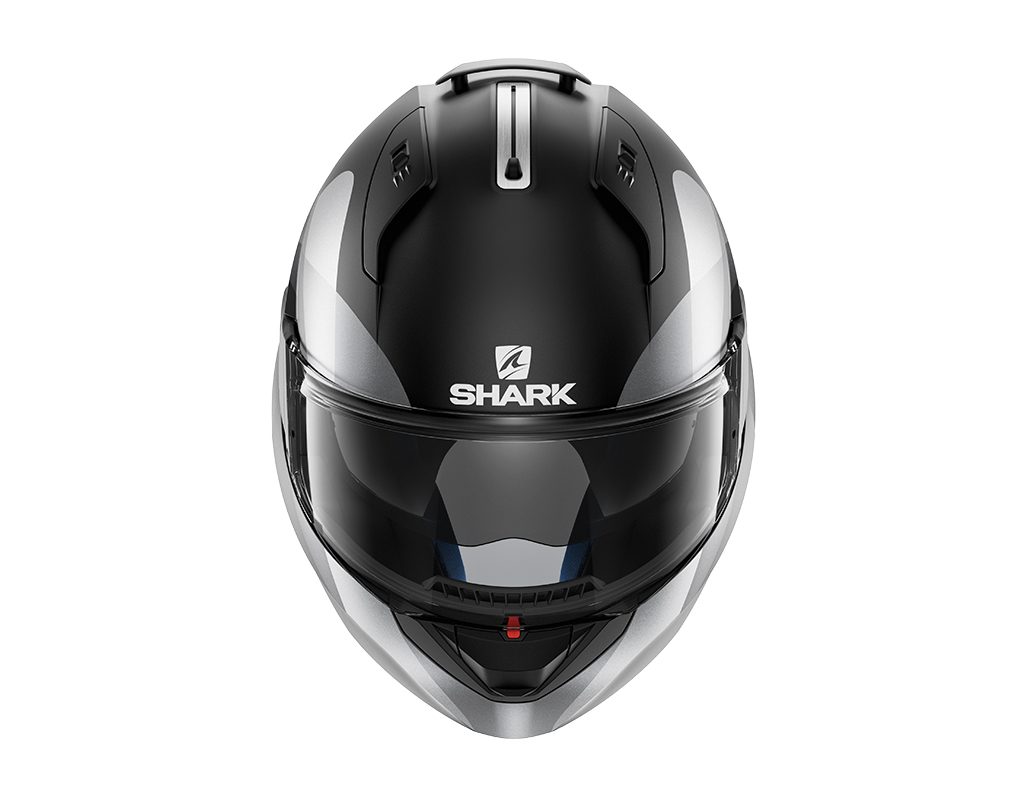 Evo-One – Modular revolution
New in the Shark Discovery line is the Shark Evo-One modular helmet. This is an evolution of Shark's previous EvoLine Pro series, boasting vast refinements design, aerodynamics and user-friendliness.
The new Shark Evo-One model has taken things up a few notches from its predecessor. Switching from full face to jet mode is now made much easier thanks to its refined mechanics. Complementing that is its new Auto-up and Auto-down visor locking feature as well.
An inner visor is standard equipment whilst the enhanced aerodynamic profile of the shell resulted in a new aerodynamic spoiler assembly in the shell's central top area. As far as modular helmets go, the new and refinedShark Evo-One stands second to none indeed.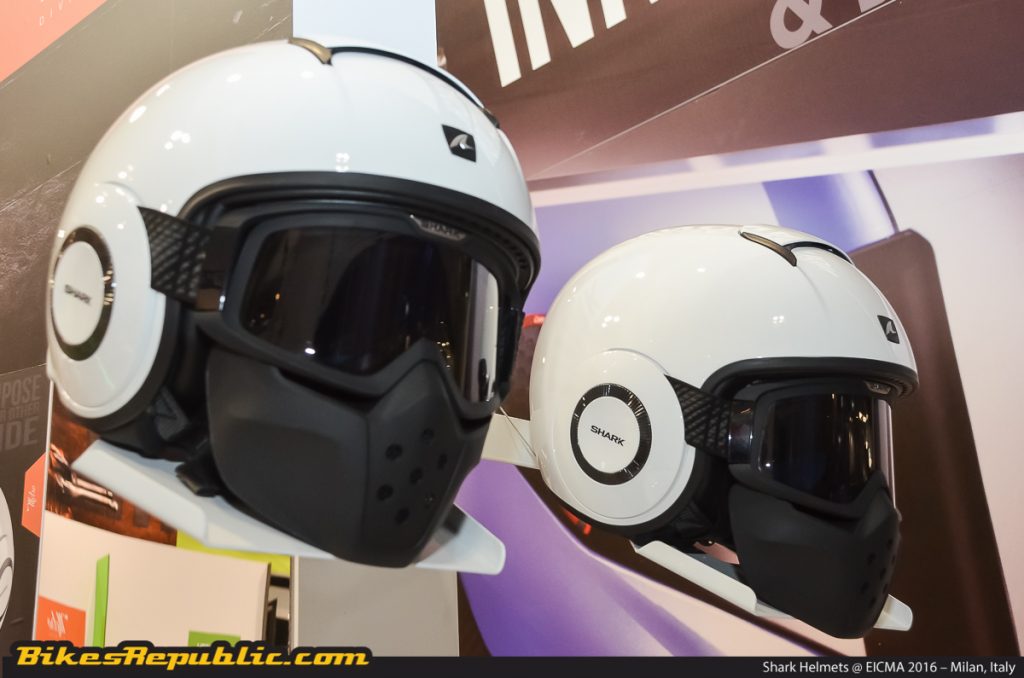 Drak – Raw redefined
Last but not least comes not a new helmet, but a newly renamed one. From 2017 onwards, the highly popular and highly customisable Shark Raw open face lid will be known as the Shark Drak instead.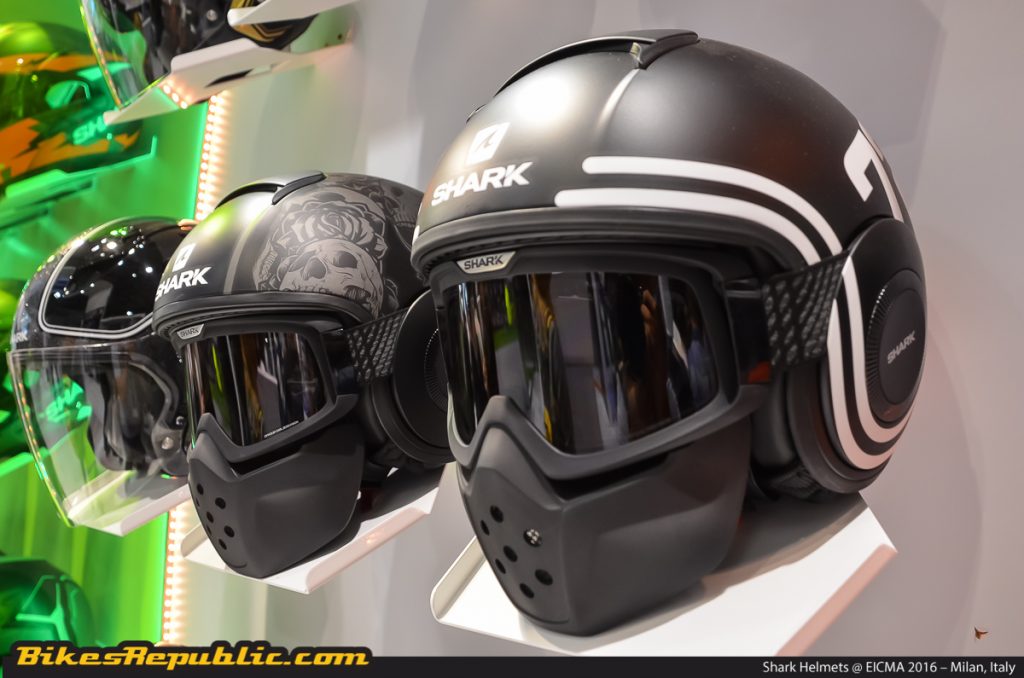 Aside from a range of new colours, no major changes were made to the Drak's design and features. Nevertheless, the folks at Shark remain highly confident in the Drak's ability to continue driving the brand's business further.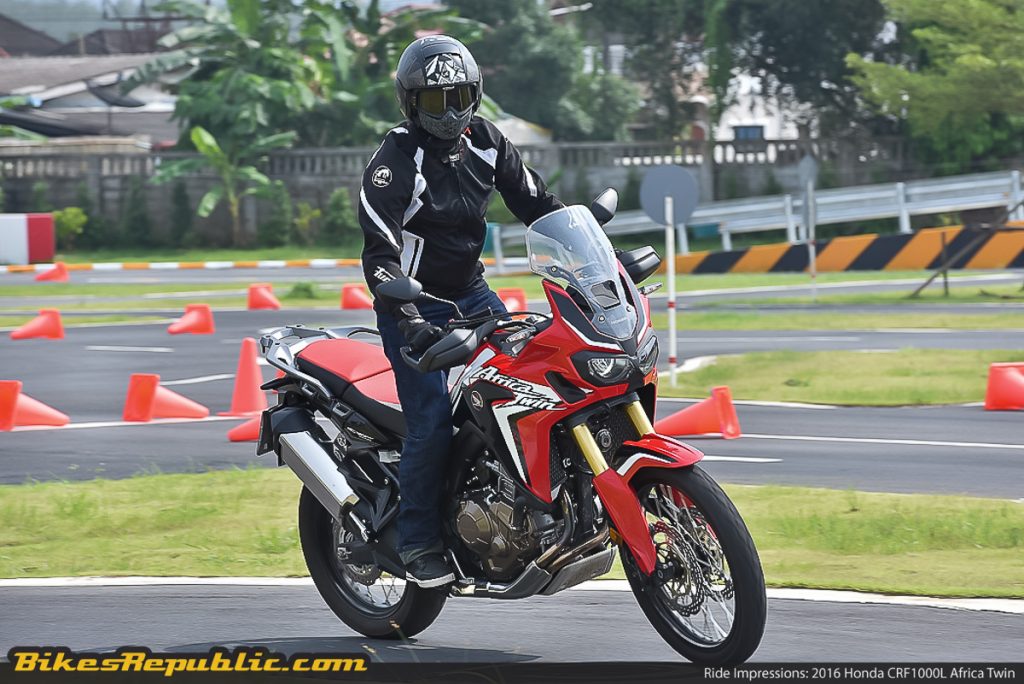 For your information, we've been using a Raw/Drak lid over the past few months and it has performed brilliantly. Watch out for our review of it very soon. In the meantime, check out more pictures in the gallery we've prepared below.
Shark Helmets @ EICMA 2016
2017 Shark Spartan
Shark D-Skwal
Shark Ridill
Shark Evo-One