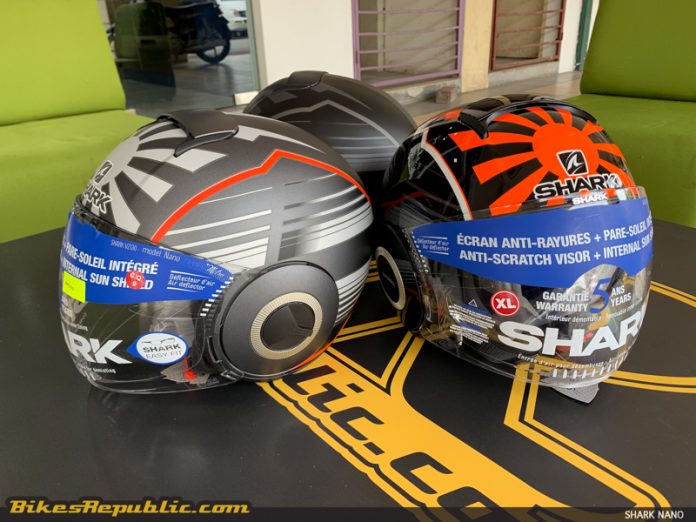 The SHARK Nano is small in size but big on style, features, comfort and value.

The features are as innovative as they are functional.

Going for only RM500!
The SHARK Nano open-faced helmet is designed to be radical and head turning, no matter what bike you wear it on. Intended for "metro" usage, it provides safety, comfort and a distinctive style that are not found on other helmets.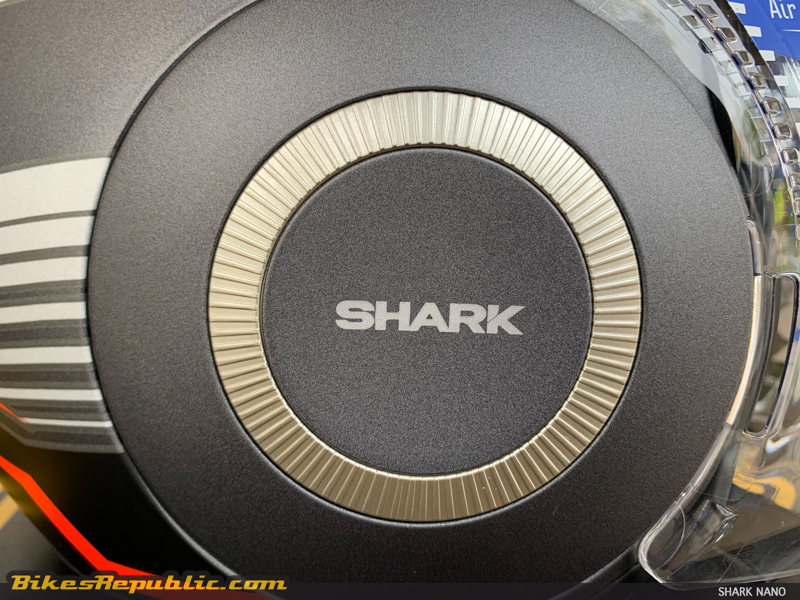 Sometimes wearing just any open-faced helmet wouldn't cut it in terms of style. And definitely not in terms of safety either. The two factors seem to be at odds with each other, like my ex-wife and I.
That's why you need the SHARK Nano.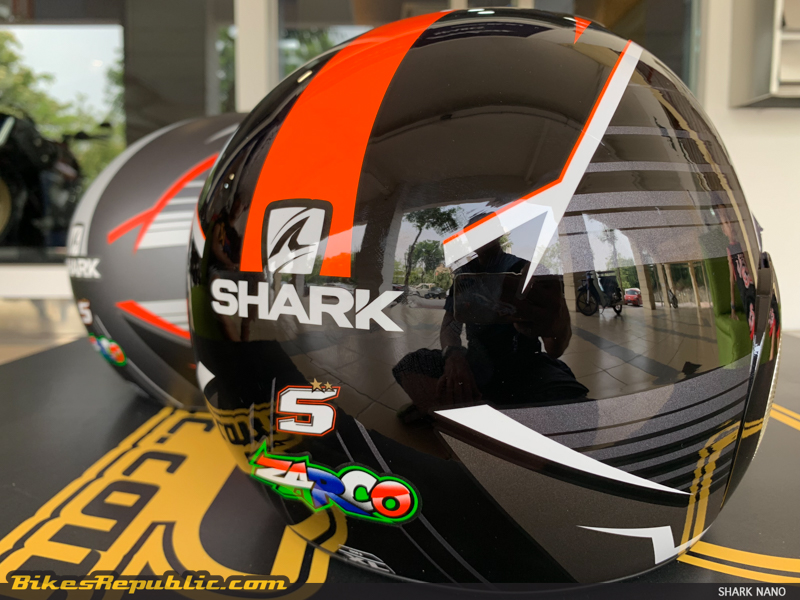 Styling
SHARK Helmets opted for a futuristic styling to allow the helmet to stand apart from the crowd. One look at it and you'd probably think "astronaut" or an "intelligent extraterrestrial being." No, those thoughts aren't far out – it's SHARK's intention to bring forth those creative thoughts in the Nano.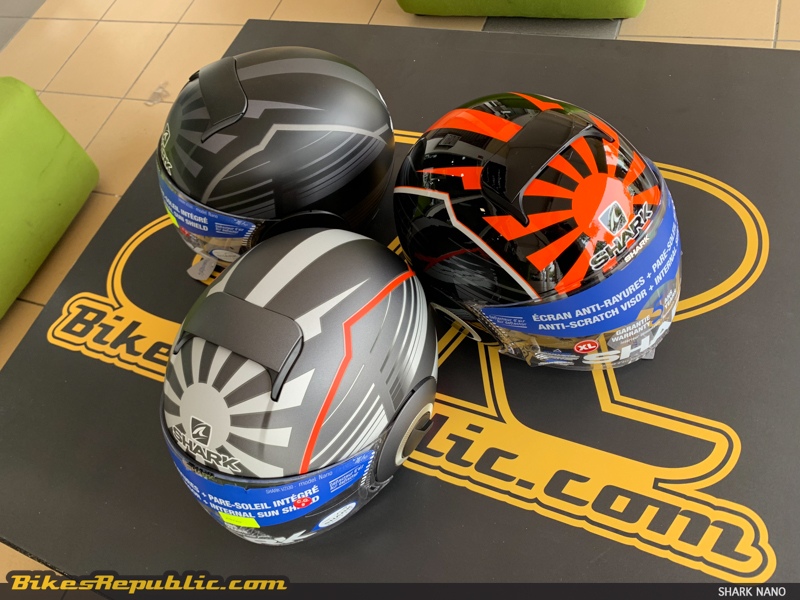 The Nano also features Johann Zarco's distinctive sunrise graphics. No one will mistake you for wearing another helmet.
Features
There are several innovative features on the helmet. Chief among them is the air vent at the bottom part of the visor. These little vents form an air intake to demist the visor when you're riding in the rain. The visor's bottom lip is shaped like an aerofoil to push air upwards through the intake.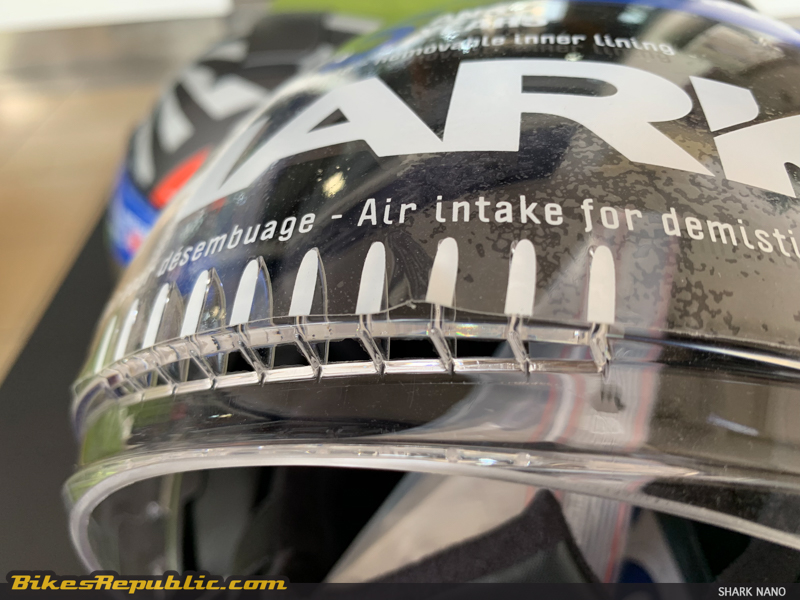 The visor has little "fins" near where they attach to the helmet. SHARK call these "air deflectors." While small, they actually function to smoothen airflow just before the "sidepods." Consequently, the helmet is quieter and more stable.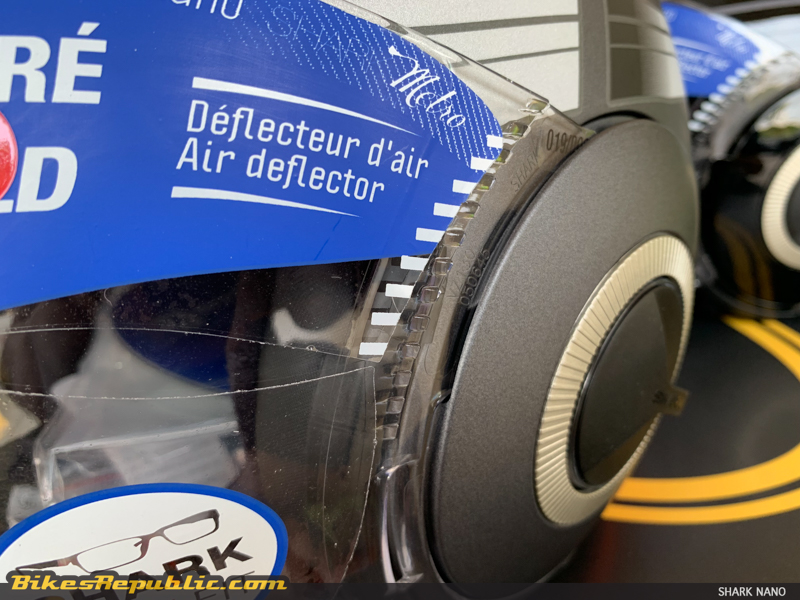 As with most helmets from the brand, there is an integrated drop-down sunvisor. The mechanism is placed in the left sidepod for easy operation.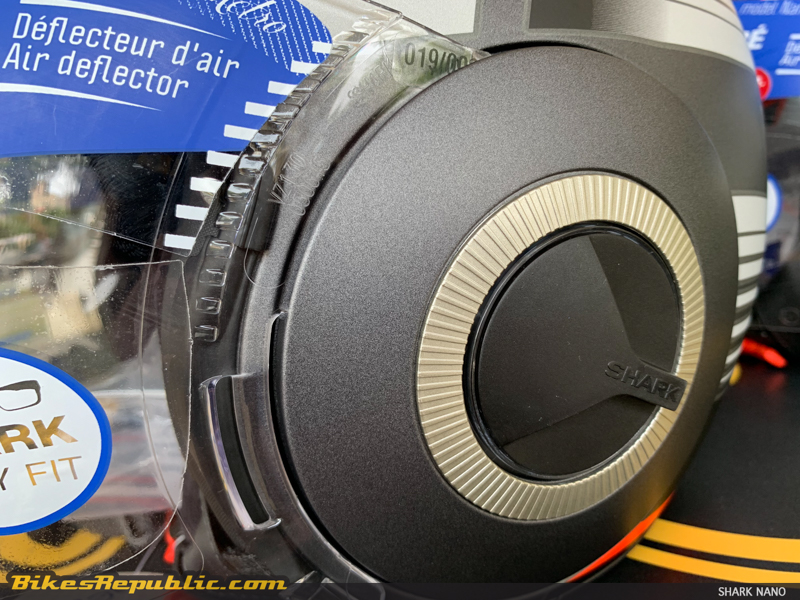 Comfort
Riding in the city needs an ultra-comfortable helmet. As such, the shell is streamlined to provide a closer fit, resulting in a small and lightweight helmet. As an added advantage, you can store the helmet in a top case or carry bag easily.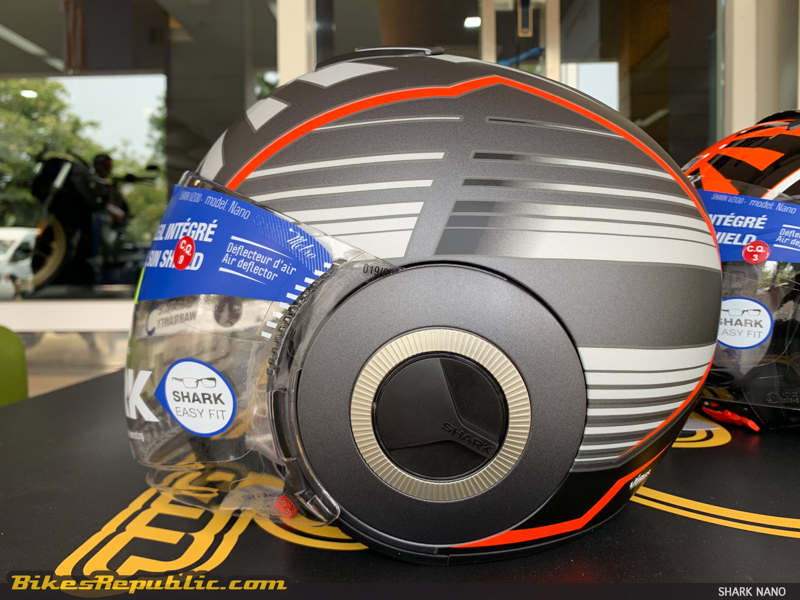 The comfort lining is supple and uses bamboo charcoal to fight odours. They are extractable and washable, too. Besides that, the surface feels cooling against the skin.
No worries for eyeglass wearers as there are the SHARK Easy Fit glasses pockets.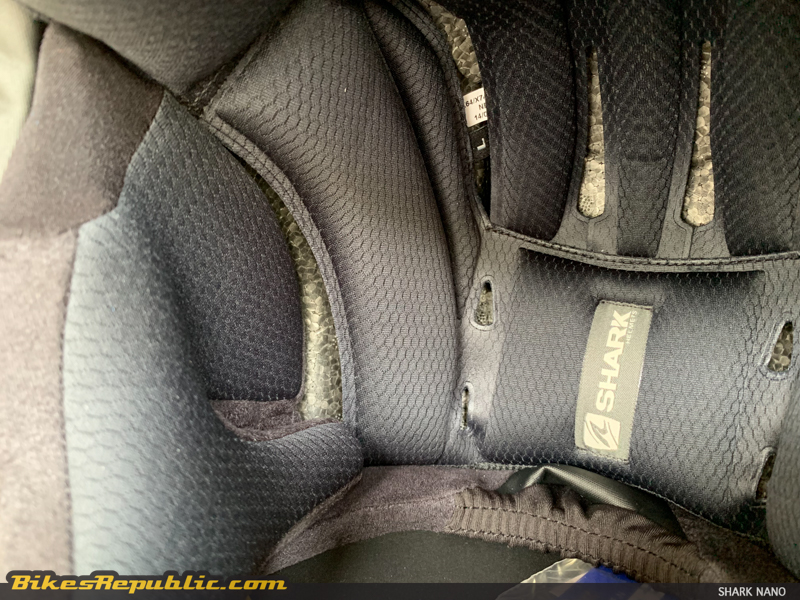 Safety
The helmet is (UN) ECE 22.05 standard compliant. That means it went through rigourous testing for protection before being produced.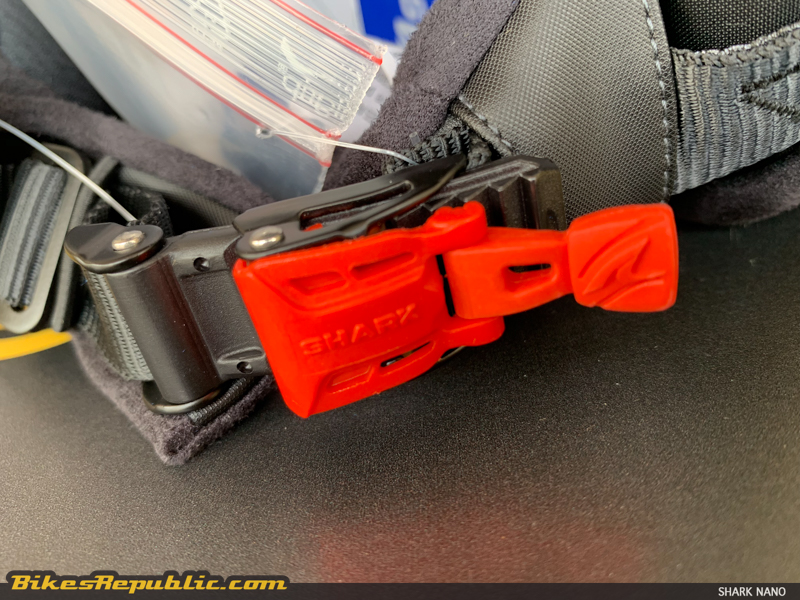 How much?
The SHARK Nano is specially priced to offer an unbeatable value. You get great features, comfort and safety in a great-looking helmet for only RM 500.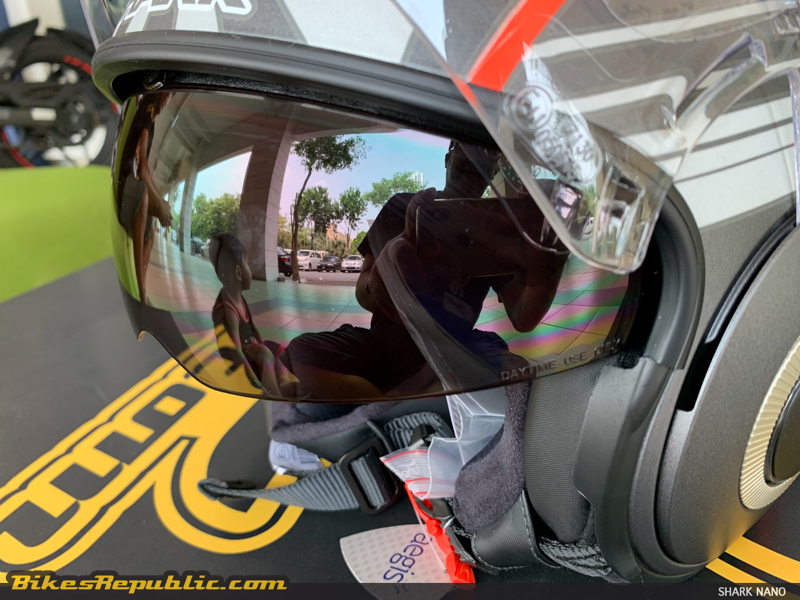 The offer is only available at The Power Store in Kota Damansara for limited units and time only.
POWER STORE
3-G, Street Wing, Persiaran Mahogani
Sunsuria Avenue
Kota Damansara
47810 Petaling Jaya.
Contact Number: +60128003470
PHOTO GALLERY