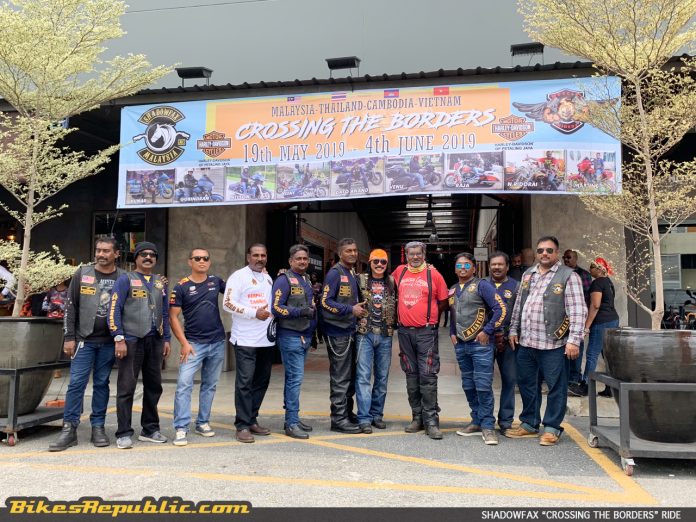 Shadowfax MC continues their adventures, this time to Vietnam.

The group will cross into Thailand, Cambodia and Vietnam.

More than 30 Harley riders showed up at Harley-Davidson of Petaling Jaya to send off the group.
Shadowfax MC pushed off for their "Crossing the Borders" ride to Vietnam on the Harley-Davidson motorcycles yesterday.
We chatted with the President of Shadowfax Motorcycle Club, Dato' Anand in March this year. Dato' told us that the group is planning to ship their bikes to Japan to ride there this month.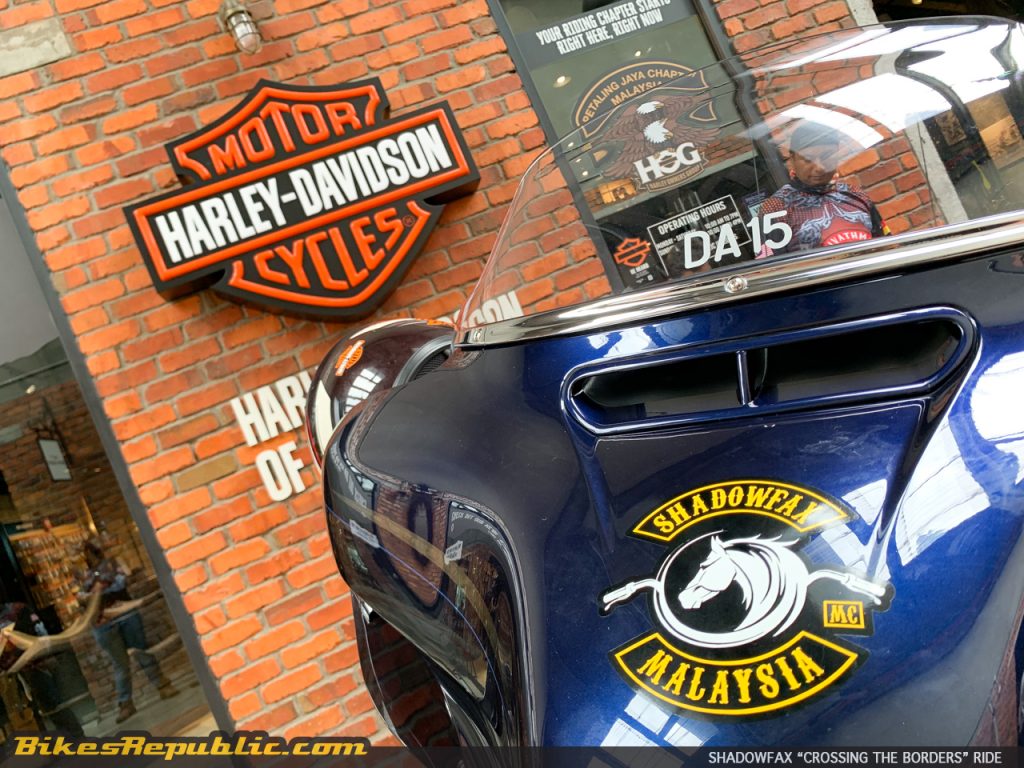 However, the ride to Japan is cancelled due to unforeseen circumstances. But instead of wasting the time away, a number of members decided to ride to Vietnam.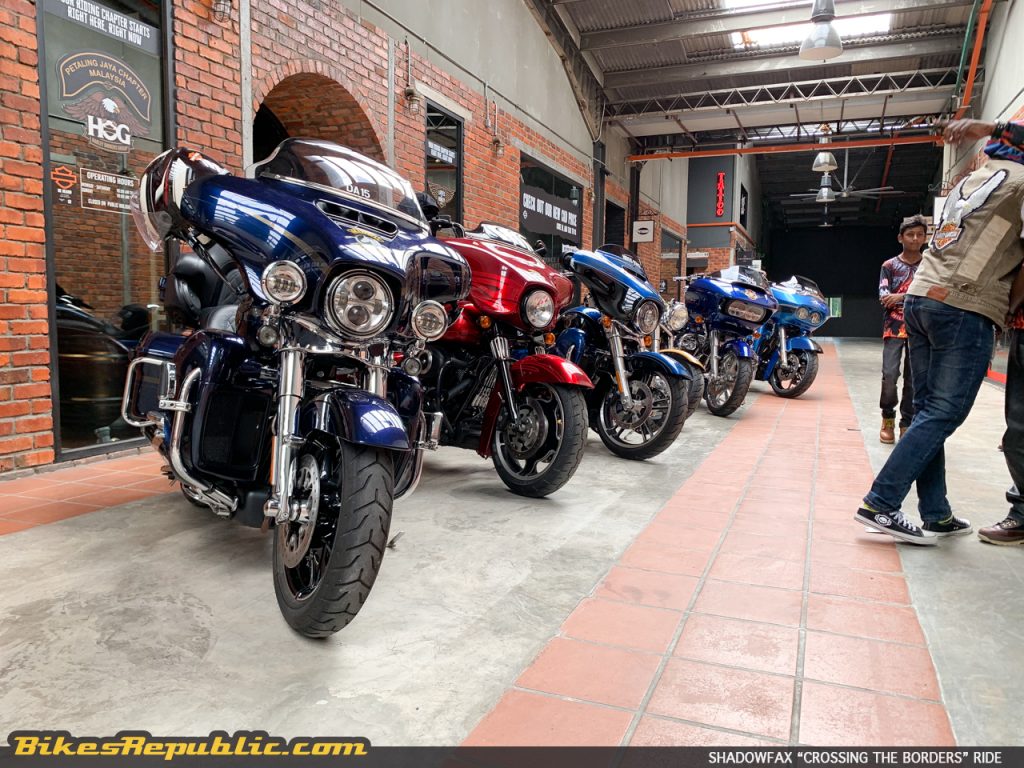 Speaking to BikesRepublic.com, Dato' Anand and several of his accompanying buddies told us of their plans. The ride started from Harley-Davidson of Petaling Jaya at The Gasket Alley. The riders will first cross into Thailand and into Bangkok, Thailand. From there, they will head east into Cambodia and visit Angkor Wat in Siam Riep for two days before riding all the way to Ho Chi Minh City, Vietnam.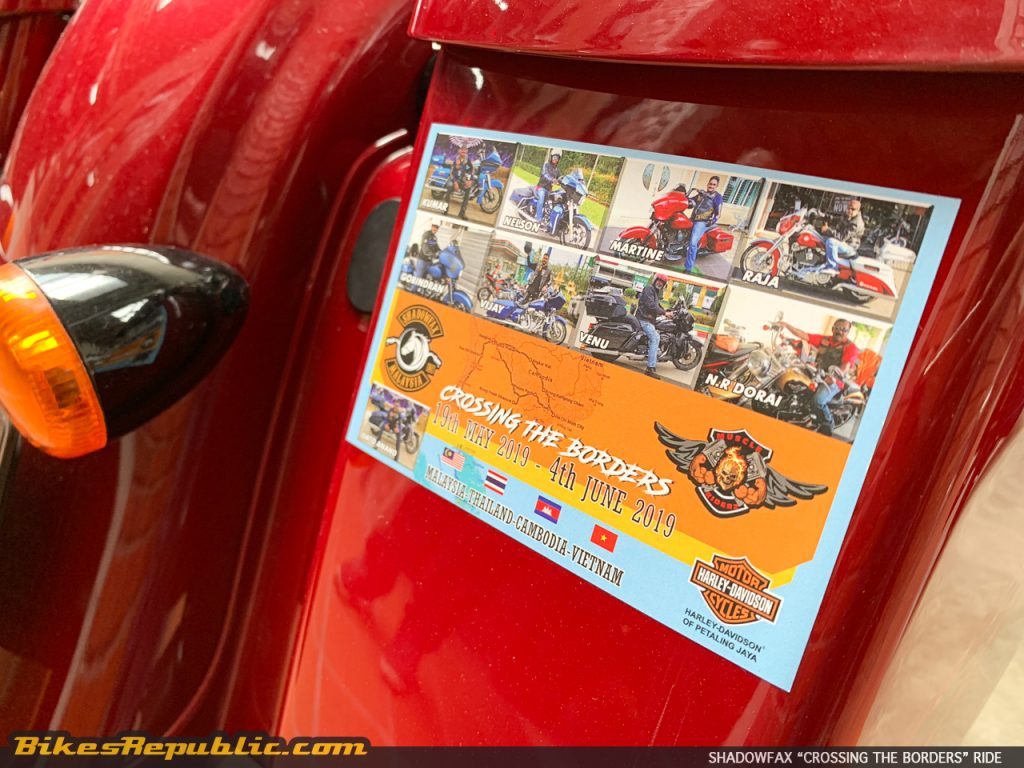 "We will be visiting the local Harley-Davidson dealerships along the way. It's a great way to show our goodwill," said Dato'. "There will also be other bikers who will meet us and ride with us for some distance."
What about the often-stormy weather these days?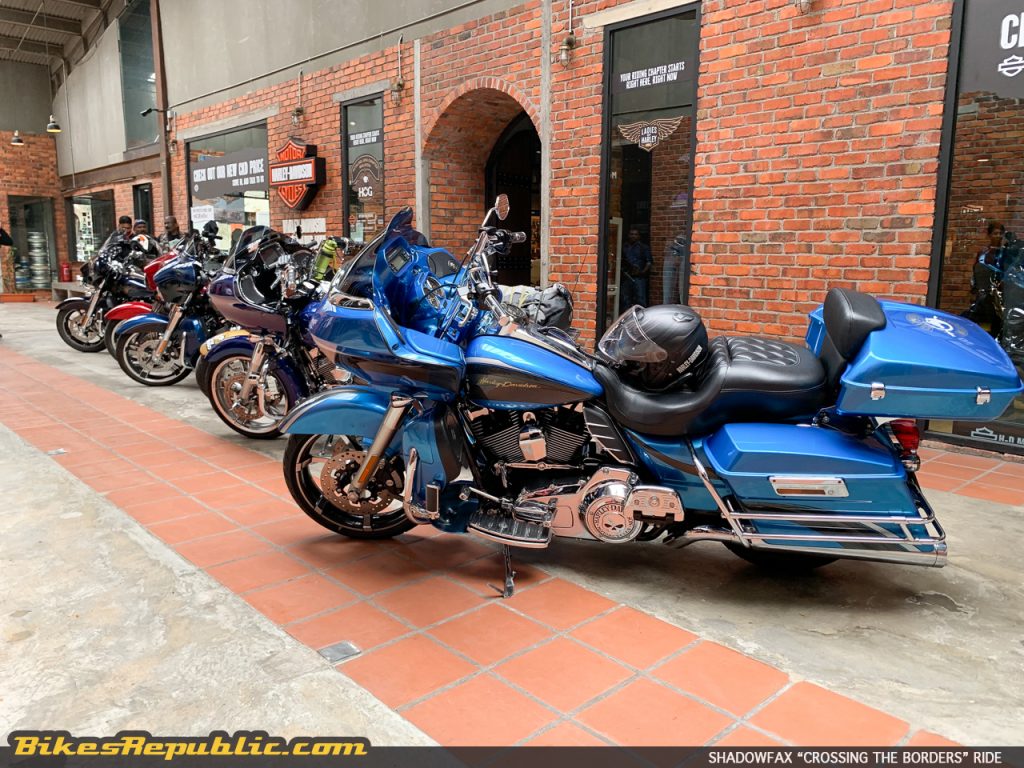 "No problem, we are bikers and we will continue to ride in spite of whatever weather condition," said Mr. Kumar.
The group will also ride without a support vehile. All the emergency tools and fixes are carried along.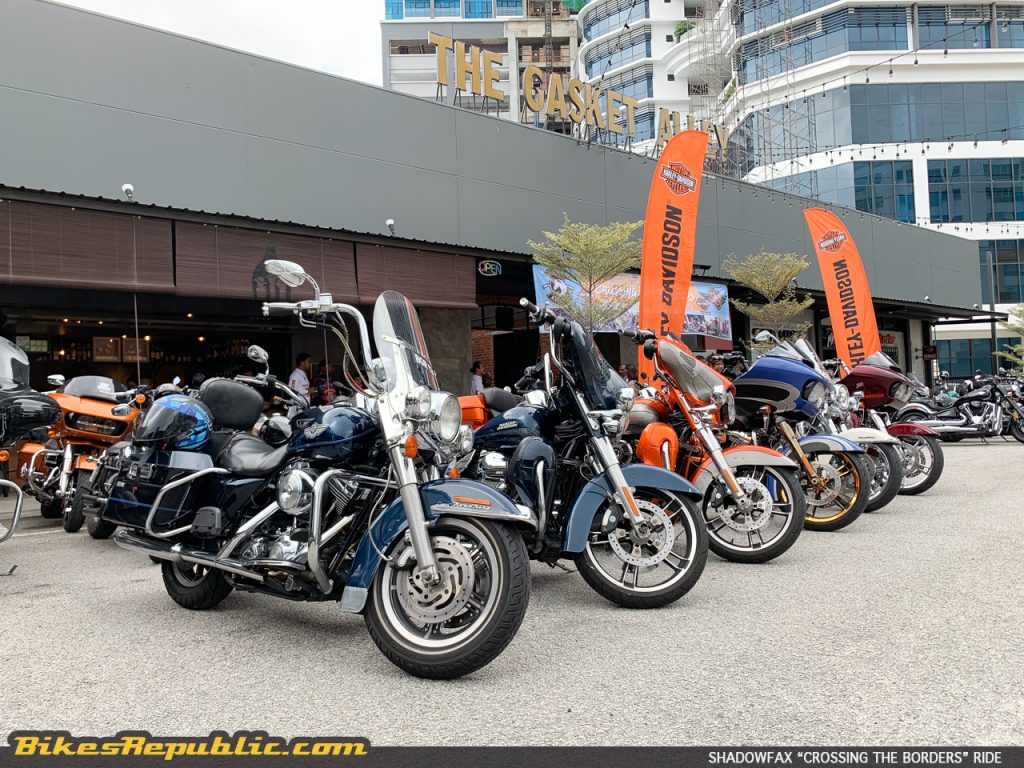 BikesRepublic.com wishes the Shadowfax a safe and fun ride to and back.