In a recent Motorcycle.com feature, they tested a wild turbocharged Ducati Diavel from Australia proudly modified by S&R Pro.
The owner, Blake Saville, wanted to switch to a much suited bike for his big size and weight but a stock 2015 Ducati Diavel isn't going to be enough to float his boat.
At the crank, his custom-made turbocharged Diavel churns out a whopping 225hp and 280Nm of gut-wrenching torque.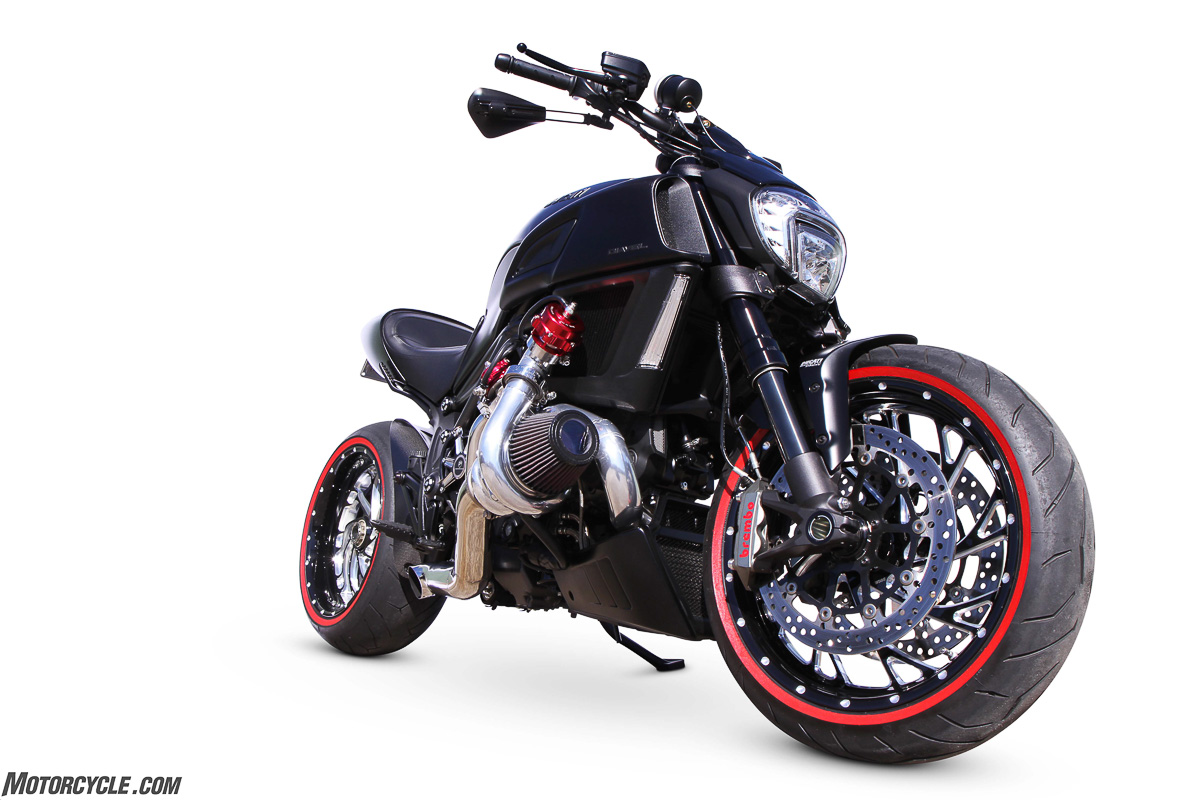 A recent feature on Motorcycle.com caught our deepest, darkest interested with a very brutally direct title "Tested: 225HP Ducati Diavel Turbo". That got our blood boiling with excitement and they weren't kidding at all when they wrote that.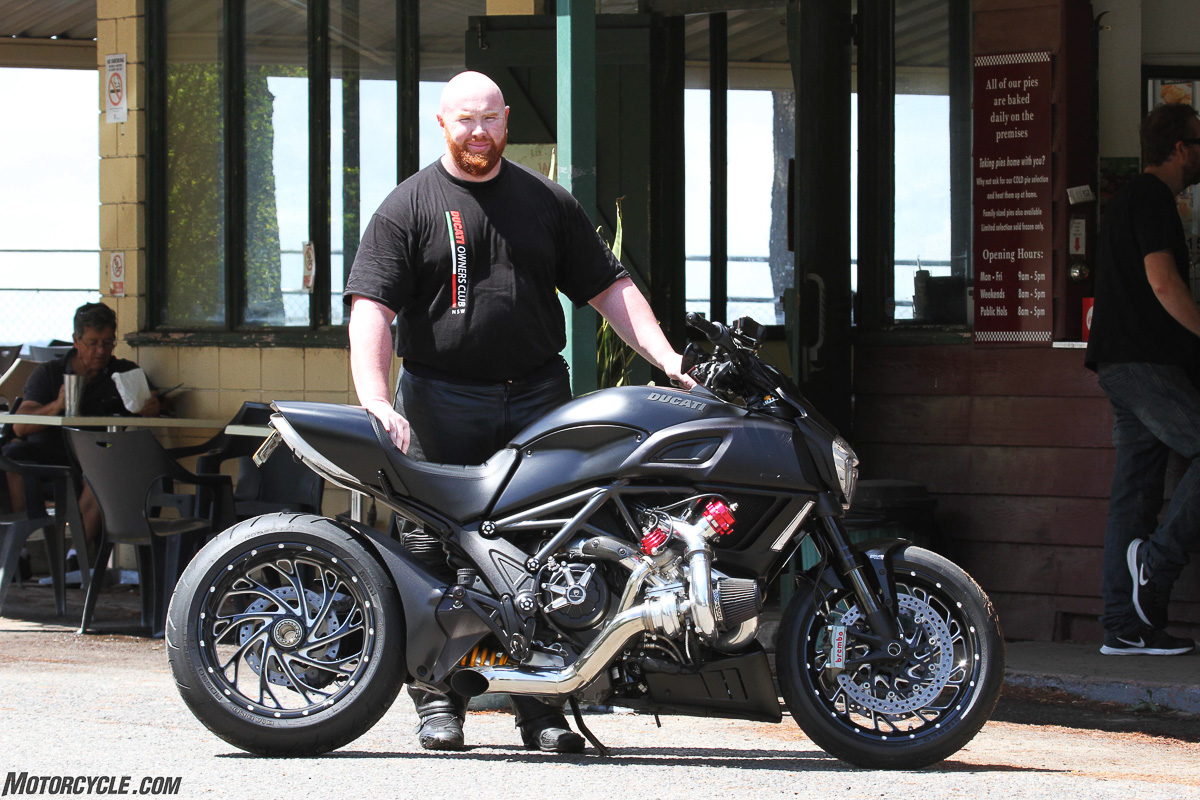 There's a guy in Australia by the name of Blake Saville has been in the motorcycle game for a number of years now and he has owned a fair share of notable motorcycles. The passion was sparked after losing interest in four-wheelers which led him to buy a Ducati Monster 659.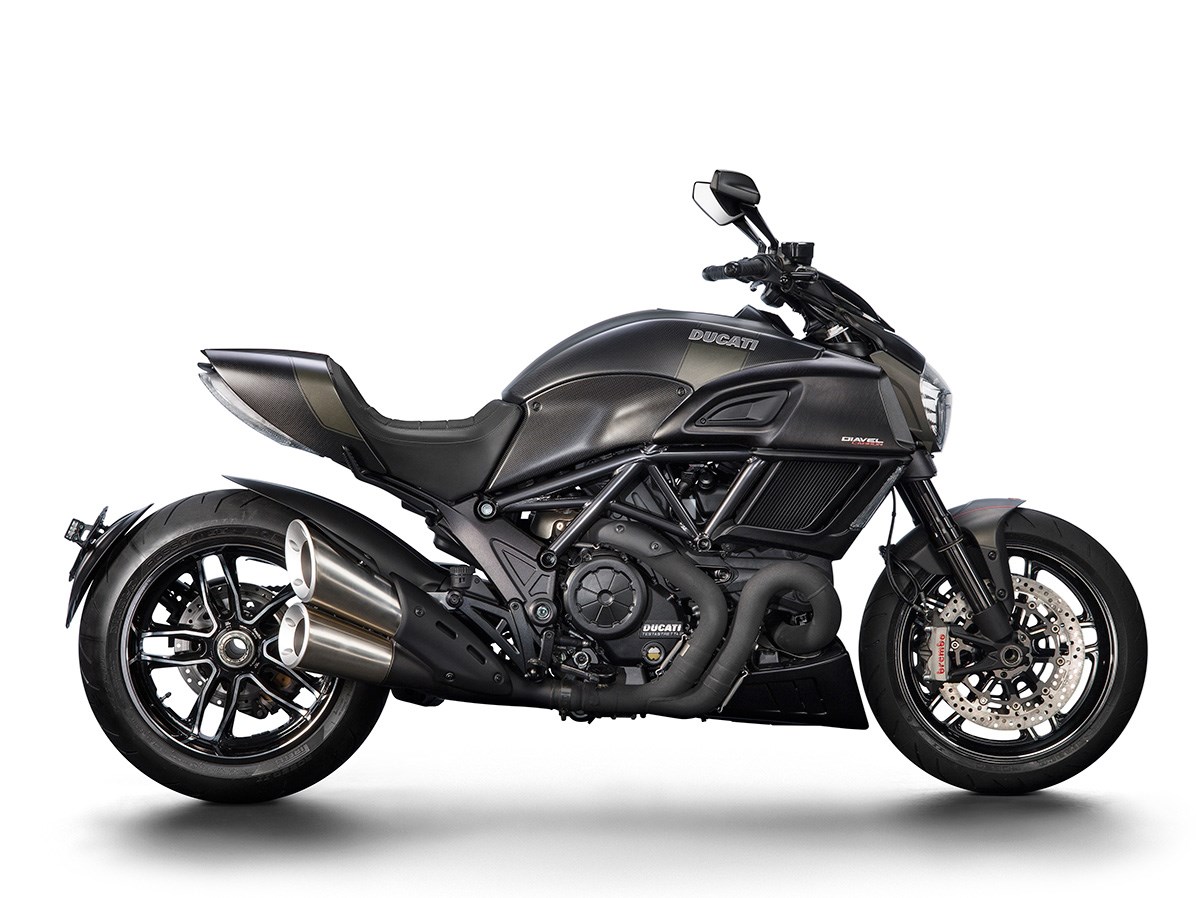 That quickly moved to a 2008 Yamaha YZF-R1 which he loved for being a screamer but loathed for being too small for a big man like himself. The next viable option was to get a heavy duty cruiser but Saville did not want any bike that seems normal on the road. His decision to buy a new 2015 Ducati Diavel was a good move but leaving it standard wasn't going to happen.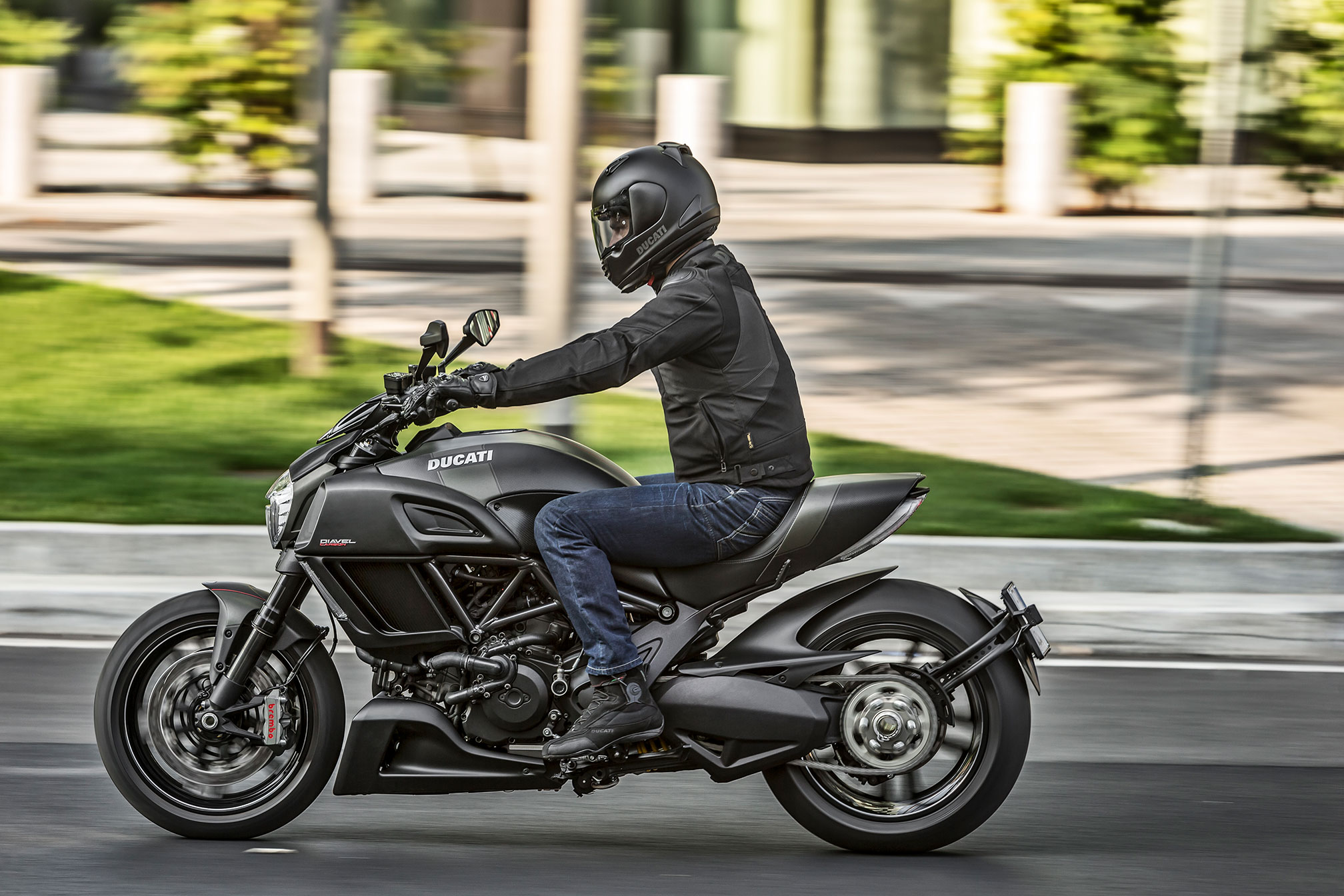 According to Saville, the Diavel stopped on a dime like a Panigale, handles quite well considering its cruiser DNA, ample ground clearance even for a guy as big as Saville but best of all, it looked and felt comfortable with the man.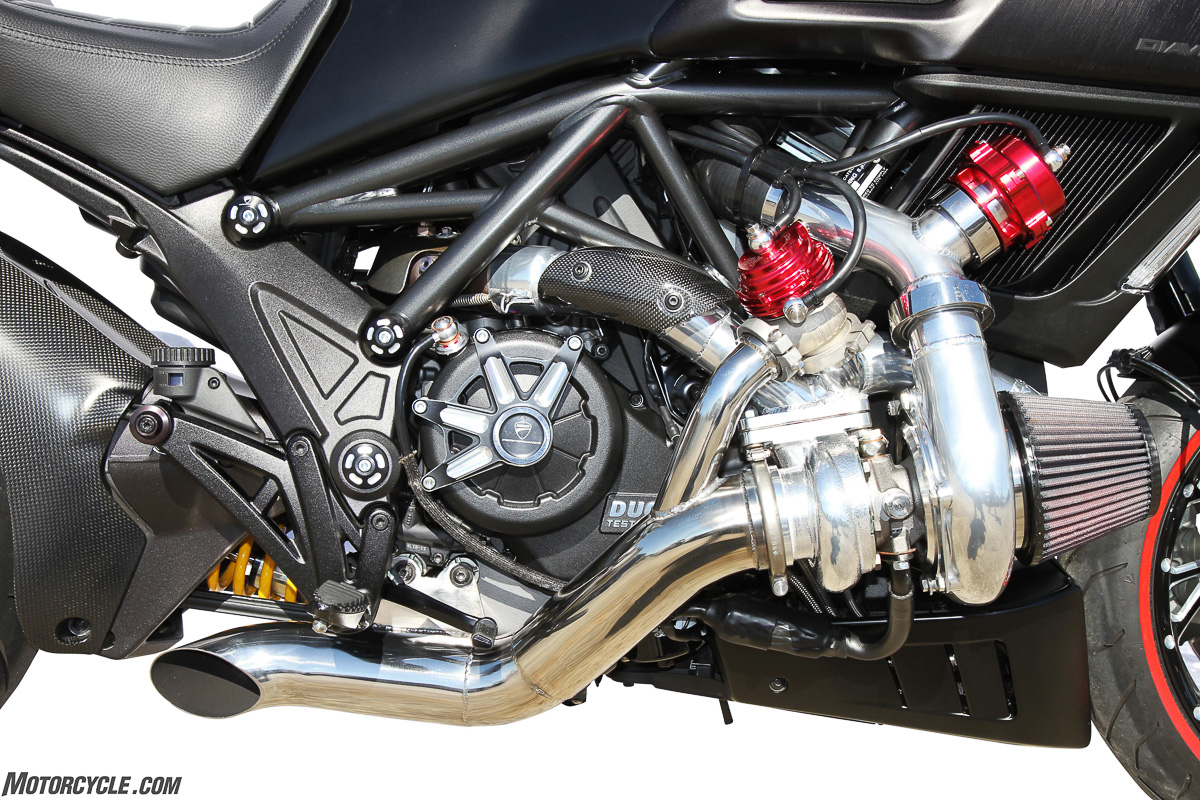 After the bike was run in, Saville quickly sent it over to S&R Pro to get some boosted love. Some folks would go berserk for such a request considering all the Diavel's complicated electronics that needed to be bypassed but luckily, the job was given to a Jamie Bezzina; the first person to ever turbocharged a Ducati Diavel. So technically, Bezzina knows his stuff.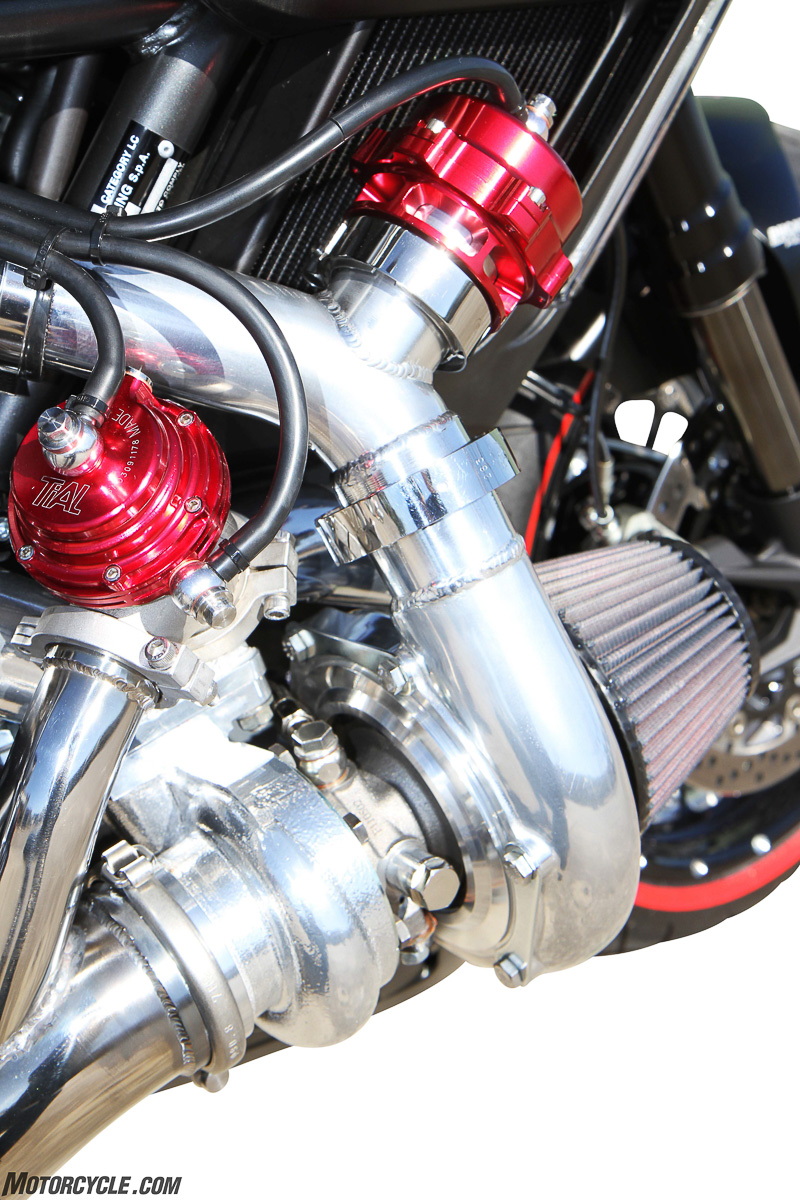 According to the article, everything was left stock apart from the electronics where Bezzina had to create a new one to accommodate the GT3582r custom-made dual ceramic ball-bearing turbo package. Just to make sure that EVERYONE will turn their heads miles before the bike arrives, they've installed a super polished S&R Pro 3-inch exhaust which is monstrously loud.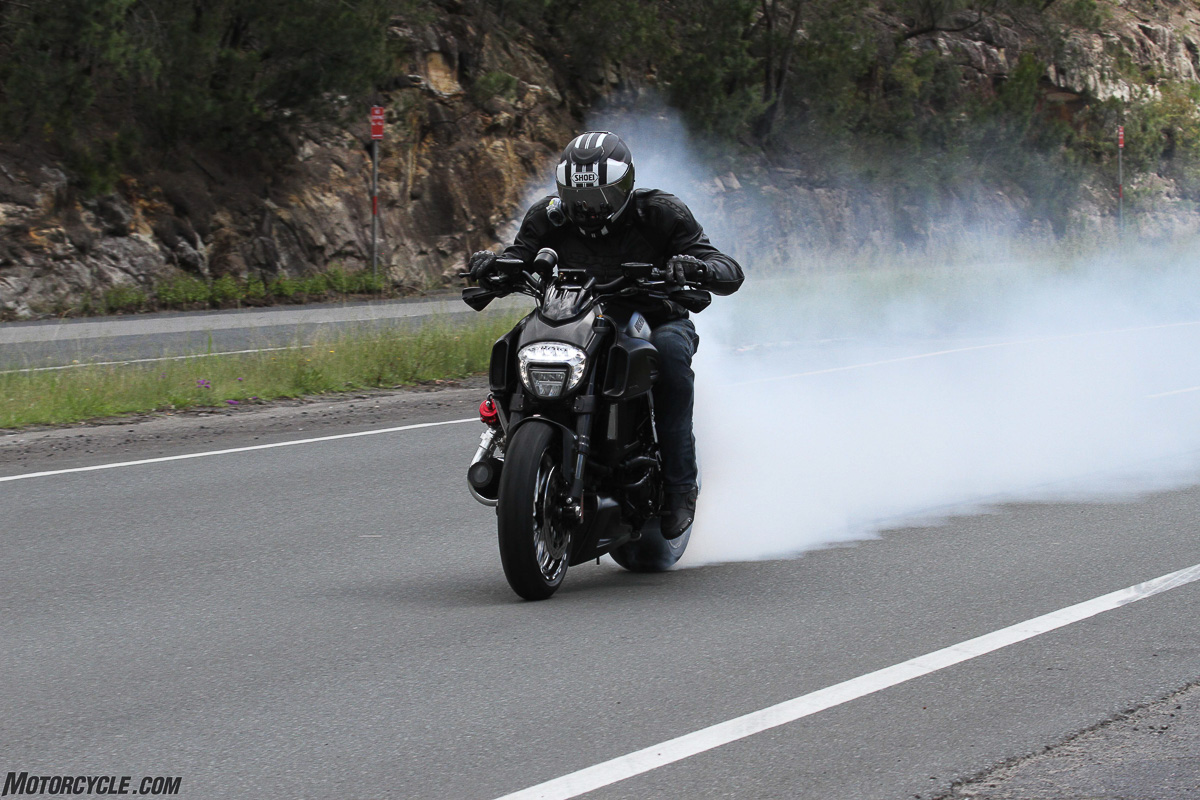 The turbocharged Diavel now cranks out a whopping 225hp and 280Nm of neck-snapping torque. Those numbers are quite close to MotoGP race bike figures and compared to the standard Diavel which powers out only a mere 162hp and 130Nm of torque, this Ducati Diavel Turbo is some serious stuff.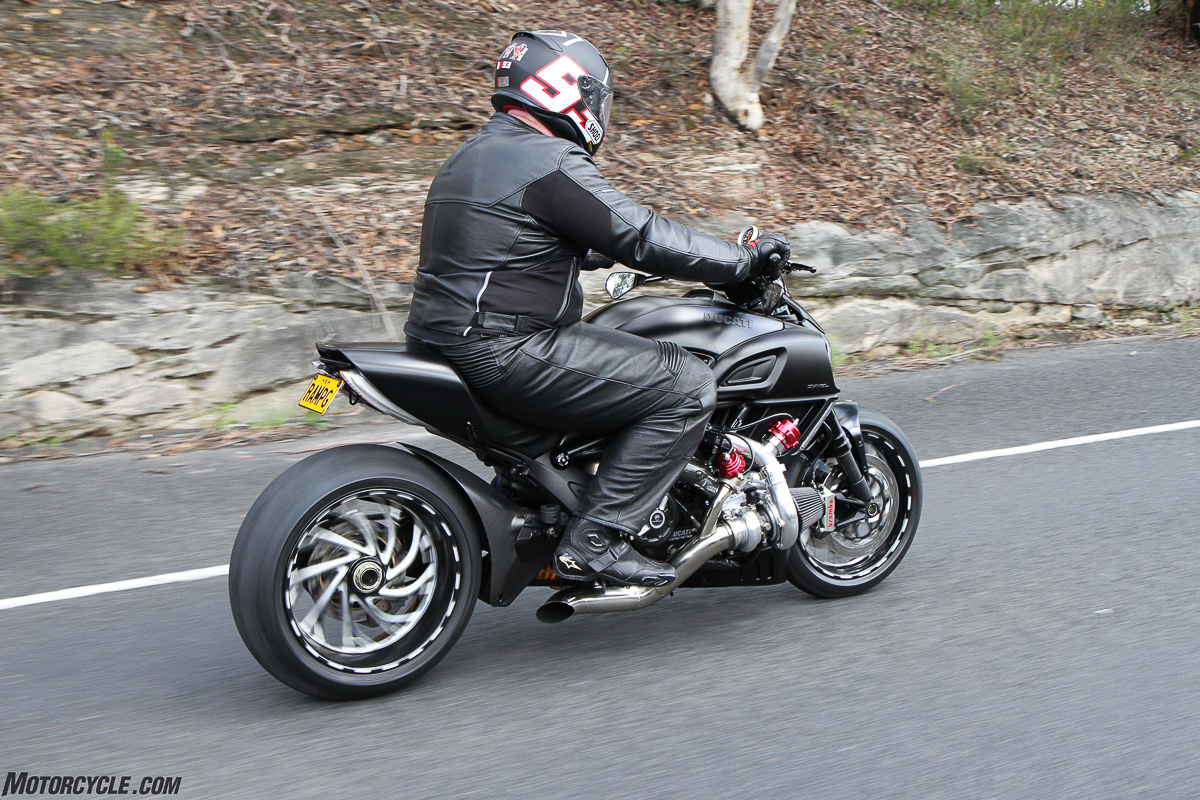 To know more about the Ducati Diavel Turbo from Down Under, you can read the original article by clicking HERE.
Source: Motorcycle.com