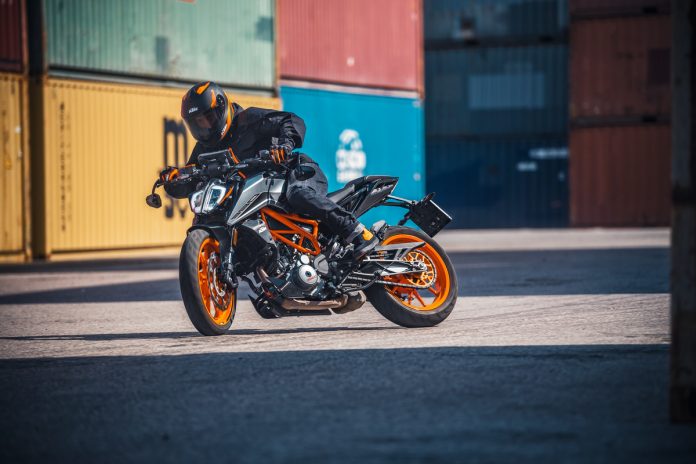 Naked, sport, supermoto, adventure and enduro flavours of the rumoured KTM 490 range confirmed, launches later this year.
Leaked slide reveals four variants planned for rumoured new KTM 490 range.

Included are a naked, sport, supermoto, adventure and enduro variants.

All will harness KTM's upcoming new 450cc parallel-twin with a 270-degree offset crank.

KTM's Chinese arm, CFMoto, will also likely use this mill as a basis for its upcoming 450SR.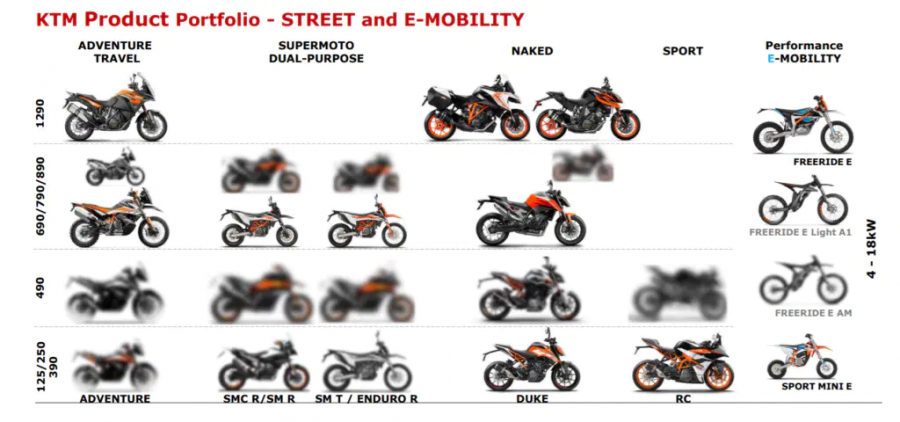 Thanks to this leaked internal presentation slide published by German site Motorcycle News, we now know that the upcoming KTM 490 range will see no less than five iterations – naked, sport, supermoto, adventure and enduro – powered by KTM's upcoming new 450cc parallel-twin mill.
The imminent addition of the KTM 490 range would see the Austrian brand's roster stretch right through the displacement range, which now covers from 125 to 1290 through 390, 490, 790, and 890.
Additionally, Motorcycle News also reports that the CFMoto 450SR, made by KTM's Chinese arm CFMoto, could be the first result of the development of KTM's 490 range. In other words, the 450cc motor planned for said model could use the same architecture as a new KTM 490 range's engine.
Notably, this new 450cc mill from KTM will likely make use of a 270-degree crankshaft in similar fashion to the 689cc twin that Yamaha fields in several of its models.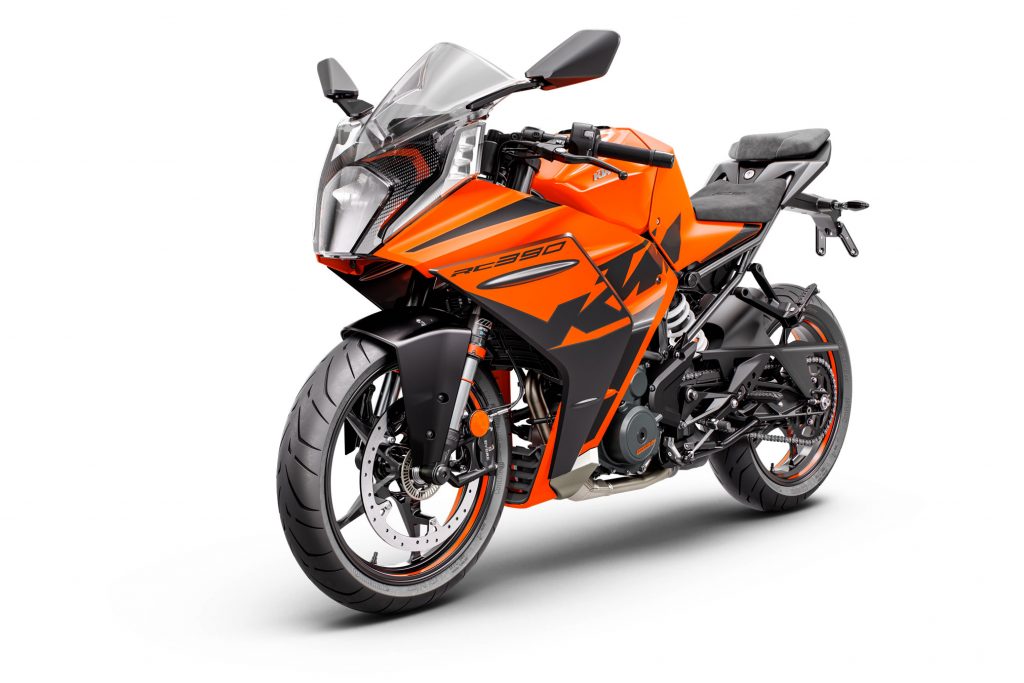 What's also interesting here the seeming appearance that KTM will discontinue its RC390 sport model in favour of a new RC490. BY having a 450cc twin, the supposed RC490 could see KTM finally having an upper hand over rivals like the Yamaha YZF-R3 and Kawasaki Ninja 400 that dominate this segment.
There is still no clear indication as to when KTM will launch any of these 490-series models but, based on what this leak suggest, we may see at least one of these five debut later this year.