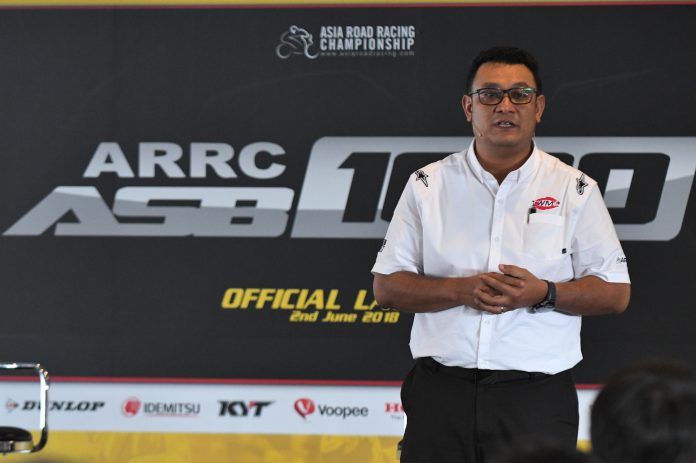 For this writer, the Malaysian Petronas Cub Prix has been the scene of awe and wonder for as long as can be remembered.
Founded in 1994, the series set about with the intention of creating a race series that was "accessible to people from all walks of life".
According to the wikipedia page of the series, Petronas Cub Prix remains the "only mobile motorsports event that brings the excitement of motorcycle racing to its fans throughout the country".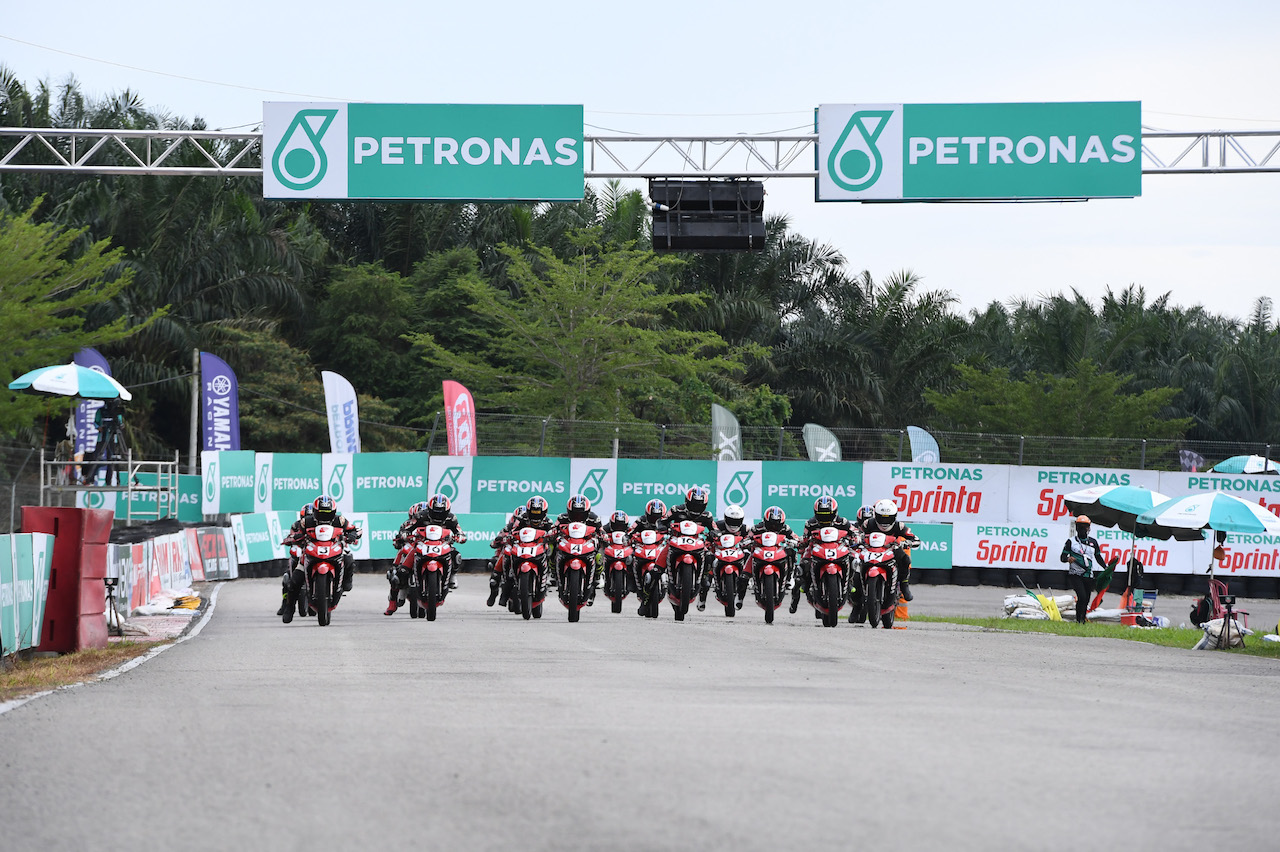 The Malaysian Petronas Cub Prix Championship is typically organised on a tight road racing format rather than on a traditional racing circuit.
It is this format that has made the series so nail biting and has also brought it closer to the fans as the series does not rely on tracks, but is able to set up a race track just about anywhere.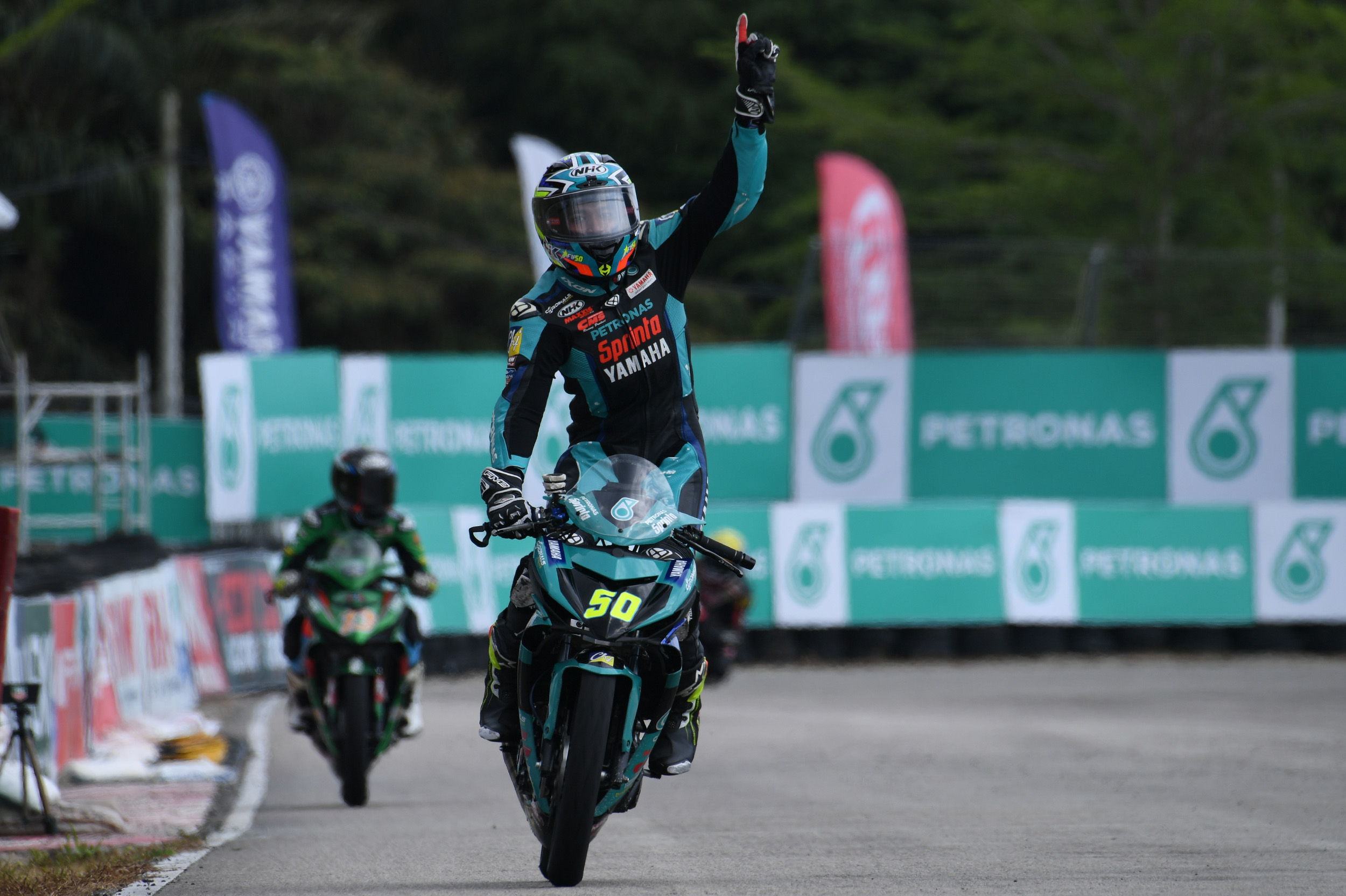 The company behind the iconic race series is Two Wheel Motor Racing Sdn Bhd, while the man steering the ship is Ron Hogg (below).
The job landed on Ron's laps because it was actually his father that started it all.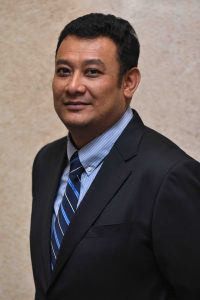 "I kinda got sucked into it. I used to help my dad out every time I came back for holidays, I was actually studying law at that time, but as fate would have it, I ended up liking what I used to do with my dad, and next thing you know, it has been 30 years already," said Ron in a recent interview.
The series has been largely successful and has brought Malaysians some household names such as M.Meganathan, Shahrol Yuzi, Wazi Hamid as well as Zulfahmi Khairuddin and more recently Hafizh Syahrin.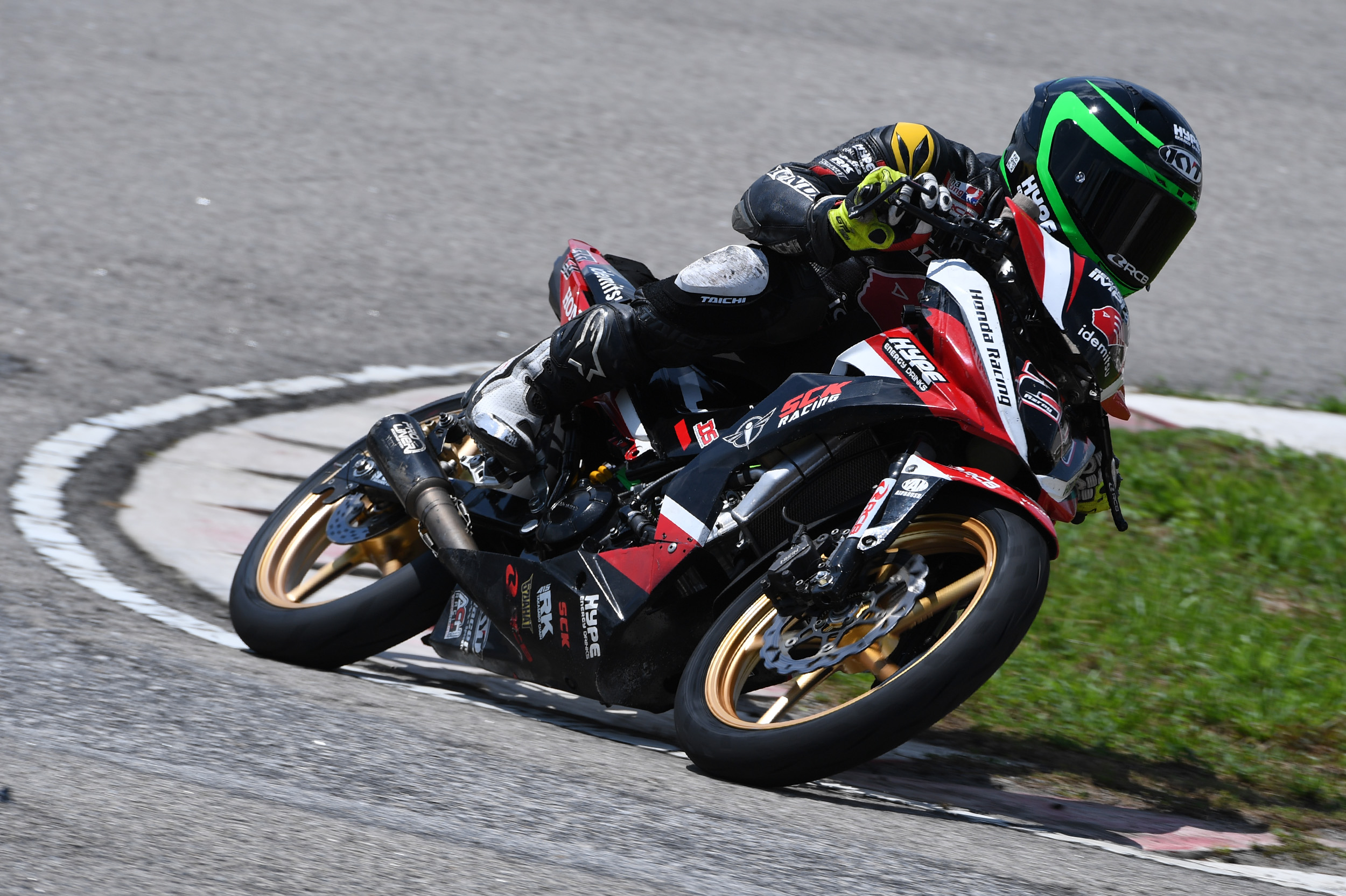 But it hasn't always been that, motorsport is not easy and life can be difficult for a race organiser.
We have had a couple of difficult times in our 30 years, We had the Asian Financial Crisis of the 90s, We were also badly affected when the government banned tobacco advertising. And the lockdowns from the Corona Virus was really bad for us also because we could not organise any mass gatherings and our race series always attracts a crowd. So that effectively stopped all the funding we were receiving, but not the expenses we were facing," explains Ron.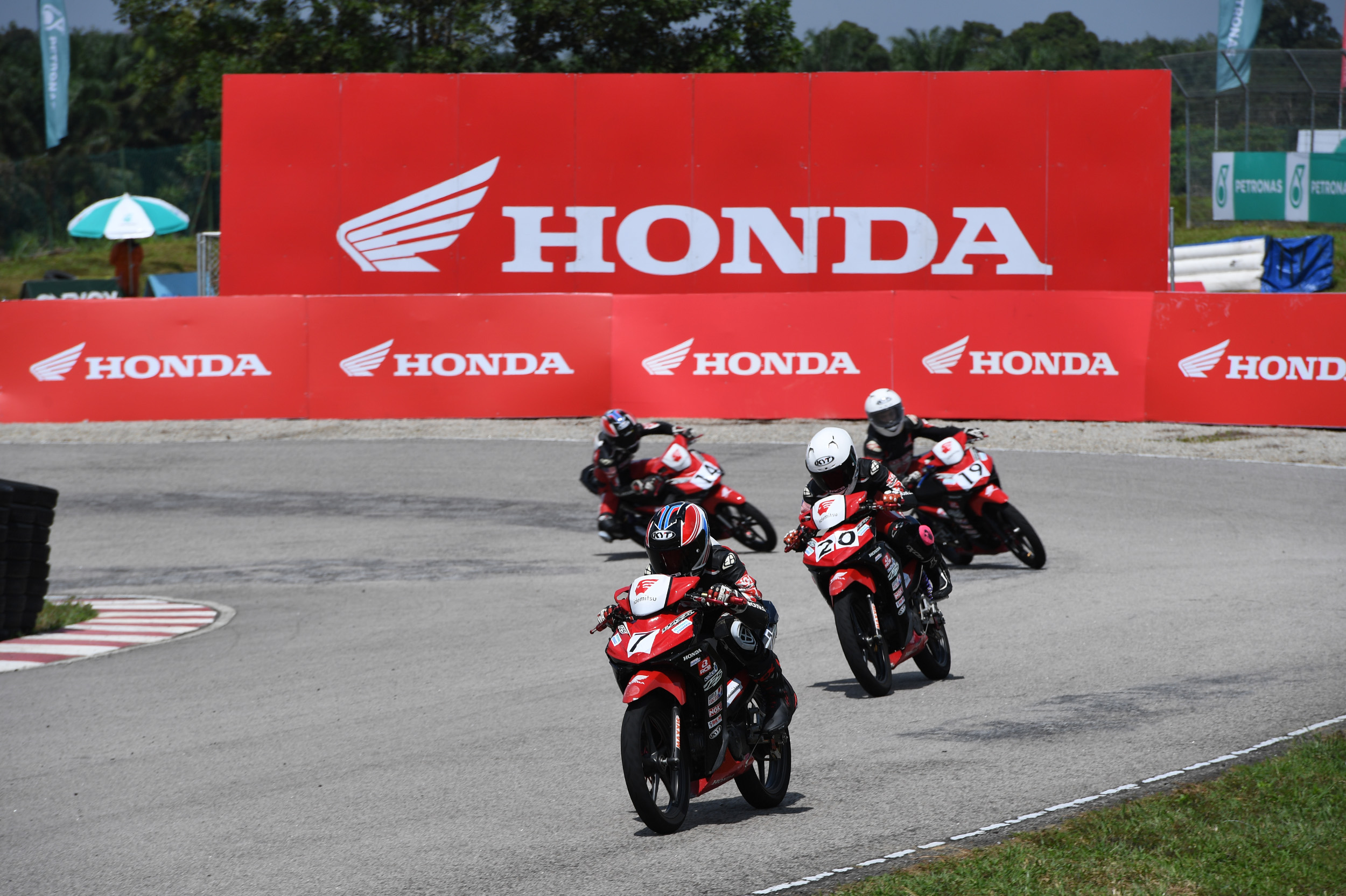 The challenges faced by Ron were not just limited to the local scene because Two Wheel Motor Racing is also the organiser of the Malaysian Superbike Championship as well as the Asia Road Racing Championship that travels around countries in South East Asia.
"We could not travel because of the restrictions and lock downs, but I am happy to say that in 2020 and 2021, we were the first motorsport series to be given the green light to restart with some help with KBS and KKM."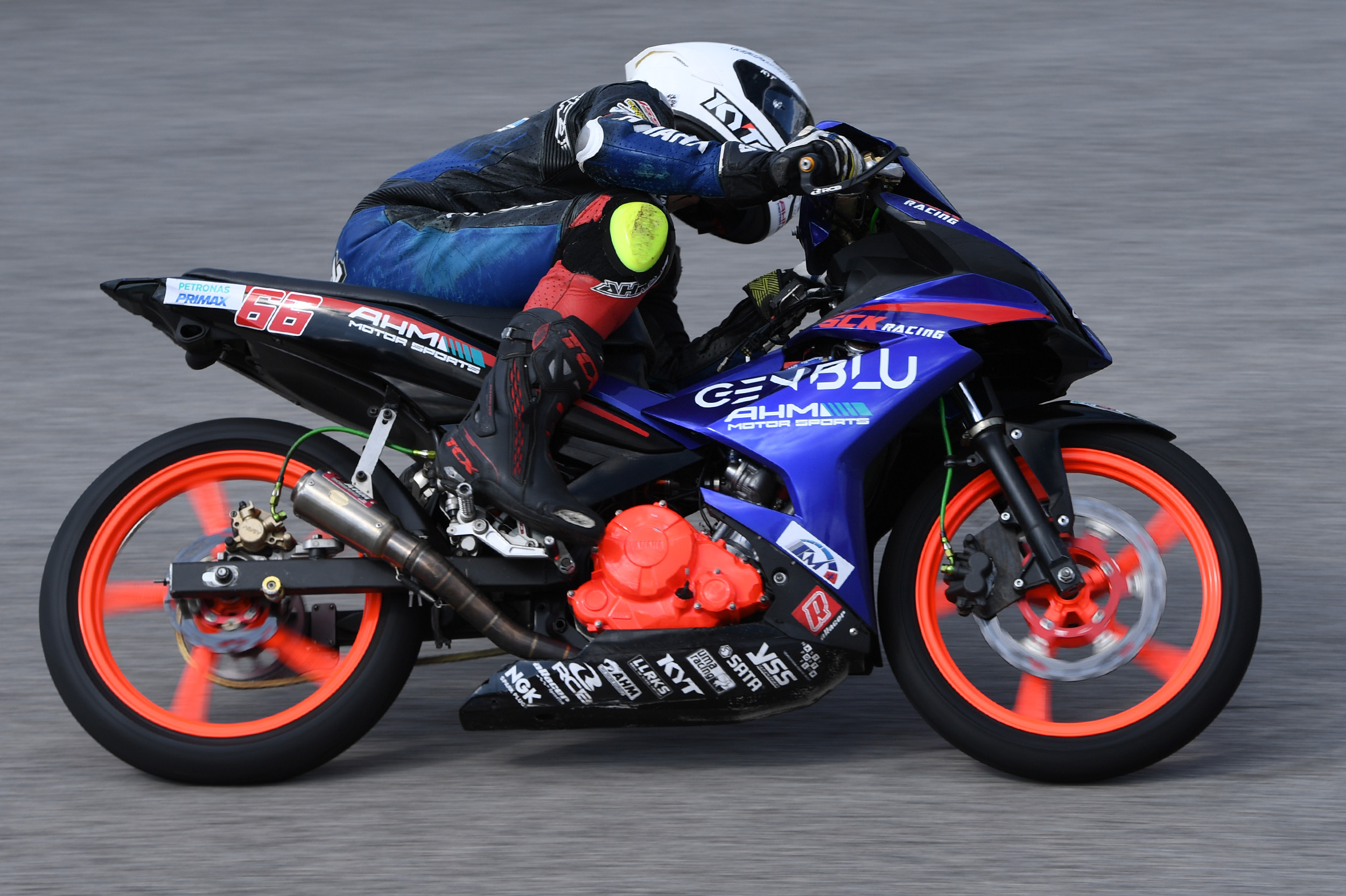 Ron is quick to point out that it would have been easy to simply call it quits and pull the plug on the entire thing when everything got really tough during the pandemic. But it would have created a massive chain reaction because the series has given employment to dozens if not hundreds of people.
"Teams rely on us to organise the series, and in the teams you have a lot of people that rely on a salary from the team such as the mechanics, the riders, the people involved in the management of the team. Many people rely on us, and I had to ensure that we kept going because they need us to keep going."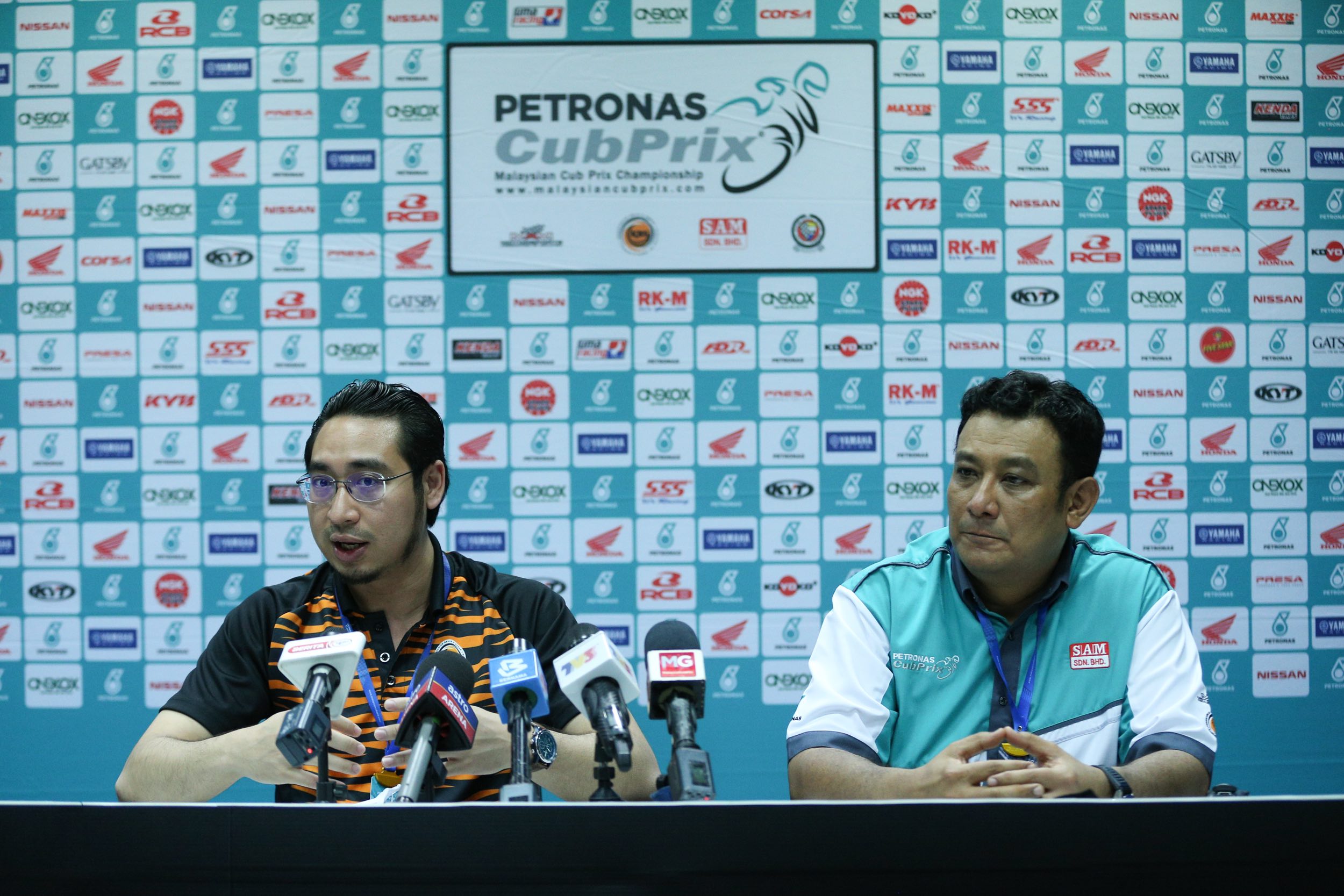 But besides successfully steering the company out of the woods, Ron says that he particularly loves spending time in the pits, amidst the smell of oil and petrol and under the tropical sun.
"There's just something about that which I can't explain. I love being in the pits, I love being among the teams, of course I can't do much of that these days as I am involved in the commercial side of the business, but that is where my heart lays and what I truly love about my job."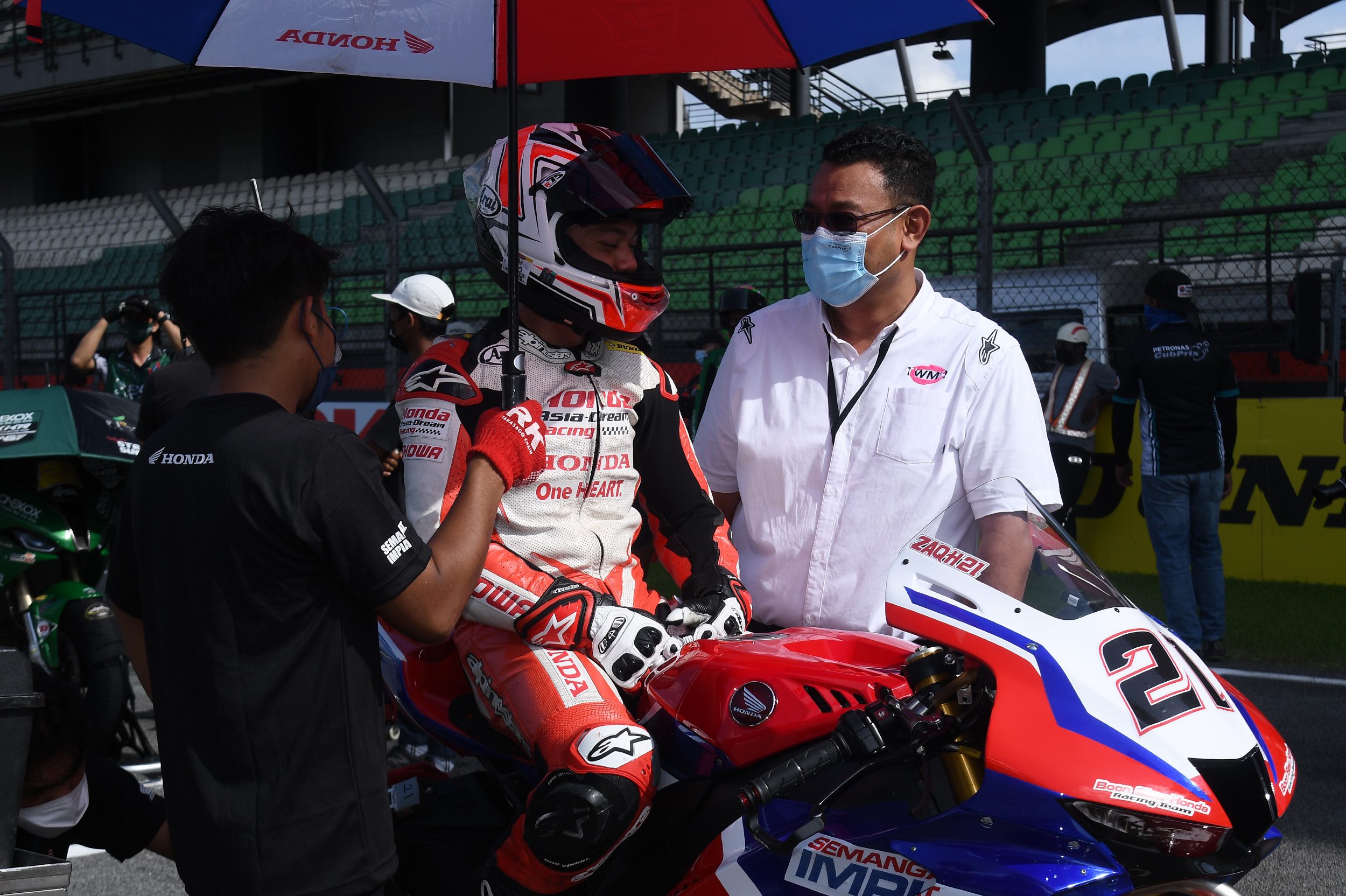 "But on the flip side, what I don't like about my job is the bureaucracy involved, especially how motorsport has not progressed enough in the country. For 25 years we have been fighting for more circuits. We don't need more circuits like Sepang, but smaller ones like Pasir Gudang. It is a pity that Shah Alam is gone. But we need those types of circuit."
"If you compare with other sports like badminton and football for example, they have all the facilities. In every Malaysian state there are badminton courts and a football stadium. But the reality is, we are not producing the ideal results despite all those facilities. I am not going to get into what's wrong with the other sports, but if motorsport was given the same opportunity with more circuits, not in all the states but just a few more, I am sure we can produce more results."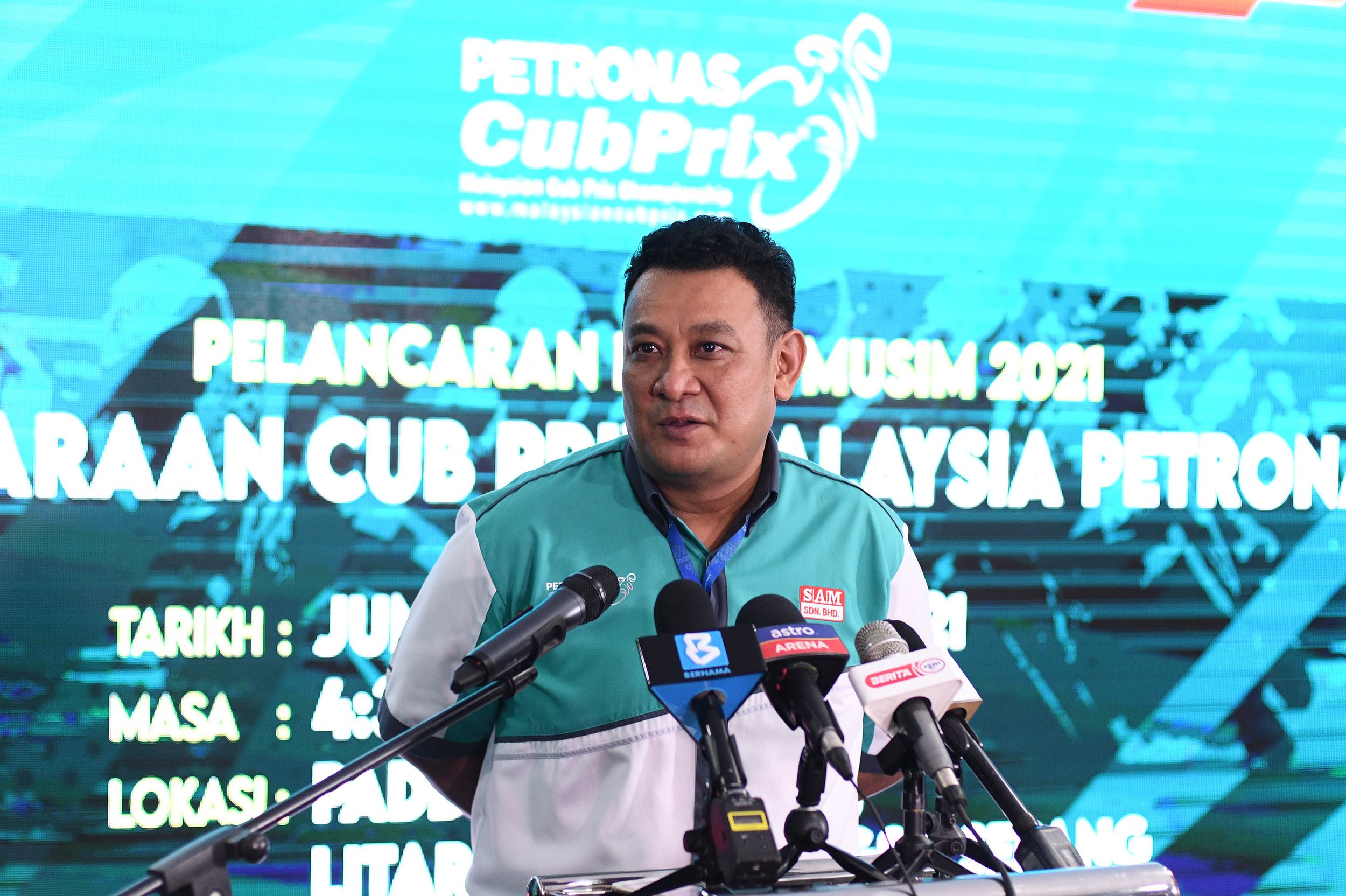 "You just have to look at Malaysian drivers like Alex Yoong and Fariqe Hairuman. They both used to follow their dads to the local circuit. Alex followed his dad to Batu Tina in Shah Alam while Fariqe followed his dad in Johor. Look at what that little opportunity has produced. Both are great world-class drivers, among the best Malaysia has ever produced."
"We have seen some success in motorsport in Malaysia. And we have a lot of talent that comes from everywhere and anywhere. Be it four or two wheels, we have a lot of talent in Malaysia. We just need to give motorsport an opportunity."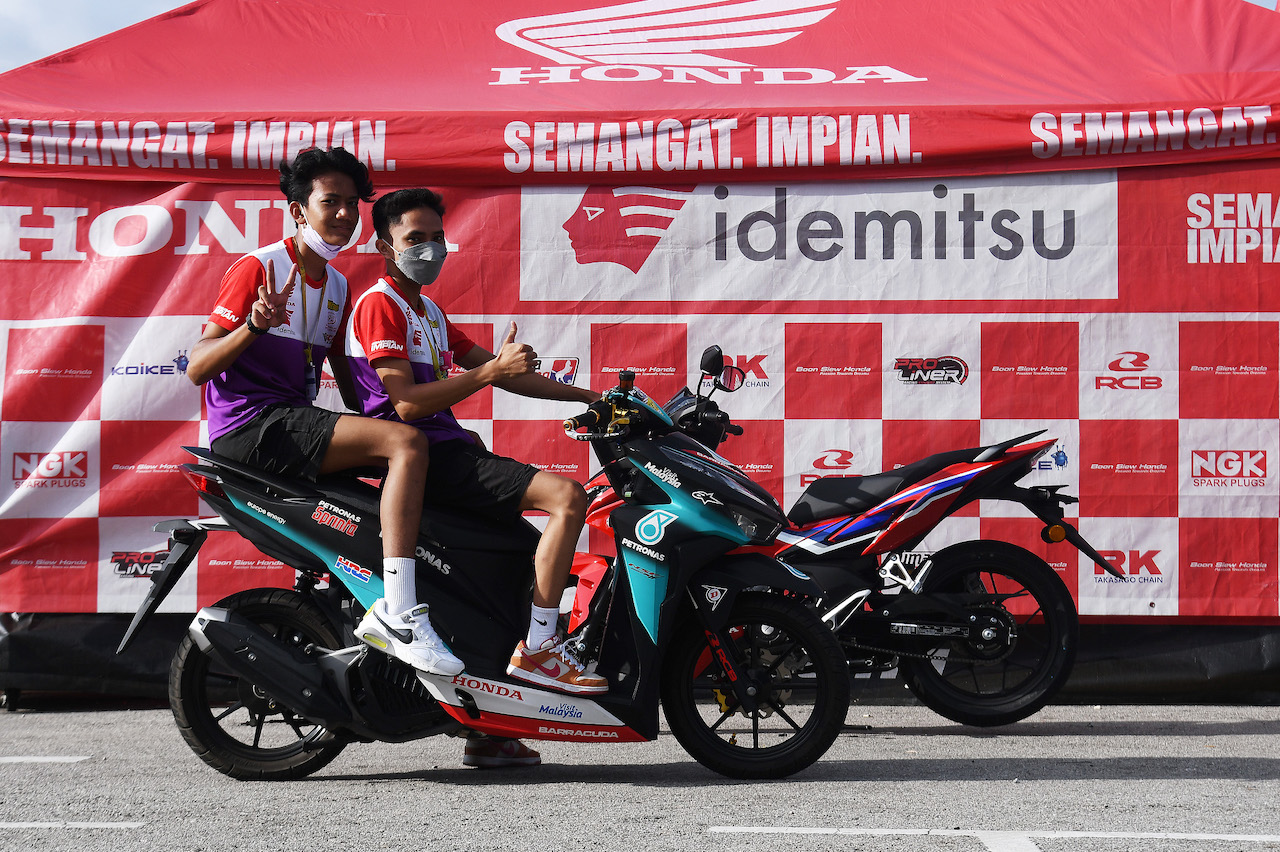 Ron is undoubtedly right about the need for more circuits around the country, perhaps even drag strips for that matter. But for a man who has been on the helm of arguably one of the most successful motorsport company in the country, I ask him what is his proudest achievement after all these years. And perhaps unsurprisingly, he simply mentioned that he is proud to still be around 30 years after the series first started.
"Every sport needs a strong fundamental base. You just have to take a look at the now defunct A1GP. It sounded good, it started off with a bang, but it wrapped up two years later."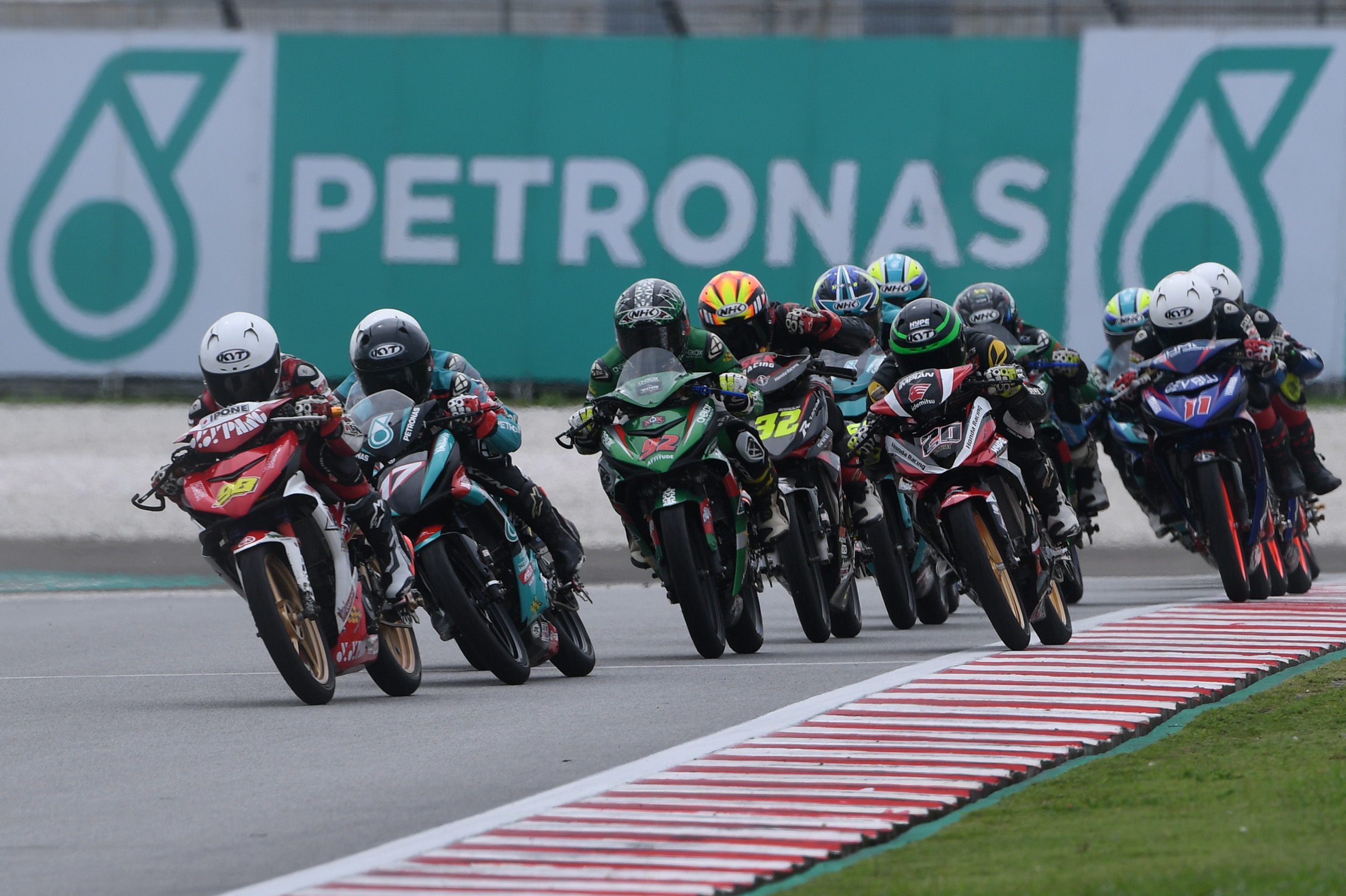 "After the success of Petronas Cub Prix, we looked around and realised that there was not much going on on the regional level, so we started the Asia Road Racing Championship. I won't deny that we got lucky too. At that time we had tobacco sponsorship. We had a very good relationship with Philip Morris, and they loved what we were doing and they supported us and our growth."
"We were always levelling up also. From Petronas Cub Prix to ARRC. But when tobacco sponsorship stopped, we were left out by ourselves. We had to absorb everything ourselves, somehow we managed because we already had strong foundations. Today, I am proud to say that every professional motorcycle racer in Malaysia can trace his roots to Petronas Cub Prix. I am proud of that."
"But now we have to level up again. We now have MSBK (now MSC) which was managed by Sepang Circuit initially, and now us. At first, it was viewed as a playful series where riders do it for fun. But we turned it into a professional series where the best riders in the country can compete in. If you want to prove yourself on the international platform, doing it in MSC is where you should start first."
"It is not cheap though, the minimum investment for a team to race in a year will be about RM500,000, and that is just the initial investment and does not involve any crashes or repairs. I want the Petronas Cub Prix team to graduate to MSC now because they have done a fantastic job, but I know it won't be easy and it won't be cheap for them."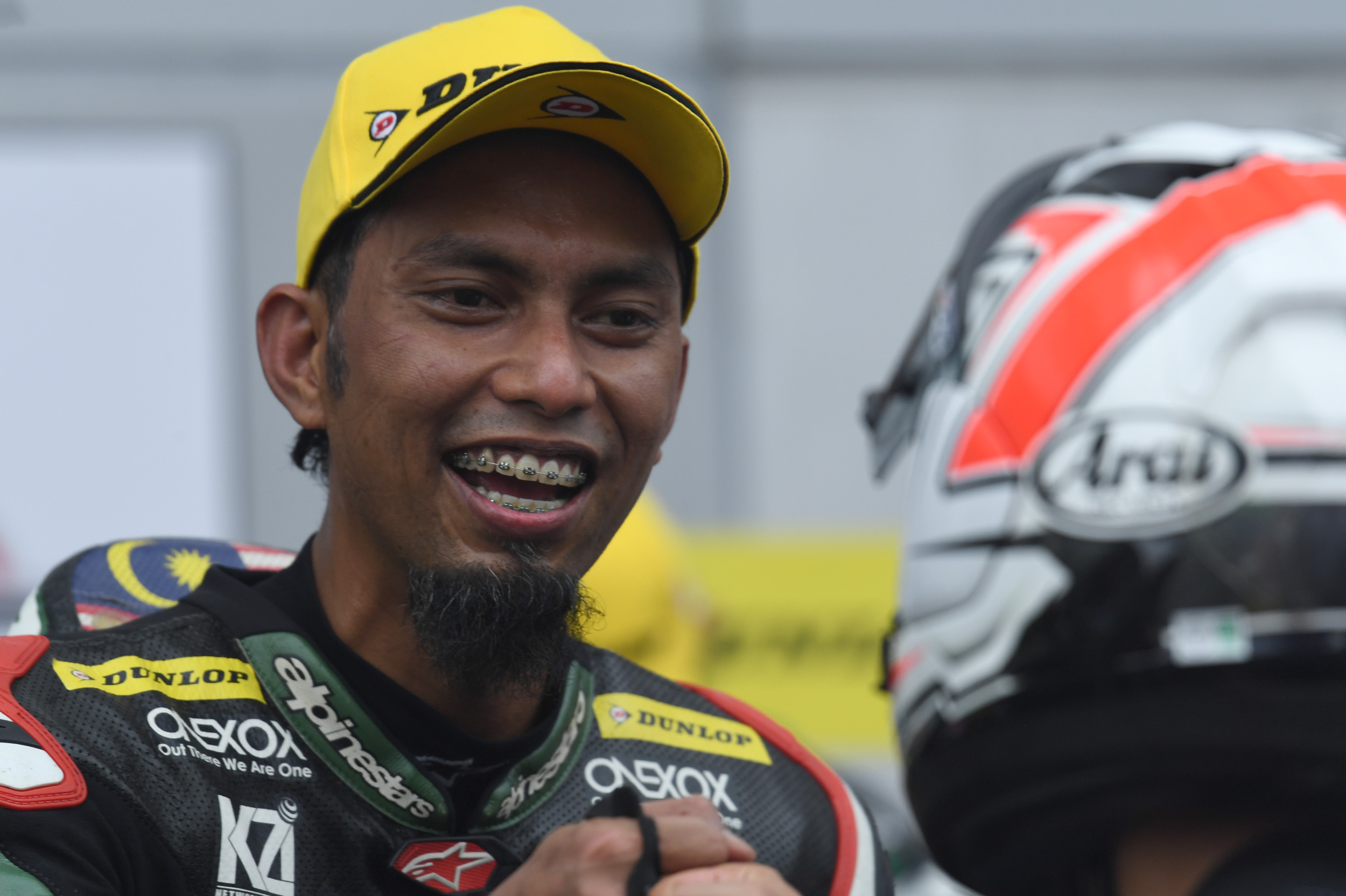 As previously mentioned, Malaysia does not lack riding talent. For a small country that arguably lacks motorsport support from the establishment, Malaysia has produced some impressive talent. But Ron argues that some of them retire too early and don't contribute back to the industry with their experiences.
"We obviously have had some riders that have made it to the CEV series, Moto2 and even Moto3. Some have done well too, while others perhaps have not. But making it that far is not easy and requires talent by itself, together with discipline and a good attitude. I feel that some riders who have made it that far should come back and contribute to help others make their way up there as well. And that is what helps all our local series become relevant, because it becomes the platform for young riders to launch their careers with the guidance of those who have made it up there."
But racing is not cheap and to make it big in motorsport, sponsorship is important. So how does a rider with talent but with no money make it in motorsport?
Ron admits that money is essential in motorsport, but he also points that talent is equally or perhaps more important than money, as well as discipline and a good attitude.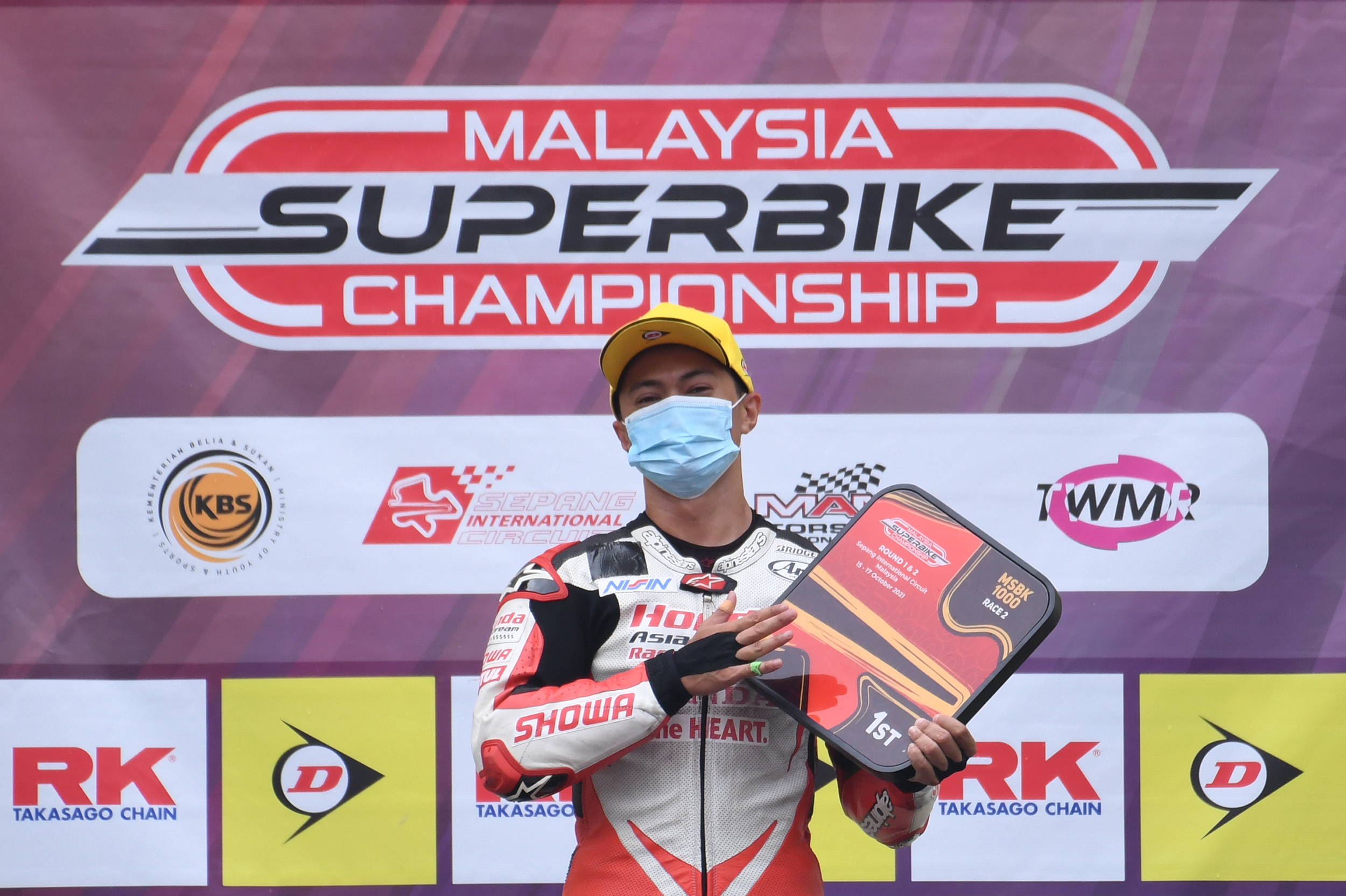 "Talent gets you noticed, and from there on, if you have good discipline and a good attitude with the right people to support you, they will be able to help you secure the funds to go racing. Everyone wants to be the new Marquez or Rossi, but the trinity of talent, discipline and attitude is important. Manufacturers and sponsors will always support good riders, especially now where there has been a lot of exposure for two-wheel racing. So good riders can get the support quite easily, but riders need a good manager that can help them secure the funding they need to get far."
Having steered the company and the race championships through some of the most turbulent times for any business in the world, Ron perhaps faces one of the biggest challenge now with the rise of electric motorcycles and with electric race bikes popping up all over the world.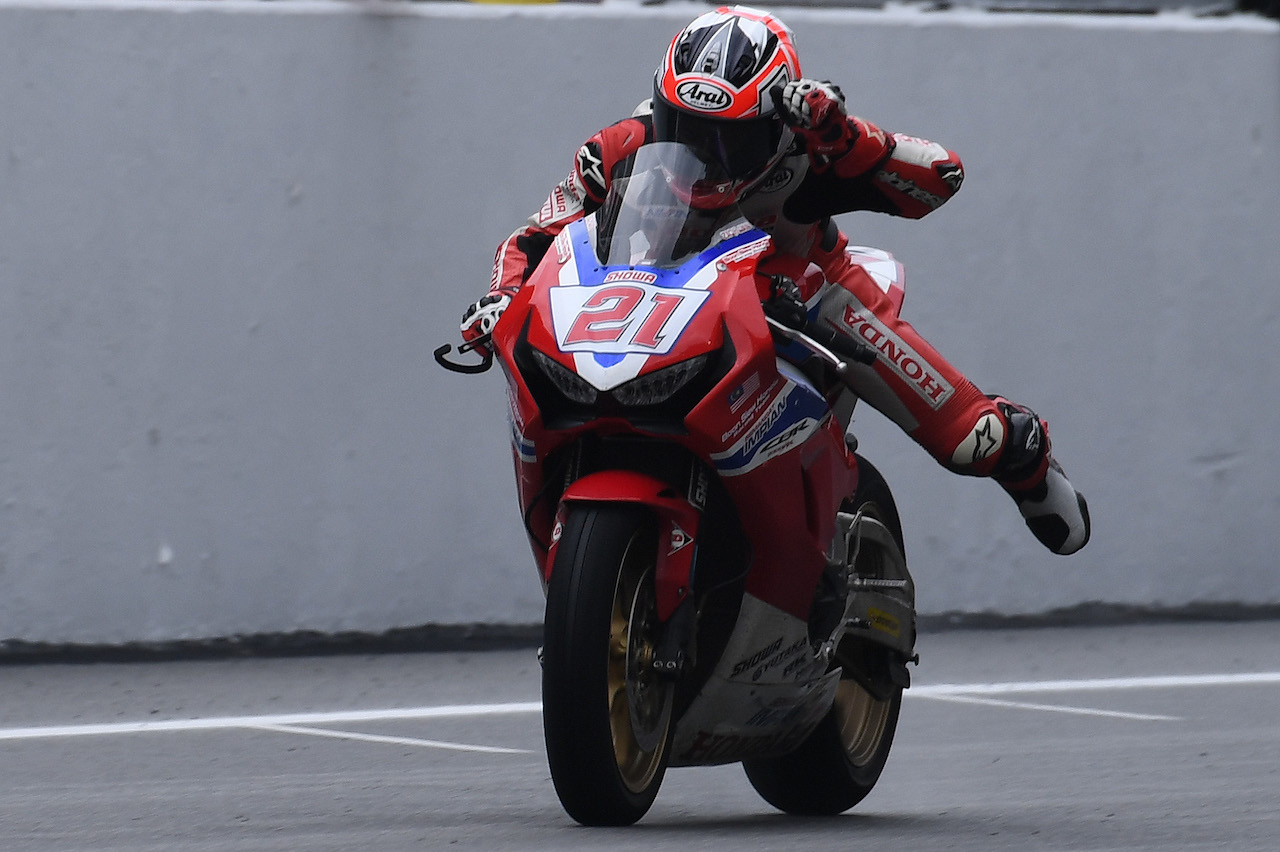 "We are already looking into electric race bikes, but sustainability is key. We lack infrastructure currently but I foresee that we will eventually have an electric race bike series. Of course this poses its own set of risks because electric bikes have different risk factors when compared to regular race bikes, but this is something that will definitely happen. We will see when to start on that."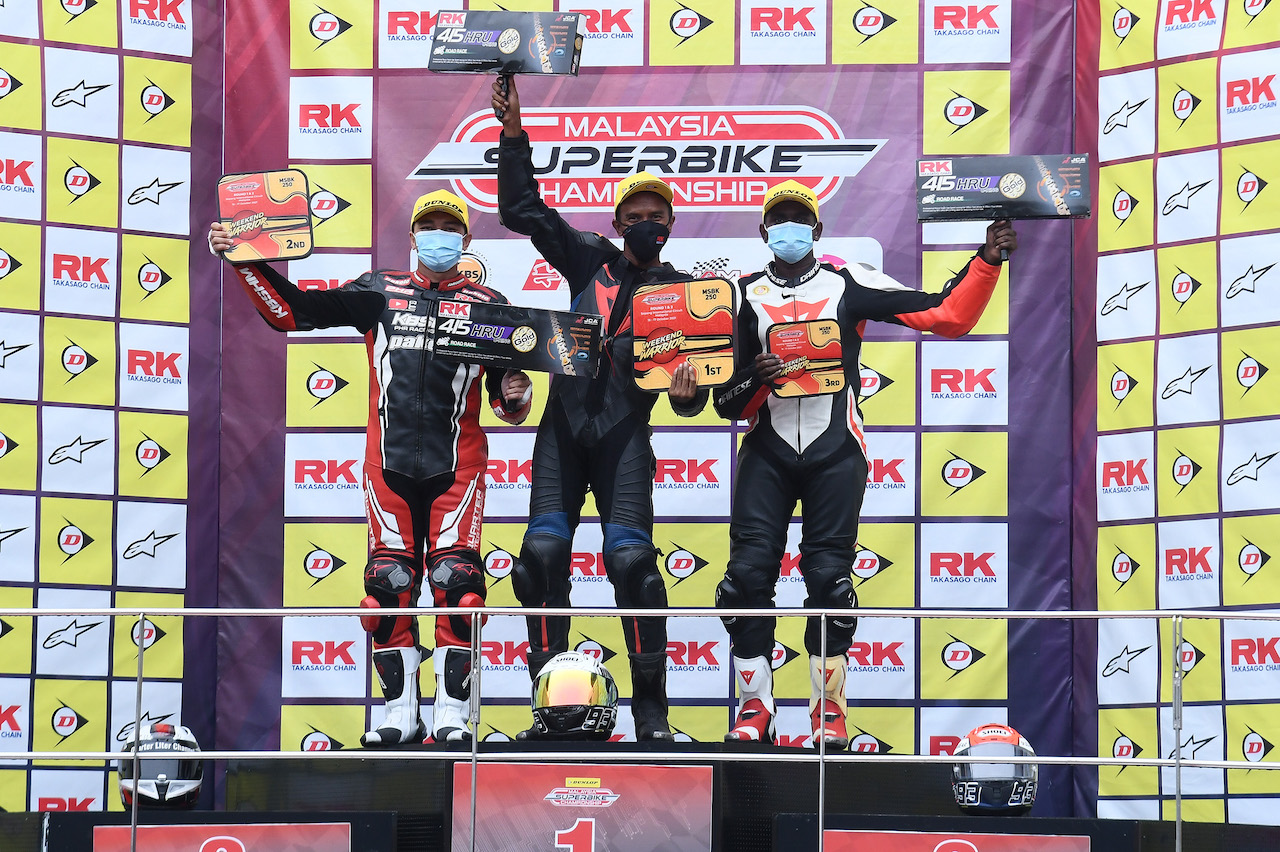 Finally, no interview with any two-wheel icon of Malaysia is complete with asking about the country's 'rempit' culture.
"It is unfortunately a culture, and changing a culture requires a long long time. If I were in charge, I would say forget about the current generation, and focus instead on those that are around five years old instead."
"Rempit culture came from the BMX culture, it is a natural progression for those that started with a BMX to move to motorcycles, and likewise, the wheelie culture moved from the BMX to motorcycles."
"Unfortunately, rempit's have got a very bad name. But fact of the matter is, only 2% of motorcyclists are what you call rempit's."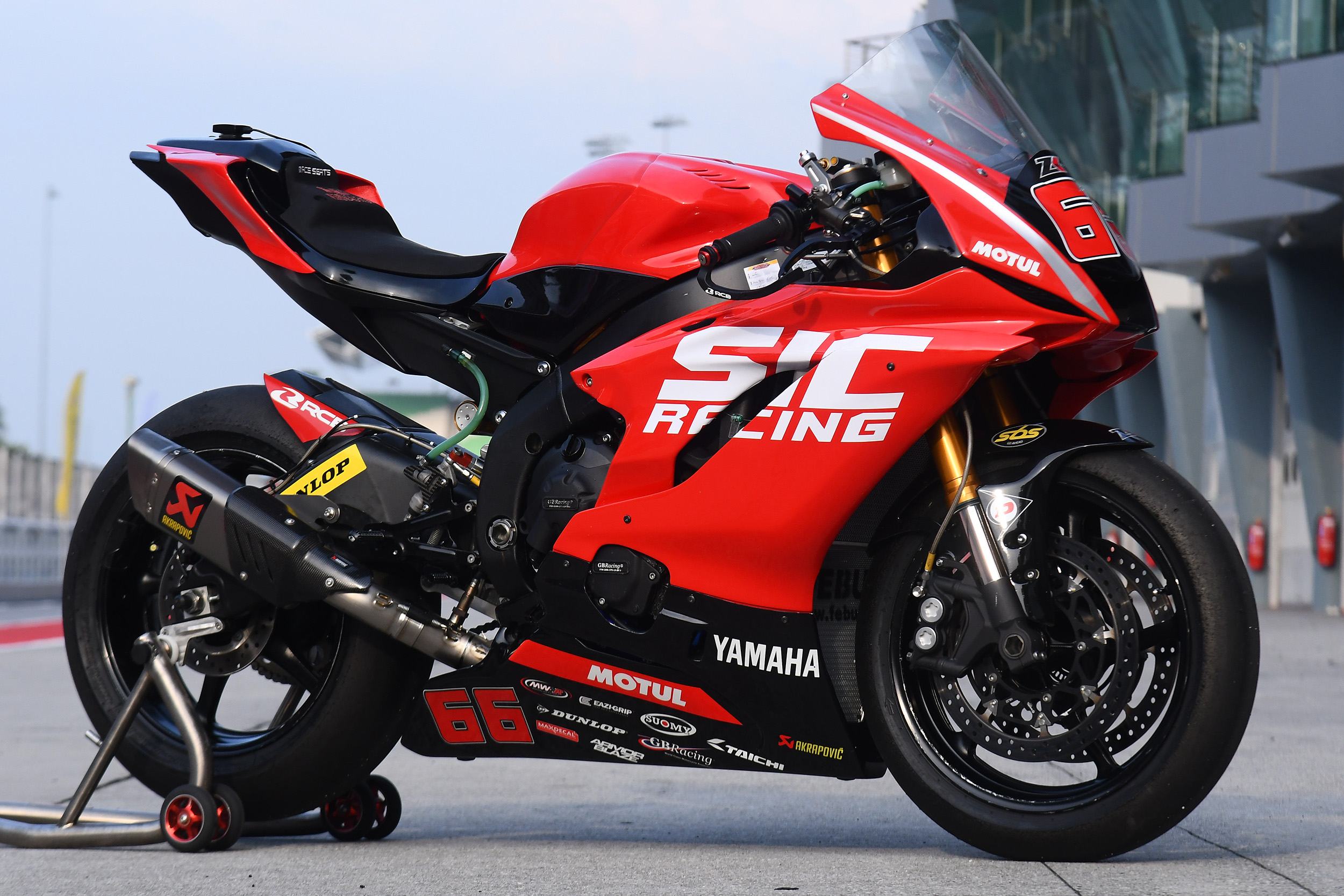 Motorcycle racing is undoubtedly one of the things that Malaysia has been good at, and in the hands of passionate and knowledgeable individuals such as Ron who have an obviously good track record, perhaps it is safe to say that Malaysians can only expect great things to come from the two-wheel racing industry.
Ron Hogg would like to take this opportunity to thank all partners for their continued support while he and his team do their best to continue developing the sport to greater heights.