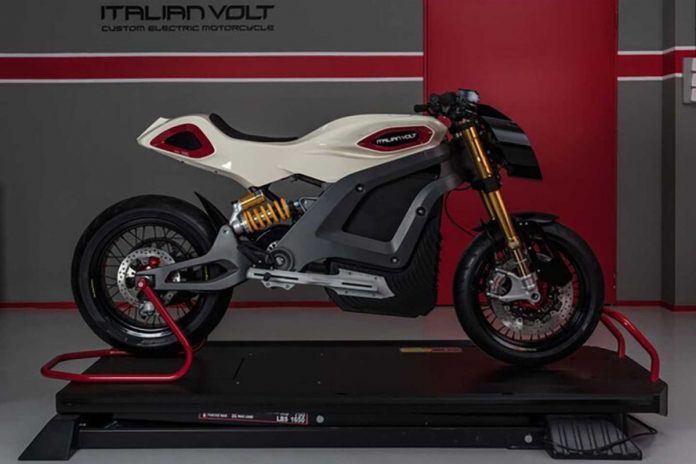 Italian Volt gained attention when it first unveiled the Lacama electric motorcycle concept back in 2017.
However, the electric motorcycle startup wasn't able to get it going for more than four years despite running numerous design studies and prototype tests of the Lacama.
Nevertheless, following Tazzari EV's acquisition in January this year, the Italian Volt Lacama project is back on track after displaying the bike at EICMA 2021.
Interestingly, despite running late a few years into the game, the Lacama still boast a 15.1kWh capable of reaching 201km range in a single charge.
The Lacama makes 147.5hp and 199Nm from its liquid-cooled electric motor and capable of a reaching a max speed of 200km/h.
Meanwhile, handling and stopping power is handled by top-spec Öhlins suspension and Brembo brakes.
While the specs sound exciting, the Lacama might come with a staggering price tag as the 2017 concept was priced at USD38,000 (RM159k).