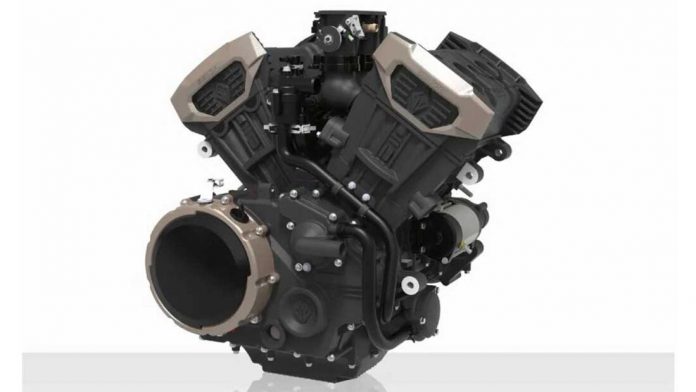 Chinese manufacturer Benda reveals new self-developed V4 engines, one of which being the biggest seen yet from the republic.
Chinese manufacturer Benda has developed and built its very own V4 engines.

The largest of the two displaces a whopping 1,198cc to make 154HP and 120NM.

There's also a smaller 496cc version that outputs 57HP and 44.7NM instead.

Both are expected to power an upcoming series of 'power cruiser' models from the brand.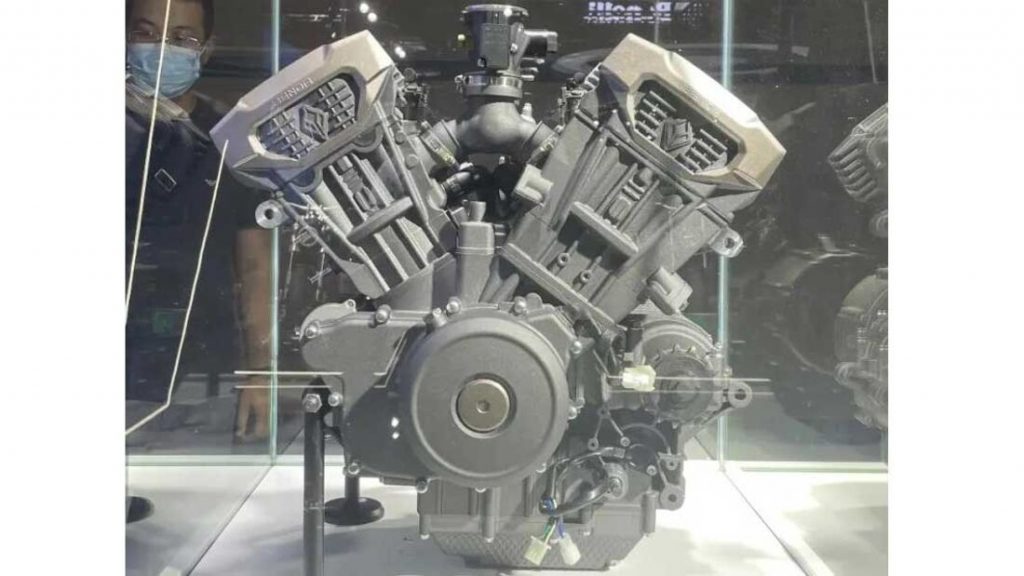 What you see here are a pair of V4 engines developed and built solely by a Chinese manufacturer called Benda. One of which, boasting a displacement of 1,198cc, stands as the largest motorcycle engine of its kind to come out from said republic's two-wheeled industry.
Though slightly bigger than rivalling European V4s like Ducati's 1,099cc and Aprilia's 1,103cc mills, Benda's V4s aren't as powerful as either Italian example. Nevertheless, thanks to its bore and stroke figures of 76mm and 66mm, this mill boasts respectable output figures of 154HP @ 9,500RPM and 120NM @ 7,500RPM.
Benda's mill also adopts a lower compression ratio rate of 11.5:1 as opposed to the higher rate of 14:1 adopted by the V4 powering the Ducati Panigale. Another key difference can be seen in the cylinder angle this Chinese V4 has, which sources estimate to be between 70 to 75 degrees. What's unclear too is if this Chinese mill has an extra crank pin offset like the new Harley Revolution Max V-Twin.
Given this mill's figures, it comes to no surprise that its makers plan to field it not in a superbike or supernaked, but more likely in an upcoming power cruiser model instead which it has christened as the LFC 700.
Revealed alongside this 1,198cc V4 is a smaller 496cc version that shares the same crankcase as the 1200 engine. The long-stroke engine – 55.2mm plus a bore figure of 53.5mm – generates 57HP @ 10,000RPM and 44.7NM @ 8,000RPM instead. This mill also adopts a 11.5:1 compression ratio, which suggests a more street-oriented and touring purpose instead.
Presently, Benda has yet to announce the models in which these new V4 engines will be primed in, but details are expected to arise soon enough prior to its new model launches.