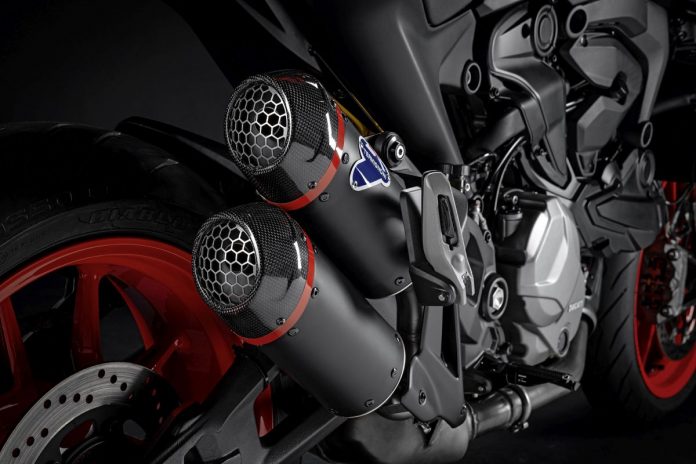 If you're a motorcyclist, then you know that one of the most important aspects of any bike is the sound it makes. Whether it's a low rumble or a loud roar, the sound of your bike can make all the difference in your riding experience.
Enjoy a complimentary Termignoni Slip-On Exhaust worth RM11,000 with every Ducati Monster bike purhcase.
The promotion is valid until 31st March 2023. 
And if you're a Ducati Monster fan, then you know that nothing beats the sound of a powerful engine revving up to speed.
But what if you could take that sound to the next level? What if you could make your bike roar even louder and more powerfully than ever before? Well, now you can, thanks to the Slip-On Termignoni Exhaust, available on your next Ducati Monster bike purchase priced at RM75,900.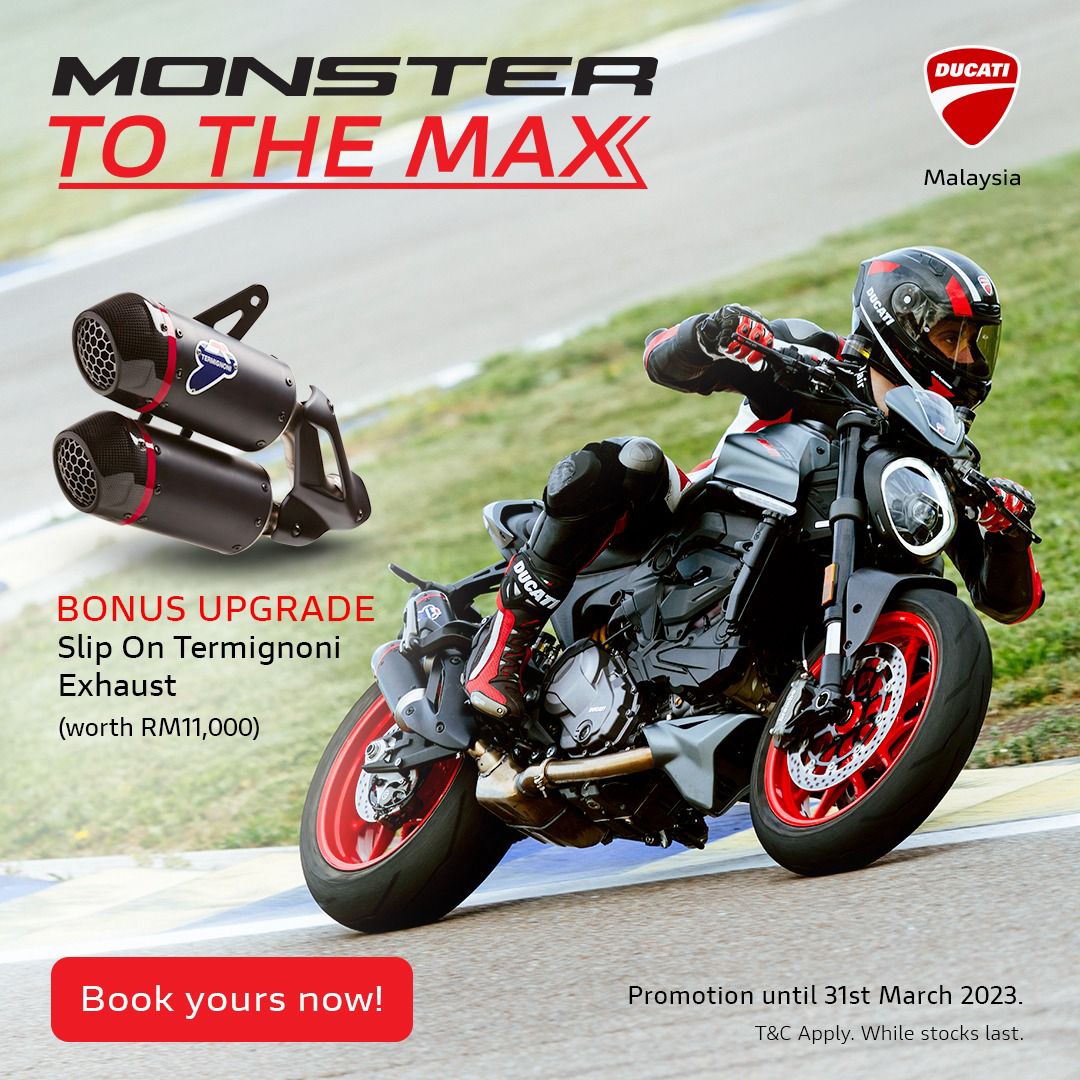 This complimentary upgrade is worth RM11,000, and it's an opportunity that no Ducati rider should miss out on. The Slip-On Termignoni Exhaust is a masterpiece of Italian engineering, designed to enhance the power and sound of your bike like never before.
With this exhaust, you can hear the difference in every rev of the engine. It's not just a louder sound, it's a fuller, more robust sound that matches the look and feel of your Ducati Monster perfectly. You'll feel the power of your bike in a whole new way, and you'll turn heads every time you ride by.
But don't wait too long to take advantage of this amazing offer. As with any great opportunity, there are terms and conditions that apply. So if you want to upgrade your ride and experience the full power and sound of Italian engineering, then now is the time to act.