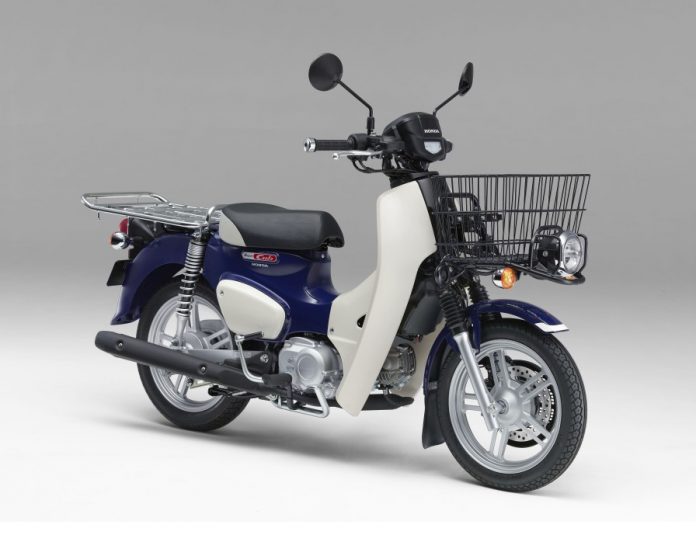 Updated 2022 Honda Super Cub 110 Pro announced in Japan, features a host of upgrades including a more torque, front disc with ABS, and more.
2022 Honda Super Cub 110 Pro announced with a host of key upgrades.

Highlights include a revised engine with better torque, front disc brake with ABS, and a refreshed LCD dash display.

This is the heavy-duty offshoot of the Super Cub that's made for tradesmen and delivery riders to haul cargo and goods.

It goes on sale in Japan starting in May this year where it retails for approx. RM11,510.51.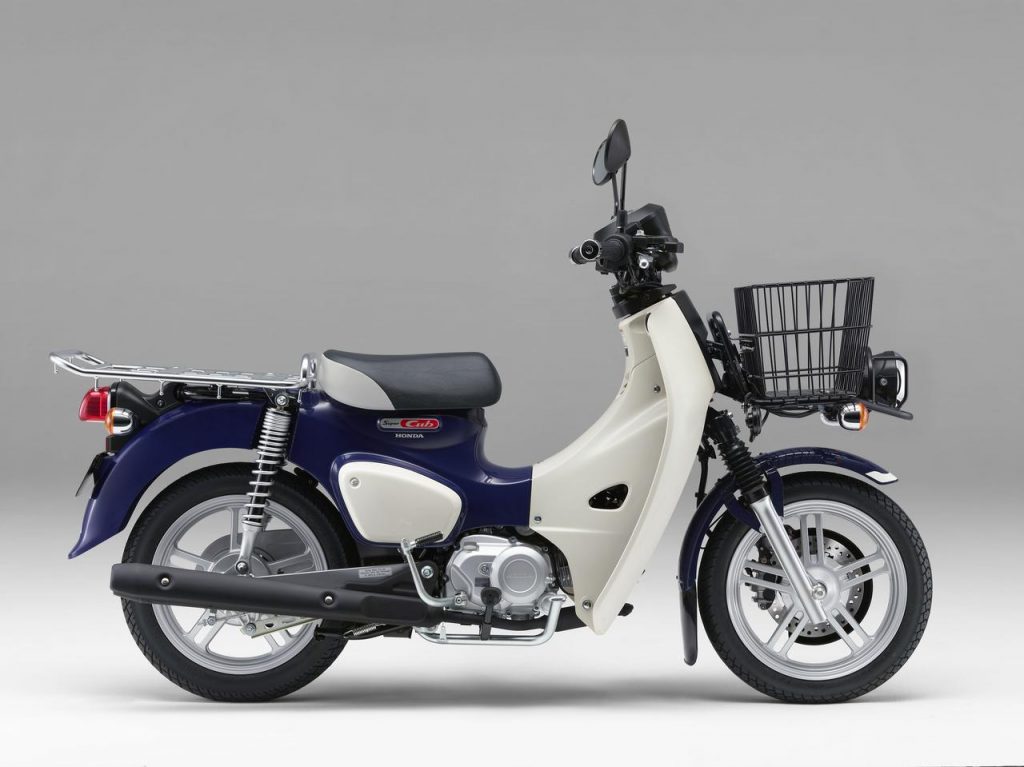 Honda Motorcycles Japan have announced that it will release the updated 2022 Honda Super Cub 110 Pro model starting from May this year.
This variant of the Super Cub was developed specifically for those who use the bike as a tool of the trade in Japan – delivery riders included. This ought to explain the Super Cub 110 Pro's adoption of a carrier basket up front, which subsequently prompted a repositioned headlight, as well as a heavy-duty carrier rack at the rear matched with beefed up rear suspension tuned for hauling cargo.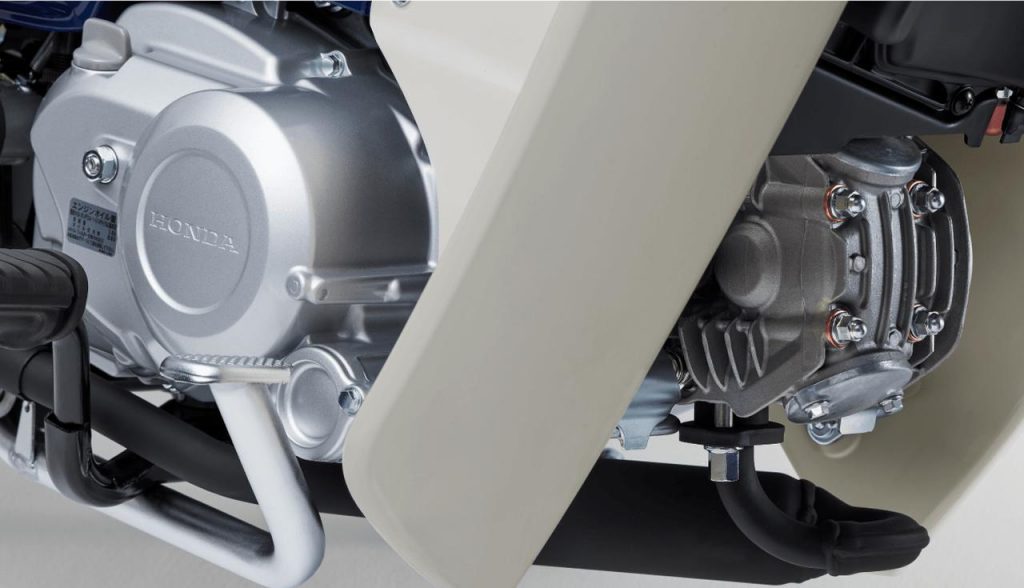 In this new 2022 model year guise, the Super Cub 110 Pro has received a host of upgrades and changes to beef up its utilitarian capabilities. For starters, the 110cc single-cylinder has been revised with a longer stroke to grant greater torque from down low. There's also a new exhaust pipe that meets the newest emission regulations in Japan.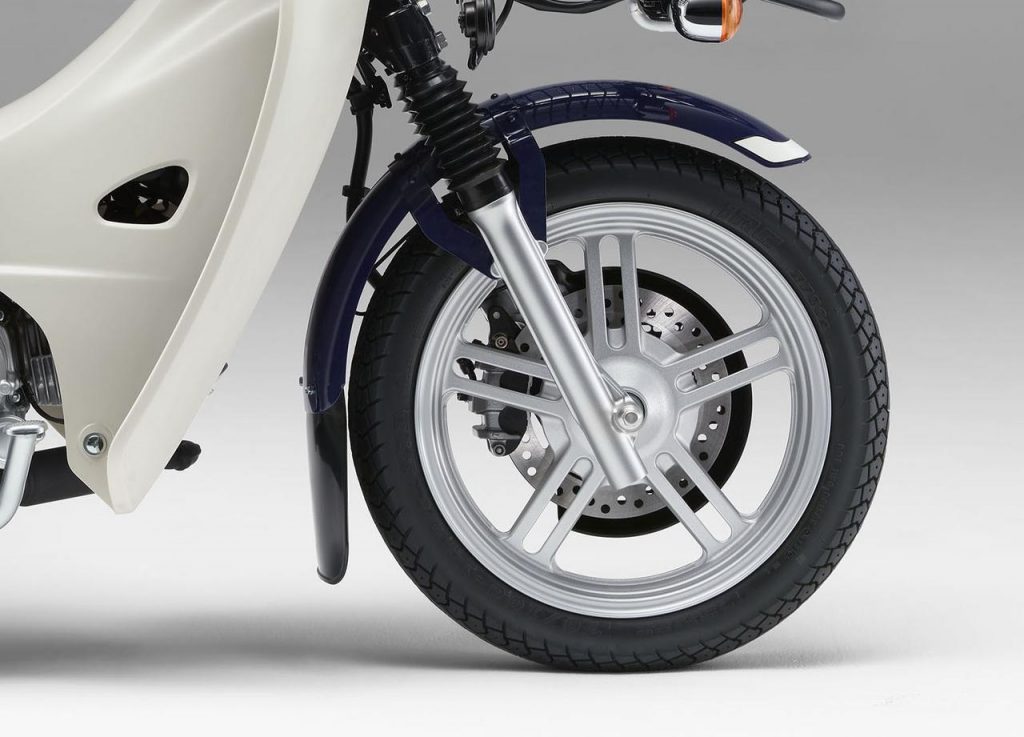 Elsewhere, the Super Cub 110 Pro now boats both a front disc brake and ABS setup, and the former includes a cover that helps protect the disc from the elements whilst also keeping in line with its retro and rugged looks. As for the wheels and tyres, the Super Cub 110 rolls on 14-inch cast alloy types wrapped in tubeless tyres too.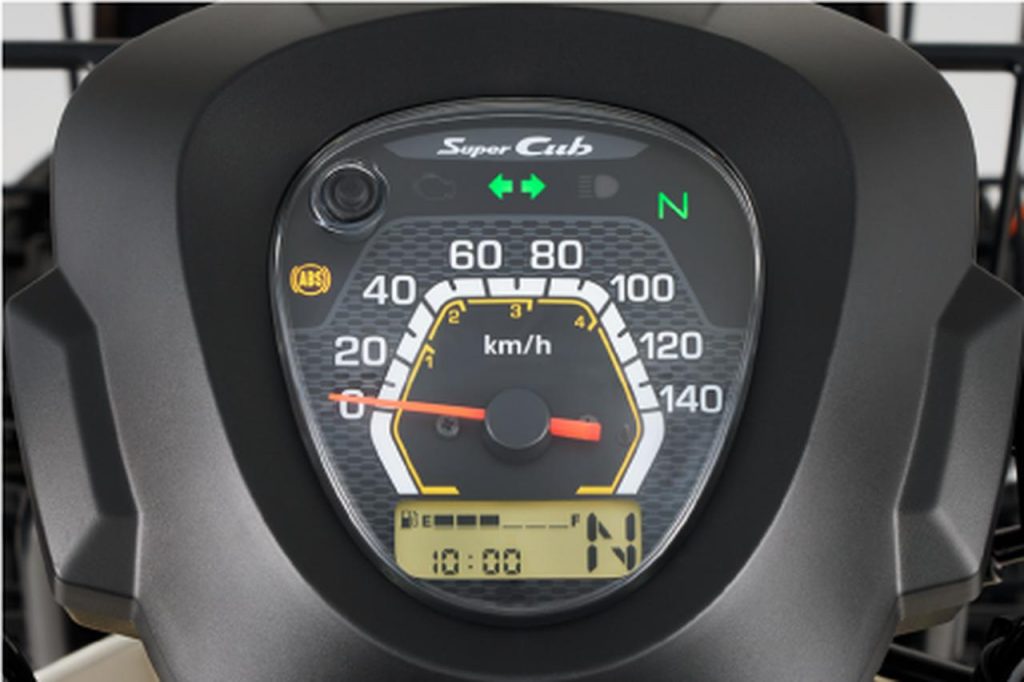 Also updated is the dash display, specifically the LCD screen feature as it now gets a gear position indicator, clock, plus average fuel consumption and range readouts. Apart from all this, little else has changed with this plucky workhorse of a moped, especially its strict single-seat layout. It will also come solely in two-tone white and 'Seychelles Night Blue' colour scheme as pictured.
In Japan, the 2022 Honda Super Cub 110 Pro is priced at JPY346,500, or approximately RM11,510.51. As for availability outside Japan, Honda has yet to confirm this for now.