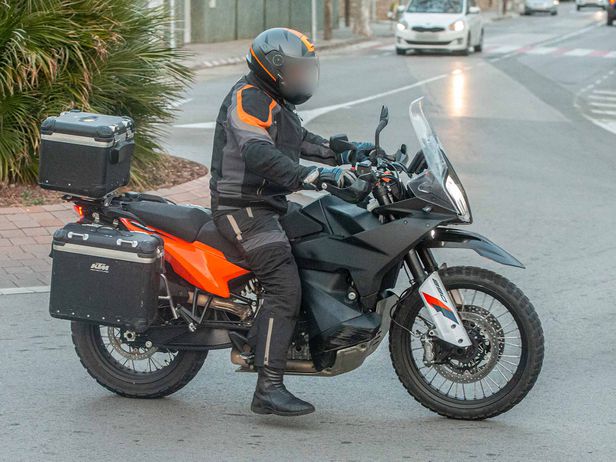 KTM will soon unveil its third generation of the parallel-twin Adventure model soon after the redesign KTM 890 Adventure recently spotted testing.
First came out as the 790 Adventure in 2019, KTM later spawned the higher-spec 790 Adventure R the following year.
The Austrian firm later replaced the 790 with the up-engined 890 Adventure and 890 Adventure R in 2021, maintaining the same original styling.
However, the 890 Adventure will finally get the design update it deserved for 2023, as confirmed by the latest spy shot photos.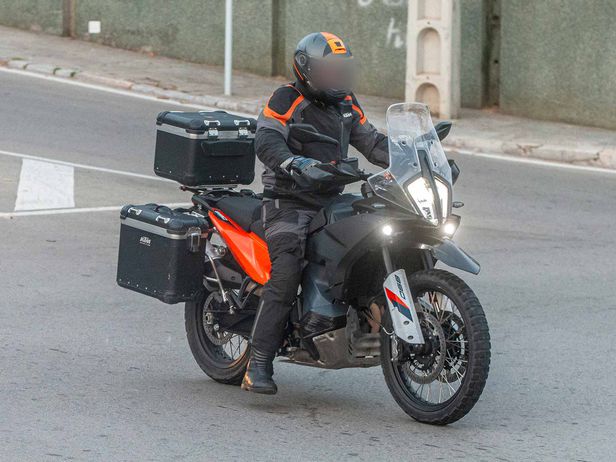 The photos have also confirmed that KTM is adding a road-biased version that will sit alongside the standard 890 Adventure and 890 Adventure R.
While the styling looks similar, the new model has side panels that connect the nose to the distinctive fuel tank with two side-mounted tank sections that go all the way down on the flanks.
On the new 890 Adventure, the bash plate looks more significant with a combination of plastic and alloy that extends around the front to protect the exhaust, while the R variant gets an all aluminium bash plate.
KTM retains the same headlamp design on the 2023 model but with a redesigned windshield that extends to the side and upward.
We assume that the road-biased 890 Adventure will feature a lower windscreen than the standard R model.
The base model also retains the 21-inch front and 18-inch rear wheel but gains the same high-mounted fender that was previously reserved for the R variant.
According to reports, the road-biased 890 Adventure allows the standard model to gain a more off-road look, previously available only on the R model.
The new variant will also get the same WP Apex suspension treatment as the base model, while the R model has a higher-spec WP Xplor kit.
Nonetheless, all three ranges will continue to use the same LC8 890cc parallel-twin engine instead of the widely rumoured 990cc.
The new engine will likely appear first on a newly designed 990 Duke that is already caught doing some testing in Europe.
(Source: CycleWorld)