Red Bull KTM Tech 3 boss Herve Poncharal admitted that he was "very angry" at Hafizh Syahrin.

The outspoken Frenchman shared his thoughts during the Argentina MotoGP.

Hafizh Syahrin's target is to go better than his new teammate Miguel Oliveira this year.
Oh dear, this doesn't sound good at all. Red Bull KTM Tech 3 boss Herve Poncharal admitted that he was "very angry" at Hafizh Syahrin.
The outspoken Frenchman spilled his guts when interviewed by MotoGP trackside announcer Simon Crafar during the weekend's Argentina MotoGP.
"Hafizh, this is something very strange, but we've been through that before," said Poncharal, alluding to his previous "motivational" talk with the rider at Misano last year.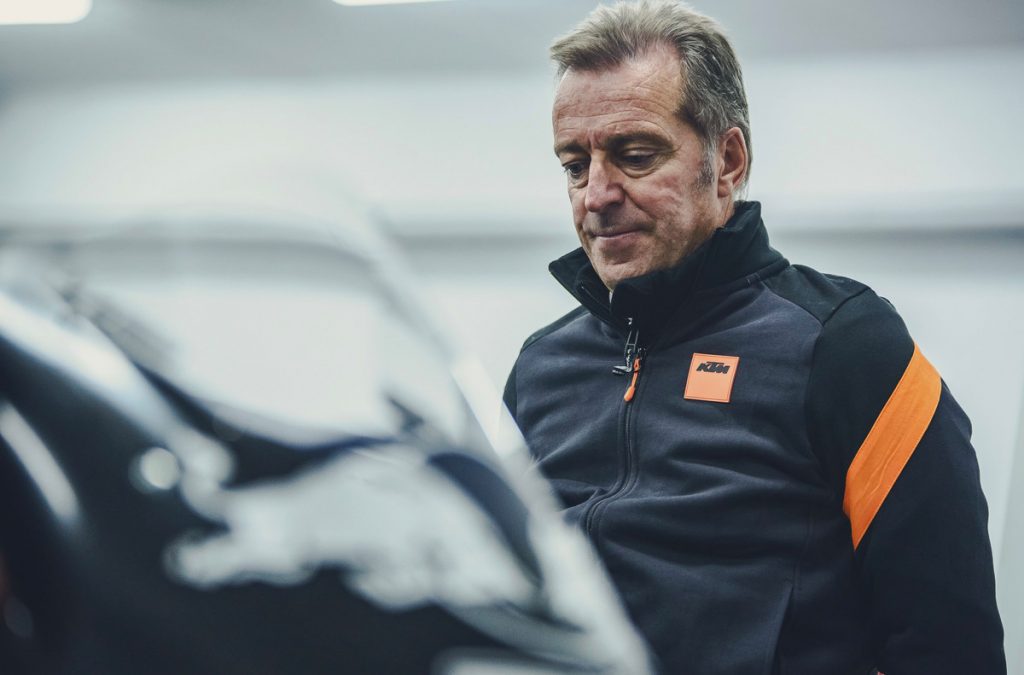 "He finished ninth last year for his second race in MotoGP, we know the guy has potential."
"And yesterday FP1 was a disaster. He was looking almost like you (Simon Crafar) or me riding the bike around the track. I was really angry."
"But after three laps in FP2, he improved by a full two seconds, which is a lot. Changed nothing on the bike, but clearly there is something is his head. At the moment he doesn't dare to push, for reasons I can't explain, he can't explain."
However, Poncharal gave assurance that the KTM Tech 3 team is fully behind Hafizh in his quest.
Hafizh Syahrin's Thoughts
Motosport.com asked Hafizh for his opinion regarding Poncharal's strong words. "Yesterday morning was (a) similar feeling like Qatar and also in the test. I didn't find any good grip with the bike."
"And after that we make a small change (which Poncharal said they didn't change anything on the bike), and really surprised for me, and I feel a different bike, and we improve."
Hafizh admits that that he's still adapting to the bike. "Now I start to understand this bike more or less 90 percent. I just need a little bit more laps."
Our Take
Before you jump on Poncharal, consider this: MotoGP is business. It's not some fancy hobby of the rich who employ riders to blast around tracks worldwide. MotoGP is not horse racing and the riders are not horse jockeys.
Now, sponsors have the very right of seeing their logos on the bikes they sponsored and it's not exactly cheap in MotoGP. These sponsors may say, "We use the top level of motorsports i.e. MotoGP to develop our technologies," but it's about brand visibility. Sponsors want to be associated with winners. Would you sponsor a fly-by-night team? You wouldn't.
Unfortunately, only the front runners and crashers who get the most visibility during a race weekend. The cameras will focus on the front runners 99% of the time; the footage beamed into millions of homes around the world.
In other words, teams and riders at the back of the field are "invisible," unless they crash. Even then, the front runners who crashed receive more air time. Sponsors will have a hard time justifying the costs to their stakeholders and start pressuring the manufacturer. The manufacturer then pushes the team boss, and the team boss goes down to the pits and start kicking butts.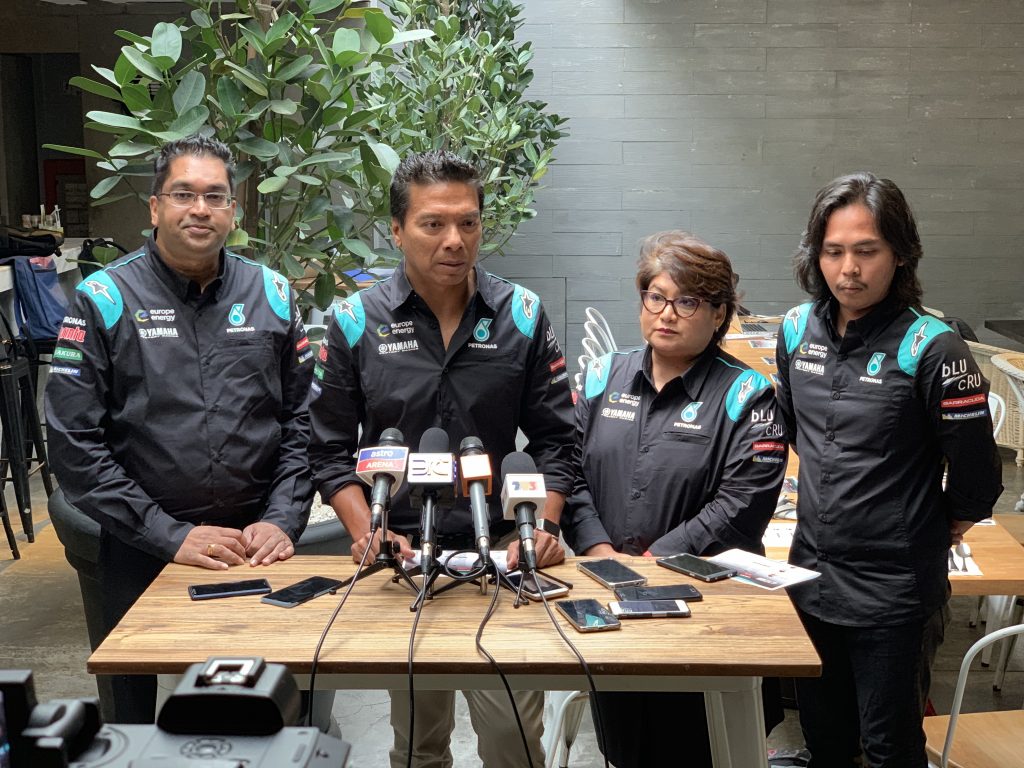 Sepang International Circuit CEO and Petronas Yamaha Sepang Racing Team principal, Dato' Ahmad Razlan Ahmad Razali was asked about Hafizh Syahrin's performance during a recent interview. He said that he had a talk with Hafizh at Qatar. "I gave him a stern advice: Do not look at the Petronas Yamaha Sepang Racing Team as a backup, since we've signed Morbidelli and Quartararo for two years," said Dato' Razlan.
He also added that getting into MotoGP could be relatively easy, but staying in MotoGP is entirely a different matter. "Tech 3's target for Hafizh in 2019 was to go faster than his new teammate Miguel Oliveira."
"I also told him to stop comparing the KTM with the Yamaha he rode last year."
As with Poncharal, SIC supports Hafizh's venture. "We've gone the whole length of trying to help Hafizh, including signing on a sport psychologist for him.
BikesRepublic.com hopes Hafizh Syahrin will rise to the challenge quickly. We understand that being a MotoGP rider isn't easy but it's a world based on results.
*NOTE:
Many top riders also suffered with grip at the Termas Rio Hondo circuit in Argentina. Apart from MotoGP, the circuit is hardly used throughout each year. Consequently, the surface lacks grip. Maverick Vinalez qualified second but lost 1.5 seconds per lap to winner Marc Marquez. Alex Rins could qualify no better than 16thon his Suzuki and had to be satisfied with finishing 5th. Johann Zarco on the factory KTM also suffered, finishing in 15th, one place ahead of Hafizh Syahrin. Andrea Dovizioso said he was disappointed in finishing 3rdafter nursing his worn tyres home.