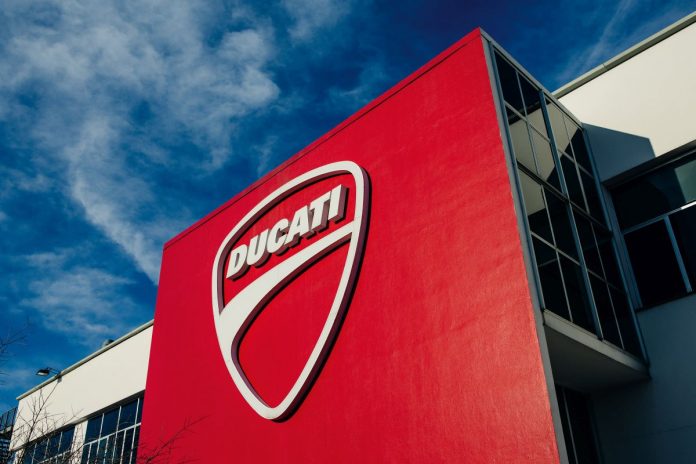 Ducati ends Q1 2022 on a high after charting record-breaking deliveries of 13,450 units, Multistrada V4 leads the charge here.
Ducati charts record-breaking Q1 2022 global sales figures with 13,450 units delivered.

Multistrada V4 leads the charge with 2,564 units delivered between January – March.

Notable sales growths also noted in both the UK and France – 46% and 28% respectively.

Growth expected to continue with introduction of Streetfighter V2 and Desert X.
Italian motorcycling powerhouse Ducati concluded Q1 2022 on a record-breaking note. In its recent company business statement, the Bologna-based marque revealed that it delivered a total of 13,450 units in said quarter (January – March), marking a 5% rise from the same period in 2021.
Leading the charge for Ducati here is its new flagship dual-sport offering the Multistrada V4 with a total of 2,564 units delivered in Q1. Second that is the brand's signature and staple Monster naked bike offering, which saw 1,868 units delivered.
Contributing a sizeable portion to this figure too is the Scrambler sub-brand. More specifically, it's the Scrambler Icon variant and it's delivery figure from this quarter – 1,557 units in total.
As for specific market performances, Ducati's home market of Italy still stands as its largest, whereby a total of 2,544 units were delivered during Q1 2022 – marking an 8% Year-on-Year increase in the process.
Abroad, Ducati marked a sharp 46% improvement (Year-on-Year) from the UK market where it delivered a total of 860 units between January to March. Figures across the channel in France are too shabby either, with 1,153 units delivered to mark a 28% Year-on-Year rise too.
Looking ahead, Ducati expects this growth to continue throughout the year, likely fuelled by the introduction of new models such as the Streetfighter V2 and Desert X.