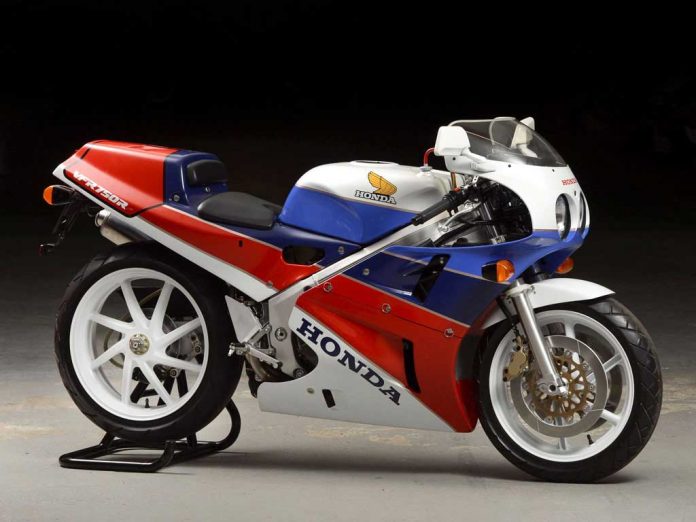 Racing paint schemes highlight the manufacture's brand and sponsors.

Factories then build race replica motorcycles to "commemorate" the racing.

Here are a few great looking race replica bikes that we've singled out.
Are they a way for manufacturers to charge more or are they artifacts resulting from reminiscence of old time fans? There are many race replicas resplendent in similar or even sometimes identical paint schemes and decals, but there are only a few that looked truly good, and we've picked out the best. Did we miss any? You be the judge.
1. Any Yamaha with Speed Blocks
The yellow and black "Speed Blocks" are so anonymous with Yamaha that you could remove all the brand's stickers and emblems and people still would not mistake one as any other brand. It started in 1972 as a racing branding exercise and it was on "King" Kenny Roberts' exploits that made it one of the most – if the most – enduring paint schemes. (Roberts was the AMA Grand National Champion in 1973 and 1974, and Motorcycle Grand Prix World Champion from 1978 to 1980).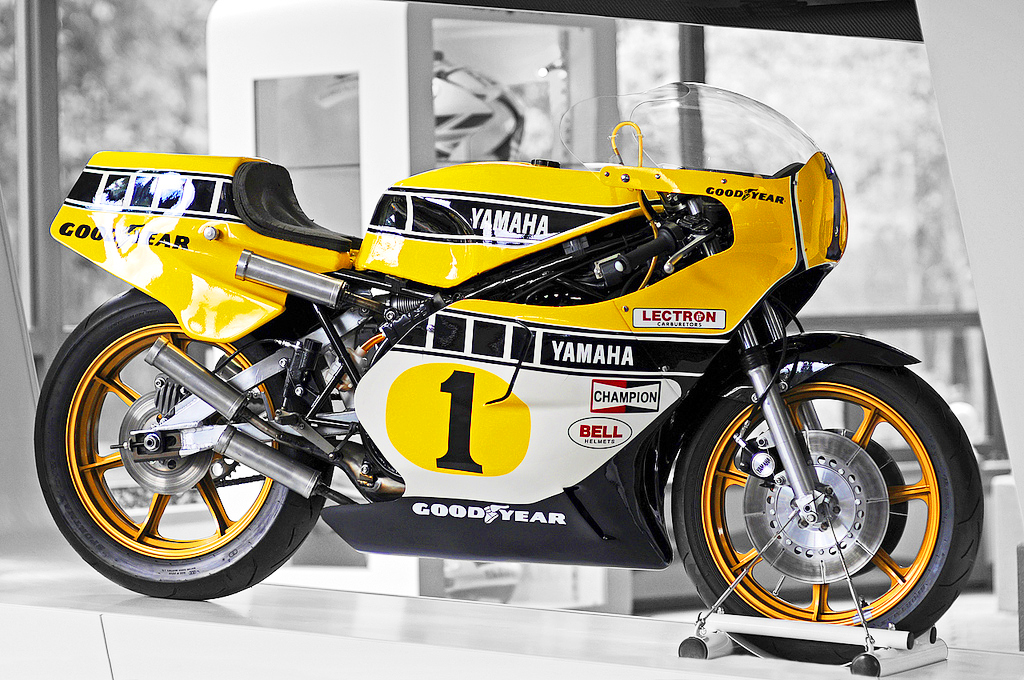 Yamaha "issued" the Speed Block design on the RD400 in 1977, and certain special models later on, but the design is so popular that Yamaha owners, regardless of type of bike, would regularly makeover their bikes in that scheme.
2. MV Agusta F3 657 RC and F3 800 RC
MV Agusta had a good run in the World Supersport Championship (WSSP)  in 2016 on the three-cylinder F3 and decided to market the F3 657 RC and F3 800 RC (RC for Reparto Corse loosely meaning racing department in Italian) race replica models.
But it was the revised for 2018 graphics that were the real beauty. Every strip was designed to either highlight or complement the F3's svelte yet aggressive lines and wedges. The Tricolore scheme was tastefully done with enough restraint that one could not mistake the bike for its Italian heritage yet not ashamed as being "overly Italian."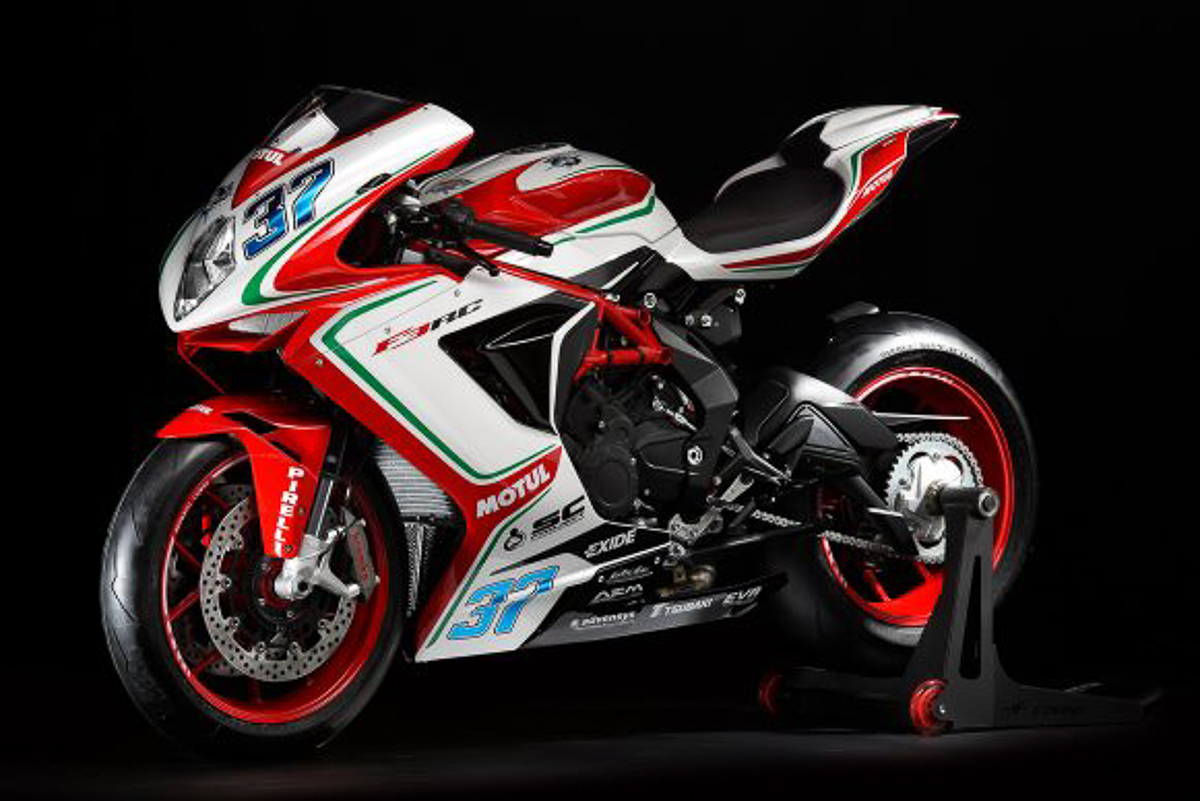 3. Ducati 900 MHR (Mike Hailwood Replica)
If you looked at a colour wheel, red and green are complimentary colours. Well, they are the primary colours of Christmas, after all. However, they somehow do not seem to agree in automotive applications. Except if you are of Italian origin. We are not talking about the classic Italian flag's Tricolore scheme with a little bit of the three colours throughout here, we are pointing to the huge panels of red and green motif.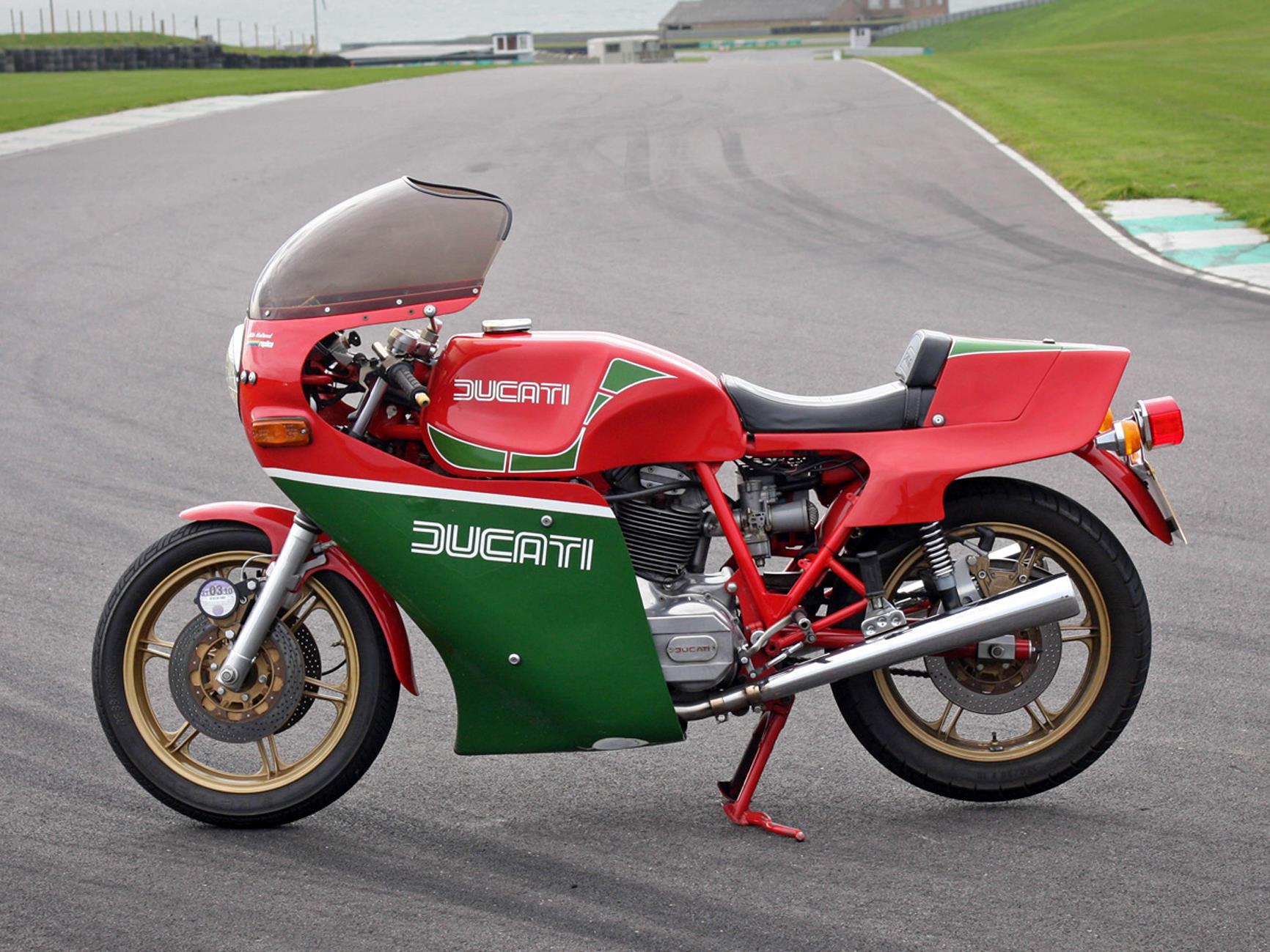 But it worked great on the 1979 Ducati 900 Mike Hailwood Replica (MHR), which Ducati created after Mike the Bike's emphatic win at the Isle of Man TT. It sure did not look like a something Santa would ride does it? Try the same scheme on a Panigale and see what happens.
4. Honda RC30
The 1987 Honda VFR750R – better known as the RC30 –  was produced by the Honda Racing Corporation (HRC) as a homologation model for superbike racing. Hence, the 750cc V-4 bike was a rolling technological wonder, echoing Honda's desire to conquer the championship. It was consequently a damn expensive motorcycle when it was launched. Fred Merkel rode it to the inaugural World Superbike Championship in 1989.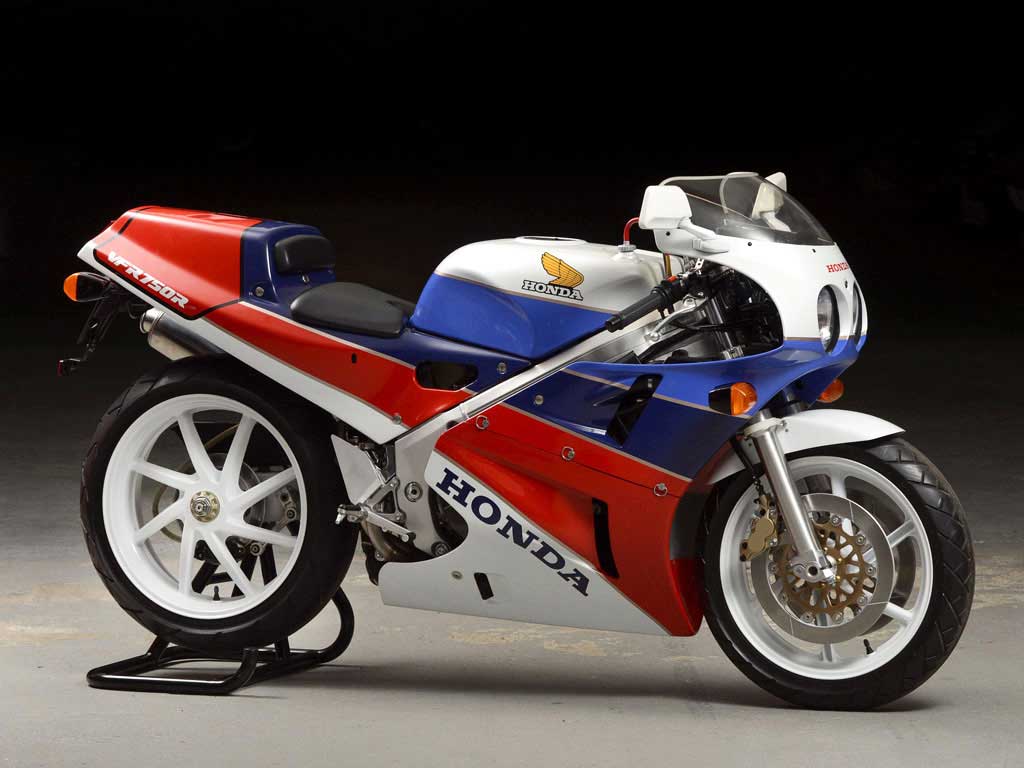 But as much as the bike was fast and laden with cutting edge technology, it was how Honda painted the bike that made it so achingly beautiful. The combination of large swaths of white, blue, red then white again with those snowy white wheels became legendary. The bike still looks fresh at after 31 years. Only 3000 were ever built.
Let's not mention the Castrol livery though.
5. Rothmans Honda
Smoking is a nasty habit. Okay, we've got that out of the way.
The heydays of Honda's racing dominance were on bikes painted in Rothmans colours. So many bikes and champions came from the era when tobacco money bankrolled racing, such as Freddie Spencer, Wayne Gardner, Eddie Lawson, Mick Doohan on Honda machinery in the 500 GP. But it wasn't only motorcycle racing, as Rothmans covered many over racing championships too including the Porsches in Le Mans and Paris-Dakar Rally.
The sponsorship theme was channeled down to race replica road bikes as well, including that famous NSR250R SP in the Hong Kong movie Full Throttle starring Andy Lau.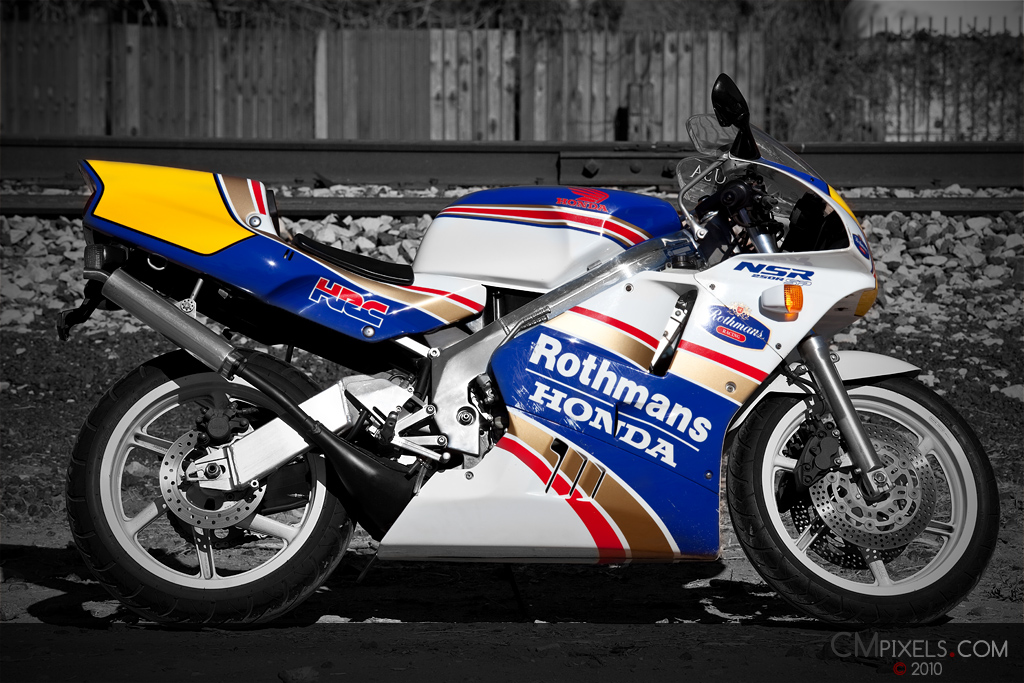 6. Lucky Strike RGV250
More of tobacco advertising but those were the best-looking bikes by far. Or is it this writer's age?
Lucky had started their foray into 500cc World GP by sponsoring the Yamaha factory team in which Wayne Rainey and Kevin McGee were riders. Rainey won the 1990 championship.
But the even more famous was when Lucky Strike sponsored the Suzuki team, and the rider was none other than Rainey's fiercest rival, the lanky Texan Kevin Schwantz. Although Rainey was the most successful rider in their contest by being crowned champion three years in a row, Schwantz was the wild one, providing the best entertainment to millions of spectators the world over and made a lasting impression on a future multiple world champion, Valentino Rossi.
The Lucky Strike colours stuck with Schwantz throughout his career, through his 1993 championship-winning year and his retirement in 1994.
Suzuki had stopped producing the gob-smacked powerful RG500 many years earlier and the closest two-stroke was the RGV250 Gamma. So, the Hamamatsu based manufacturer did the right thing by lucky-striking the bike from 1992. Just as the Speed Blocks were invariably tied to Yamaha, so was the Lucky Strike paint scheme to Suzuki, so much so that so many Suzukis bore those two words in a golden-brown circle. Needless to say that many RGV250s were painted by owners to mimic Schwantz's bike.
7. Kawasaki Z1000R ELR
Aw, nevermind the Kawasaki Z900RS. Yes, yes it's the soul successor to the legendary 1972 Z and a wonderful bike, but the most beautiful race replica Kawasaki has to be the 1982 KZ1000R.
The story started in 1981 with many unsold KZ1000J (a beefed-up Z1). But Eddie Lawson had just won the AMA Superbike Championship and Mike Vaughn, Kawasaki's Marketing Director in America suggested to Kawasaki to build an Eddie Lawson race replica. Kawasaki agreed and they built the KZ1000R from the KZ1000J as the base model with parts added from the GPz1100.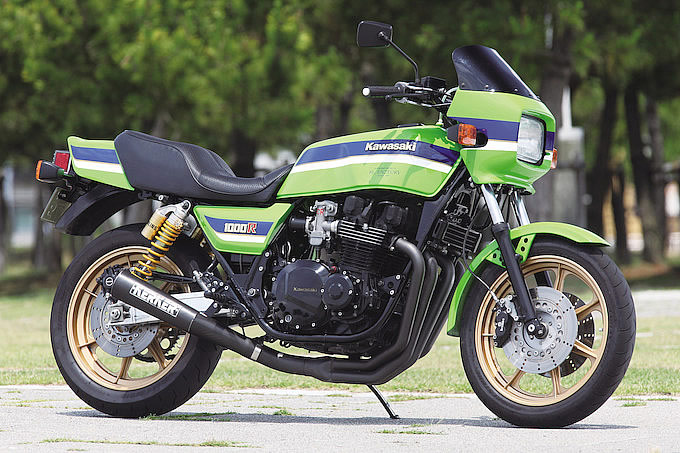 But long story short, the KZ1000R ELR (for Eddie Lawson Replica) looks just so right in air-cooled superbike glory, topped off with Kawasaki's signature lime-green paint with white and blue stripes; along with the dished seat and black 4-into-1 Kerker megaphone. And it's this theme that Kawasaki carried over the new Z900RS Café Racer.
8. BMW R90S
BMW had a problem in the early 1970s. The buying public painted the image of BMW motorcycles as being staid (a gentle word compared to boring), belonging to those with a predilection for "cigars and slippers."
BMW turned to Hans Muth to design a sportbike. (Hans Muth would go on to create the Suzuki Katana in 1979, the bike made production in 1981.)
The result was the R90S in 1973.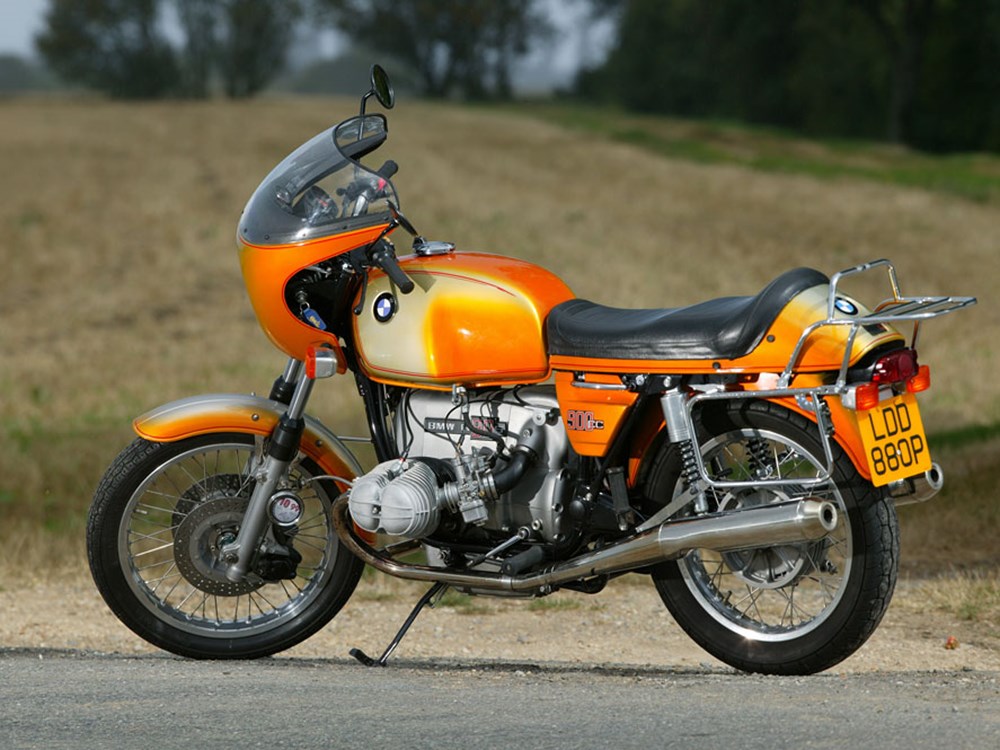 BMW then took it up a step further by entering the bike in the inaugural AMA Superbike race at the Daytona International Speedway in 1976 where Steve McLaughlin won, followed by Reg Pridmore. Pridmore followed up by capturing the 1976 AMA Superbike Championship. BMW took to producing the R90S in the Daytona Orange paint scheme to commemorate the win.
By the way, a total of 17,455 R90S were sold between 1973 to 1976. Indeed, the R90S served as the inspiration to then BMW's design chief Ola Stenedard and Roland Sands who came up with the Concept 90, which led to the BMW R nineT in 2013. But the real successor was of course the 2017 R nineT Racer.
9. Barry Sheene Suzuki
Barry Sheene was Britain's last Grand Prix champion up to Danny Kent in 2015. "Bazza" as he's popularly known in England captured the 1976 and 1977 World Motorcycle Grand Prix titles onboard the Suzuki RG500.
Some of his exploits thrust him into the stuff of legends, such as the 280 km/h crash about the Suzuki XR11 at Daytona in 1975. He broke a femur, collarbone, arm, fractured several vertebrae and skinned his back. He came back to racing just seven weeks later and won his first ever GP race in nine weeks after the crash.
But it was the RG500 "XR14" and "XR22" which were as legendary as the man who rode it that's high in race fans' hearts. There were two base colours, red and white, outlines by yellow and black stripes. Suzuki never officially produced race replicas with those colour schemes for one reason or another but just as legends die hard, so do these colour schemes, as owners made their own Barry Sheene replica paintjobs.
10. Ducati 888 SP5
Although the Ducati 888 was not the first Ducati to break the Japanese manufacturers' stranglehold in superbike racing, it was the last Ducati "squarish" (and loud!) superbike before they all went pointy with the introduction of the Ducati 916. While other racing motorcycles sometimes look garish with all the splashy graphics, the 888 SP5 race replica made do with large slab-sided fairings in blood red and a white number plate painted on its tailsection. The black carbon front fender offset all that red paint and that was it.
Who says simplicity is not beauty?