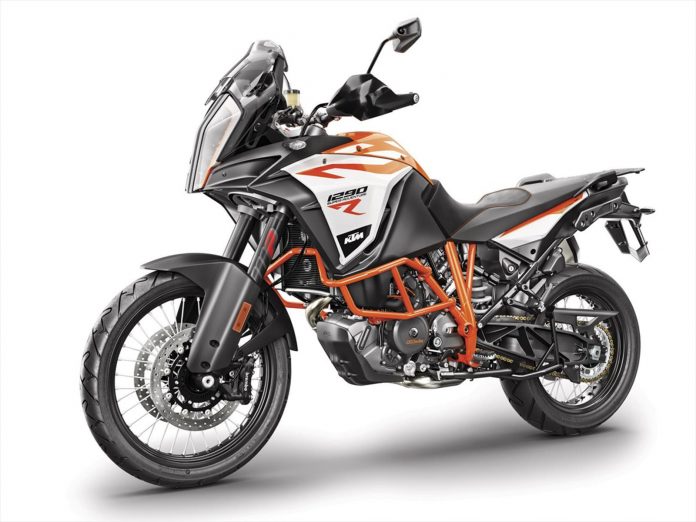 A prototype KTM 1290 Super Adventure was spied undergoing road tests.

It appears to carry the fuel low and forward like the 790 Adventure.

Carrying the fuel low and forward results in lower centre of gravity.
A prototype KTM 1290 Super Adventure was spied undergoing road tests over the weekend. According to Australian Motorcycle News, the mule was being tested alongside the new BMW R 1250 GS.
(Please click on this link to view the photos.)
The first we spotted in the pictures were the large bulges down below, ahead of the rider's shins. They indicated the Austrian manufacturer's recent initiative in moving the bulk of the bike's fuel to a more forward and low position. The idea was first implemented in the 790 Adventure and 790 Adventure R that we tested in Morocco, recently.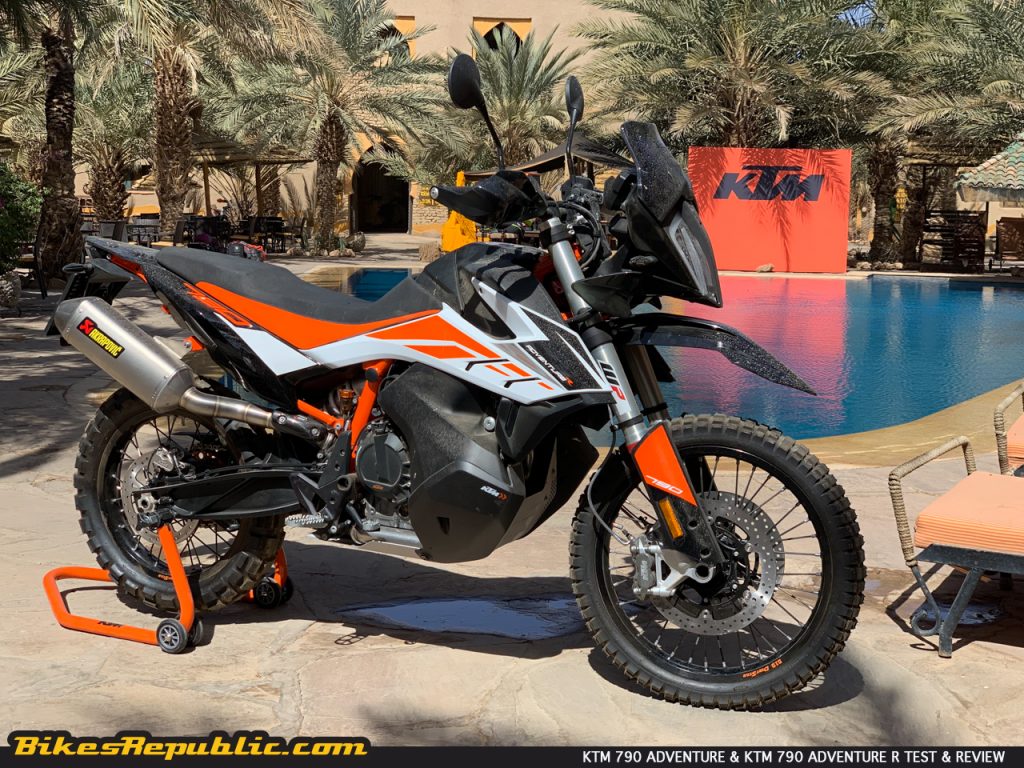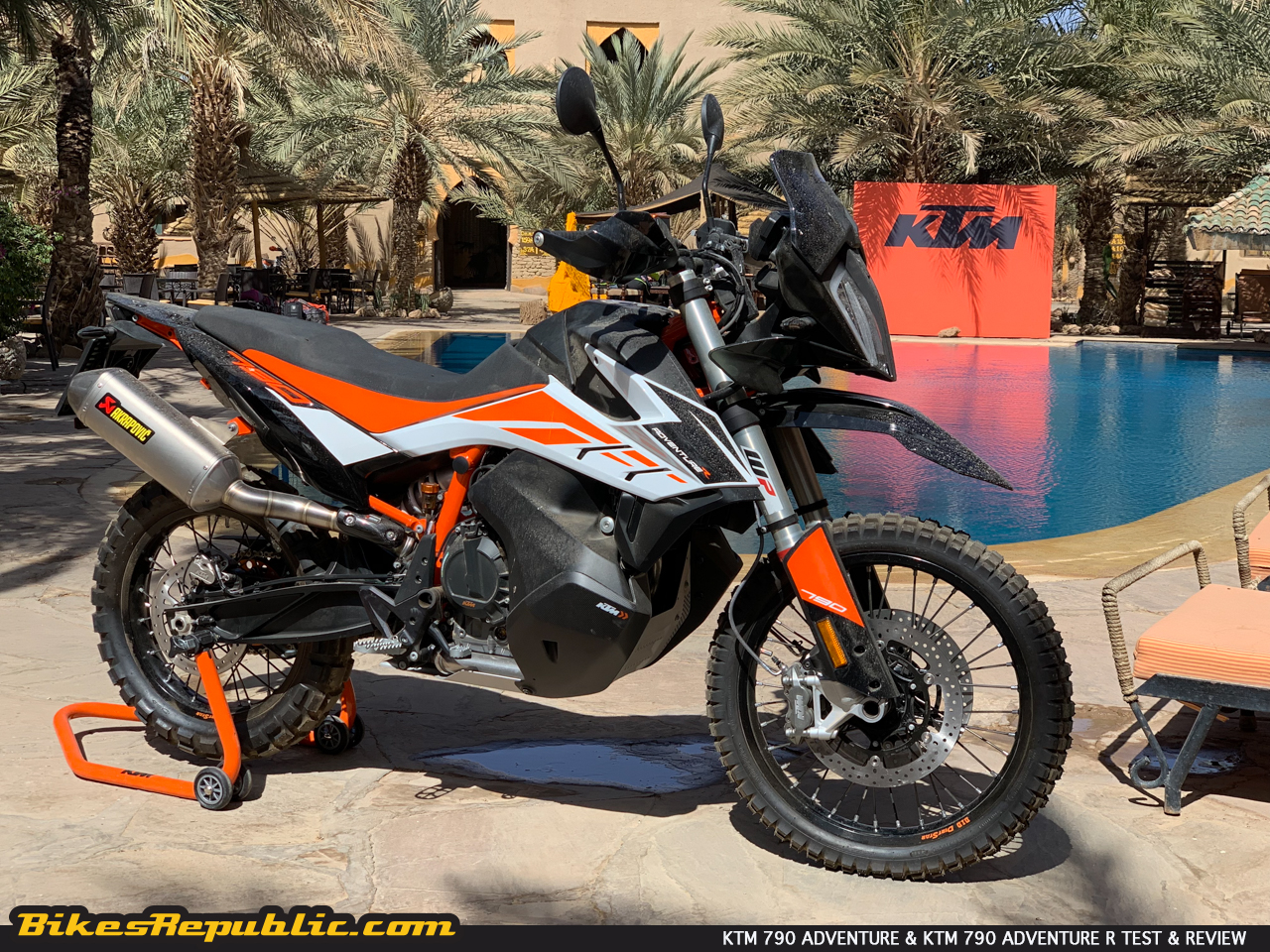 Moving the mass forward and low gives the bike a lower centre of gravity, consequently promoting stability and easy handling. It's perhaps one of the most important revisions to the 1290 Super Adventure because of its tall height due to the 75o V-Twin engine.
Additionally, the radiators are split into two units, with the front cylinder head poking through. That could mean that KTM has shortened the fuel tank on top hence the frame, since the fuel's moved to another location. Doing this allows the rider to move his weight further in front for an easier reach to the handlebars, but more importantly, better balance when standing up when riding off-road. Again, this design concept made was applied to the 790 Adventure.
Also apparent were the sidepanels enclosing the subframe beneath the rider. KTM used to leave this section exposed but has again taken the cue from the 790 Adventure to cover them up. Doing so adds storage space inside those panels. The 790 Adventure's tool kit is carried in the left side.
Although unspecified and unseen in the photos, the new 1301cc LC8 engine will probably boast a power boost, too.