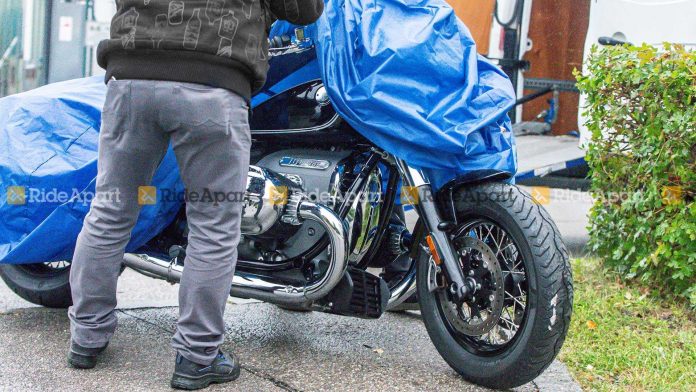 The production ready BMW R18 was spotted.

It will bring BMW back into the cruiser market.

The engine is an 1800cc Boxer.
After teasing with custom builds and concepts, the production ready BMW R18 was spotted recently.
Eagle-eyed spotters saw the bike being loaded onto a truck under a blue tarp. When parts of the cover blew open, it revealed a BMW cruiser. And voila! It's the new BMW R18.
This particular version is equipped with saddlebags and a wide front tyre, making it a bagger. It is rumoured that there will be three versions to the R18 i.e. a bagger, cruiser and tourer. All three will most probably be officially unveiled at EICMA beginning 4th November.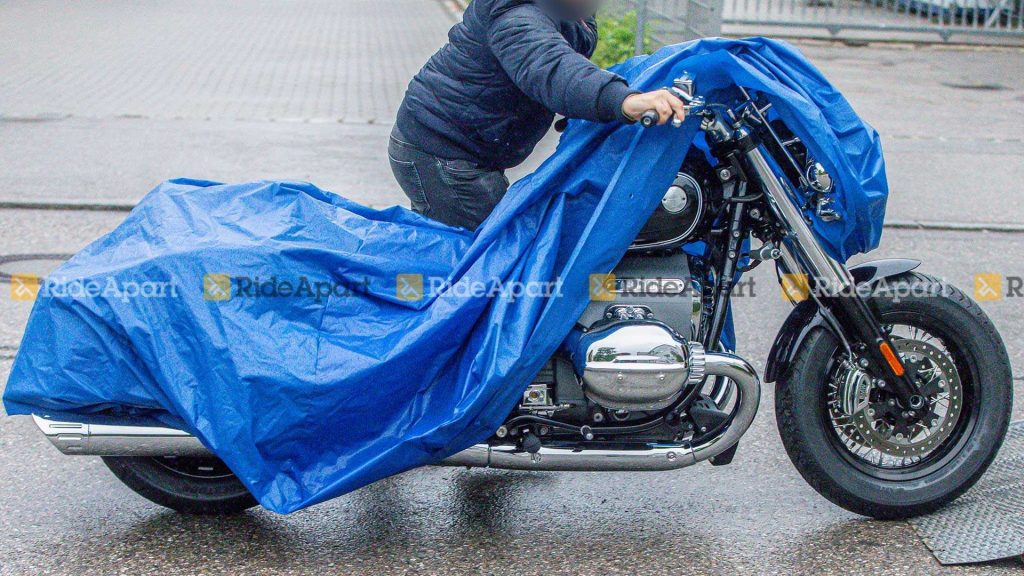 The bike in the picture looks pretty much like a production version rather than still at the concept stage. The exhaust pipes, brakes, wheels are the dead giveaway. But check out the shape of the double cradle frame's downtubes. The fuel tank is also reminiscent of the classic/vintage BMWs.
But as classic as it looks, that engine is a huge 1800cc Boxer – the biggest Boxer BMW will make. The concept showed carburettors but the production model ought to use direct fuel injection.
BMW has been missing from the cruiser market for a couple of decades now since the last R 1200 C in 1997. Yes, the bike in the James Bond movie "Tomorrow Never Dies."
Source: Ride Apart