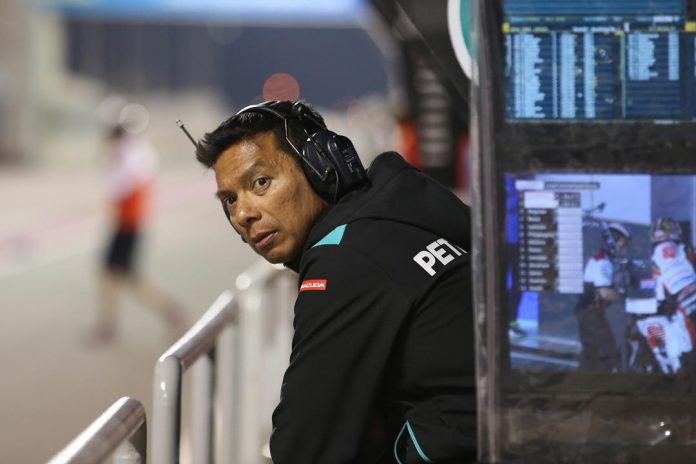 PETRONAS Yamaha SRT Principal Dato' Razlan Razali said that many thought Fabio Quartararo was the wrong choice before the start of the season.

Fabio is currently returning unexpectedly great results to the team.

The PETRONAS Yamaha SRT outfits will be the home team in the Malaysian MotoGP round.
Things definitely looked different when the Sepang International Circuit (SIC) CEO and PETRONAS Yamaha SRT Principal, Dato' Razlan Razali announced plans for Malaysian MotoGP, Moto2 and Moto3 teams last year.
Now the MotoGP team is performing not just beyond expectations, but no one would've dared to even give a thought about where the PETRONAS Sepang Racing Team is now. The scene was telling during the Yamaha Motorsport Launch at SIC just after the winter tests and prior to the season opener in Qatar.
While every journalist fielded questions to the factory Monster Energy Yamaha MotoGP squad (mostly to Valentino Rossi, actually), Dato' Razlan and his two riders Franco Morbidelli and Fabio Quartararo put up their best smiles while sitting quietly in between the factory and PATA Yamaha WorldSBK teams.
Because journalists know that the answers would've been, "We do not expect great results from the year ahead. We hope to finish every race and learn along the way." Or anything to that effect.
Oh, how things have changed. Now every hack wants an interview with Dato' Razlan and co.
The driving force is of course the super rookie Fabio Quartararo's exploits. He's been a consistent frontrunner and not afraid to mix it up with the Big Boys.
"When we announced him as our second rider, a lot of people told us we made the wrong choice – but now everyone agrees we made the right decision!" Dato' Razlan said in an interview.
"There's no way we expected to be in this fantastic position after only twelve rounds of the 2019 season. We were hoping for Franky to deliver top six performances and for Fabio to target rookie of the year. We didn't expect both of them to do what they're doing and we're extremely happy and satisfied with them. To be able to deliver such strong performances for our title sponsor is key, and we've achieved even more than what was desired based on the targets we set at the start of the year," he continued.
Dato' Razlan is quick to credit the team, saying that the riders wouldn't have performed so well without support. The team has since grown to 48-strong and enjoys good ambience and chemistry. But he is also quick to acknowledge that the team is young and nothing is 100%. Still, there's no reason for him to feel proud.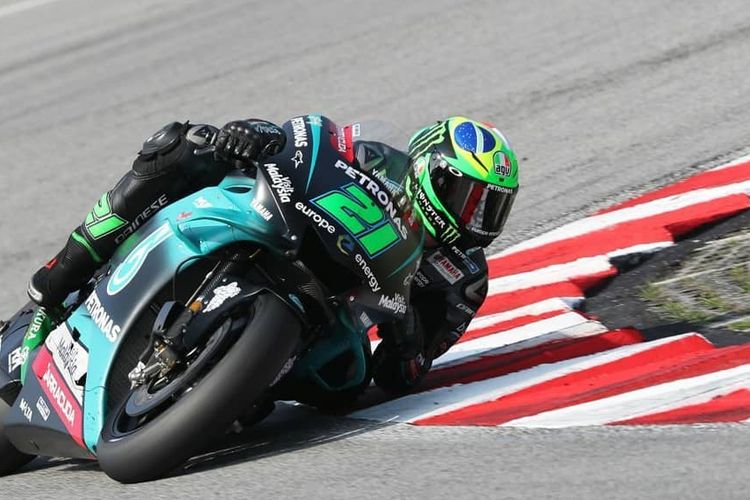 "I also couldn't be more proud as a Malaysian to finally have our own Malaysian MotoGP team. We can tell fans and media from across the globe that we're Malaysian and we can act as our country's ambassadors. We're proud of that role and I'm honoured to be able to represent the country in the paddock."
Speaking of the Malaysian MotoGP round, he added that, "The Malaysian Grand Prix is our home race, it'll be the first time our MotoGP team will compete at Sepang, and we expect the riders to do well in MotoGP and Moto3, and if Pawi can come back in Moto2, then he can do well too!
"We're already anticipating a bumper crowd with 200,000 spectators over three days, and 115,000 on race day. It'll be a huge event for us, and we can't wait."
Dato' Razlan concluded the interview by iterating that both Quartararo and Morbidelli will continue with the team in 2020.