Filed patents confirm a new Benelli 1,301cc V-Twin is being developed, shares similarities with KTM's LC8 v-twin.
Qianjiang Group recently filed patents revealing designs of a new 1,301cc V-twin.

Said engine shares a lot of similarities with the KTM LC8 as found in the Super Duke R.

If produced, this engine will likely go on to power a future Benelli model.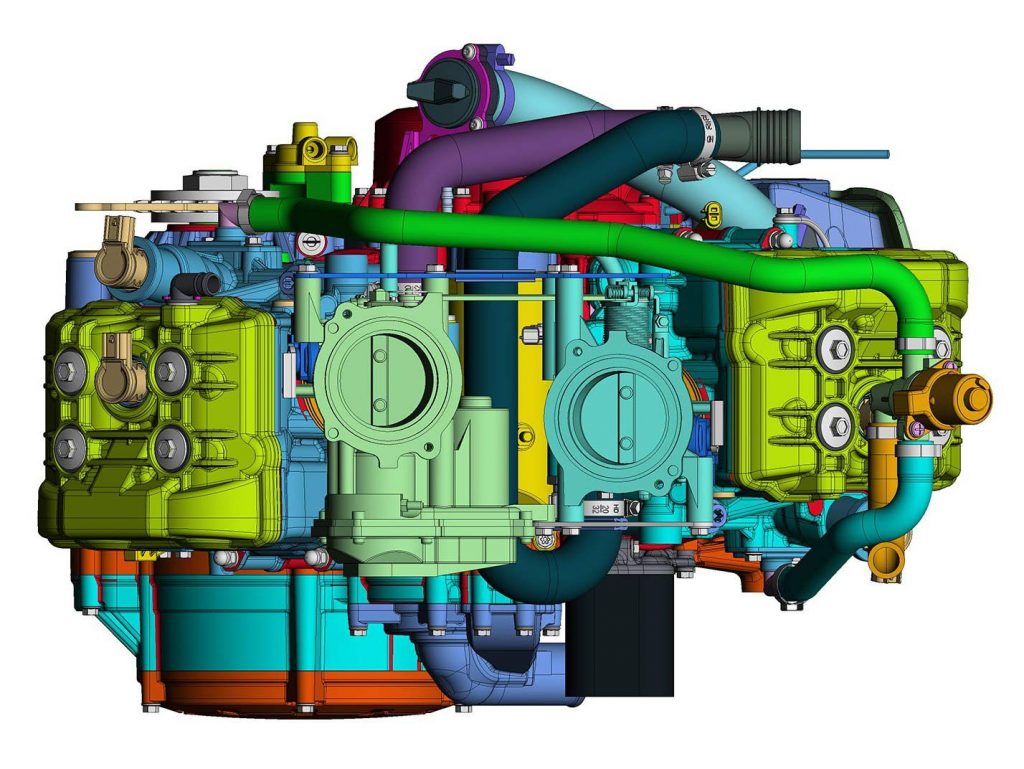 Qianjiang Group, the Geely-owned parent company of the Benelli brand, recently filed patents for a new liquid-cooled 1,301cc V-twin engine, reportedly destined to power Benelli's next generation model line.
The patent shows Qianjiang's design to be very similar to the KTM LC8 V-twin as found in the 1290 Super Duke R supernaked – both have 75-degree vee angles and similar displacement figures. Tell-tale signs of its proposed use in a performance model include dual camshafts and quad-valves per cylinder setup.
Furthermore, the mill's purported codename of 'QJ2V108MYL' does indicate a few more things like the first two letters stating the manufacturer (Qianjiang), '2V' to denote cylinder count and layout, whereas '108' refers to the mill's 108mm bore size.
The strong resemblance both engines have might lead to assumptions that Qianjiang may have 'copied' KTM's design, but the Chinese giant's recent partnerships with several Western brands like Harley-Davidson and MV Agusta likely suggest it's already in talk for an agreement with KTM.
Furthermore, Qianjiang also has an existing KTM connection through its efforts at campaigning KTM-made machinery in this year's Moto3 World Championship under the QJmotor brand with the Avintia team.
Beyond that, Austrian brand KTM has several of its engines manufactured in China already thanks to an agreement it signed with CFMoto, which produces the "790″ and "890″ series of parallel-twin engines for the KTM brand itself.
Certainly, if Qianjiang gets the green light to manufacture this – or any – version of the KTM LC8 V-twin, as suggested by these patents, it'll likely make its way into a Benelli-branded model in the future.