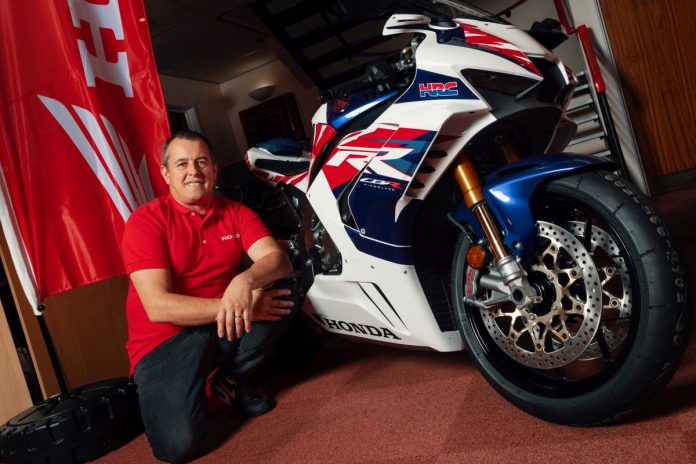 John McGuinness will compete in the 2022 road racing with Honda Racing Team alongside TT newcomer, Glen Irwin.
The announcement coincides with Honda's 30th anniversary of the Fireblade which has been upgraded for 2022 including a stunning retro anniversary paint job.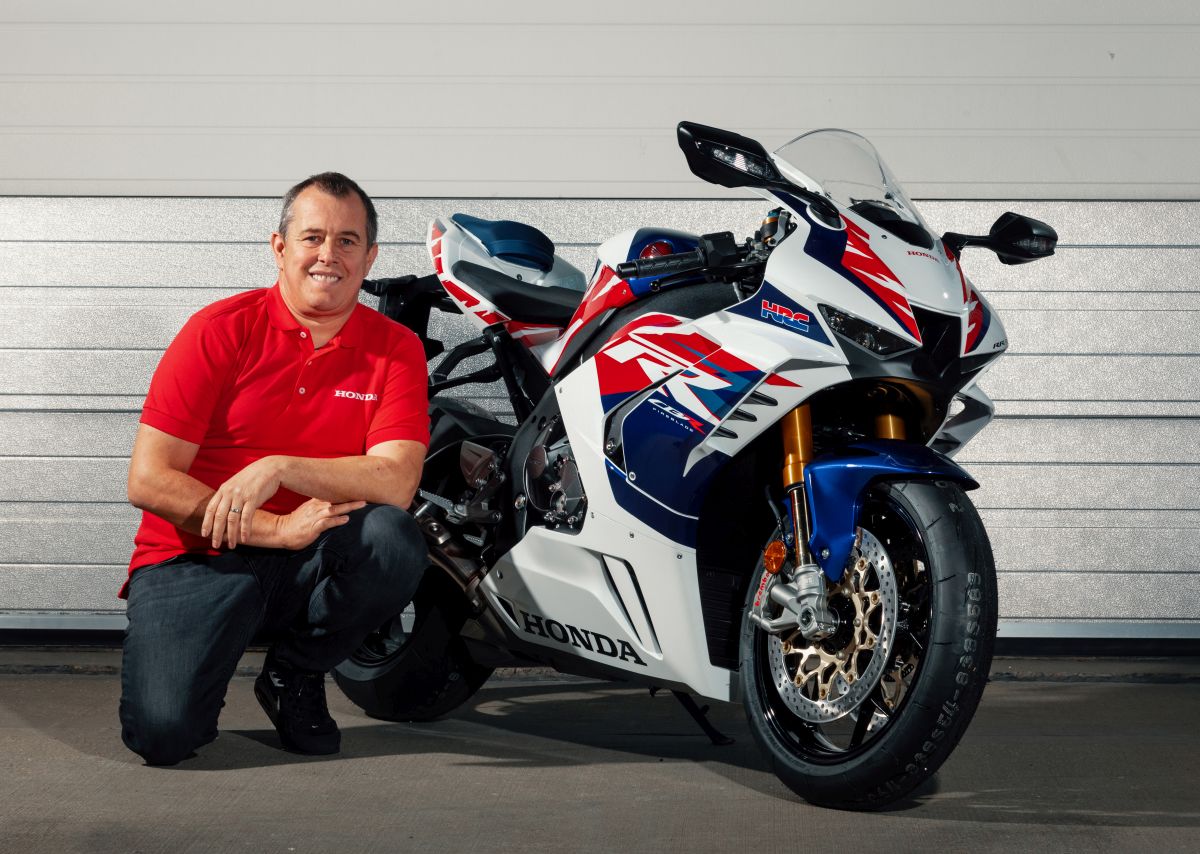 "What can I say really, it's like coming back home to the family! I've been in talks for a while with Neil and Harv and it's just something that feels right; it's the 30th anniversary of the Fireblade, I'll be 50 years old and also celebrating my 100th TT start, so it feels like it's meant to be.
"I've enjoyed a lot of success on the roads with the Honda and worked with Harv back in the day with HM Plant Honda, so I'm looking forward to getting back into the set-up and getting going.
"I had a little go on the Fireblade earlier this year and was impressed with it on track, so looking forward to getting on the roads and seeing how it goes. It's going to be a special year with everything going on and also just getting back to the North West 200 and the TT and everyone racing there again – I can't wait to get stuck in!" said McGuinness.
Meanwhile, McGuinness will be joined by NW200 winner, Irwin who is set to make his debut at the Isle of Man TT.
"Finally, I'll be making my long-awaited TT debut with Honda! We're now more familiar with the new Fireblade and the team is more familiar; I like to have home comforts as such and continuing with the bike and the same team I think puts us in a better position with a frame of mind," said the 31-year old.
McGuinness and Irwin will compete in both Superstock and Superbike category with the TT scheduled to run from May 28 to June 11.