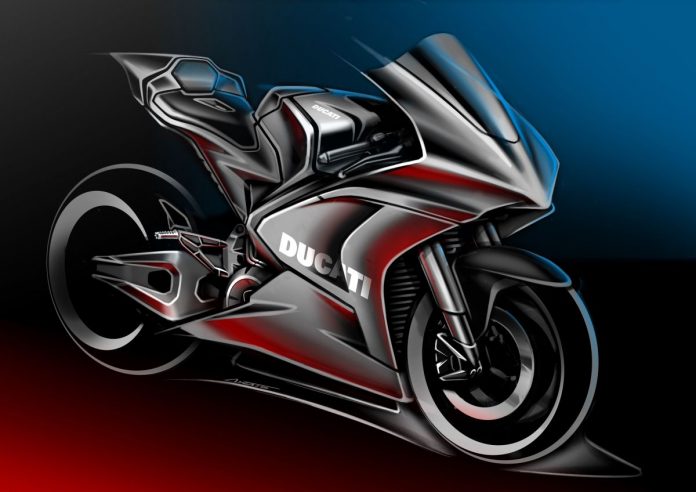 Ducati and Dorna Sports has announced a new partnership, with the Borgo Panigale factory is now the official supplier for the FIM Enel MotoE World Cup from 2023 to 2026.
The announcement came during a special press conference at the Misano World Circuit Marco Simoncelli attended by Ducati CEO, Claudio Domenicali and Dorna Sports CEO, Carmelo Ezpeleta.
It will also mark a new era for Ducati, taking a new challenge in electric racing which is the perfect test run for the Italian firm to adopt the same technology and innovation into a production bike.
"We are very proud of this agreement because, like every first, it represents a historic moment for our company.
"Ducati is always focused towards the future and every time it enters a new world it does so aiming to create the best-performing product possible.
"This agreement comes at the right time for Ducati, which has been studying electric powertrains for years, as it will allow us to develop within a controlled field: that of competition.
"We will work to give every participant in the FIM MotoE World Cup a high-performance, electric motorcycle and one made to exemplify being lightweight," said Claudio Domenicali.