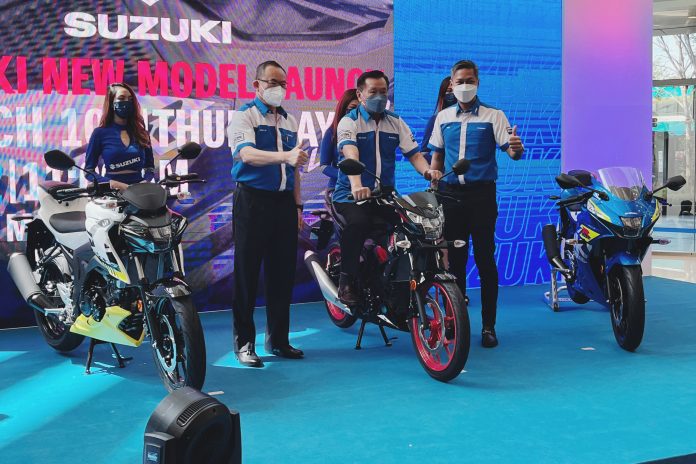 The highly anticipated 150cc motorcycle from Suzuki Malaysia is finally here, in the form of Suzuki GSX-R150, GSX-S150 and Raider R150 Fi.
The three new models is the first small capacity range from Suzuki Malaysia after the changed of ownership.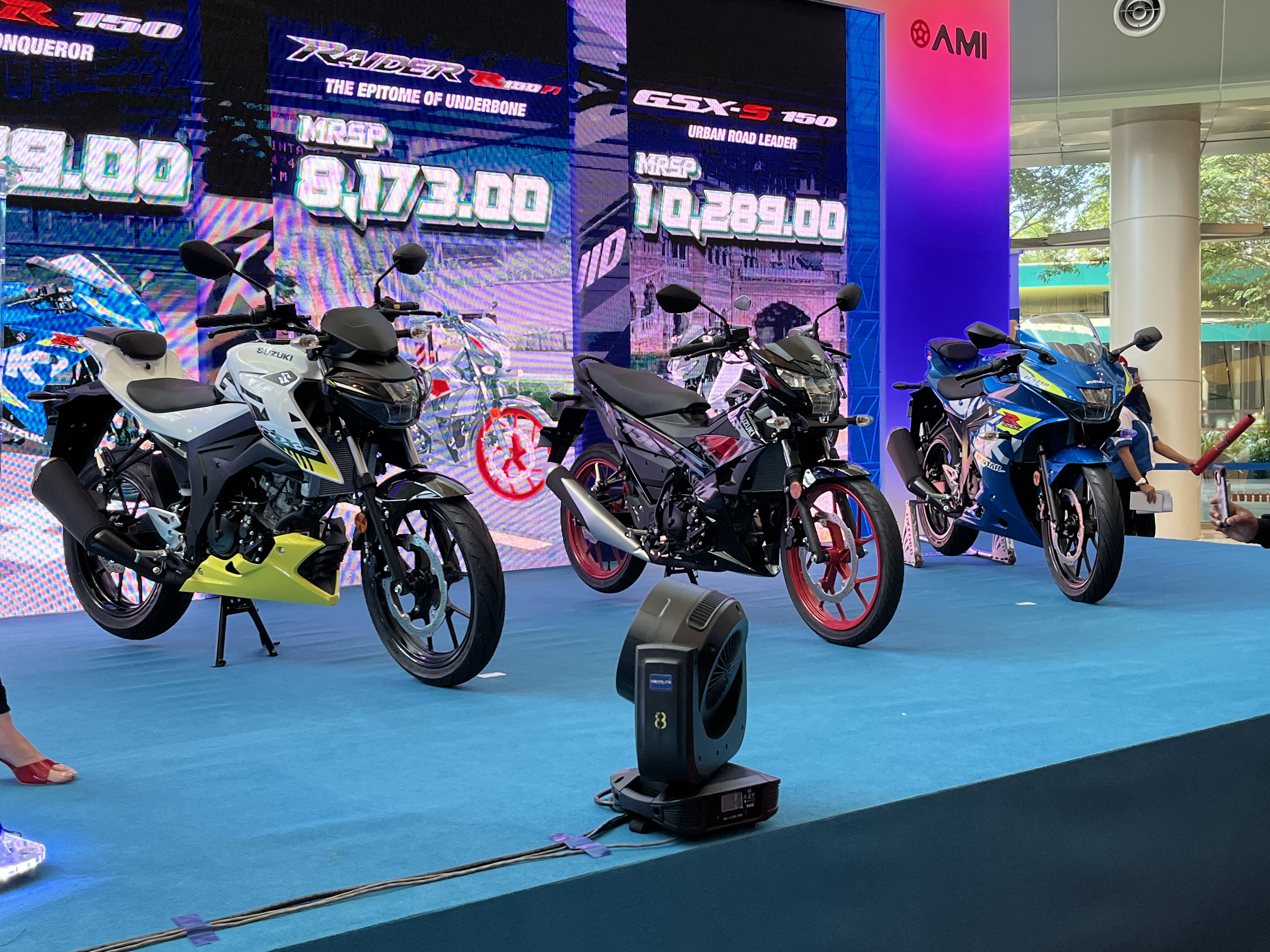 Despite all three bikes offers something different than one another, the GSX-R150, GSX-S150 and Raider R150 Fi shares the same power mill.
All three features Suzuki 147.3cc single-cylinder DOHC with liquid-cooled engine.
However, while the GSX-R150 and GSX-S150 makes the same 19hp @ 10,500rpm and 14Nm @ 9,000rpm, the underbone Raider R150 Fi pumps 18hp and 13.8Nm at lower rpm (500rpm less).
Nevertheless, all three models features telescopic front fork, 17-inch wheels, single petal disc (front and rear), LED lights, GSX-S1000-inspired digital LCD instrument cluster, hazard lights, and electric starter with one push function.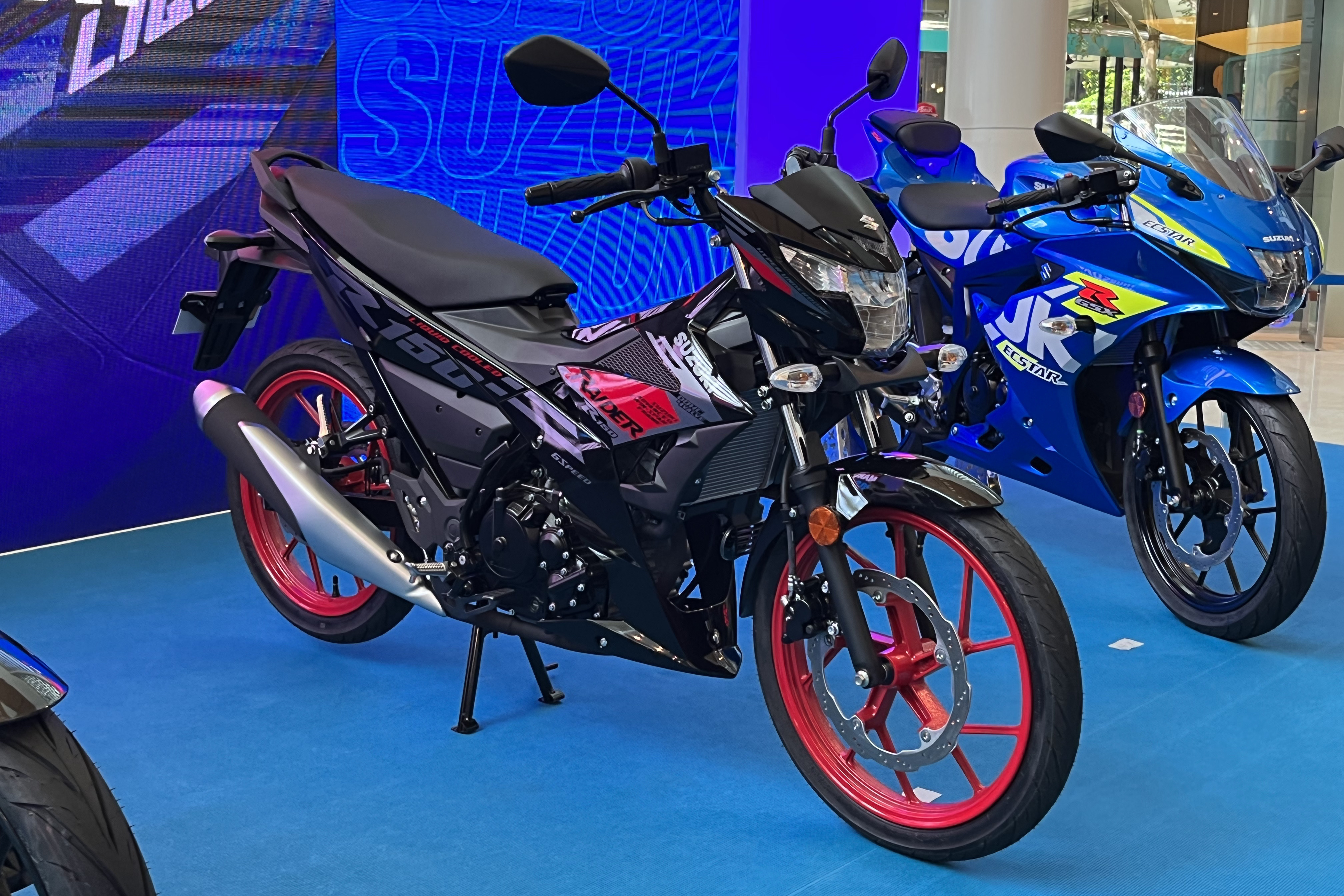 The GSX-R150 is also the heaviest at 131kg – 1kg less on the naked GSX-S150 – while the Raider R150 Fi weighs at just 109kg.
While the GSX-S150 and Raider R150 Fi gets new shutter key system, the GSX-R150 features smart key function (keyless).
According to Suzuki Malaysia, the GSX-R150, GSX-S150 and Raider R150 Fi is priced at RM11,329, RM10,289 and RM8,173 respectively.