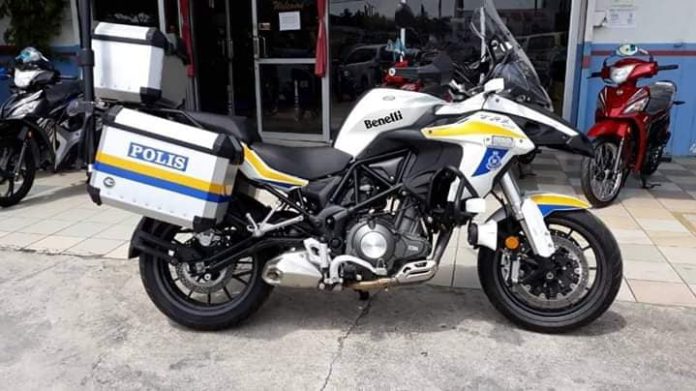 Pictures of a Benelli TRK 520 in Royal Malaysian Police colours were making rounds on the internet.

The pictures led some to believe that PDRM are using the bike.

However, they denied that they have the model in service.
The Royal Malaysian Police (PDRM) has denied that they have drafted the Benelli TRK 502 into service.
Pictures of a Benelli TRK 502 resplendent in PDRM markings were making rounds on the internet. Additionally, it is equipped with police regalia such as sirens/loudspeakers and strobe lights. There appears to be no CB radio, however.
Director of the Strategic Human Resources and Technology at Bukit Aman, Datuk Sri Tajudin Md Isa said that PDRM has yet put any new bike into service. "I confirm that the motorcycle does not belong to the Royal Malaysian Police."
Conversely, he added that, "The motorcycle may be used for testing."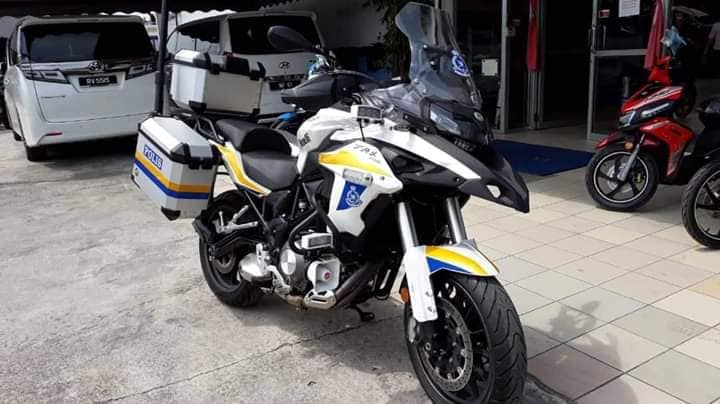 The PDRM currently has six types of motorcycles in service. They are the Honda CBX750P, Honda VFR800, Honda ST1300, Kawasaki Ninja 300, Kawasaki KLX250 and Kawasaki Z250.
The fleet is being used by the Department of Traffic Investigation and Enforcement (Jabatan Siasatan Trafik dan Penguatkuasaan), Motorcycle Patrol Unit (Unit Rondaan Bermotosikal) and Special Operations Command (Pasukan Gerak Khas).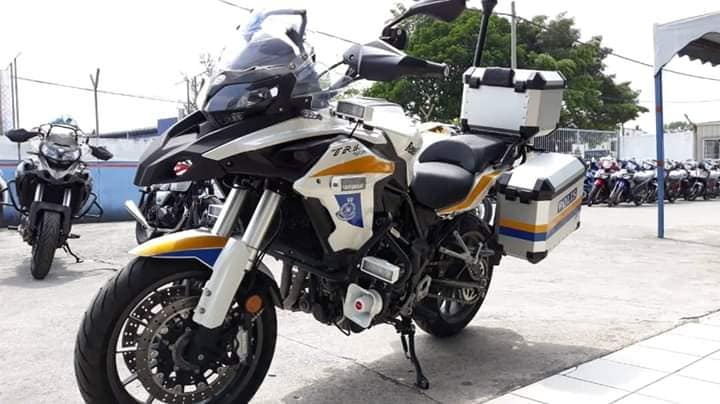 We hope that the bike is legit i.e. being tested by the police. Otherwise, please refrain from dressing up your motorcycle to mimic that of the police.
Source and pictures: Info Roadblock JPJ/Polis