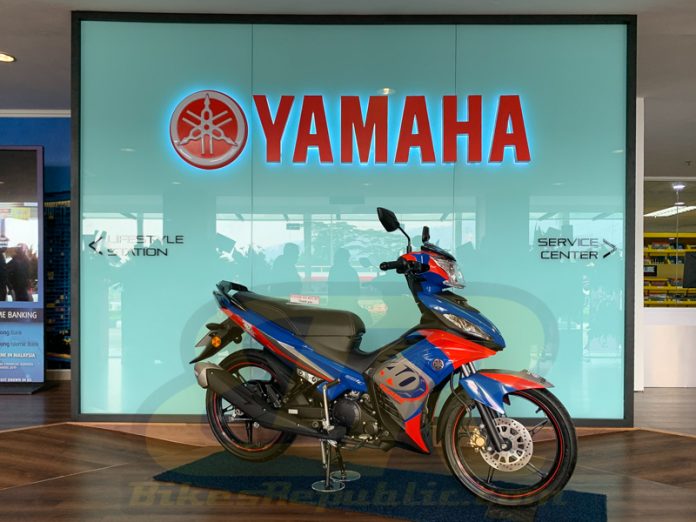 Hong Leong Yamaha Motor (HLYM) launched the new Yamaha Lifestyle Station today.

The entire Sungai Buloh complex has been totally renovated.

It forms a new "lepak" place for customers and visitors.
Hong Leong Yamaha Motor (HLYM) launched the new Yamaha Lifestyle Station today.
The HLYM Complex in Sungai Buloh has been totally renovated to a facility that reflects the times and to cater for the new motorcycle lifestyle. Additional aftersales support infrastructures were also added to ensure that dealers, customers and even the general public will benefit.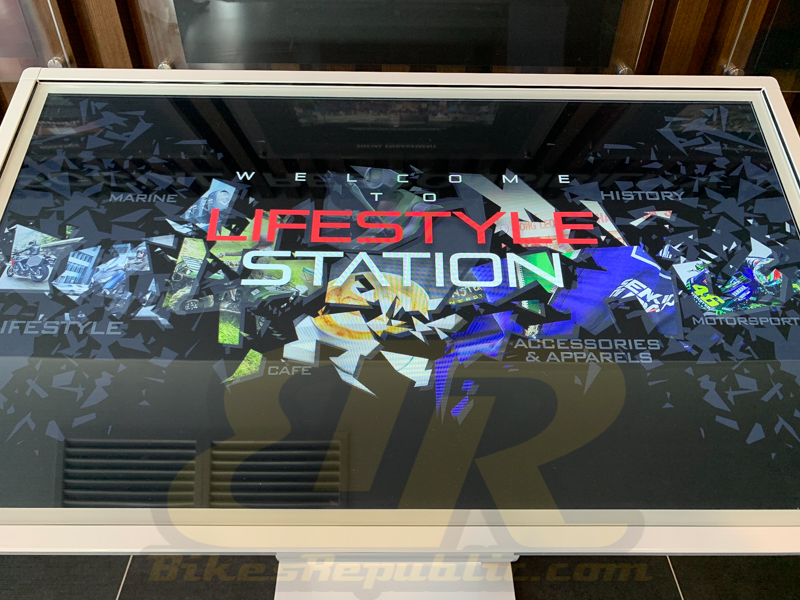 For starter, there is a new service reception area, which affords a full view of the spare parts section. Customers can see spare parts being picked for their bikes.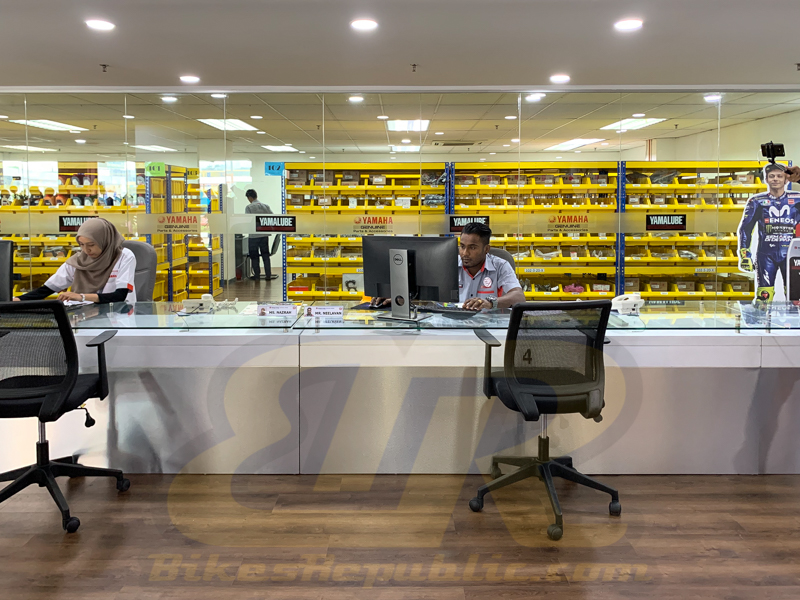 The service area is now visible to the customers — separated by a glass panel, of course. There are 12 service bays equipped with hydraulic lifts in the covered area. The workshop is fully air-conditioned to provide a conducive working environment for the fully-trained technicians. Such an environment will benefit customers in the end as the technicians can concentrate fully on the work at hand. They are also provided with complete tools including the electronic diagnostic system.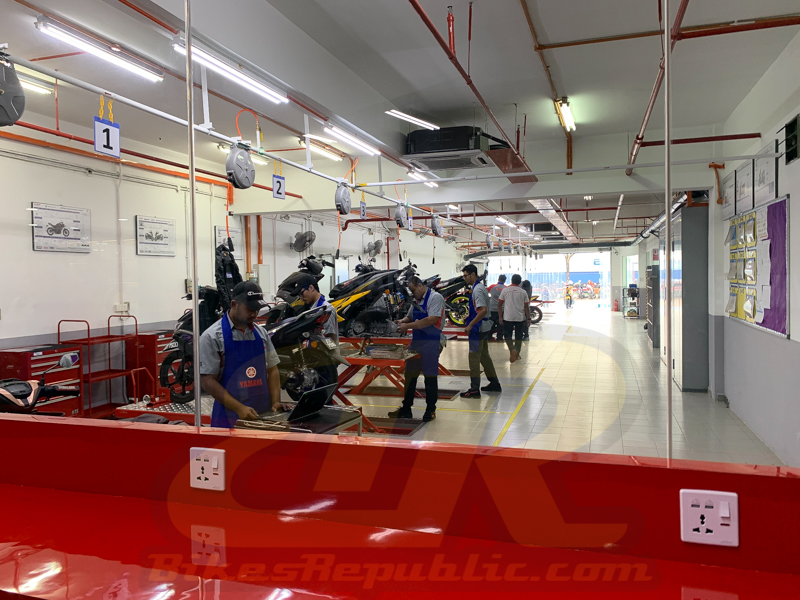 In the waiting area, the previous hard chairs have been removed and replaced with comfortable sofas. There is also a section with multiple charging points for smart devices and laptops.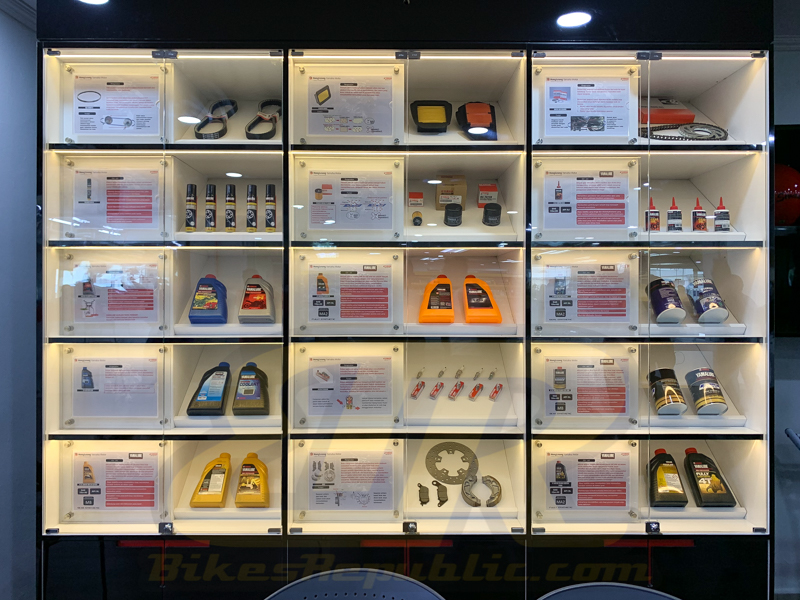 A few metres away is a Hong Leong Bank ATM machine, allowing customers to carry out their banking needs.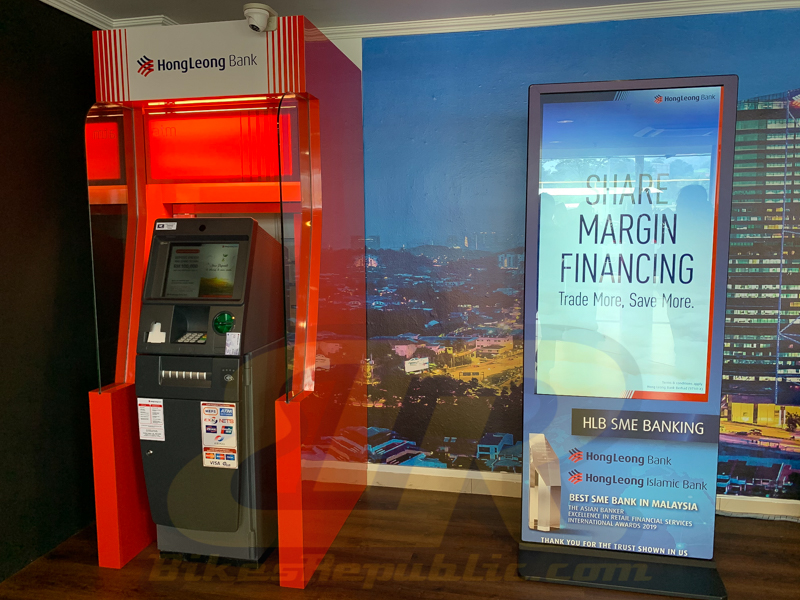 Customers step through a glass door into the showroom area. At 1208 sq. m. (13,000 sq. ft.), it is the biggest Yamaha showroom in the country. Yamaha management joked that they will expand it if they find another showroom which is bigger.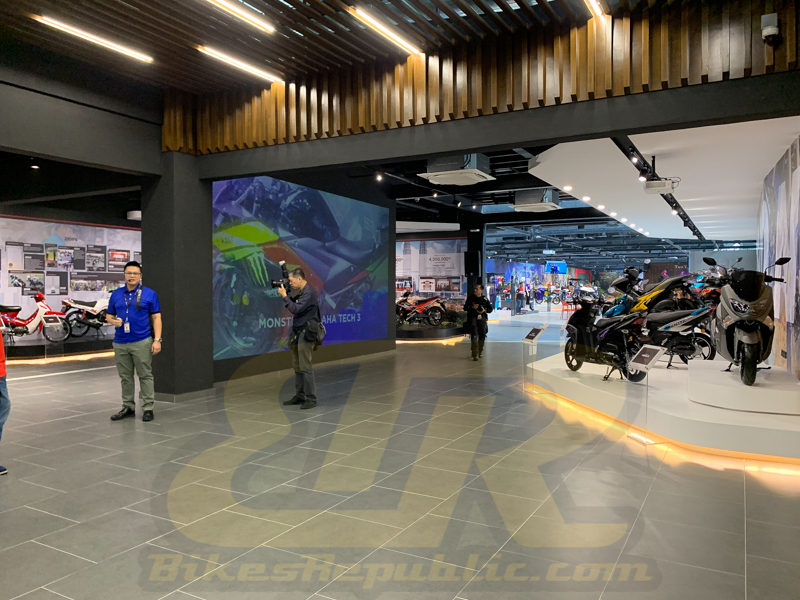 Here, customers will first see the Gen Blu Café which serves a mix of local, Asian, Japanese and fusion delights. There is also aromatic coffee for java lovers.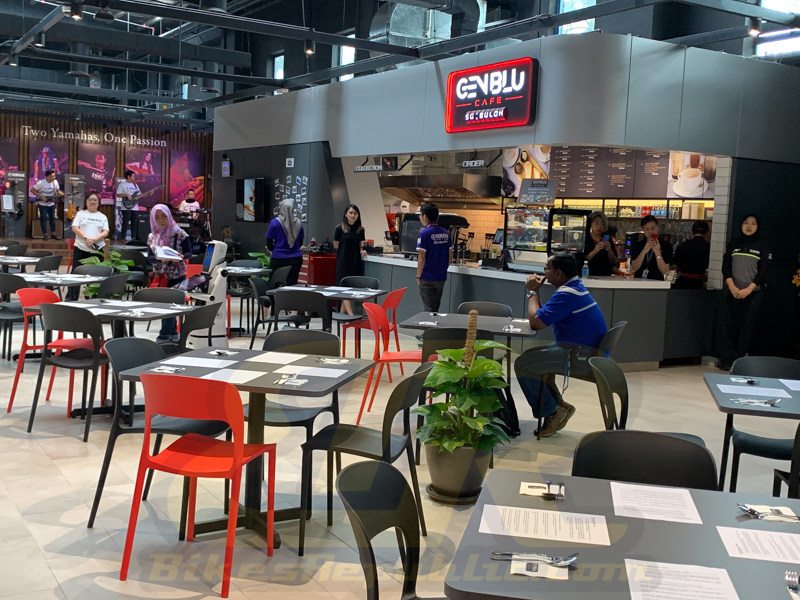 A friendly robot named Shila Sakura serves the floor. "She" is currently armed with a tablet showing the menu and directory but HLYM is currently programming her to take orders and receive payment for food and beverages in the future.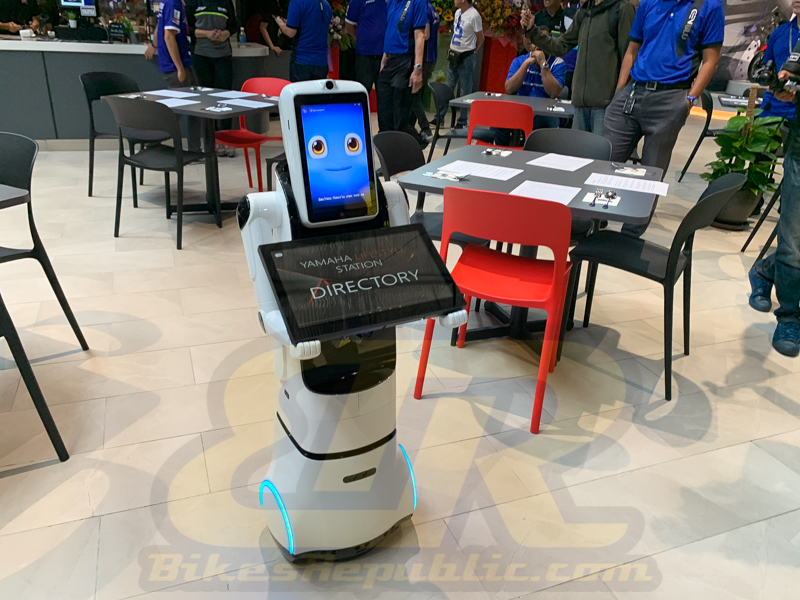 But the main highlights here are the Yamaha products on display including a collection of Yamaha motorcycles sold by HLYM since 1979, current CKD models and motorsport bikes classic and current.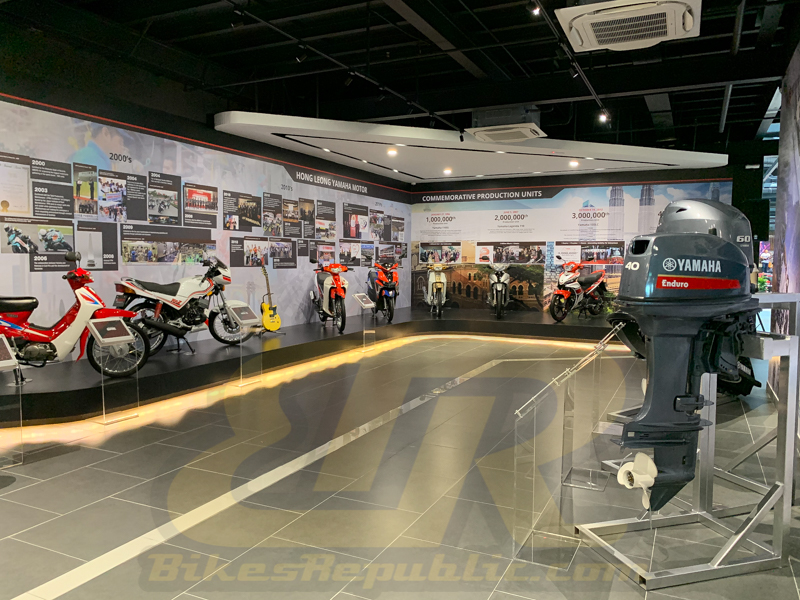 There are also sections for Yamaha music instruments; outdoor products such as side-by-side buggy, off-road bike, portable generator; marine products such as the Waverunner jet ski and outboard engines.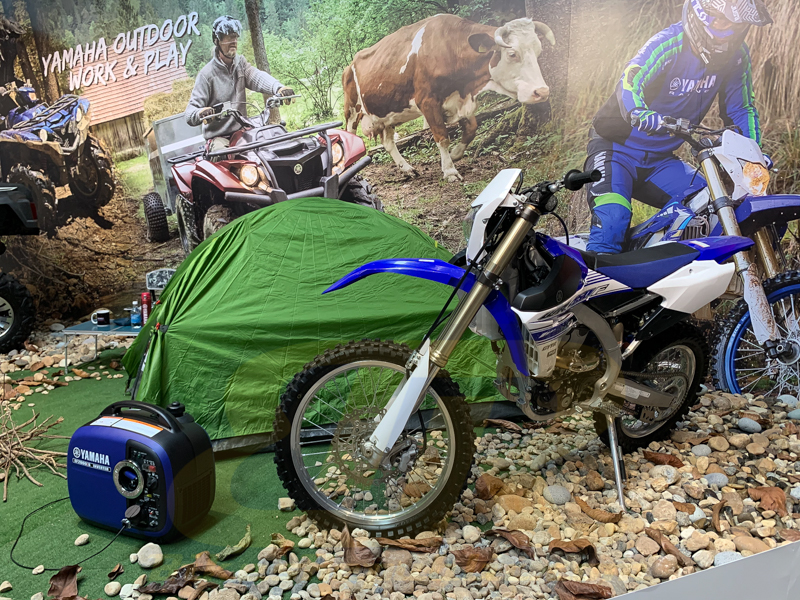 A Yamaha museum will be added in Phase 2.
The corporate office and reception area were likewise renovated. There is a section for Corporate Social Responsibility (CSR), highlighting HLYM's role in helping the less fortunate, besides road safety education.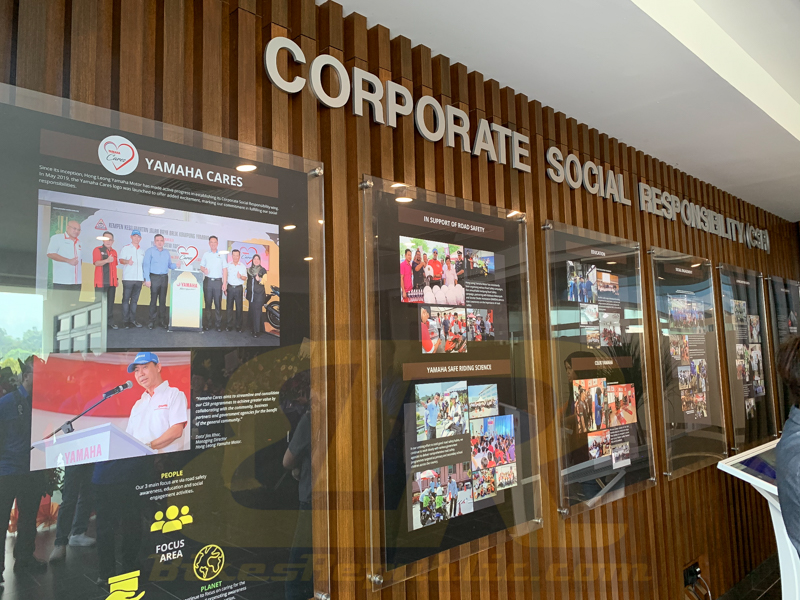 On the corporate front, HLYM renovate level 2 of the building to expand on their training facilities. That includes adding more classrooms for theoretical and practical training, and a resource centre (library) called META for Motorcycle Education & Training Academy Centre. The library will soon be open to not only dealers and their technicians, but also students and the public.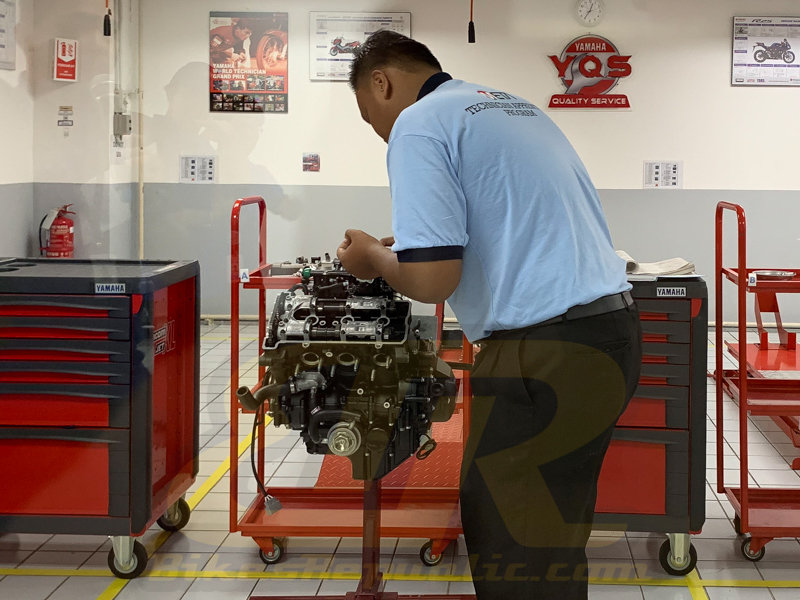 HLYM also provides detailed training for new dealers right down to managing cash flow and one-to-one relationships with customers.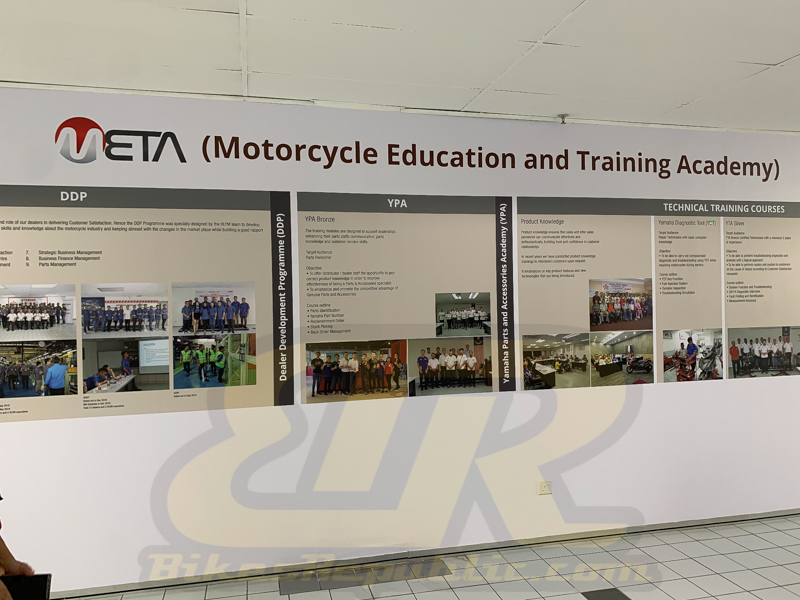 The new Yamaha Lifestyle Station will be the flag-off point for future convoys and events. As for customers and visitors, it is definitely a new place to lepak (chill out).
PHOTO GALLERY