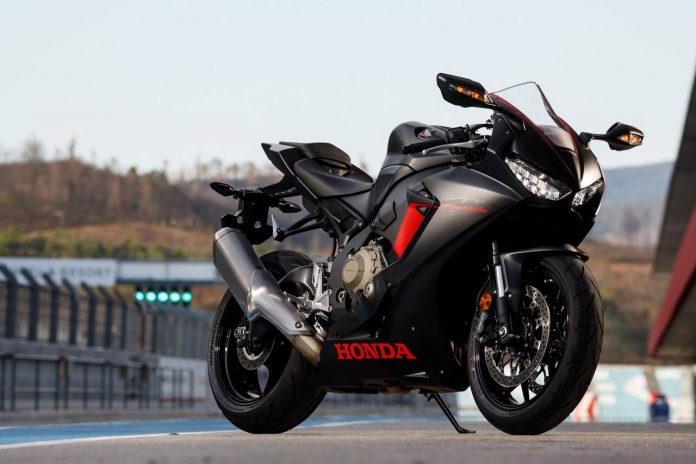 Honda filed for a patent for their new variable valve timing technology (VVT).

Could this be fitted to the new CBR1000RR Fireblade?

VVT offers both power and adherence to emissions standards.
Honda filed for a patent for a new variable valve timing (VVT) technology recently. Could it be for the new Honda CBR1000RR Fireblade most probably due in 2020? Or could it be fitted over other ranges of models, as well?
Honda's new VVT system is akin to the BMW ShiftCam system which switches cams.
Each cylinder is fitted with two distinct cam lobes, one for low revs and another for higher revs. Like BMW's system, the camshaft is slid back and forth to allow the appropriate cam to act on the finger followers, which in turn push open the valves. However, Honda's system differs by having the system on the exhaust cam, as well.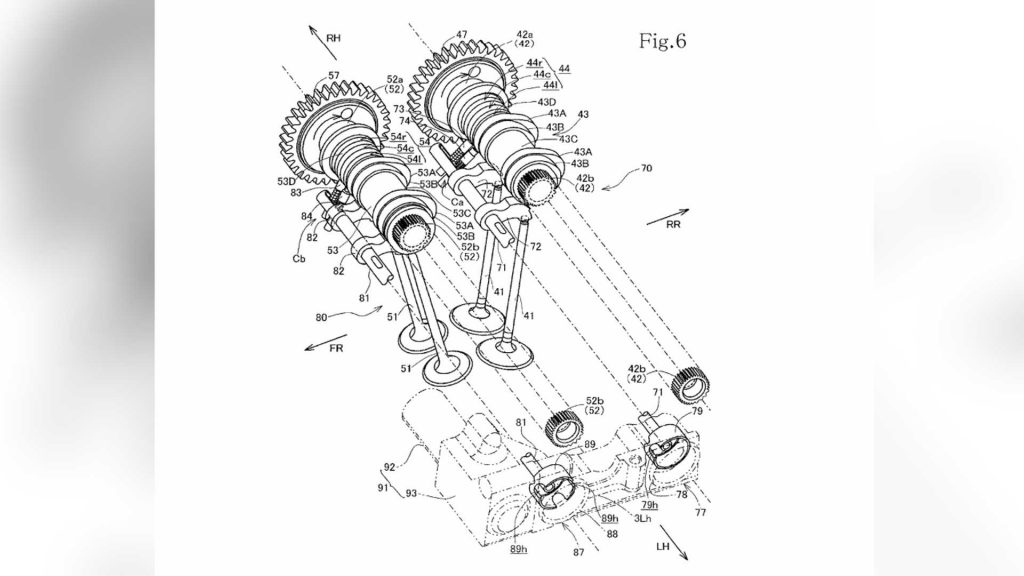 This new system is different from Honda's own iconic Variable Valve Timing & Lift Electronic Control (VTEC). It engages or disengages one set of cam lobes depending on engine load, whereas the new system's cam lobes all spin at the same time.
Variable valve timing technology is not new in the world of motorcycles. As emission standards become tougher while the demand for more power grows at the same time, VVT is the only way to go. (Please click here to learn more about VVT and DVT.)
Almost all manufacturers employ VVT technology nowadays, although it is starting to be a trend among sportbikes. Heck, even the Yamaha N-Max, NVX and X-Max scooters feature VVT.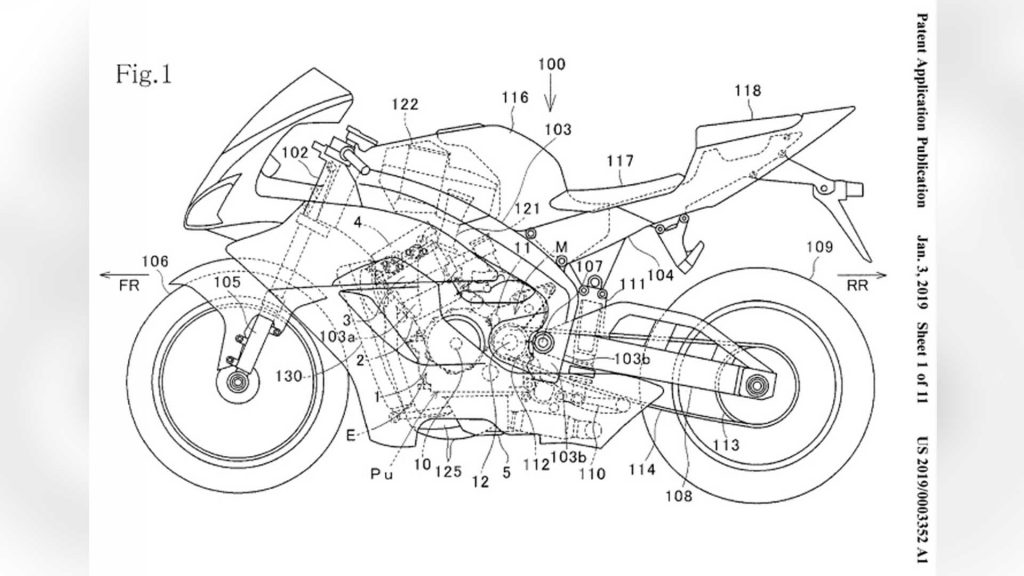 But it was Honda who first introduced VTEC to the in the 1989 Integra. It took another decade before it was adopted by the Honda CB400 Super Four VTEC in 1999. Since then, the Ducati Multistrada 1200 and its successor the Multistrada 1260, Kawasaki 1400GTR, Suzuki GSX-R1000 employ one form of VVT or another.