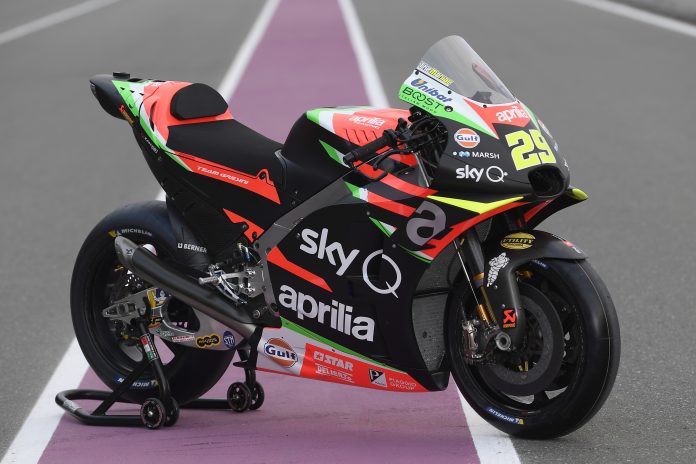 What happens when a MotoGP factory team gets a huge injection of cash? You get a new engine, of course! Along with many other things, Aprilia has somewhat 'revealed' that they'll be using a brand new V4 engine for the 2020 Aprilia RS-GP thanks to some monetary help from the parent company, Piaggio Group.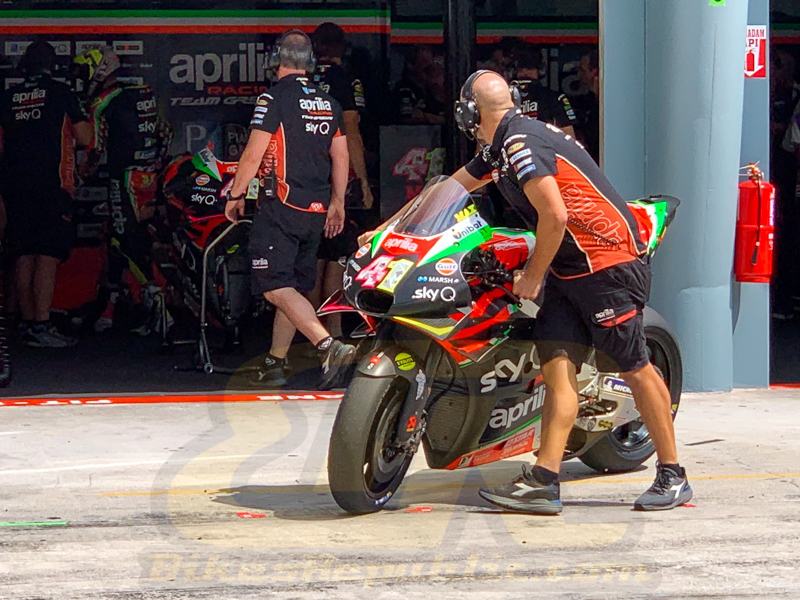 2019 presented a slight improvement for the Aprilia Racing Team Gresini where both Andrea Iannone and Aleix Espargaro gave them more points compared to 2018. However, they're still miles apart compared to the other factory squads, including their closest rival, KTM and their ever-evolving RC16.
Aprilia themselves have not revealed any details regarding their 2020 MotoGP machine but according to a recent posting made by Motorsportsmagazine.com, the new V4 engine will have a bigger or longer V angle compared to their current 75-degree 1,000cc V4. That can only mean one thing; a 90-degree V4 engine which has been proven to be successful by Honda and Ducati.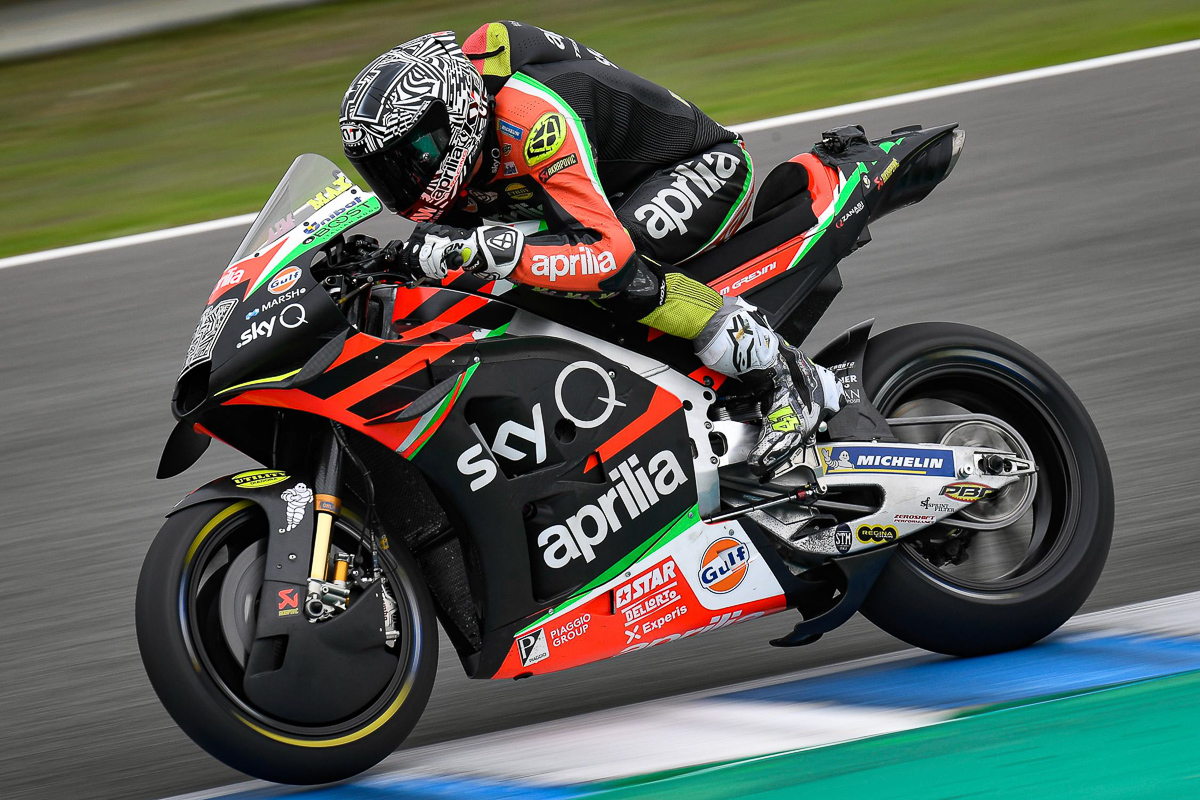 Romano Albesiano stated that "The new engine offers more possibilities for using different firing orders which will allow us to get more power and to have more efficiency in the management of engine braking. Also, we have redesigned the engine to make the crankshaft much more compact, so overall the engine is really new and should give us forward steps everywhere."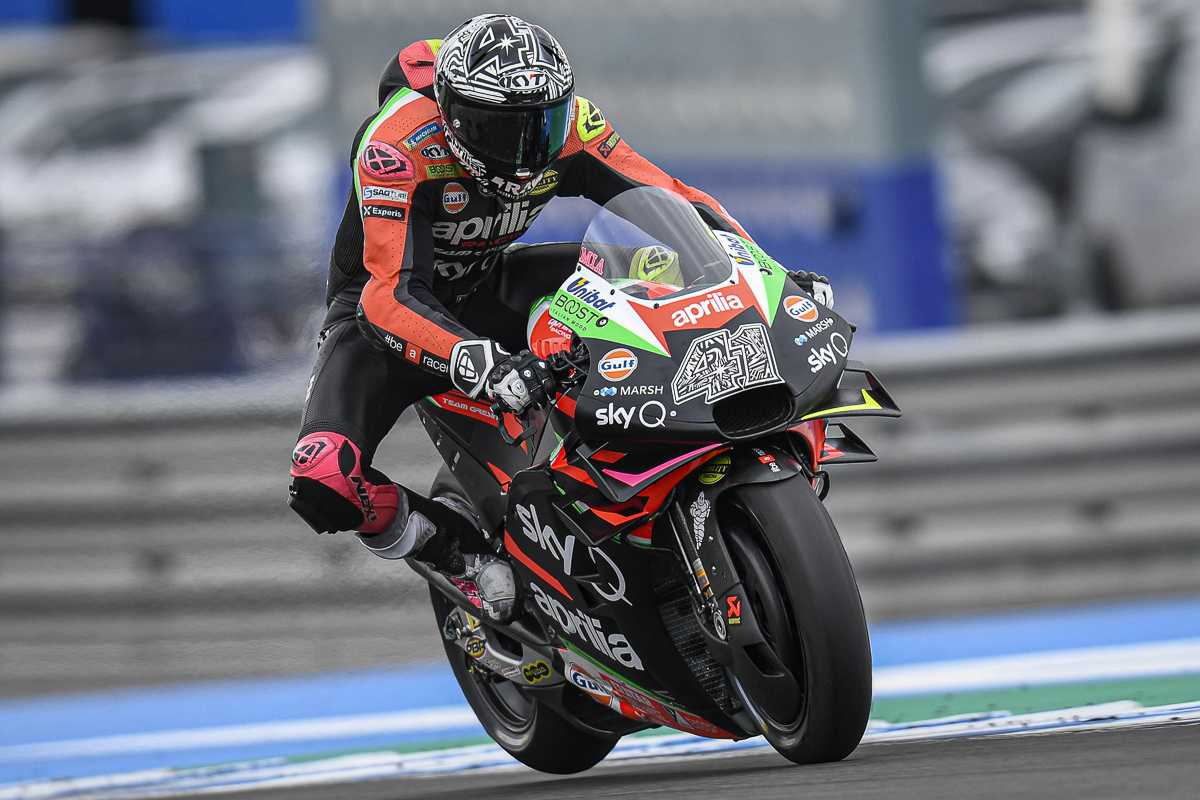 Aprilia predicts that the new engine will produce 10% more power than the previous RS-GP. The 2019 race bike was said to produce around 255hp and if calculations are correct, we're looking at an Aprilia RS-GP with 280hp. This will not only provide superior top speed but also ample engine braking where both riders have been facing issues with in the past two seasons.
Power alone won't help with racing in the highest levels. They are also looking into enhancing their electronics package to provide better traction and overall bike balance. For that, they've hired a couple of engineers from the world of Formula 1 as well as Suzuki. Will 2020 be the year for Aprilia? We certainly hope so, for their sake.
Image credit: MotoGP