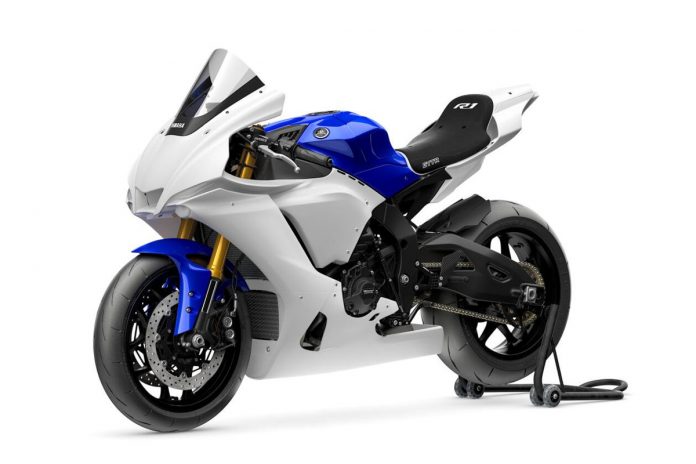 Yamaha has unveiled a new track-only R1 GYTR motorcycle.
The Japanese marquee recently filed a new trademark filing for the R1.

 

The latest generation R1 is ineligible for the road but we could see a road legal version soon, likely at the EICMA show in November.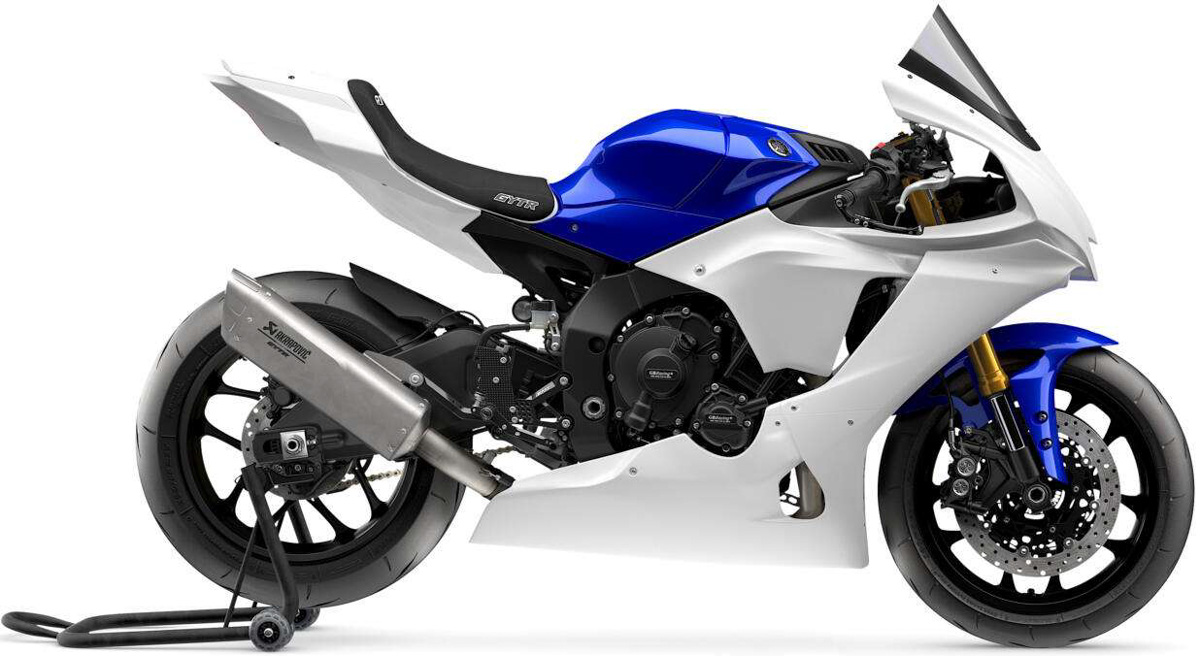 That said, what's new about the track-only R1? 
Firstly, like the previous track-oriented R1, it is developed by Genuine Yamaha Technologies Racing (GYTR).  GYTR also responsible for developing practice bikes for racers.
In addition, GYTR also sponsors GRT Yamaha WorldSBK team and the Yamaha Austria Racing Team (YART) competing in the Endurance World Championship (EWC).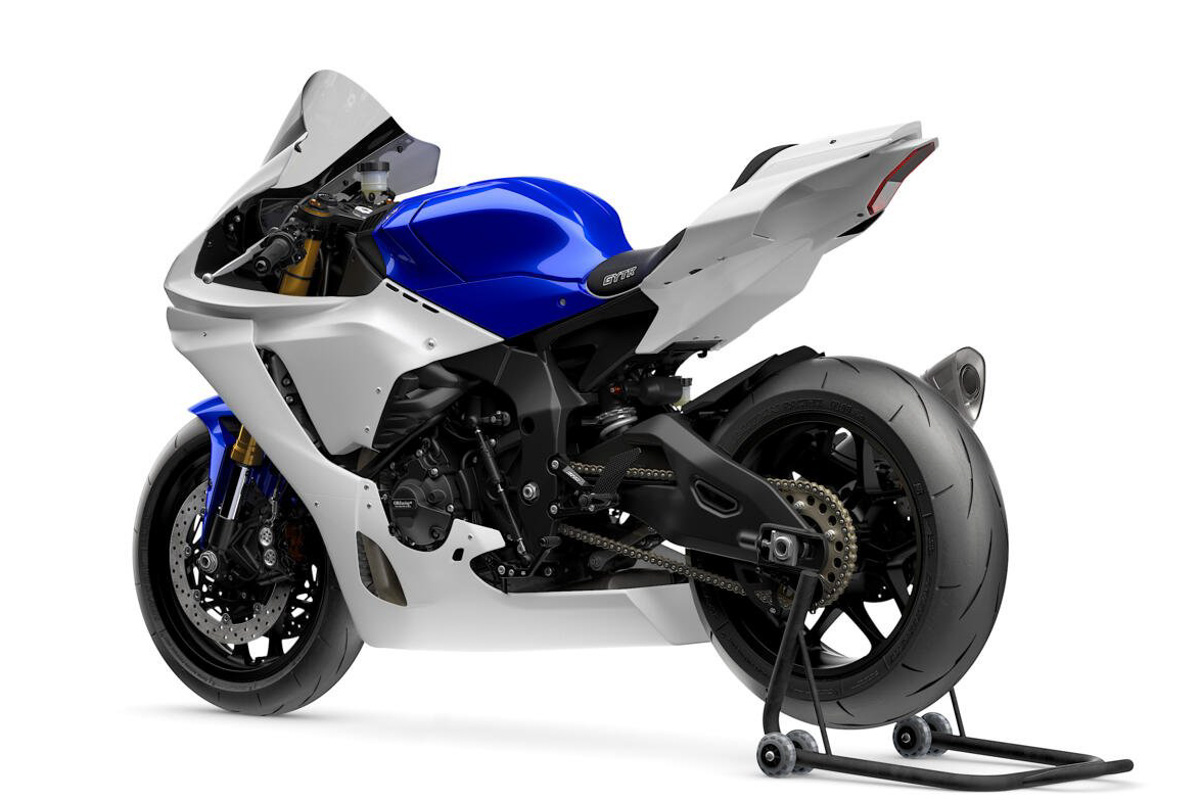 According to Yamaha, the R1 GYTR features track-ready components including:
Akrapovic Race muffler and mid-pipe system
AIS plug set
Engine cover set
GYTR ECU
Wiring harness
PC interface cable
GYTR ABS Emulator
GYTR On/Off Switch
15/42T 520 sprockets
GYTR R-Series 520 racing chain
BS R11 tires
GYTR Racing Fuel Cap
GYTR Stainless Steel Brake Line Set
Callipers with GYTR steel piston kit
Brembo Z04 brake pads
Race handlebars
Steering stoppers
Shark Fin Rear Sprocket Guard
Billet Front Brake Lever Guard
Race Rear Set with reverse shifting option
Rear stand hooks
R-Series Racing Rear Stand
Complete Race Cowling Kit in primer white
Racing screen
GYTR Race seat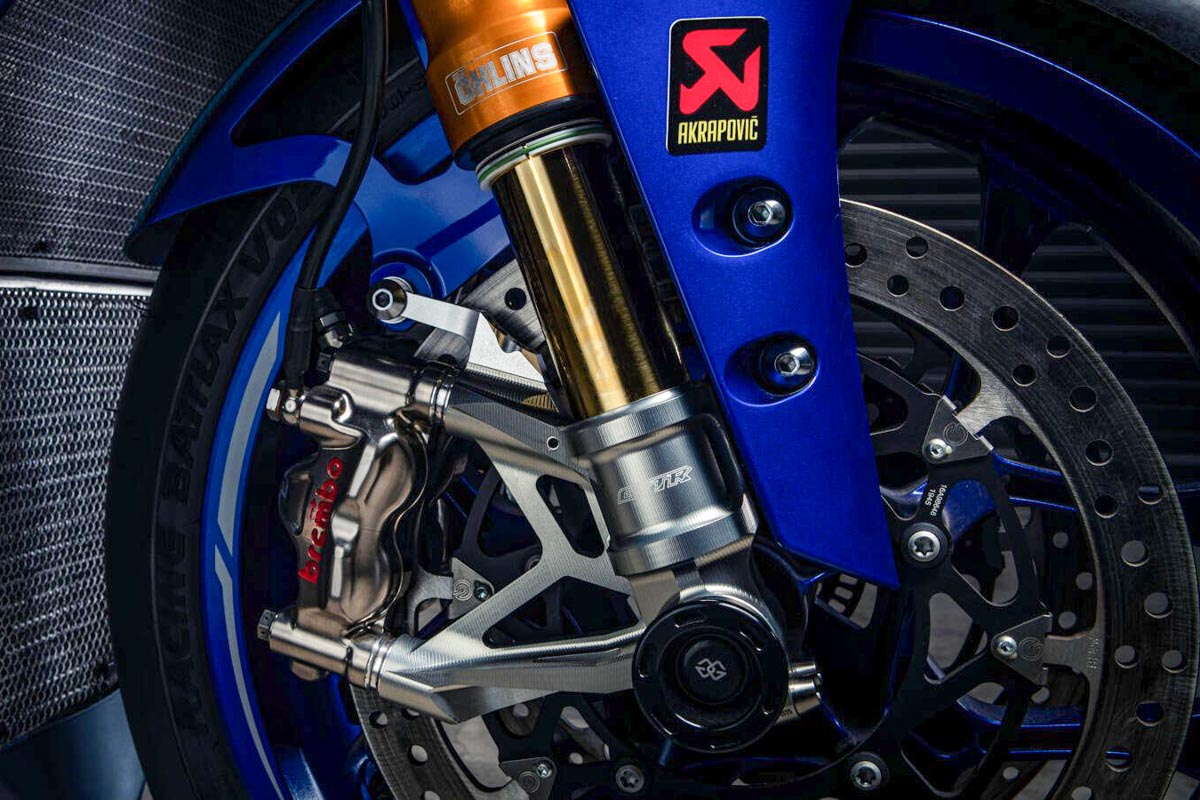 Unfortunately, the race-ready R1 GYTR can only be purchased from GYTR Pro Shops. Customers can also personalised the settings with the help of GYTR. 
Also, GYTR will introduce more than 400 components developed specifically for the R1 including race parts currently used on Yamaha's WorldSBK machine.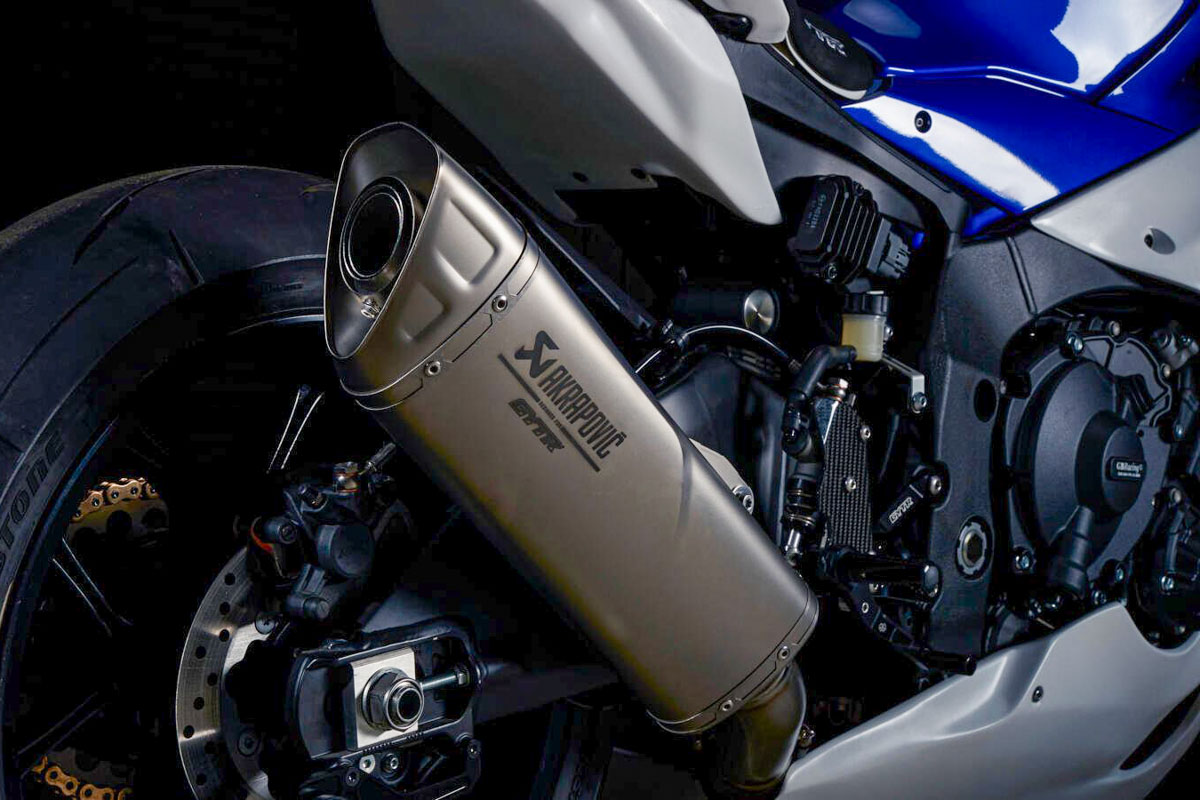 The GYTR Pro range includes:
GYTR PRO Swingarm
GYTR PRO large capacity and low gravity fuel tank
GTTR PRO Carbon rear subframe
GYTR PRO Triple clamp
GYTR PRO Carbon cowling set
GYTR Pro screen
GYTR PRO Dashboard
GYTR PRO Dash support
GYTR PRO Handlebars
GYTR PRO Handle bar switches
GYTR PRO Marelli electronics (customised)
GYTR PRO Airducts for brake calipers
GYTR PRO Brake lines
GYTR PRO Brembo wheel adaptors
GYTR PRO Clutch
GYTR PRO Side steering damper with bracket and clamp
GYTR PRO MB radiator
GYTR PRO Akrapovic system
GYTR PRO Brake lever protector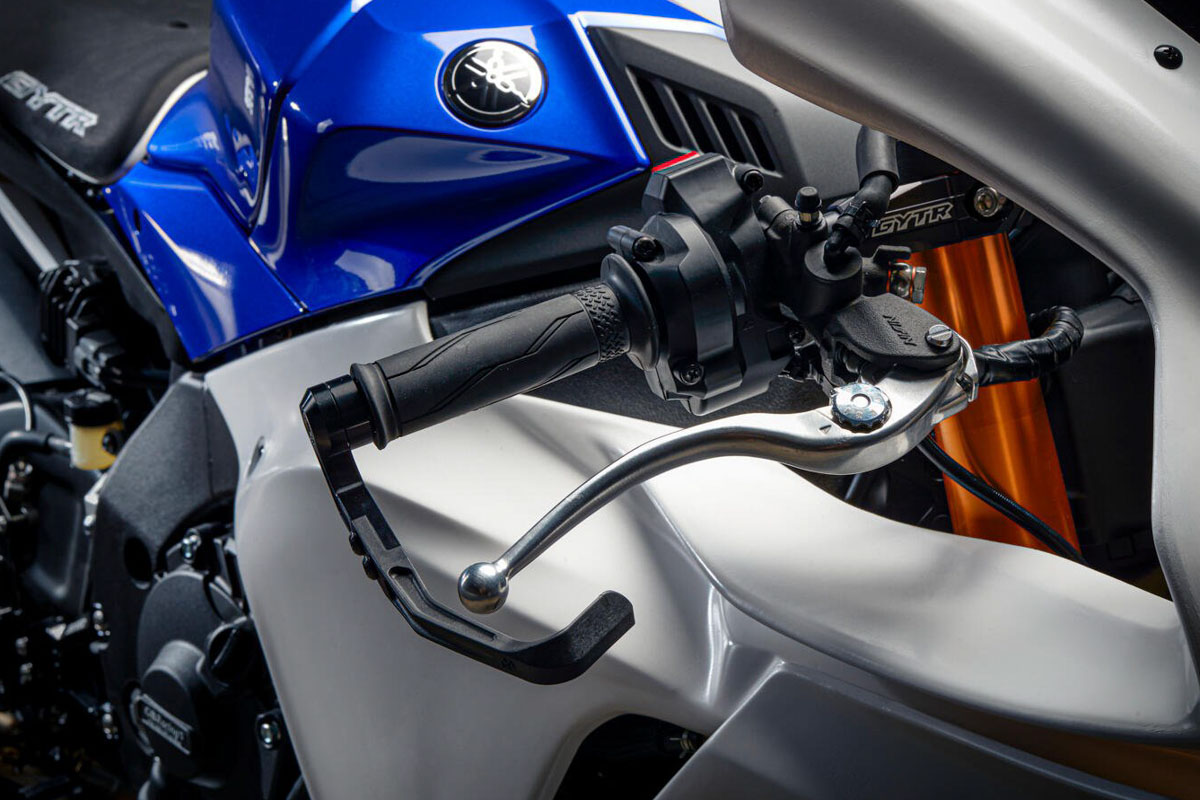 According to Yamaha, the entire GYTR Pro range will be announced by the end of the year.