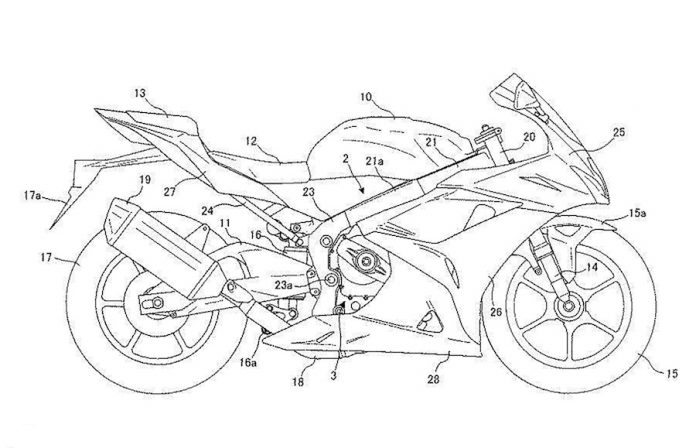 A patent filing for the new Suzuki GSX-R1000 was leaked online.

The chassis looks similar, but the bodywork sees some changes.

The real change should be the engine where it features a new VVT system.
It's not surprise that a new Suzuki GSX-R1000 is on the way, given that the Euro 5 regulations are coming into effect in 2020.
But just what will be new in the new Suzook? The patent filed in Japan has been revealed.
The patents show a new outline for the new Gixxer. The fuel tank seems a little longer, the seat a bit thinner, there's a new vent on the main fairing, the tailsection is slimmer and the nose is sharper plus lower. The frame and swingarm look identical to the current bike.
But the biggest change ought to be in the engine.
There was another Suzuki patent filing months ago, particularly for a new variable valve timing (VVT) system.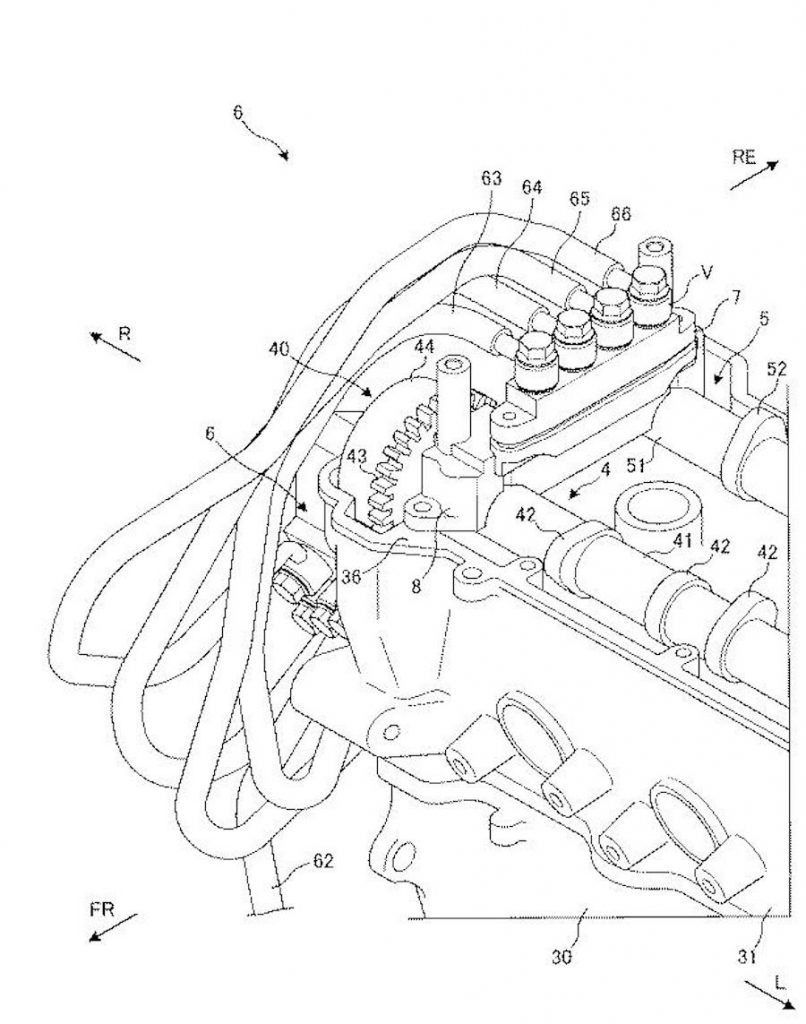 In the current GSX-R1000, Suzuki uses the centrifugal forces of the inlet camshaft to drive the advancer. To sum it up, the faster the camshaft spins, the longer the inlet valves stay open. Suzuki did this to circumnavigate MotoGP's ban of electronic and hydraulic VVT systems.
The system seems to work better in MotoGP, since the riders usually utilize the upper RPM ranges. It's a different story on the streets.
In that patent we mentioned earlier, the manufacturer may switch to a hydraulic system with actuates both inlet and outlet cams. The hydraulics are computer-controlled, in turn. This should cater for the wide range of RPM utilization on the streets which usually hovers in the low and mid RPM ranges.
We should be able to see the new bike at the Tokyo Motor Show in October, if bike is slated for 2020.