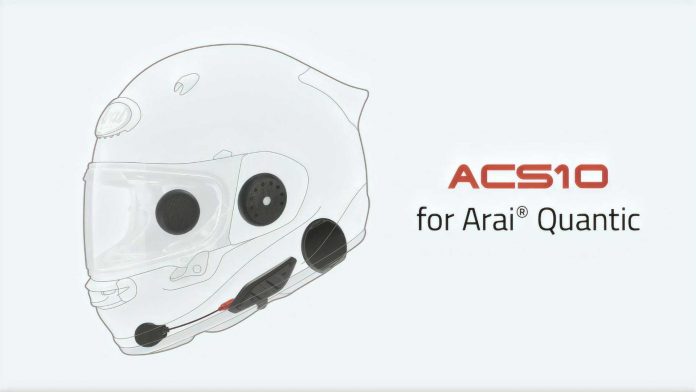 New Sena ACS10 Bluetooth comms released, and they're tailored specifically for three Arai lids – Quantic, RX-7V, and RX-7V Evo.
New Sena ACS10 Bluetooth comms released, all made to selected Arai lids.

Units available now seamlessly fits into the Arai Quantic, RX-7V and RX-7V Evo lids.

All boast Bluetooth 4.1-enabled features, HD speakers, plus noise-cancelling ability.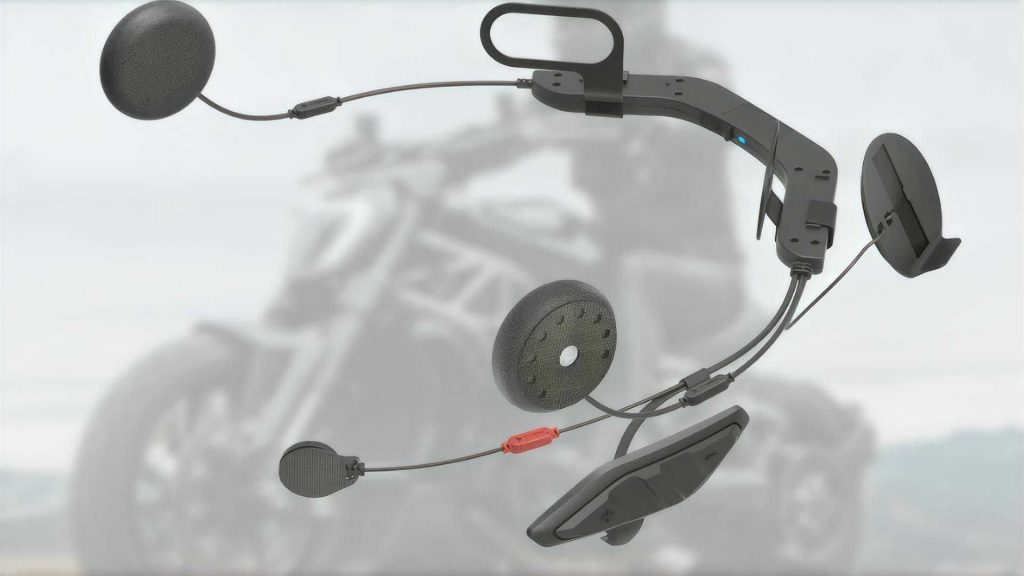 Bluetooth comms specialist Sena have released a new trio of modules that are specifically tailored for three core Arai helmets. Called the Sena ACS10, these units were developed to seamlessly integrate into the Arai Quantic, Arai RX-7V, and Arai RX-7V Evo helmets.
According to Sena, the made-for-Arai ACS10 units all feature its high-definition (HD) speakers as standard, along with its proprietary Advanced Noise Control tech.
Typically, the ACS10 can accommodate a multitude of smartphone-based Bluetooth 4.1-powered and -enabled functions such as music playback and navigation audio, as well as Bluetooth-enabled rider-to-rider and rider-to-pillion intercom capable of hosting up to four riders at once.
Other highlights in the Sena ACS10 include up to 10 hours of talk time, claimed maximum Bluetooth intercom connectivity distance of 1 mile (1.6KM), as well as a full charge in 2.5 hours via micro-USB charging plus smartphone app-connectivity via a dedicated Sena iOS and Android app.
Crucially though, the key USP for the Sena ACS10 is of course its seamless integration into the three aforementioned Arai lids. Unlike other third-party units, the ACS10's package delivers a slimmer control panel plus a separated battery pack that fits perfectly into the rear neckroll area.
As for availability, it greatly varies depending on market, but the RRP for the ACS10 units start from about US$211 – approx. RM925.55.