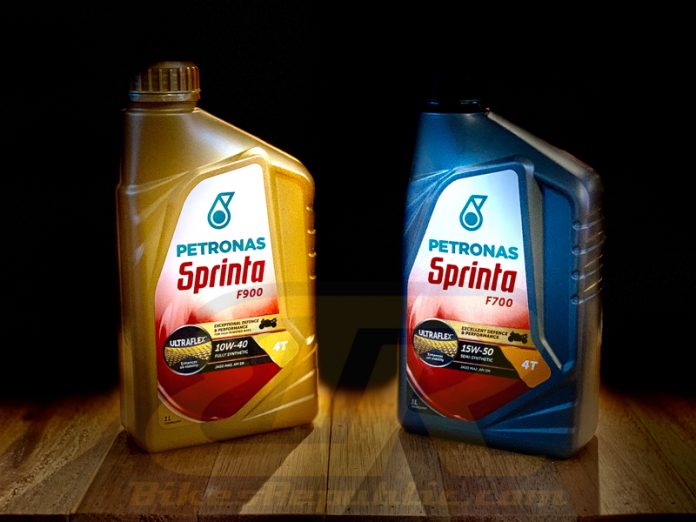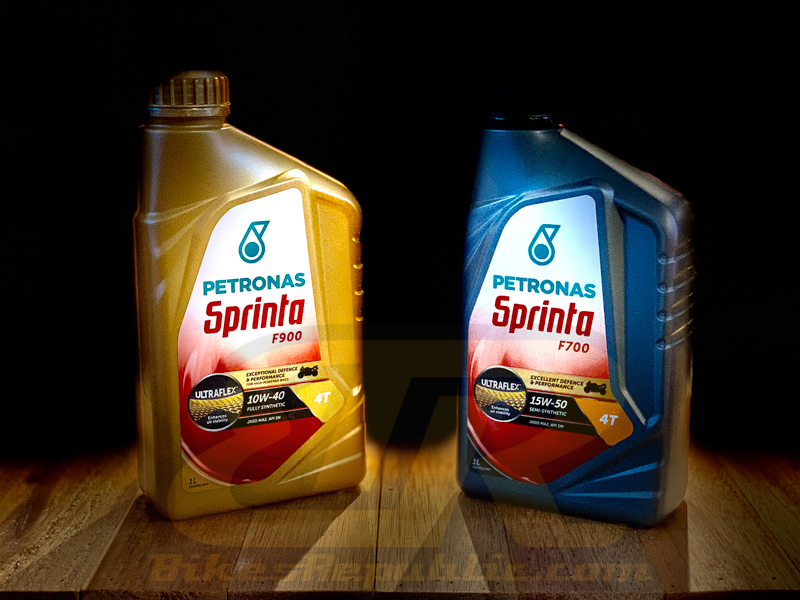 A new range of PETRONAS Sprinta with Ultraflex engine oils was launched today.

The lubricant was developed together with the PETRONAS Yamaha Sepang Racing Team.

The launch was carried out amidst the PETRONAS Sprint Festival lifestyle event.
A new range of PETRONAS Sprinta with Ultraflex engine oils was launched today, two days ahead of the 2019 Malaysian Motorcycle Grand Prix.
PETRONAS is the title and technical partner to the PETRONAS Yamaha Sepang Racing Team in MotoGP and PETRONAS Sprinta Racing Teams in Moto2 and Moto3. The Malaysian petroleum giant first tested the new lubricant with the MotoGP team at the Dutch GP in June. Since then, the team and riders have obtained incredible results for a first-year race team, including six podium finishes and scores of pole position and front row starts. The team's success is attributable to the new lubricant.
The technologies and lessons learned in the highest echelon of motorcycle racing was adopted to the new Sprinta with Ultraflex lubricant for road bikes.
According to PETRONAS, the new oil was formulated to react instantly to the rider's needs, and looking after critical parts such as the engine internals, clutch and gears. As such, the oil maintains its film strength, sheer stability and viscosity even at high RPMs. Consequently, the rider will feel that he has instant engine response and rapid acceleration.
But the lubricant is also designed to protect the involved parts in unpredictable city traffic, characterised by slow speeds, long idling time, hence high heat.
PETRONAS also formulated the oils to meet stringent global environmental regulations such as Euro 5 and Bharat (BS) VI.
Prices range between RM 15 to RM 67, depending on grade. They will be available from mid-November in PETRONAS Mesra stores and PETRONAS Partner Workshops. The range will also be exported globally, starting with India and Thailand in Q1 2020, followed by Indonesia, Vietnam and other countries.
The launch was carried out during the PETRONAS Sprinta Festival lifestyle event at The Gasket Alley. Fans got up close with Fabio Quartararo's Yamaha YZR-M1 racebike; met PETRONAS riders such as Franco Morbidelli, John McPhee, Khairul Idham Pawi, Ayumu Sasaki; enjoyed delicious food served by food trucks; awesome "live" band and "basker" performances; and photography with PETRONAS riders on the specially airbrushed Yamaha YZF-R25.