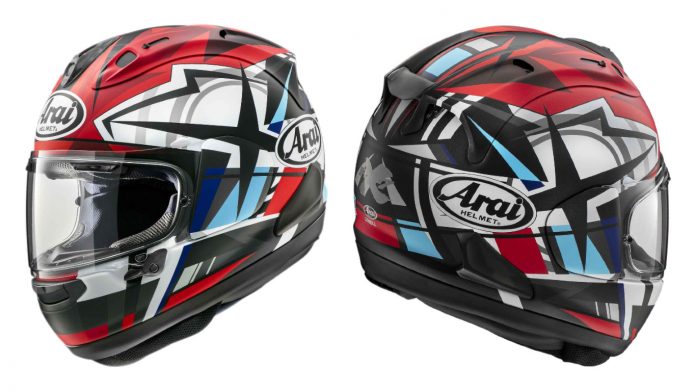 Arai RX-7X Takumi is the latest addition to the Japanese brand's proven signature race helmet line up.
Japanese helmet maker Arai introduced a vibrant new addition to its proven RX-7 race helmet line up. Called the Arai RX-7X Takumi, it comes dressed in a design and livery that celebrates Japanese professional rider Takumi Takahashi.
32-year-old Takahashi is no stranger in the world of motorcycle racing, sporting key achievements such as three wins at the Suzuka 8 Hours in 2010, 2013 and 2014. Besides that, he's also best known his role as HRC's MotoGP test-rider and regular wildcard entrant.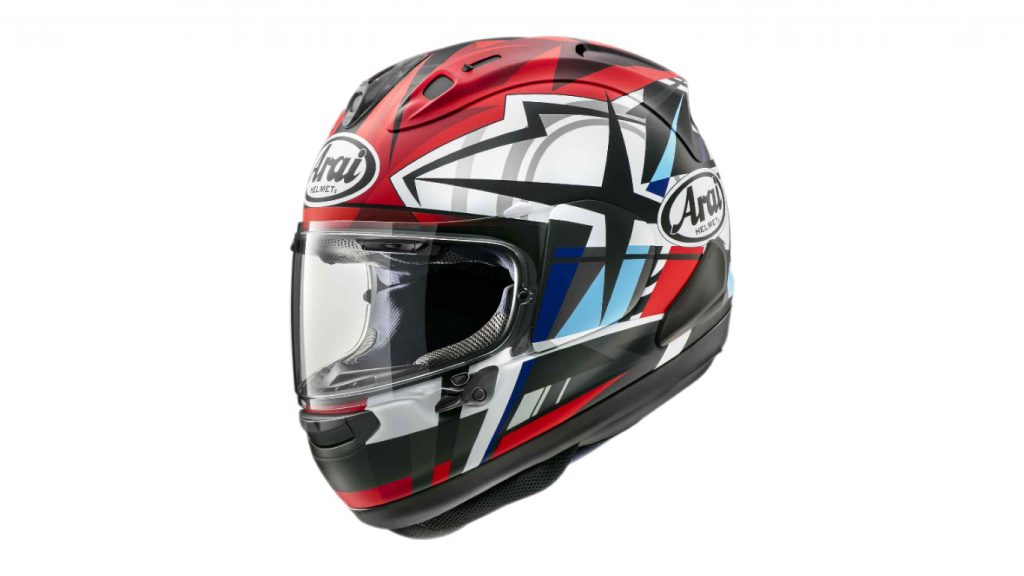 Like the bulk of its race replicas, the Arai RX-7X Takumi is fashioned similarly as the Japanese rider's actual race lid. Notable here is Takahashi's signature cross star graphics accompanied by a blue, red, and white colourway. Coincidentally, this also mirrors the livery of Takahashi's Honda CBR1000RR-R race bike.
The Arai RX-7X Takumi is slated to hit Japanese store shelves starting from May this year where it will fetch a retail price of 69,300 Yen (approx. RM2,437.40).