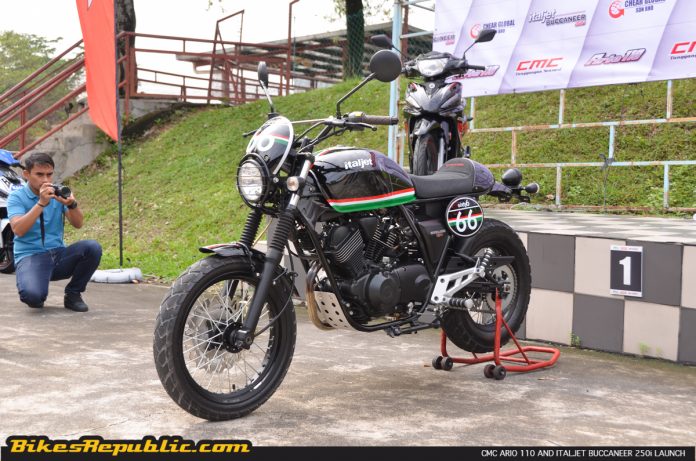 CMC Ario 110 & Italjet Buccaneer 250i launched!
Chear Global Sdn Bhd, the official distributor of CMC motorcycles here in Malaysia has just introduced their latest 2017 CMC Ario 110 moped and CMC Italjet Buccaneer 250i cafe racer. The launch was made at the ELITE Speedway Karting Circuit in Subang Jaya, Selangor earlier this morning.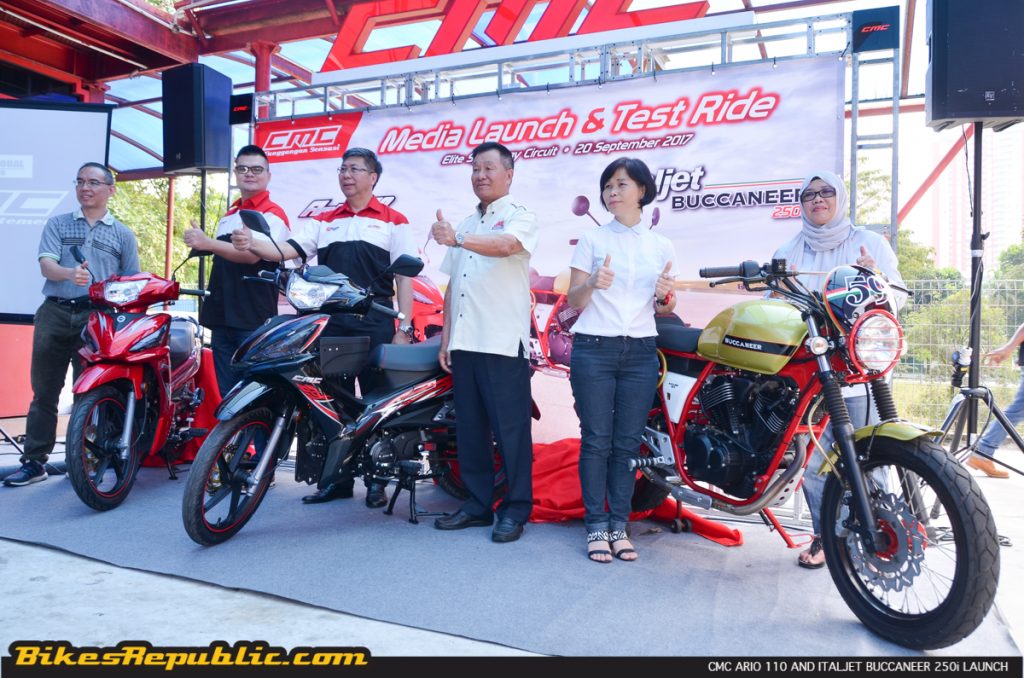 Focusing on elevating their presence in the country's motorcycle market especially the modern classic and lifestyle bikes, the two new additions have been designed to offer superb styling at affordable prices.
2017 CMC Ario 110 – RM3,988 (basic price without GST)
The new 2017 Ario 110 has been targeted to penetrate the ever growing demand for a good low capacity moped here in Malaysia.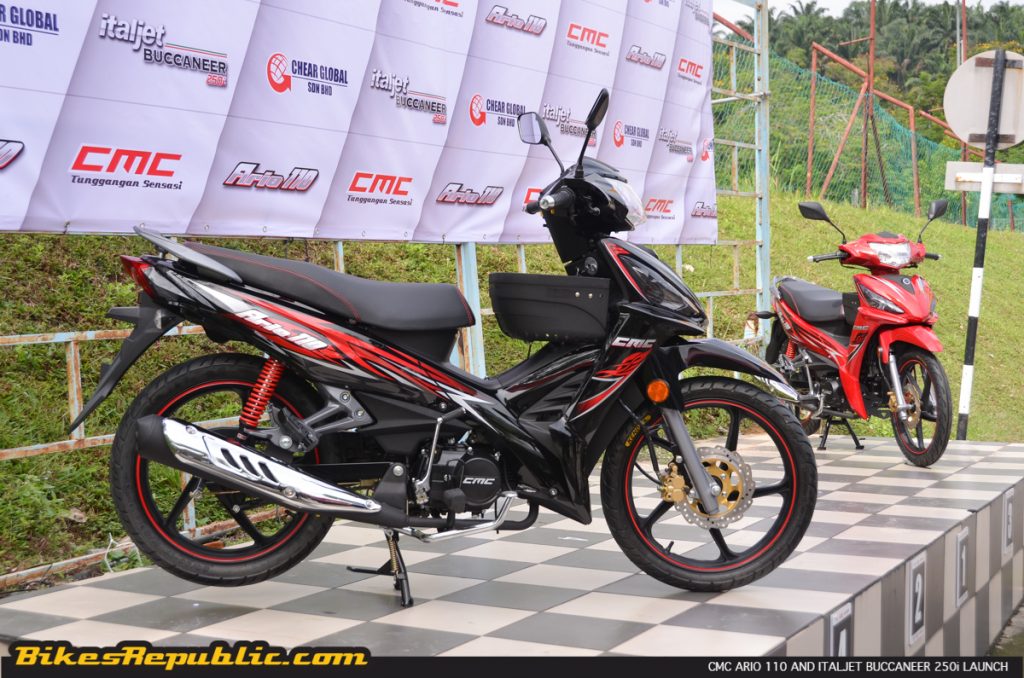 According to Mr Leong King Choon, COO of CMC Motorcycles Malaysia, "We are excited to have a product of good design and superior performance in its class to offer the riding community and at an affordable price tag too."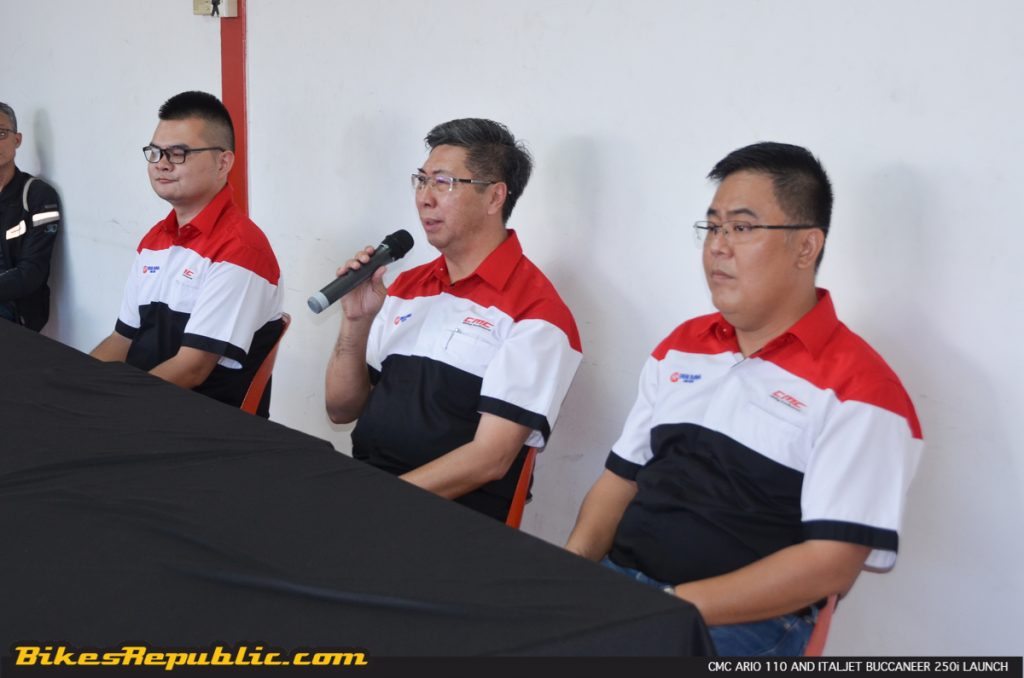 Their latest moped option is powered by a 107cc, four-stroke, single-cylinder, air-cooled, Euro3-compliant engine that produces 6.4hp at 7,500rpm and 7Nm of torque at 5,500rpm. CMC claims that their new Ario 110 is able to reach a maximum speed of 110km/h which is perfect for Malaysian highways and law-abiding citizens.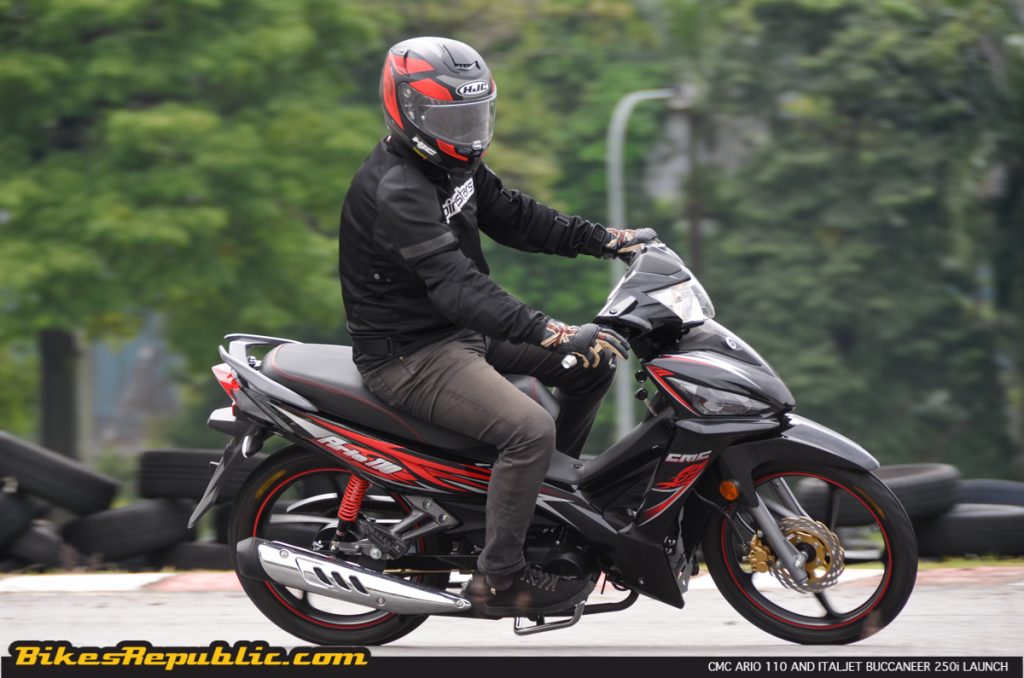 With a weight of 107kg, the Ario 110 promises great fuel economy which has been paired with its small but sufficient 4-litre fuel tank. Other specs include front telescopic fork, rear hydraulic coil spring and a braking package which consists of a front disc abd rear drum setup.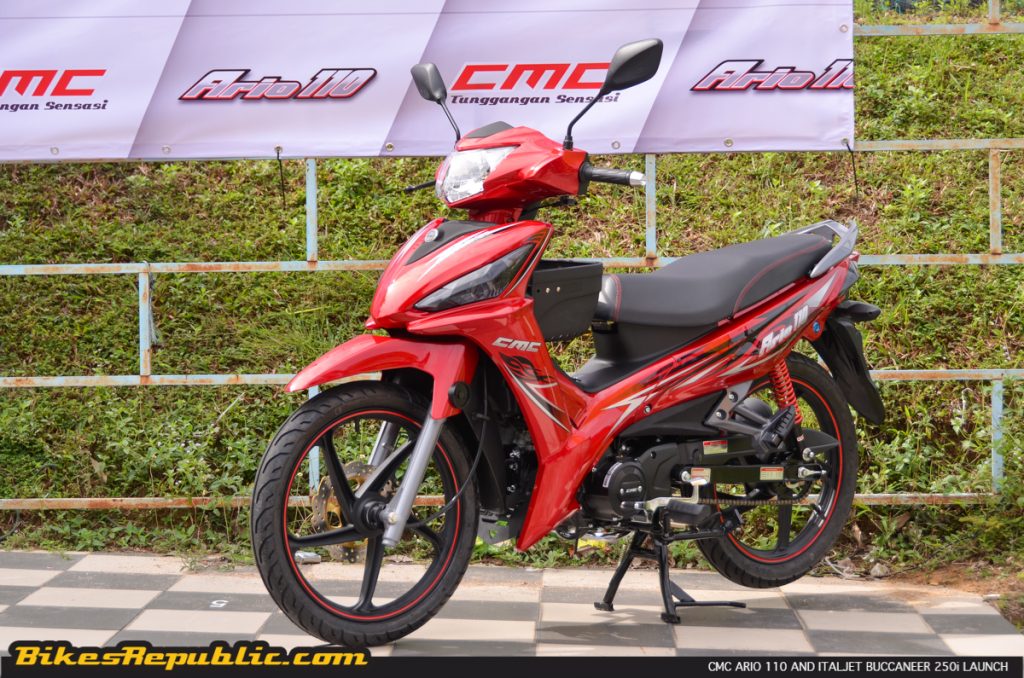 The 2017 Ario 110 is priced at RM3,988 (basic price without GST). There are two colours available; Metallic Red and Black.
2017 CMC Italjet Buccaneer 250i – RM15,500 (basic price without GST)
Together with the new CMC moped, the 2017 Italjet Buccaneer 250i cafe racer joined in the launch as well. With a very distinctive and beautiful design, we think will catch on with the modern classic motorcycle enthusiasts here in Malaysia.
"The cafe racer motorcycle remains hugely popular till today and in fact over the past few years has made a comeback, as many distributors are joining the bandwagon by offering models of similar design."
The most interesting feature of the 2017 Italjet Buccaneer 250i has to be its 250cc, 60-degree V-twin, fuel-injected engine which churns out a respectable 17.4hp at 8,000rpm and 19Nm of torque at 6,000rpm.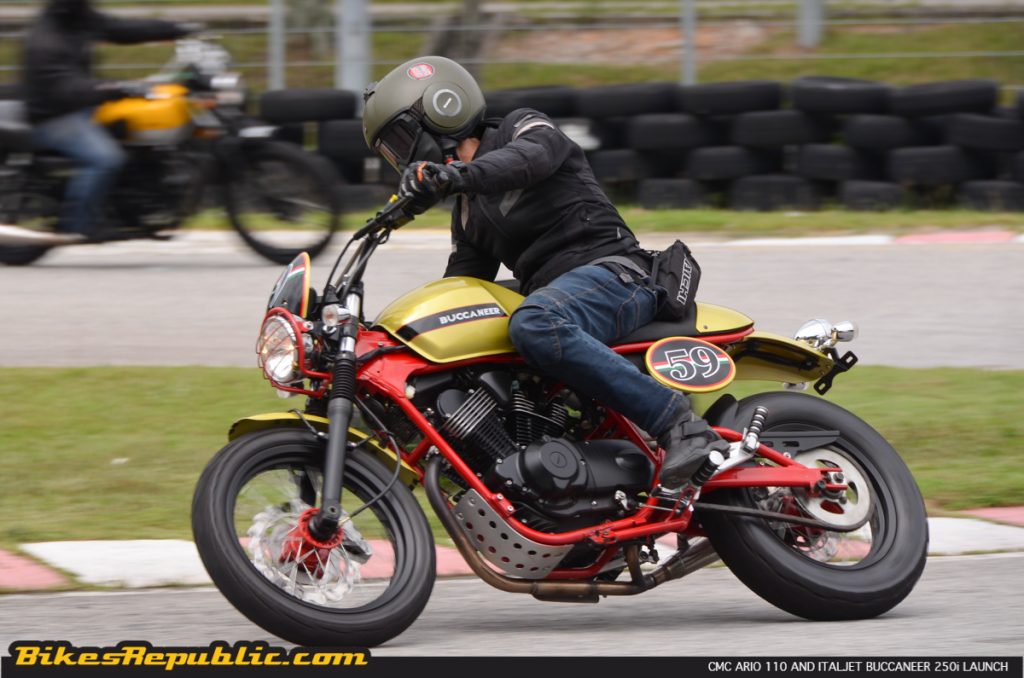 The fuel tank is not only beautifully designed but also able to carry 14 litres of fuel. This means that the 2017 Italjet Buccaneer 250i is able to cover quite a distance before having to stop for a refuel.
All that power is transferred down to its rear 15-inch spoke wheel via a 5-speed manual transmission with a final chain drive setup.
The suspension package consists of a front telescopic fork and a rear monoshock system together with all-round disc brakes (280mm front, 240mm rear) for a controlled and smooth riding experience.
Those interested in getting a 2017 CMC Italjet Buccaneer 250i of your very own, it is priced at an impressive RM15,500 (basic price without GST). Three colour options are available; Yellow Gold, Black and Matte Black.
To know more about the new CMC bikes, head on over to www.cmcmotorcycles.com.my.
PICTURE GALLERY