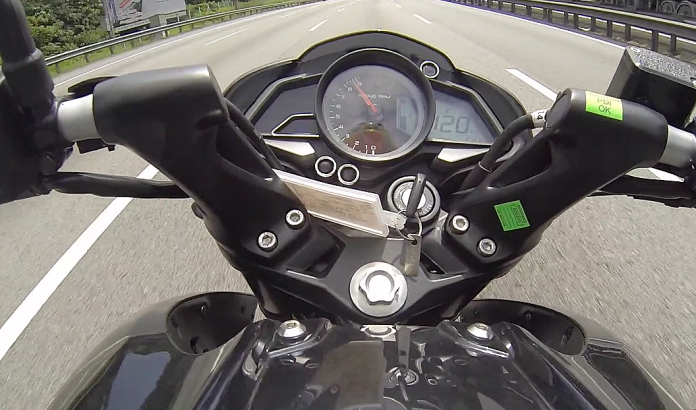 The Modenas Pulsar NS200 has been quite popular in Malaysia despite some people saying Modenas should be able to build its own bikes. Well, that's a different story altogether but for what it is, the NS200 is a good bike for those looking for a cheap step up to bigger capacity motorcycles.
There are many reviews on the internet already, and we have also tested both the bikes with the review already in our draft board waiting to be published. Well, we were going to publish it today, but then we got hold of this video of someone taking the NS200 on a top speed run.
Well, the Modenas NS200 barely manages 151km/h, but some of our friends have seen 156km/h but it was on a downhill, so it doesn't count. But that is not too shabby considering the price of the bike, we are just curious as to how stable the bike was at that speed. Watch for our review, meanwhile, enjoy the video!
Why is the Modenas Pulsar NS200 such a big deal? Click here to find out!