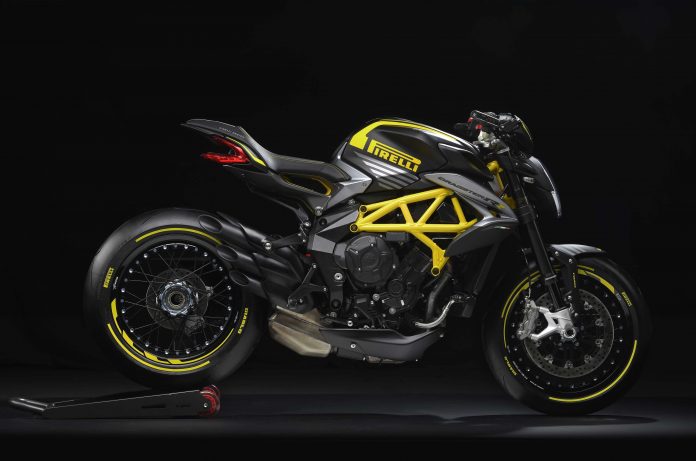 The MV Agusta Dragster 800 RR Pirelli is a limited edition model.

It features many details that pay homage to the famed Italian tyre maker.

No word yet on how many will be built and price.
MV Agusta has a knack for launching limited edition models. Well, as the saying goes, if you have the look, flaunt it. And flaunt it they do with this eye-popping Dragster 800 RR Pirelli.
MV Agusta is always on the cutting edge of motorcycle design and the 2018 Dragster800 RR is a result of that philosophy. However, the bike begs to be customized despite already looking great as stock (especially that truncated tail).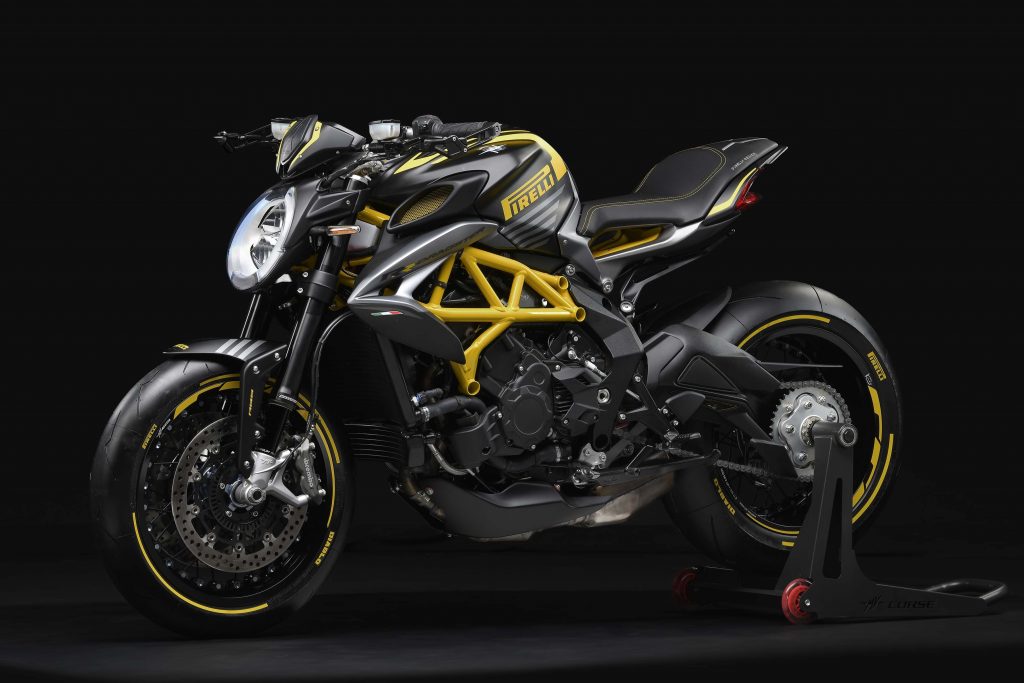 On the other hand, famed tyre maker Pirelli is not a stranger to style, either, so it is only right that these two Italian firms worked on a motorcycle together.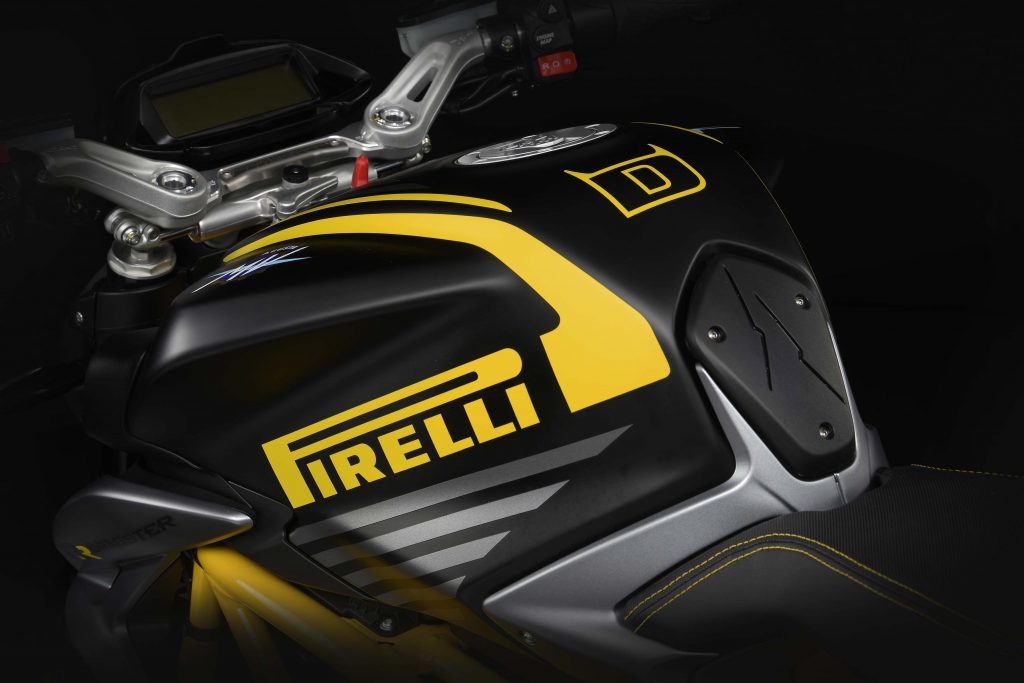 The project started with the bike as a canvas with cosmetic changes added to it. There two models, one in black and yellow and the other in white and blue.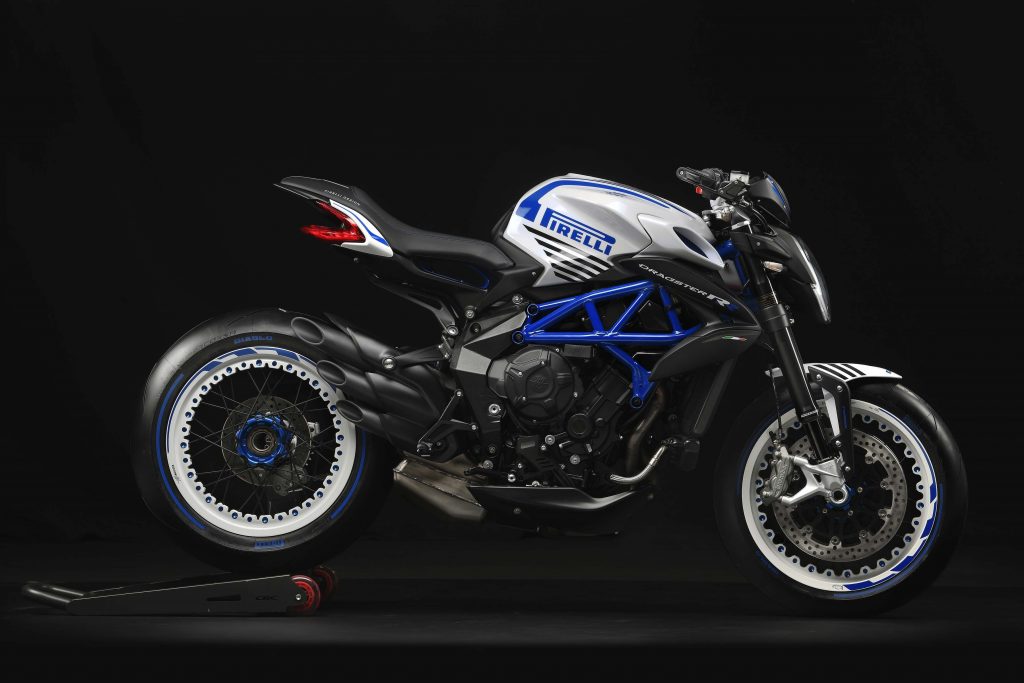 Either way, both models stand as homages to Pirelli brand, therefore there are plenty of Pirelli designed details scattered throughout the bike.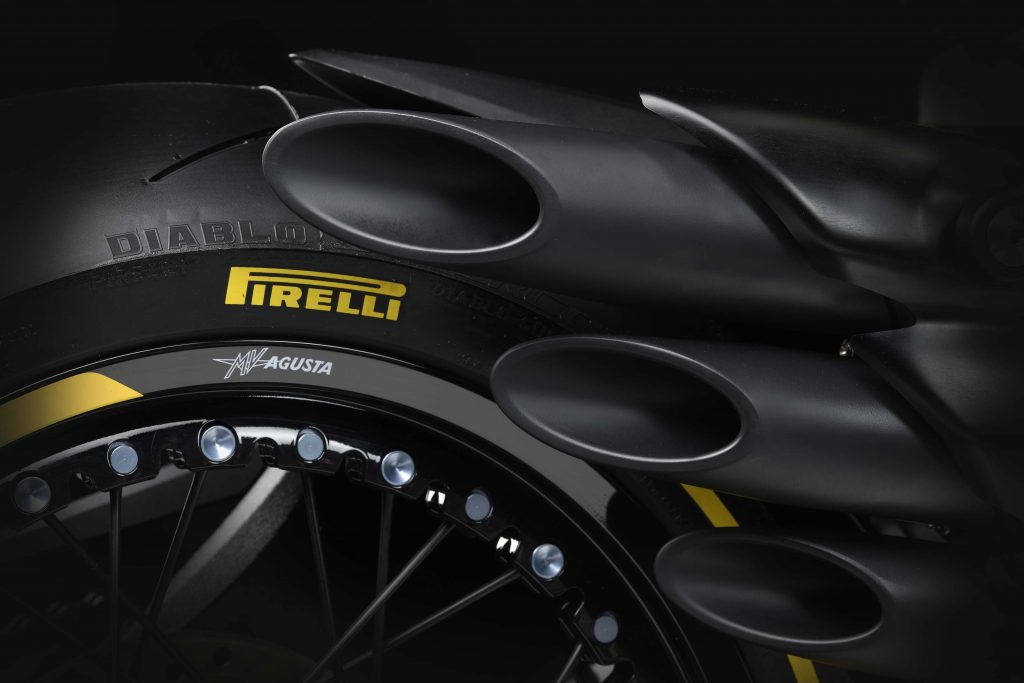 For example, the rub tank pad, passenger seat and instrument cluster nacelle bear the Pirelli Supercorsa SP's lightning bolt-like tread pattern. The three exhaust tips are coated in a special ceramic paint.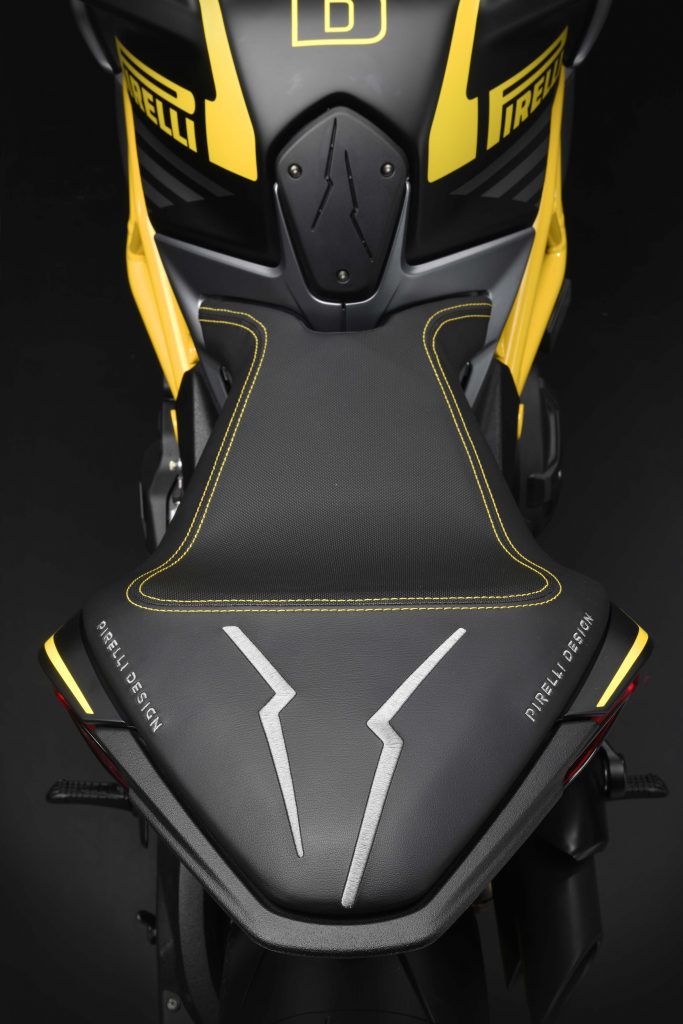 Other cosmetic touches are the yellow or blue power-coated trellis frame, prominent Pirelli stencil, Diablo logo on the tank, vinyl on the rims and specially lettered and lined Supercorsa SP tyres.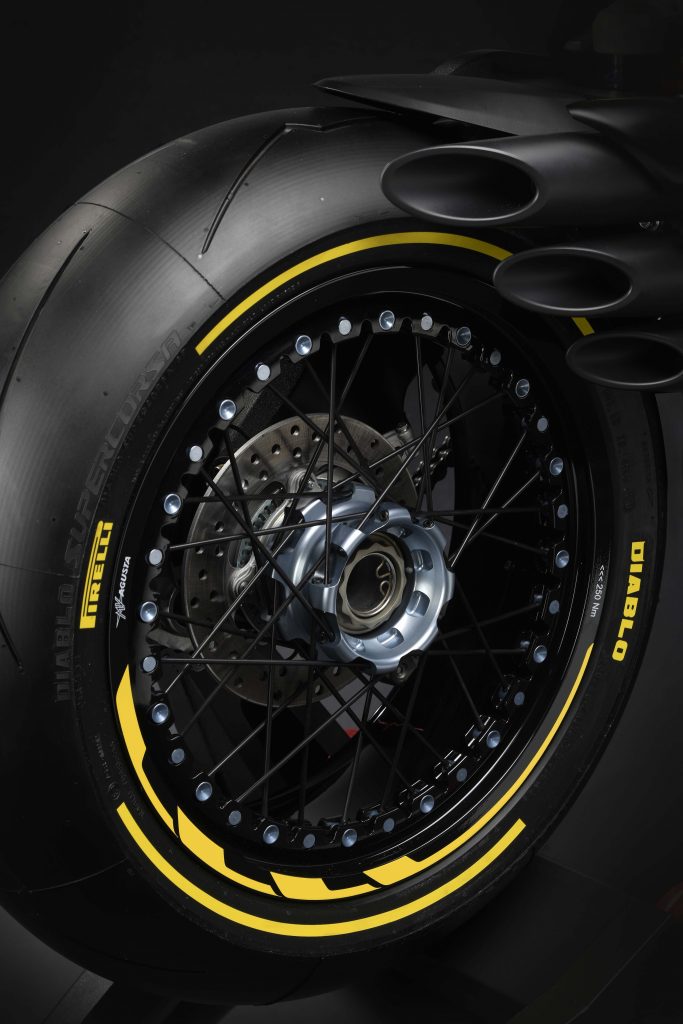 There is no news yet of how many MV Agusta Dragster 800 RR Pirelli will be produced and its price. We also wonder if it could appear in Malaysia, given the mess left behind by DNC Asiatic (Demak).
Demak shuts down: What could have happened to this promising Malaysian motorcycle builder?