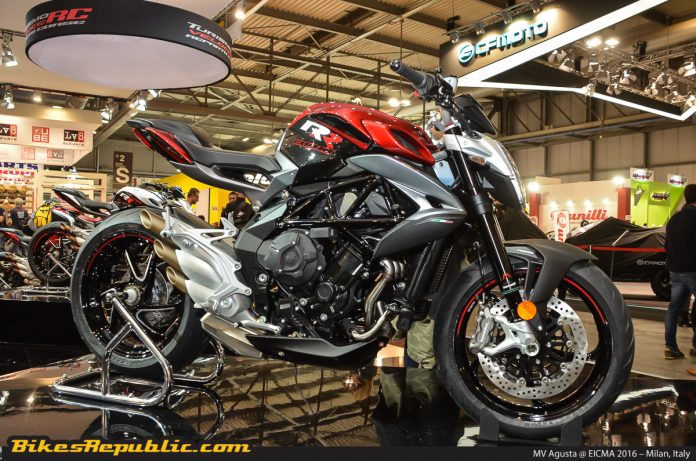 MV Agusta @ EICMA 2016: New Brutale 800 RR naked added into2017 line up alongside other updated models.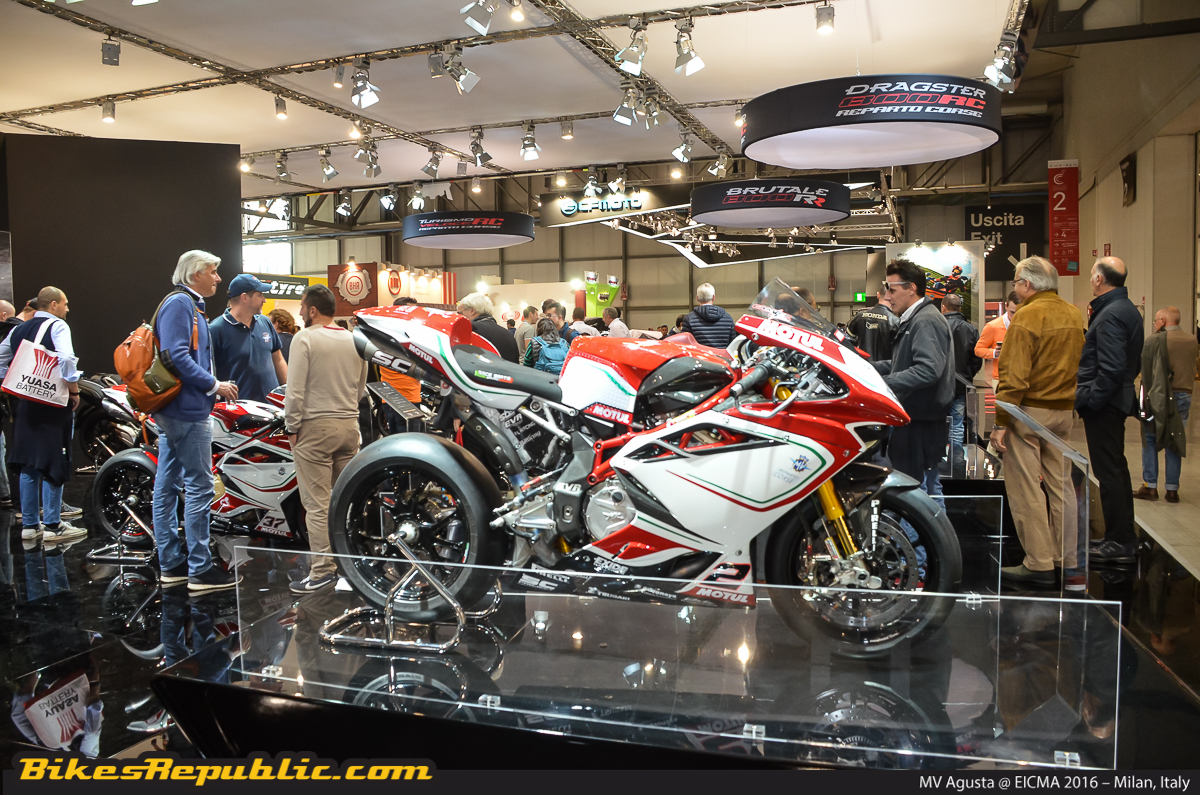 For the Varese-based artisans that are MV Agusta, this year's EICMA is perhaps a tad bit special. Having started the year with financial speed bumps, having its ledgers back in the green just before the show deserves some applause. With that, here's a the sights from MV Agusta @ EICMA 2016.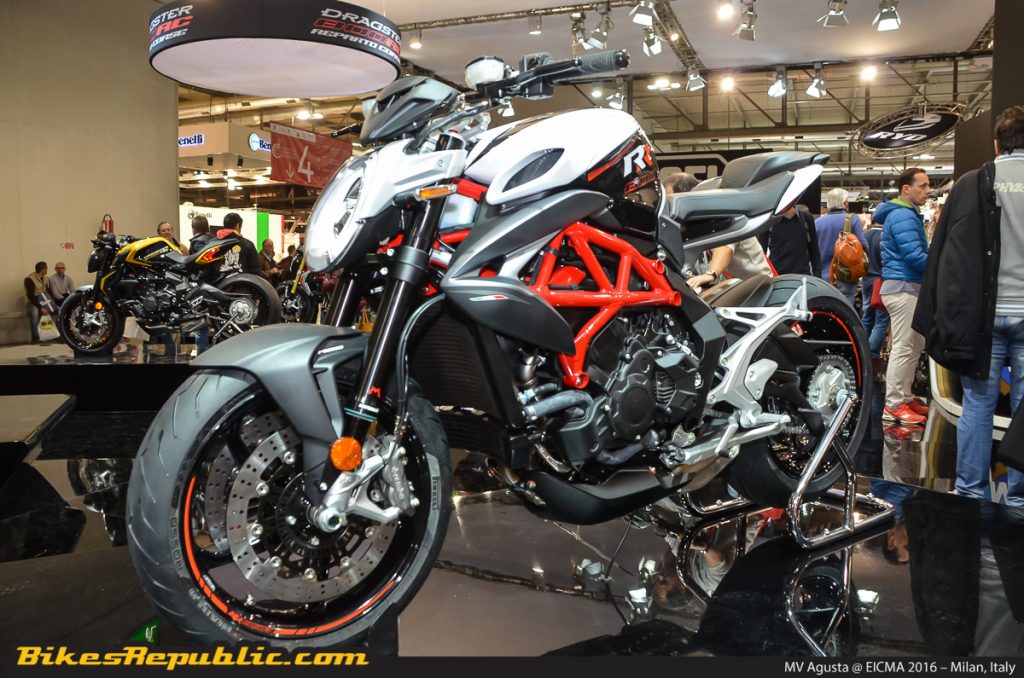 Brutale 800 RR
New for 2017 is the MV Agusta Brutale 800 RR. This is essentially an up-specced version of the new and current generation Brutale 800 that entered the market earlier this year.
MV Agusta have blessed this new RR version with a little more power at 140hp that's matched up with 85.4Nm of torque from its Euro 4-compliant 798cc triple-cylinder heart. Much of the tweaks were aimed at meeting new noise and emissions regulation, explaining the large new exhaust chamber.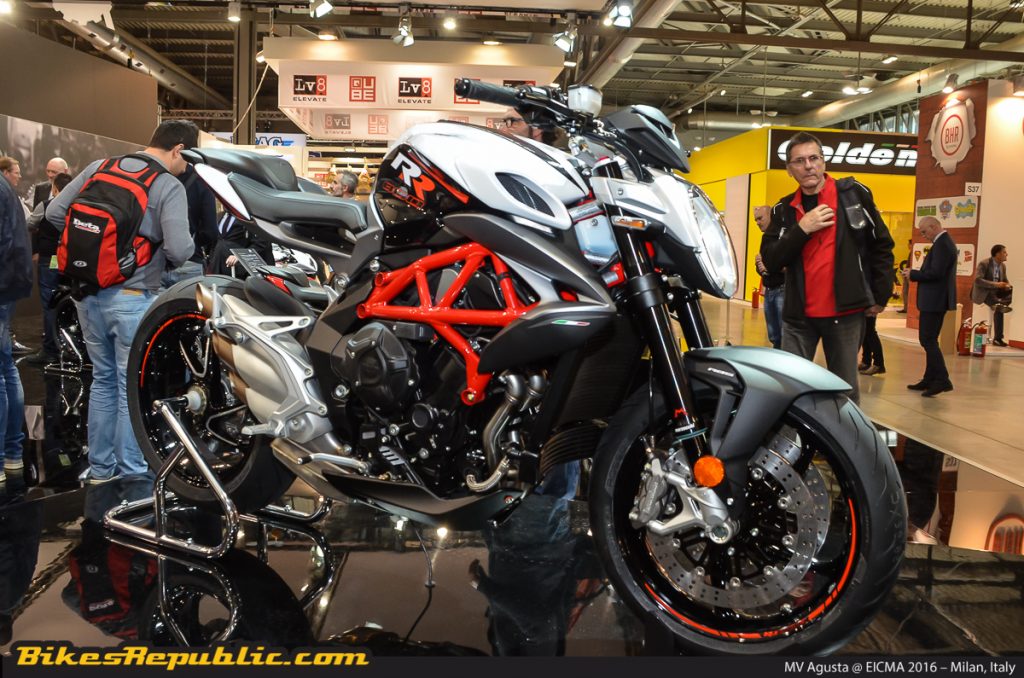 With the added power, MV Agusta also opted to match it with enhanced controllability through upgraded electronics. The ride-by-wire throttle in the Brutale 800 RR is now enhanced and a newly added EAS 2.0 quick-shifter now promises seamless shifts in both directions.
There's also an eight-level traction control suite and dual-channel ABS to boot. Brembo supplies the front 320mm discs and radial calipers whilst Marzocchi primes it with fully adjustable forks and is paired with an adjustable Sachs rear shock unit, not forgetting a new steering damper capping things off.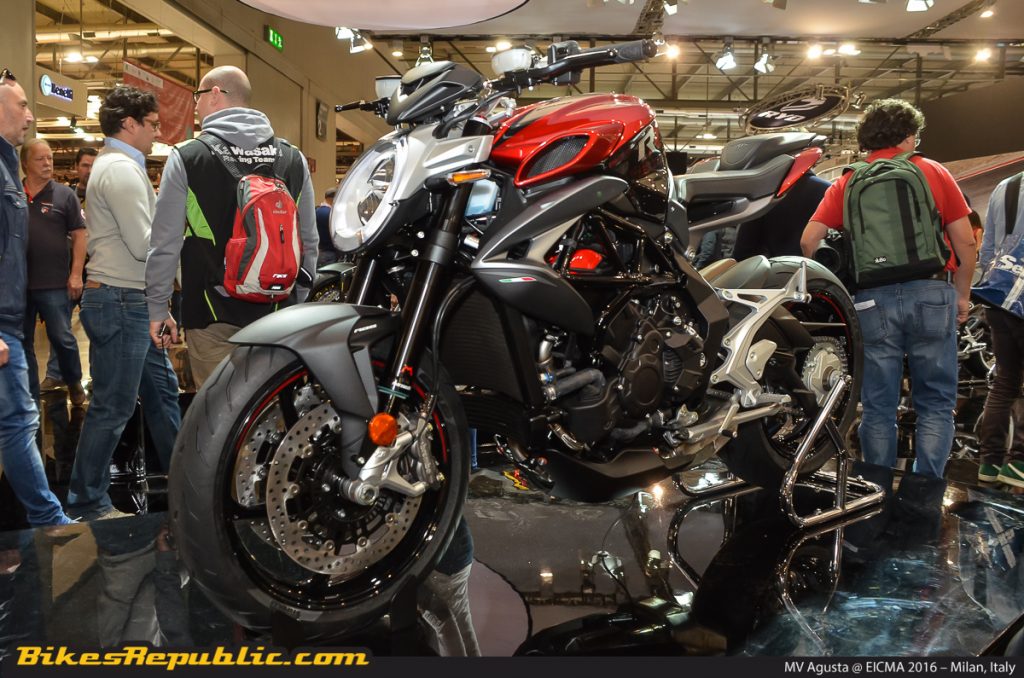 With the base bike hailed by many as one of the brand's most refined bike yet, the new Brutale 800 RR takes things up a little more in this department. We reckon this should make it quite the winner amongst fans worldwide.
Brutale Dragster RC and Turismo Veloce RC specials
Also added into the 2017 line up are two more additions to the brand's RC (Reparto Corse or Racing Department) range. They are the Brutale Dragster 800 RC streetfighter and the Turismo Veloce RC sport touring.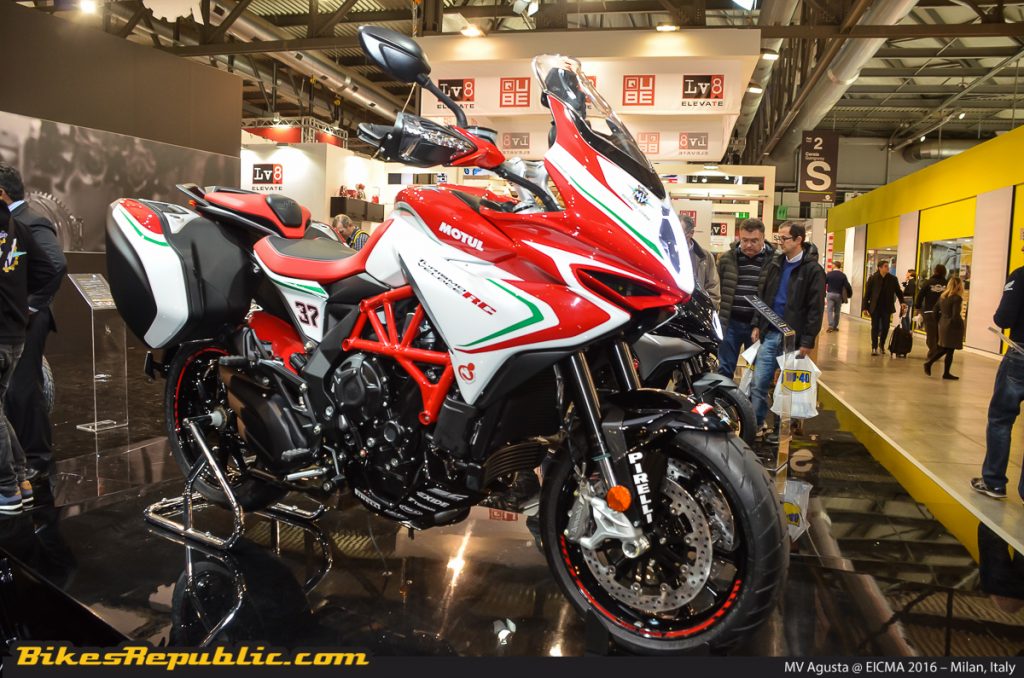 Both models get treated with the signature RC tricolor racing livery scheme, adding a racier touch to things. In the Turismo Veloce RC, the scheme is dressed on its two panniers as well and looked rather tasty when seen in the flesh.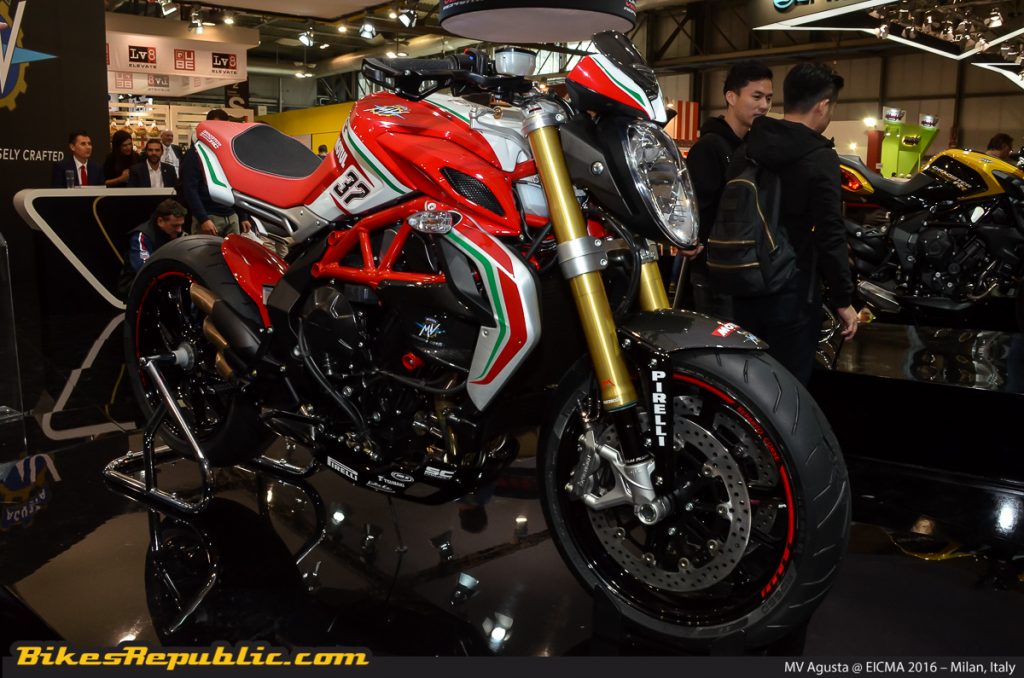 Both share the same updated 798cc triple-cylinder hearts that boast small upgrades all round with the Dragster RC sporting the same 140hp figure as the RR whilst the Turismo Veloce RC has 110hp instead.
Like the updated-for-2017 F3 675 RC, F3800 RC and F4 RC models shown off earlier this year, both the Brutale Dragster 800 RC and Turismo Veloce RC models will be subjected to a limited production run of just 350 units and 250 units respectively.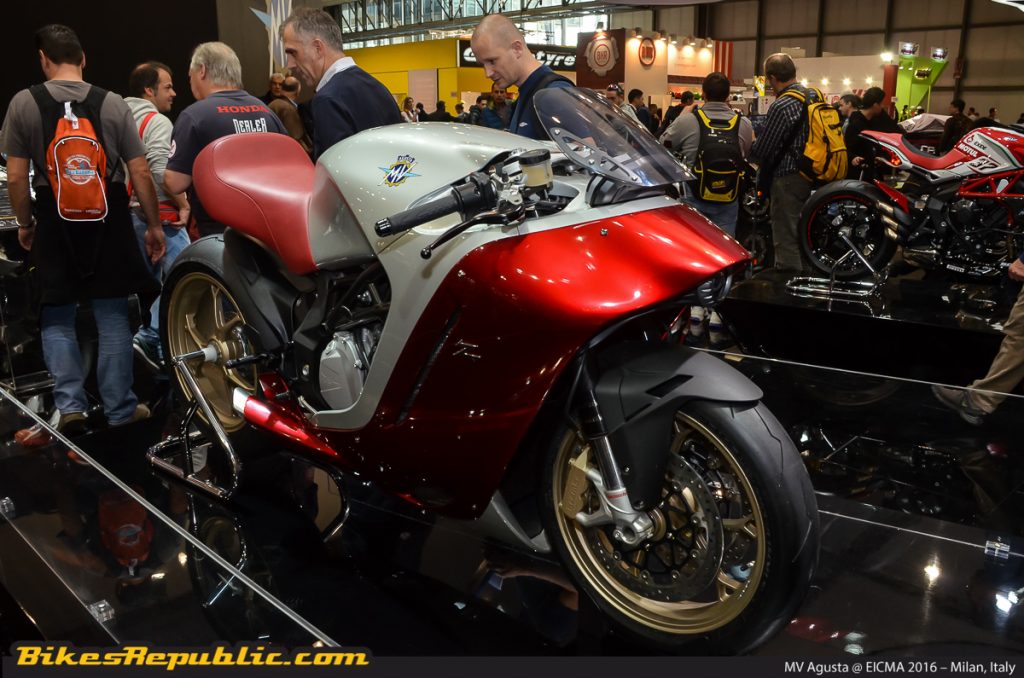 F4Z by Zagato
EICMA 2016 was also another chance for MV Agusta to showcase its radical and somewhat controversial F4Z Zagato. The bespoke, one-off special sees its F4 RR base bike undergoing a serious makeover done by Milan-based Zagato.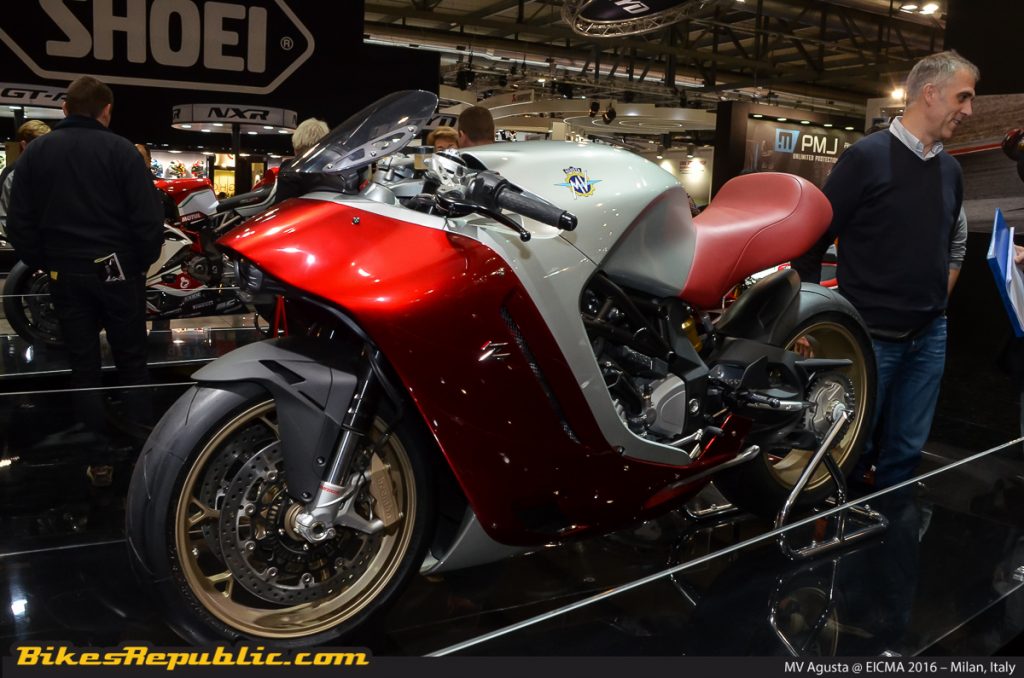 This was groundbreaking for Zagato being its first two-wheeled creation. More importantly, it gives us a glimpse of what future MV Agustas might look like. And, trust us with this, it really does look stunning when seen with the naked eye.
MV Agusta @ EICMA 2016