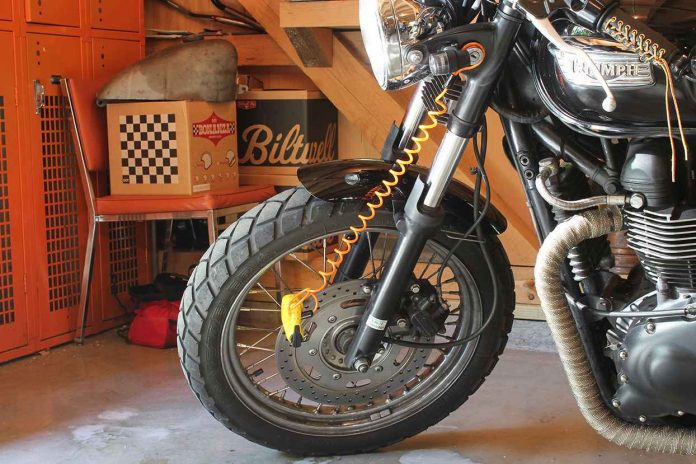 Motorcycles were the most stolen vehicles in 2018.
A total of 26,779 motorcycles were reported as stolen.
In another news, fatalities from road accidents dropped by 2.4%.
Motorcycles top the vehicle theft, according to the statistics released by the Department of Statistics Malaysia (DOSM).
The DOSM report stated that there was a total of 71,760 71,760 property thefts reported in 2018. Of that number, 50.1% represented vehicle theft.
Of that number, motorcycle and bicycles top the list with 26,779 stolen. This was a huge sum compared to 7,412 cars and 1,761 lorries/vans.
Is someone playing Grand Theft Auto in real life?
Most of crime cases in 2018 were related to property. The highest property crime was contributed by vehicle theft (50.1%).#StatsMalaysia#MyStatsDay#BetterDataBetterLives#LeaveNoOneBehind#SDG#HIES2019#MyCensus2020#DOSM70Tahun pic.twitter.com/xtaOZzOpnc

— DOSM (@StatsMalaysia) November 27, 2019
All we can say please lock up even if you're stepping into 7-Eleven for a couple of minutes, or if the bike's parked within your driveway. Thieves look for instances of vulnerability and won't want to spend a long time trying to unlock that disc lock (for example).
On another note, deaths caused by road accidents in 2018 dropped 2.4% from the previous year, from 4,499 to 4,391.
While that number looks big, it represents only 1.1 percent of the total number of reported road accidents. Selangor registered the highest fatality rate of 1,046 cases, while Kelantan had the highest injury rate of 1,626.
Remember to gear up and ride safe. Like a public safety message once said, "Don't become a statistic."