The Motonation 2018 was officially launched earlier today in Glenmarie, Shah Alam.
This year's main event will be held at MECC, MATRADE from 19 to 21 October 2018.
Over 100,000 attendees are expected to flock to this year's extravaganza.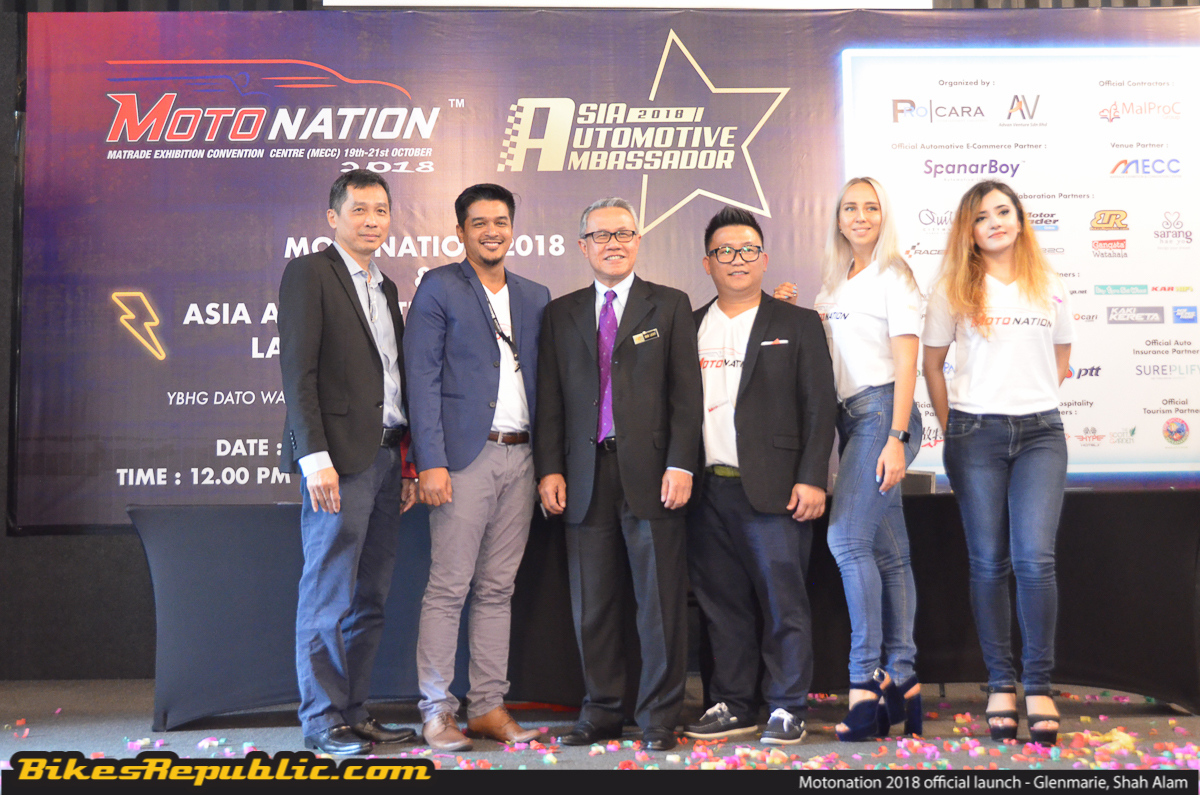 The Motonation 2018 is ready to kick things off with their official grand launch which happened earlier today. Held in Glenmarie, Shah Alam, more than 200 participants from different parts of the automotive industry witness the launch ceremony which was officiated by Dato' Wan Latiff Wan Musa, Deputy CEO of MATRADE.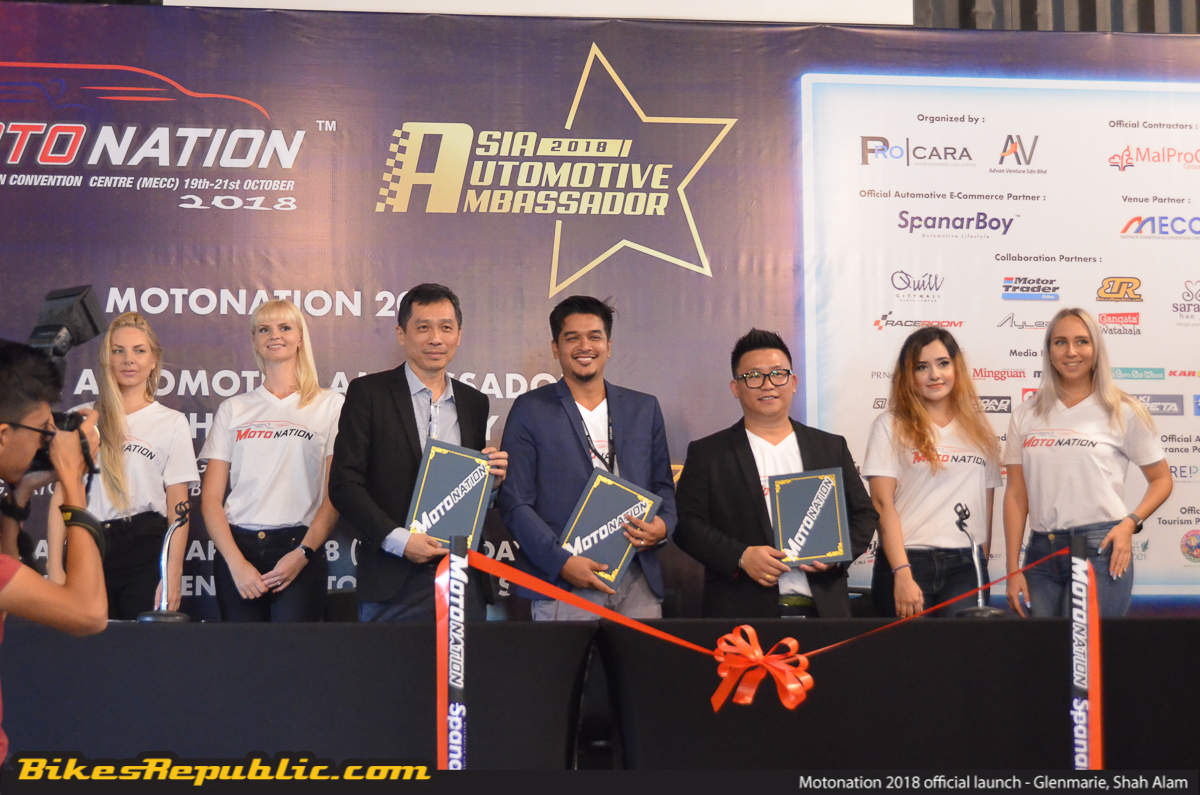 Also present earlier today were Nazrul Zahri, CEO of Motonation, Mr Por, CEO of Spanarboy, and Mr Jason, CEO of Miss Malaysia Kebaya (MMK). All of these great individuals gathered today to sign the official MOU for Motonation 2018.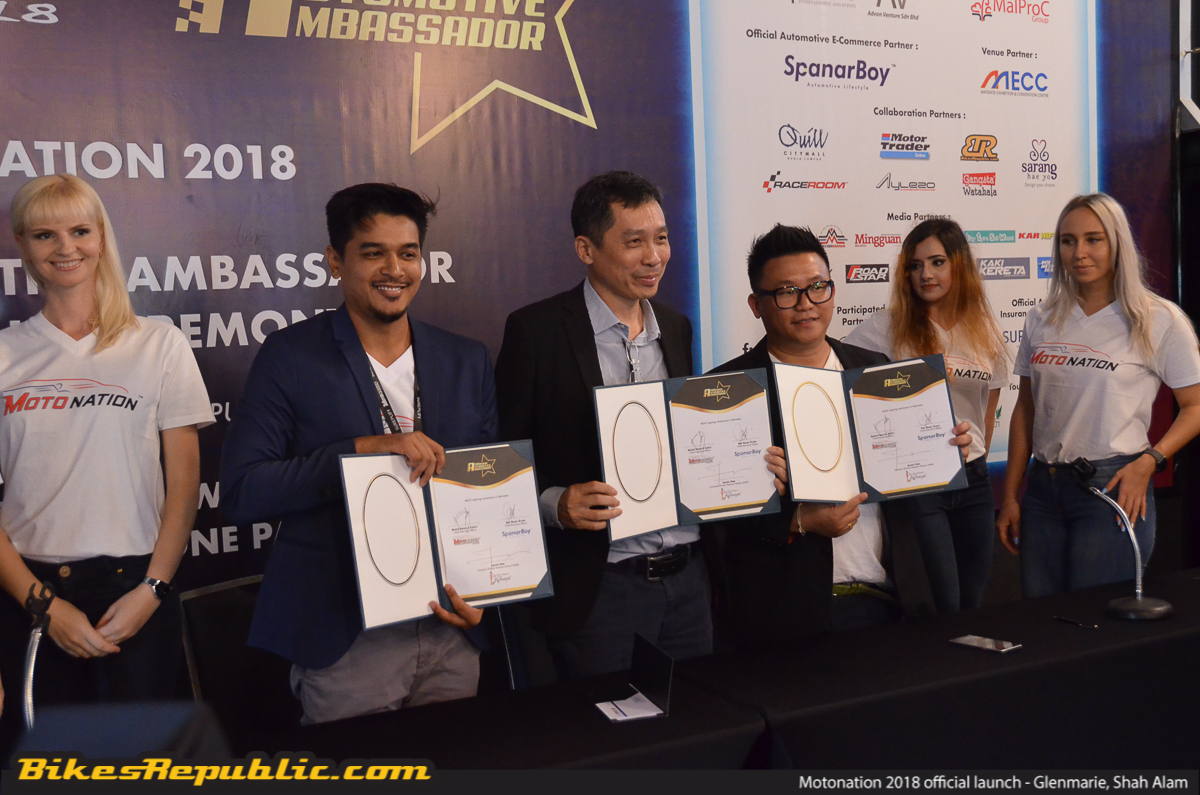 The first ever Motonation event was organised last year and their main event last November was one of the biggest automotive events in Southeast Asia. Their second year is planned to be bigger and better than 2017 which will be held in MECC, MATRADE from 19 to 21 October 2018.
Motonation is considered superbly unique compared to other automotive-related events as the three-day extravaganza will be covering both lifestyle and corporate automotive segments. Things like automotive parts, financing, education, art, culture, and many more will all gather under one exciting roof.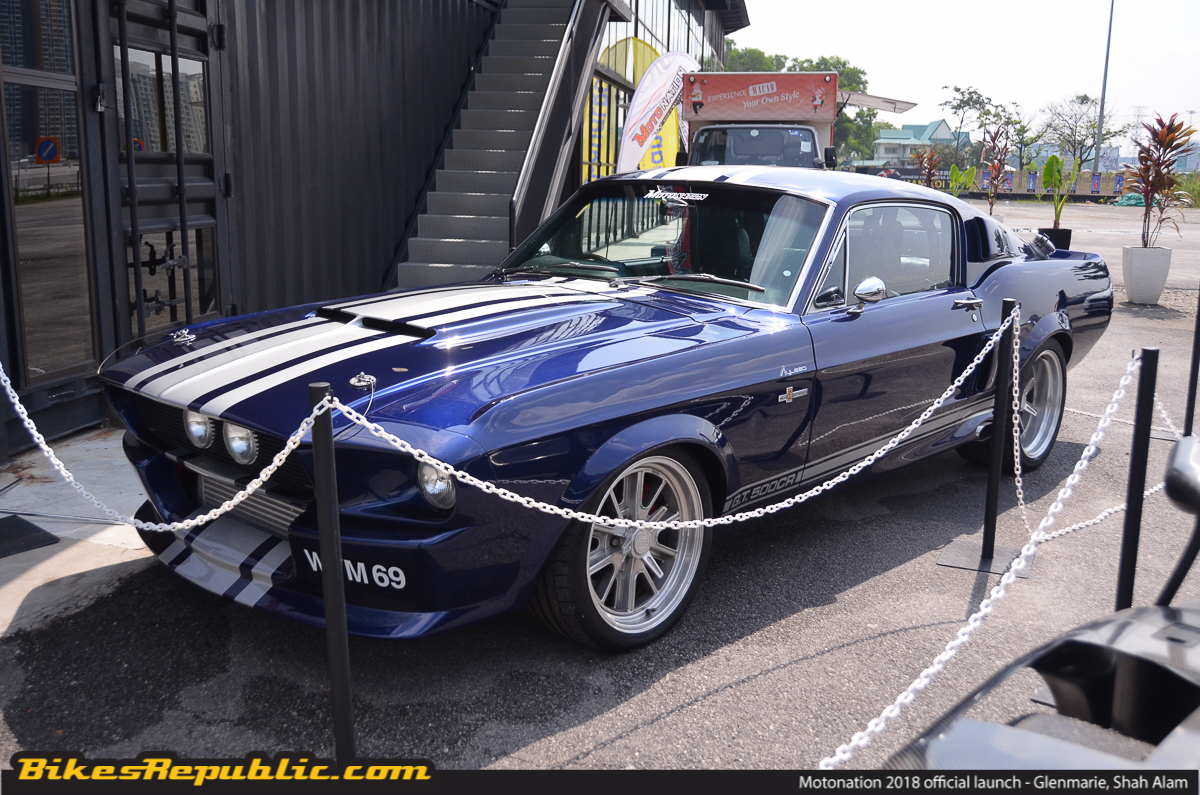 Apart from the main event happening this October, Motonation will also organise the second ever Asia Automotive Award to show their appreciation towards outstanding players in the automotive industry. 55 awards were given out last year and like this year's main event, it's going to be better than ever.
There's also one very special addition to this year's Motonation 2018. For the first time, the Asia Automotive Ambassador award competition platform will be launched in collaboration with Miss Malaysia Kebaya (MMK). This contest's main purpose is to search for an aspiring female role model to be the face and voice of the automotive industry here in Malaysia.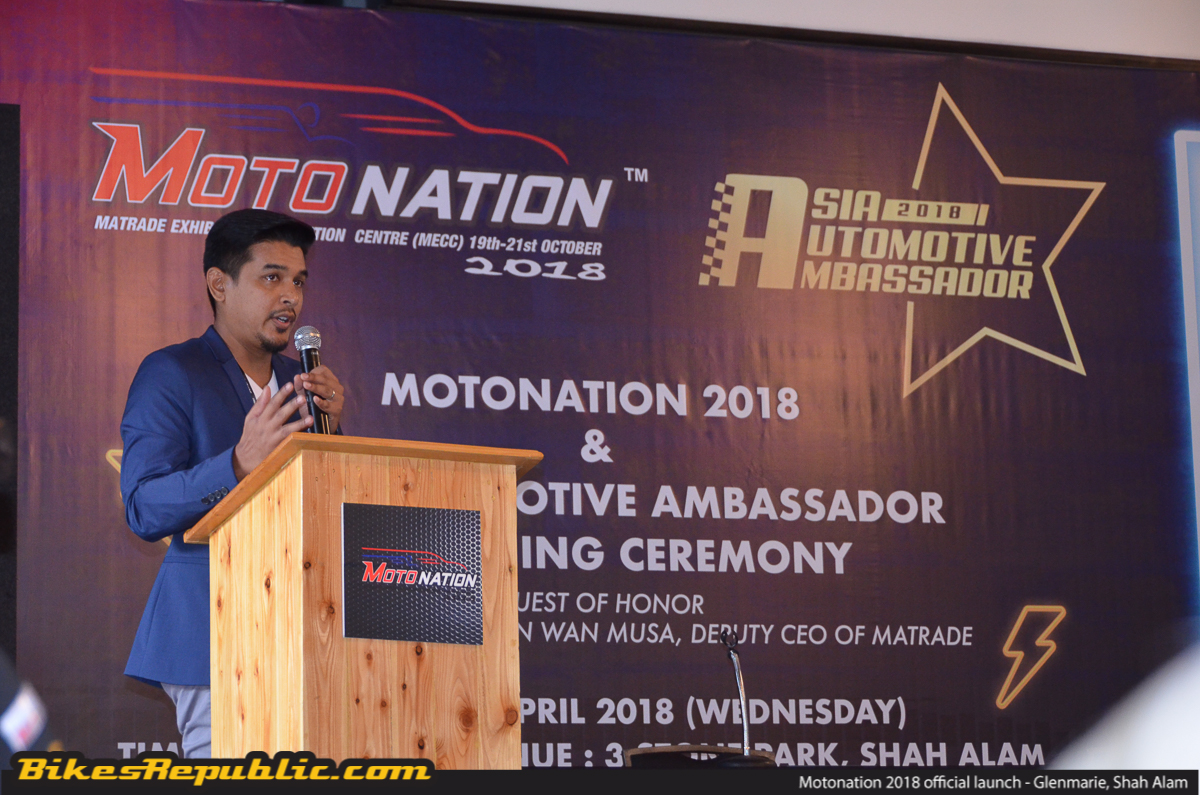 The Asia Automotive award will be held together with the Motonation 2018 roadshows which will go across Malaysia throughout the year. Some of these locations are Scott Garden Mall, Hype Motorsport Hotel, Quill City Mall, and many more.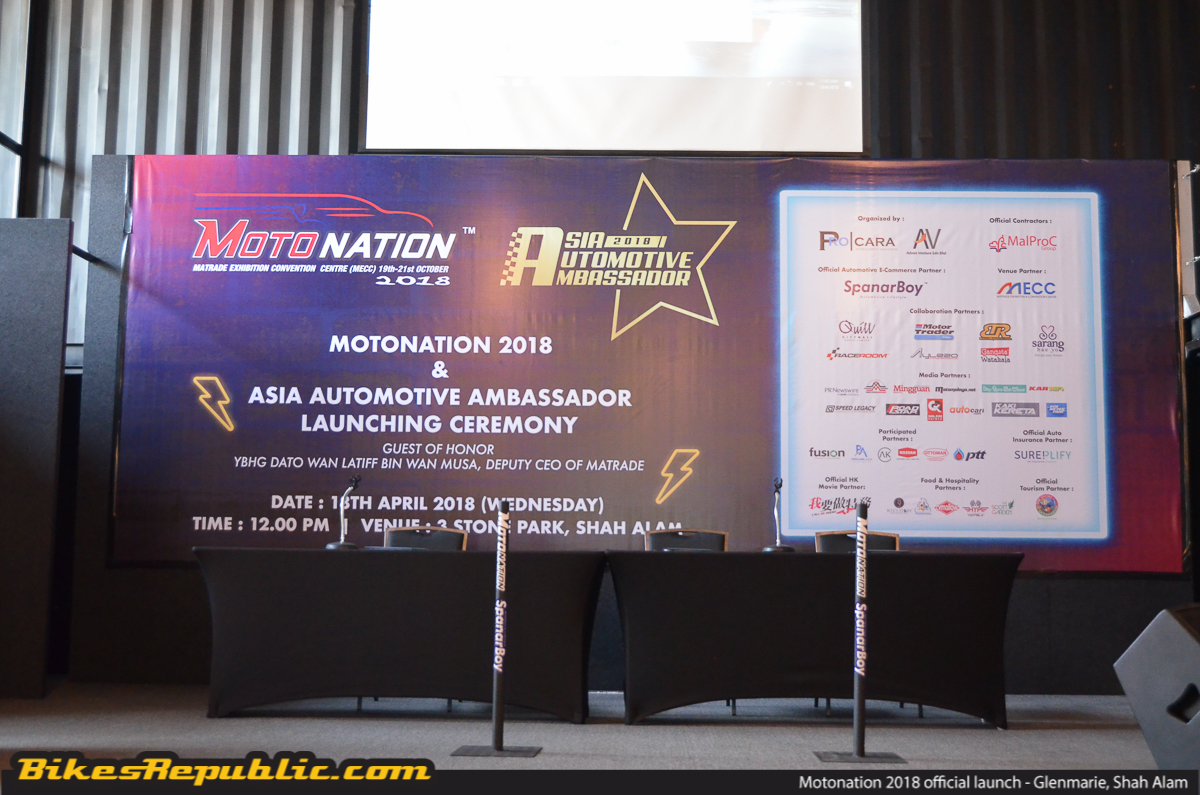 Another surprise announcement was the Spanarboy, the first online e-commerce platform hosted by Motonation 2018. This will be a one-stop centre for everything and anything automotive where vendors and other participants will be able to reach and market their products to a much bigger and wider audience online.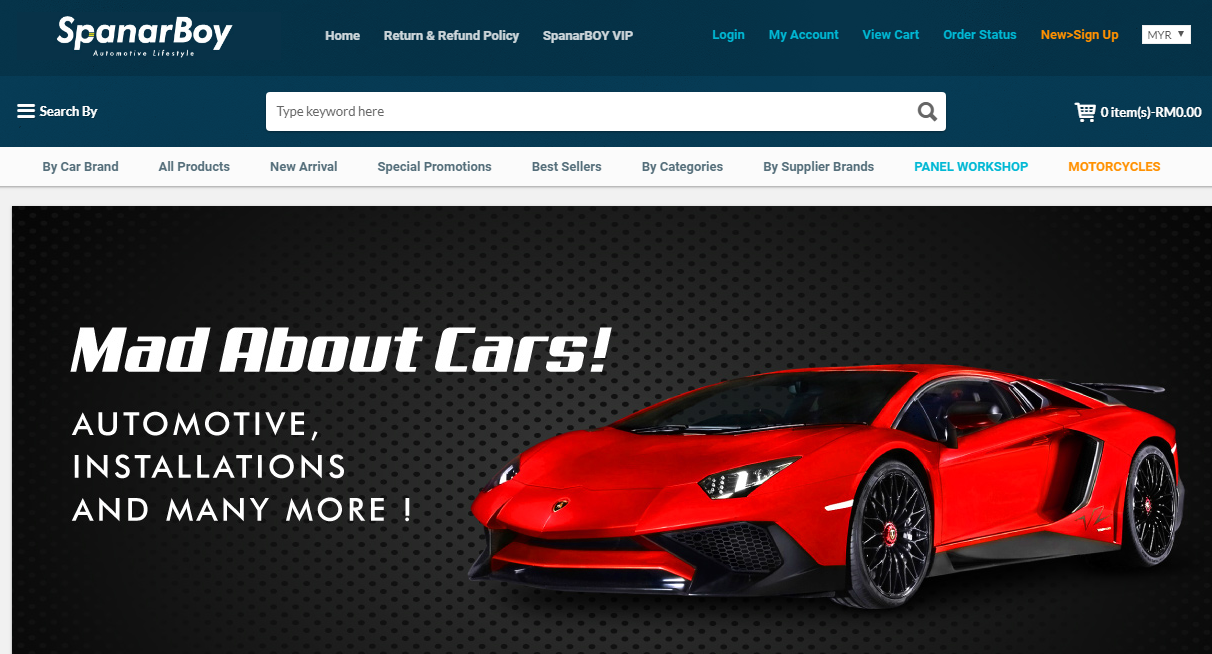 So, block the dates from 19 to 21 October 2018 because you don't want to miss this year's extravaganza where an expected 100,000 people will attend. To know more about Motonation 2018, head over to the Motonation official Facebook page.