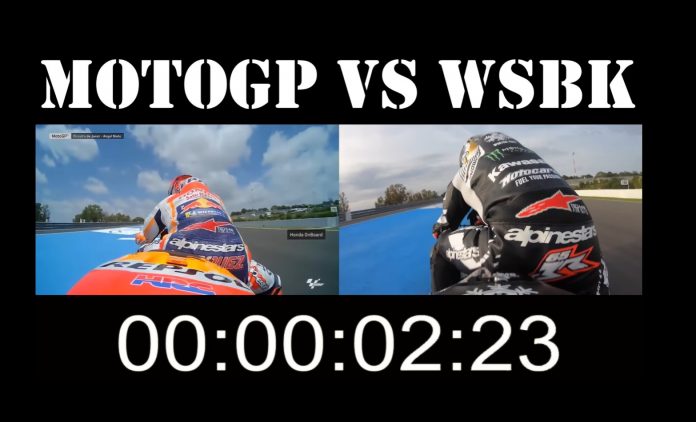 YouTuber Lachlan Epis recently posted a very interesting comparison video between MotoGP and WorldSBK. Reigning champions from each race series did a hot lap around Jerez and it shows how different things are between the Honda RC213V ridden by Marc Marquez and the Kawasaki Ninja ZX-10R piloted by Jonathan Rea.
It was not too long ago that Kawasaki wanted to enter their WorldSBK world champion rider (and bike) as a wildcard entry in one of the MotoGP races. We all know for a fact that MotoGP prototype machines (which are worth millions each) are faster and more powerful, but how big is the gap when compared to a race-spec street bike?
In a short track like Jerez with no significantly long straights, it looked like the Kawasaki was able to keep up within the first two sectors of the circuit. This comes as no surprise when piloted by the great WorldSBK GOAT, Jonathan Rea, as he has proven in the past that even with the ZX-10R race-spec machine, he was still able to lap some tracks faster than some MotoGP riders.
The difference comes in when both Marquez and Rea entered the final sector of the track where the Kawasaki bike was slightly left behind and by the end of the lap, Marquez was already tenths clear of the WorldSBK champion. And that's just one hot lap, imagine the gap if they were to go head-to-head in a full-length race.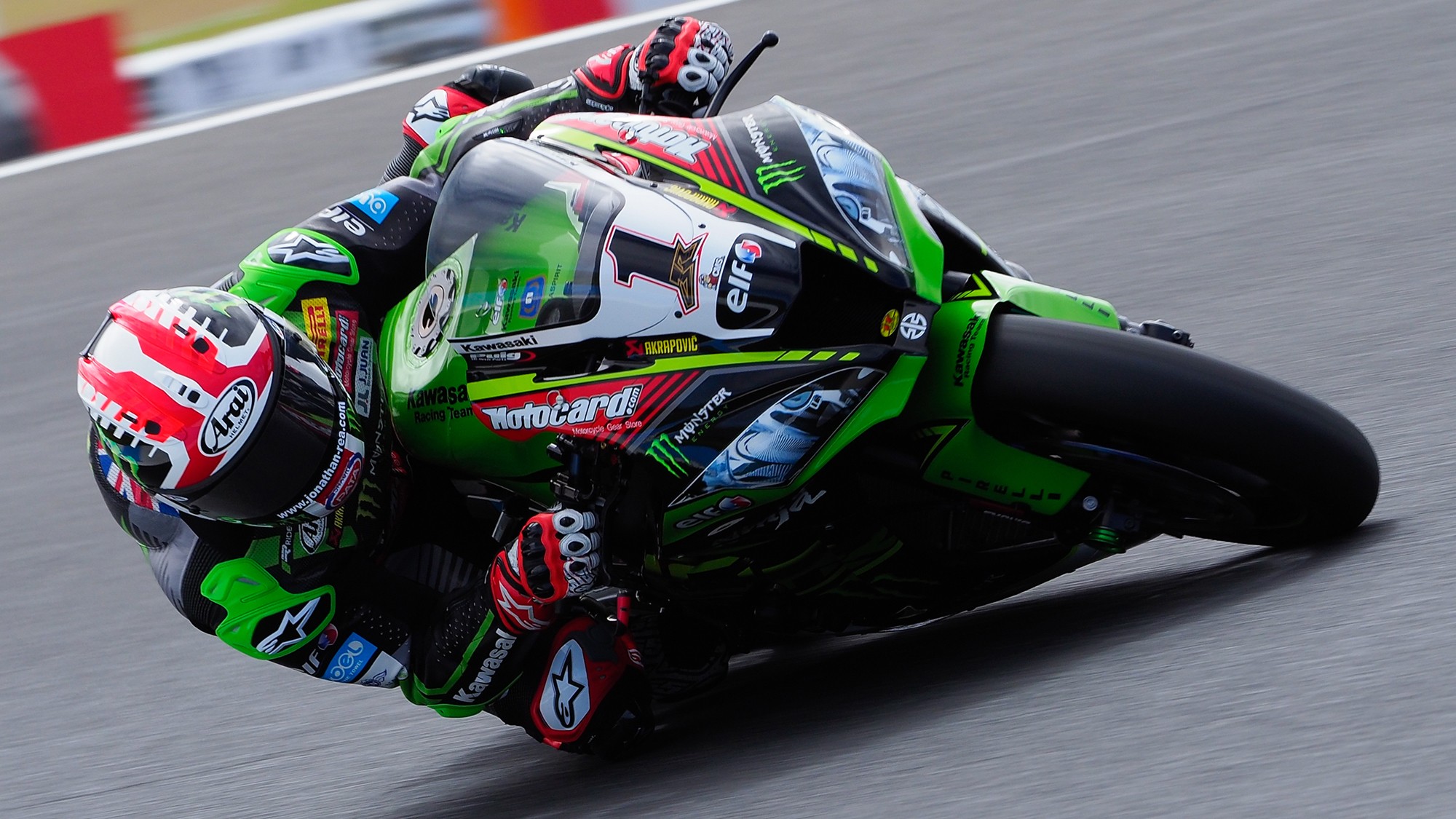 However, it was still very respectable that Rea could keep up in terms of timing. Rea commented about the prospect of his bike competing in MotoGP during an interview with Speedweek.com and he stated "I didn't really understand that. It is strange. I don't want to start with a wildcard in MotoGP with my Kawasaki! It could be funny, but it's a joke."
"I would compete against prototype bikes with prototype tires on a street motorcycle that was developed for Pirelli tires. It would be like driving a touring car against a Formula 1. We are a series based on series bikes. Superbike World Cup and MotoGP are different worlds. It's like comparing apples to pears," added Rea.
In short, it's really two very different worlds to compete in the same league. MotoGP primarily focuses on fully prototype bikes with one goal in mind – to complete laps as fast as possible. As for WorldSBK, the goal is pretty much the same, but the development revolves around a street bike as the starting base, which is already a limiting factor to begin with.