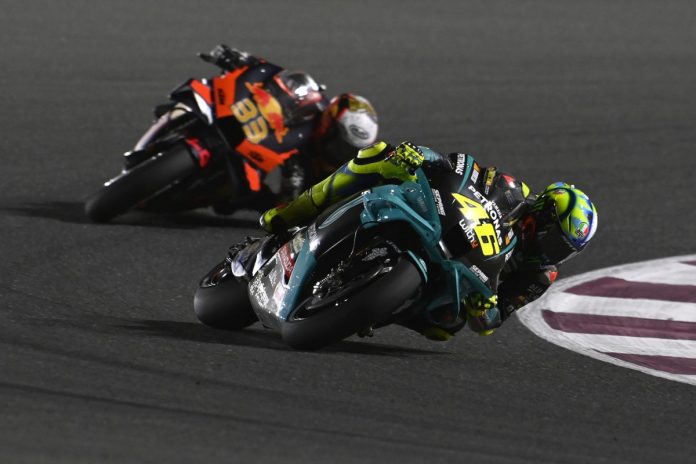 "You have a lot of riders who are more clean and ride with a lot of respect for the opponents.
"You have some other riders like Binder, who ride a lot harder and don't care about the rival," said the multiple MotoGP world champion, Valentino Rossi, following a clash with Brad Binder during the season opener last weekend.
Binder slightly hit the Petronas Sepang Racing Team (SRT) rider in Qatar at Turn 1.
The 42-year-old rider then shares his opinion regarding the respect that current MotoGP riders have for their rivals this past few years.
"For me, it doesn't depend very much on the position, but it depends very much on the different riders.
"Maybe, in this case, the word respect is too big, but it's difficult to understand the limit because usually in the past sometimes you touch another rider, but you didn't try to touch.