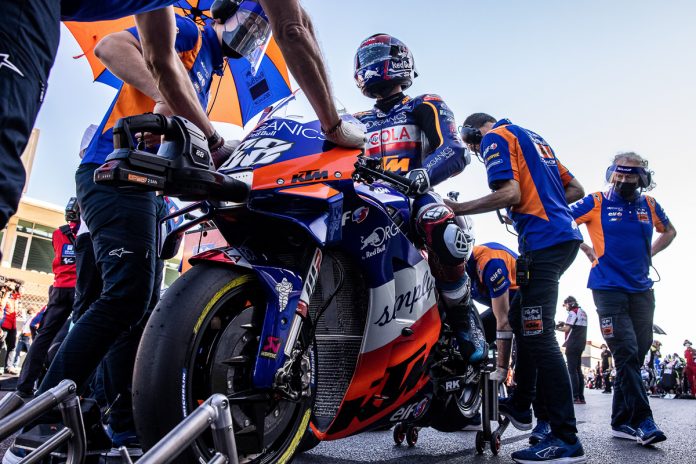 After a very fruitful MotoGP season, the Red Bull KTM Tech3 squad together with KTM and Dorna have come to a verbal agreement that they'll be continuing the partnership until the end of 2025. The contract is still being processed as we speak, but when you get the green light from both Stefan Pierer and Pit Beirer, you know that it is good as gold.
According to a report posted by Speedweek.com, Herve Poncharal, Team Principal of Tech3, stated that both of these strong forces in KTM verbally agreed to a five-year contract renewal during a dinner conversation. That's a long time, but Poncharal also stated that he would like to end his career with KTM.
It's not surprising considering the fact that the Tech3 squad gifted KTM with two premier-class victories thanks to Miguel Oliveira. Together with Icer Lecuona, both riders contributed to some points in the manufacturer's title, which saw KTM closed the season in fourth overall (sixth in 2019).
As for the 2021 KTM RC16, we're guessing that it'll be even more competitive and will definitely secure more victories, pole positions, and fastest laps as Miguel Oliveira moves up into the factory squad alongside Brad Binder, while Tech3 employs Danilo Petrucci and Iker Lecuona until the end of the 2021 season.
Written by: Sep Irran