Grand Prix Commission announces stricter MotoGP testing rules for 2023 plus new and 'cleaner' fuel for 2024.
Grand Prix Commission announces stricter rules for MotoGP testing for 2023.

Next season, there will be lesser days allowed for testing amongst teams and riders.

Also announced is a planned introduction of a new and 'cleaner' fuel for 2024 onwards.

New fuel for all classes must be 40% non-fossil origin until 2026, and 100% by 2027.
Ahead of this weekend's Spanish GP in Jerez, the Grand Prix Comission, the rulemakers behind MotoGP, have announced a series of rule changes for the seasons ahead. Grabbing key headlines here were the stricter 2023 testing rules and the introduction of a new and 'cleaner' fuel for 2024.
"Recognising the impact of an increase in the number of events, approval was given to an agreement reached between the teams and Michelin to reduce the number of days of official testing permitted for the MotoGP class," reads the statement issued by MotoGP on its official website.
The revised testing regulations now sees just one day of official testing over winter, which takes places after the current racing season concludes at the same venue as that of the final Grand Prix of the season – this year, its Valencia.
After which, teams will be allowed the usual three-day "shakedown" test before the first official test. As before, this "shakedown" will remain open exclusively to MotoGP class rookies and official factory test riders only.
Following that are both a three-day test, followed by a two-day test. These, on the other hand, will take place after the aforementioned "shakedown" test, and before the first race of the season. Unlike "Shakedown", both these tests are open to all full-time MotoGP riders, as well as test riders.
Lastly, the number of in-season post-race tests has been lowered to just two one-day tests on a Monday or Tuesday after a Grand Prix. Where these will take place will presumably be decided in advance of each season beginning in 2023.
Presently, MotoGP has post-race tests planned in Jerez, Barcelona and Misano. The new rules will see one of which being scrapped.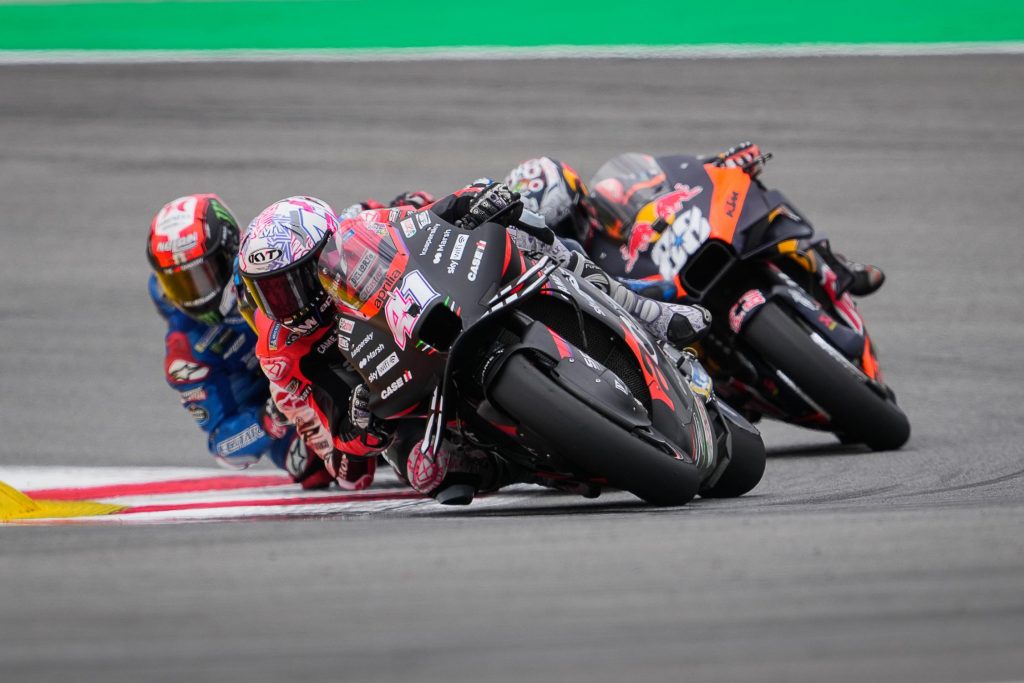 On to the new fuel supply for 2024, the Grand Prix Commission has announced that "it will be mandatory in all Grand Prix classes to use fuel with a minimum of 40% of non-fossil origin." The statement continues to confirm that the exact specification for the FIM MotoGP fuel characteristics from 2024 to at least 2026 have now been agreed, with details set for release at a later date.
Aptly, this aligns with MotoGP and its sustainability aims. The goal is for the sport to adopt 100% non-fossil fuel types in all competition classes by the year 2027.