The 2022 Official MotoGP pre-season test has concluded at Sepang International Circuit (SIC) on Sunday.
The event also marked the nation's first international motorsport event after a two-year absence.
The two-day event , was dubbed to be successful by SIC and Dorna.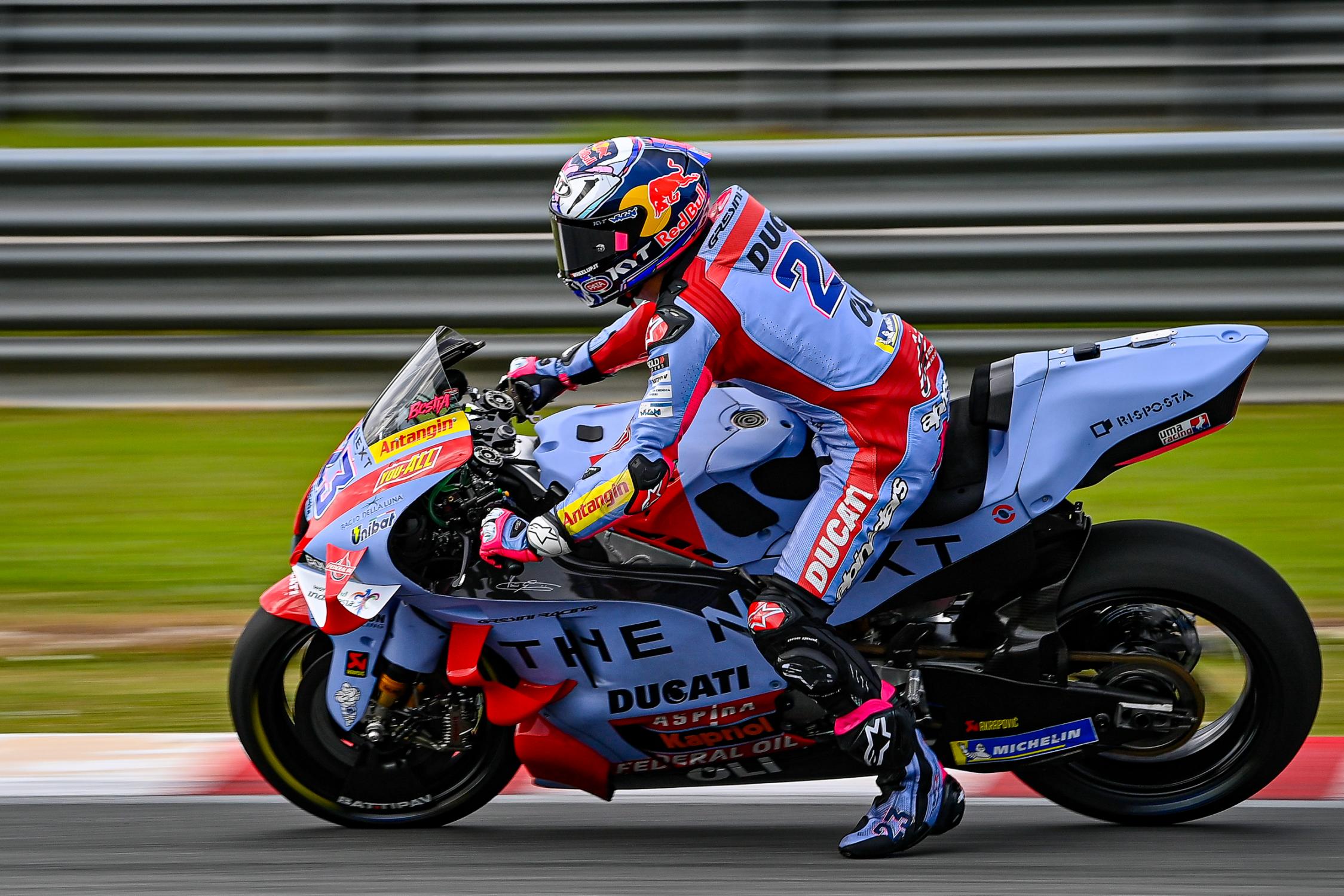 Aprilia's Aleix Espargaro clocked the fastest time in Day 1 before Gresini's Enea Bastianini improved his lap to take Day 2.
The 24-year-old Italian did 1m 58.131s which is also a new track record.
"Overall feedback, everyone was pleased," said SIC CEO Azhan Shafriman Hanif.
"The protocol that we put in place was very straightforward.
"Tests are being conducted every day, and in terms of participants, they are regularly checked.
"On the other side (spectators), we set up very well for us to get the fans in.
"After two years not having any events, the support is still very high; they are still passionate about the sport," he said.
Anyhow, Azhan hoped that the success of the Sepang Test could set a benchmark for the Malaysian GP, in October.
"I hope this could be a benchmark for every other event, including the Malaysian GP. I hope this (Sepang Test) could be the spark that we need," he added.
Asking whether the current rise of Covid-19 cases could impact the Malaysian GP in October, here is what Azhan had to say.
"We plan to run the Malaysian GP at 100 per cent capacity; however, it will depend on the ongoing scenario at that point of time.
"For example, if cases are still on the rise, then we have to shift and adapt our proposal to the government.
"Hopefully, by October, the country will go into the endemic stage so that the Standard Operation Procedure is loosened," said Azhan.