Current Aprilia MotoGP factory rider Sam Lowes is said to have signed a contract that will see him return to the Moto2 intermediate class in 2018.
Lowes will race with the CarXpert Interwetten Moto2 outfit after coming to an agreement during the British GP this past weekend.
Current CarXpert Interwetten rider Thomas Lüthi will move up to MotoGP next year to join the Marc VDS squad with Franco Morbidelli.
With all the 2018 MotoGP seats getting filled up, it seems that current Aprilia Racing Team Gresini rider Sam Lowes has confirmed that he'll be rejoining the Moto2 intermediate class for the upcoming season.
The 26 year old from Lincoln, UK is said to have signed with the CarXpert Interwetten Moto2 squad. The vacant seat was made available in the team thanks to its current rider Thomas Lüthi who will graduate to MotoGP next year after signing a contract with the Marc VDS squad.
To know more about Thomas Lüthi moving up to MotoGP, CLICK HERE.
No official announcement has been made just yet but we've been told that Lowes has been scouting for a few good prospects for his return back to the intermediate class. The signing with the CarXpert Interwetten squad seems to be one of the best considering that their current rider Thomas Lüthi is a strong contender for the 2017 Moto2 world championship.
Lüthi now sits just a few points behind championship leader, Franco Morbidelli of Marc VDS. Technically, the Suter machinery and CarXpert Interwetten team have proven themselves to be quite a bike and team for a great rider like Lowes to continue to be competitive.
The move back to Moto2 seems like the best choice for Lowes so far as more and more seats in the MotoGP have been filled. Lowes' contract with the Aprilia MotoGP factory team was cut short after a tough season in racing and development with the Aprilia RS-GP race machine.
Aprilia on the other hand has signed Jack Miller and Scott Redding to be their riders in 2018 which has forced Lowes to look for other alternatives in order to keep his racing career alive.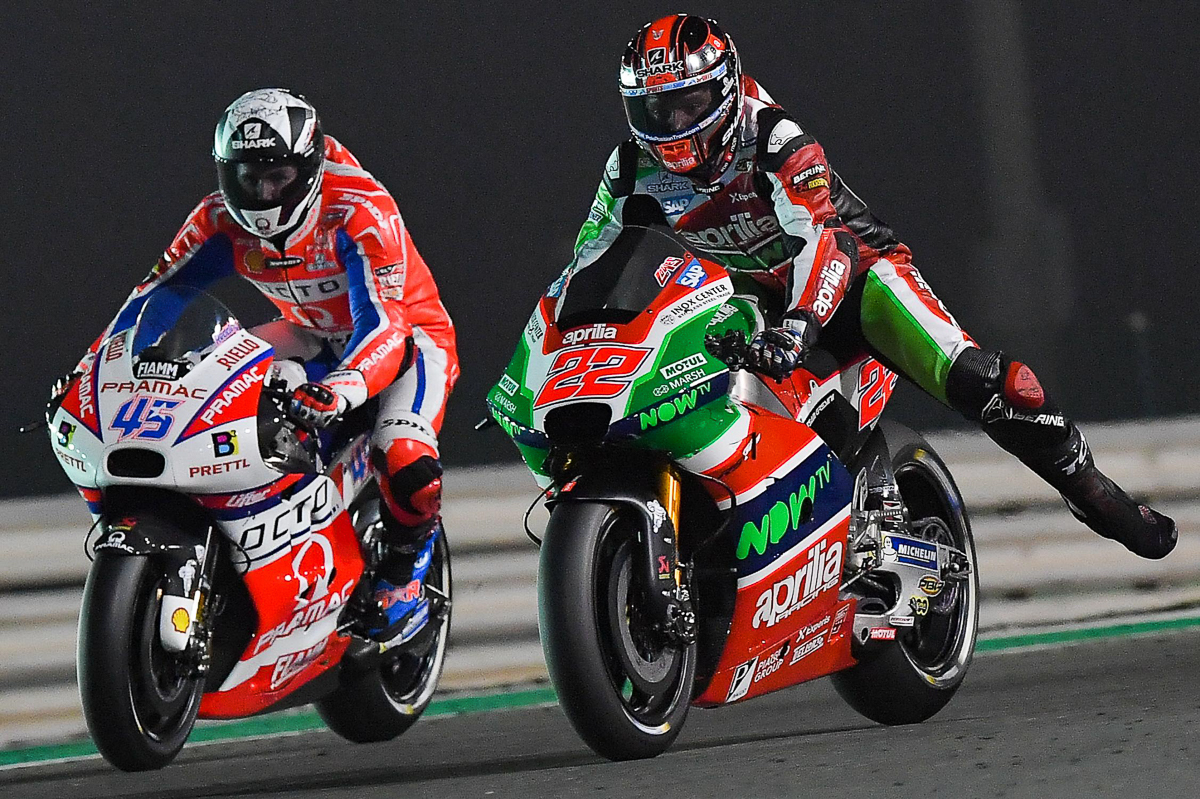 To know more about the 2018 Aprilia MotoGP factory riders signing, CLICK HERE.
Based on experience, Sam Lowes was a great Moto2 contender a couple of years back. At the time, he was battling for the Moto2 world championship with current Red Bull KTM Factory Racing team rider, Pol Espargaro. Ultimately, Pol Espargaro emerged as the champion with Lowes not too far behind in points.
Will 2018 see Sam Lowes on top of the podium again in Moto2? The right ingredients to make him a champion are all there, all that's left now is figuring out how to make them all work together harmonically.
Stay tuned to Bikes Republic for more MotoGP updates.
Photo source: MotoGP