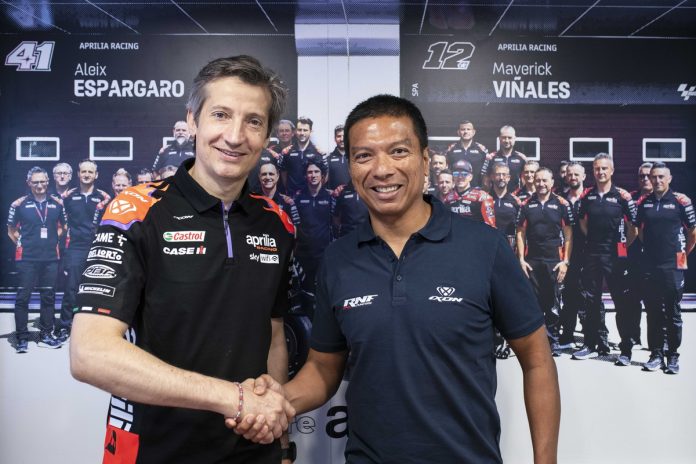 Malaysian-owned RNF Racing MotoGP team swaps to satellite Aprilia machines supply for 2023 and 2024.
Malaysian-owned RNF Racing MotoGP team switches to Aprilia machinery starting next year.

The squad signs initial two-year deal with the option to renew for another two years after.

This sees four Aprilia RS-GP machines lining up the grid for 2023 and 2024.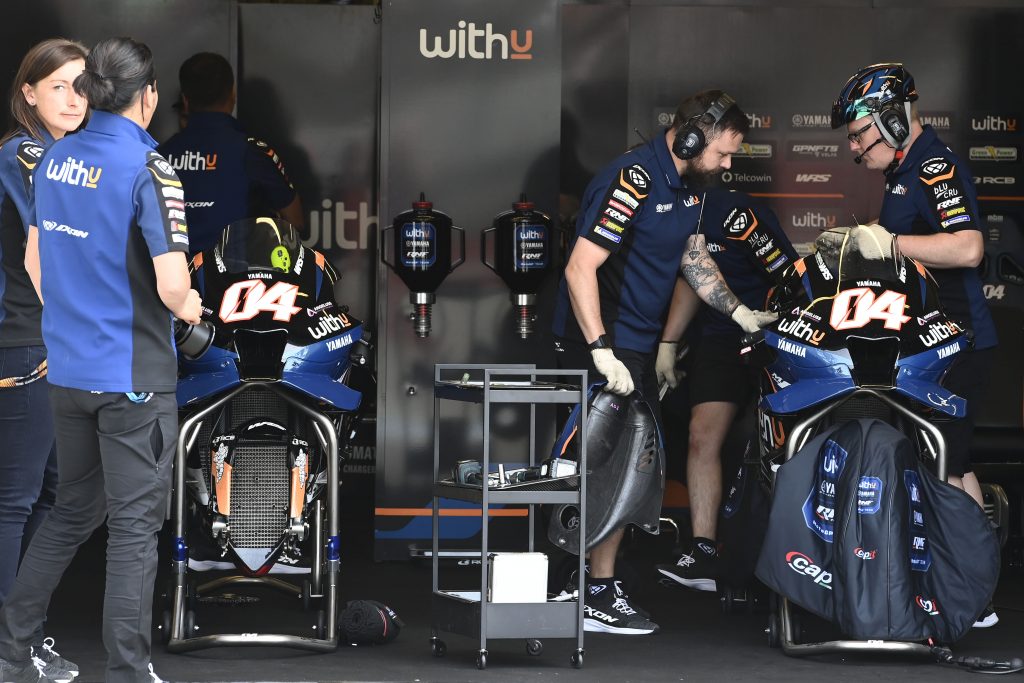 After weeks of much rumours and rife speculations, the word is finally out: RNF Racing will swap from satellite Yamaha to satellite Aprilia MotoGP machinery starting next season.
The move was officially announced today jointly by RNF Racing team principal Dato' Razlan Razali and Aprilia's MotoGP director Massimo Rivola. The deal is said to last over two seasons, meaning RNF Racing will sport satellite-spec Aprilia RS-GP machines for the upcoming 2023 and 2024 seasons.
Notably, this is being touted as a 'long-term' collaboration as it includes the option to renew the partnership for a further two years beyond the initial two-season contract. Crucially, this will see no less than four Aprilia RS-GP machines lining up the premier class grid for 2023 and 2024.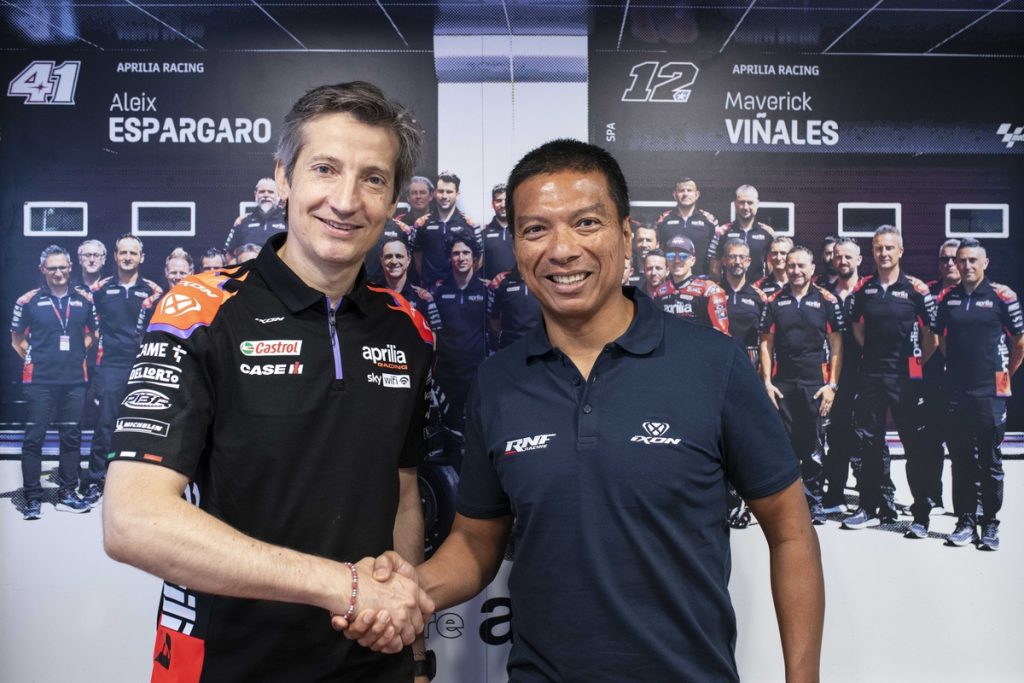 "The proposal by Aprilia Racing fulfils our long term plans, strategies and security for the next two plus two years and I must thank Aprilia Racing for its trust, confidence and faith in us. We are absolutely looking forward to the season next year and this new partnership," said Dato' Razlan regarding this new collaboration.
This comes after the Malaysian team principal's expression of delight whilst also thanking Yamaha – a factory he has worked with since the birth of his MotoGP endeavour in 2019 under the PETRONAS Sepang Racing Team banner that folded at the end of last season.
Despite being a relatively 'young' team in its RNF Racing form, Aprilia says the outfit has demonstrated great solidity and professionalism, achieving important results and rightfully entering the MotoGP stage.
"With RNF Racing we find a partner to enhance and valorise this extraordinary heritage. We are thinking, of course, of the riders and the best competitiveness, but also of raising new generations of engineers, technicians and managers," Rivola adds.
According to Aprilia, the partnership with the Malaysian-owned independet squad extends beyond the sale of the bikes as it will involve a strong synergy that will lead Aprilia Racing to invest in the partnership for the training of engineers, technicians, managers and riders.
Aprilia hopes this multi-year programme with RNF Racing would lead to the expansion, consolidation and enhancement of a technical and management culture that represents the heritage of the famed Noale-based factory.
With satellite Aprilia RS-GP machinery confirmed for the next two seasons, question still remains as to who will ride them for the RNF Racing squad.
Presently, the team has returning veteran Italian rider Andrea Dovizioso alongside South African rookie Darryn Binder. Both are currently on direct contracts with Yamaha until the end of this season, though the latter rookie has the option for 2023 in hands still.