Yamaha, Aprilia and Suzuki have started with aero experiments
During the pre-season testing over at Phillip Island, we saw that Maverick Vinales clocked in the fastest time in the three-day session. We can't really know for sure but the new "double fairing" design on the Movistar Yamaha M1 might have contributed to the results eventhough it was the opposite for the nine-time world champion, Valentino Rossi.
After the FIM decided to ban the use of external winglets for the 2017 MotoGP season, the teams have been cracking their brilliant minds on how to achieve the same outcomes as the winglets without the hardware itself. As stated in the FIM Grand Prix Regulations regarding the ban, "Only the external shape, excluding the windscreen, is defined in this regulation, so the following parts are not considered as part of the Aero Body: windscreen, cooling ducts, fairing supports, and any other parts inside the external profile of the bodywork."
This means that the rule only applies to the external design or shape of the fairing. In regards of this new rule, teams had to come up with something new as the previous season have proven that winglets do have a prominent effect in the MotoGP races. It was Movistar Yamaha who drew first blood with when they came up with a new double fairing design with the 'winglet-like' vanes in between. The end result? Vinales was fastest in Sepang AND Phillip Island.
The past three days showed us that the other teams are in fact working on something similar. We can see that Suzuki came up with a similar idea as the boys over at Yamaha but looking at the photos, the GSX-RR's aerowork were placed higher and wider profile. That design helped Andrea Iannone to set the third fastest time of the first session and sixth fastest for Alex Rins on the final day of testing.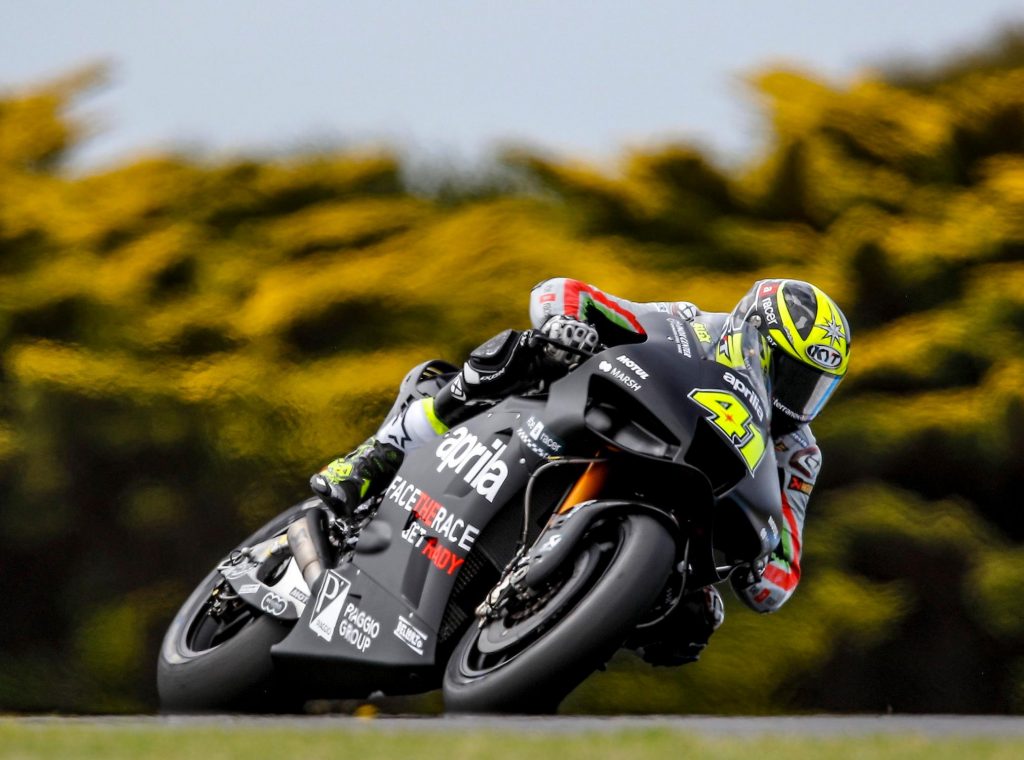 The boys over at Aprilia played around with open air ducts on the front part of the fairings. The ducts work by channeling air via the fairing giving downforce to the RS-GP. This design showed some promise with Aleix Espargaro being the sixth fastest in Day 2 but any sort of modifications or adjustments will be more difficult compared to Yamaha and Suzuki.
Neither Ducati or Honda have displayed their solution to the winglet ban but we will see what they'll come up with come March 10th when they head to Qatar for the final pre-season testing. Stay tuned to Bikes Republic for more MotoGP updates.
PHOTO SOURCE: MotoGP