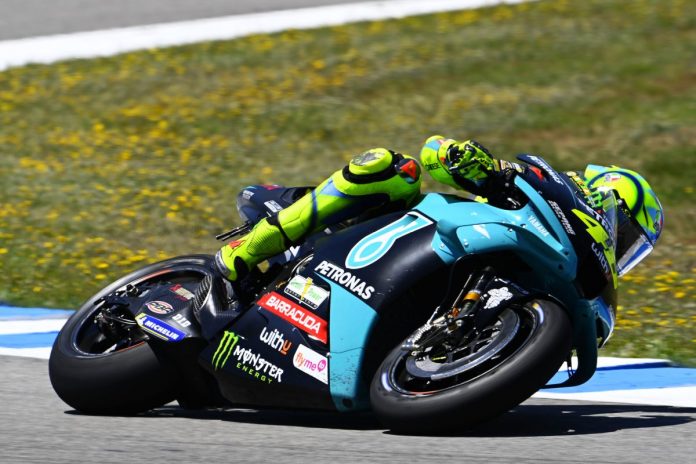 Malaysian oil giant Petronas reportedly decided to pull the plug as title sponsor for Sepang Racing Team (SRT) in MotoGP starting next season.
According to motorsport.com, SRT will also set to abandon its Moto2 and Moto3 project in an effort to protect the MotoGP team.
Moreover, it is understood that Yamaha has renegotiated its current deal with SRT, whereby two 'B-spec' M1 will be provided for the 2022 season instead of one factory-spec and one A-spec the team is running on at the moment.
SRT is still in a dilemma ever since Maverick Vinales decided to quit the factory Yamaha team at the end of the season, while Franco Morbidelli is expected to make the jump to the factory team as a replacement.
Meanwhile, veteran rider and 9th world champion, Valentino Rossi, is set to retire at the end of the season, leaving team principal Datuk Razlan Razali the pressure to look for two new riders for the 2022 season.
Raul Fernandez from KTM Ajo was earlier seen as a top candidate before Team Orange decided to promote him to Tech3 MotoGP.
Rossi protege Marco Bezzechi was next in line to join SRT, but the latest development suggests he will now move up to the premier class with VR46 Ducati alongside Luca Marini.
(Source: Motorsport.com)