With the possibility of MotoGP Repsol Honda rider, Marc Marquez, sitting out for the first few races in the 2021 season, some experts in the industry theorised that the team might consider running a three-bike team by including Andrea Dovizioso once again into the mix together with Pol Espargaro.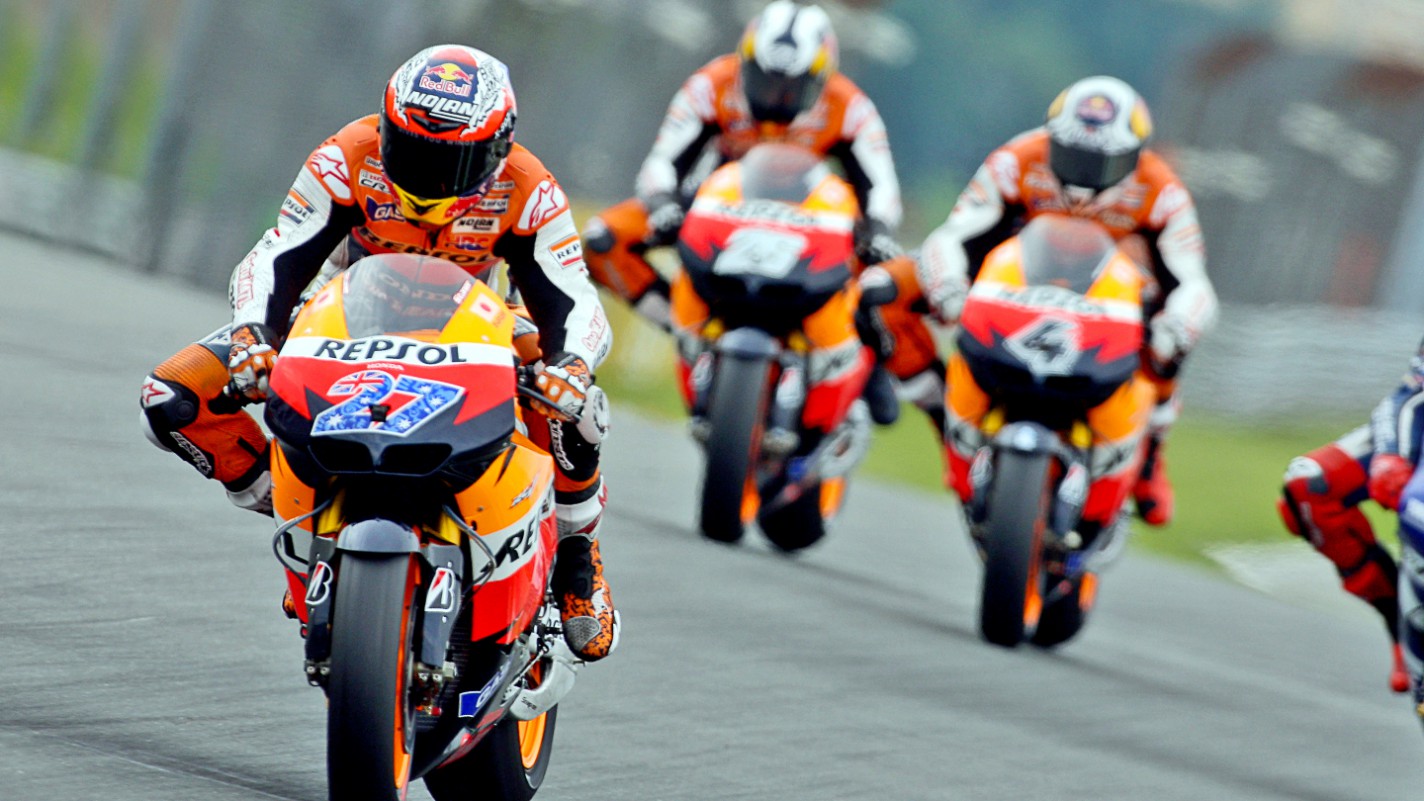 Although strange, this is nothing new as the first time Repsol Honda ran a three-bike team was back in 2011 when they signed Casey Stoner to ride alongside Dani Pedrosa and Andrea Dovizioso. This time around, Dovi seems to be back on the radar even though he has made it clear that 2021 will be his sabbatical year from MotoGP.
While some folks might find this idea interesting, Dorna's CEO, Carmelo Ezpeleta, was quick to shut it down. In an interview with Motorionline, he stated "Exceptions are out of the question. It will not be possible to have more than two bikes per team. Honda has two available for the Repsol team and another two for Lucio Cecchinello's (LCR Honda)."
With that being said, all eyes are on Marc Marquez on when he'll be able to ride the Honda RC213V once again. It all comes down when he'll properly heal his injured arm (which was initially said to be around six months), and even so, will he still be competitive after being away from racing for so long.
The first pre-season winter test in Sepang in just a couple of months away, and there's a high chance that Marquez will miss that. The first race of the 2021 season is set at the end of March in Qatar, and there's still no word if Marc will be able to take part.
It's going to be a tough year, but knowing Marquez's alien-like qualities, we're pretty sure that he'll heal completely and fight for the title again in the future. Stay tuned for more updates.
2021 Yamaha Exciter 155 VVA launched in Vietnam – From RM8,200
Written by: Sep Irran