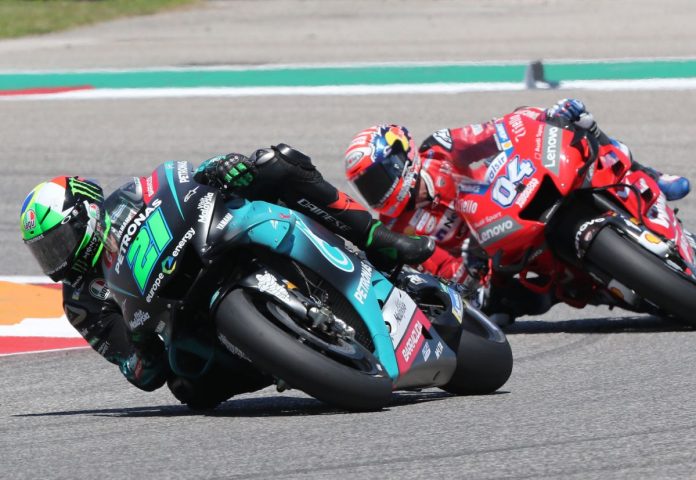 The 2021 MotoGP calendar has just been modified again due to the Covid-19 pandemic.
According to the latest updates, FIM, IRTA, and Dorna Sports have announced a new date for GP of the Americas, with the circuit will now host the MotoGP from 1 to 3 October 2021.
Meanwhile, MotoGP will also be held in Thailand from 15 to 17 October, a week later than the previously scheduled.
However, the organizers are forced to confirm the cancellation of the Japan GP due to current Covid-19 restrictions and travel complications.
Nonetheless, FIM and Dorna Sports aims that the world championship will return in Japan for 2022.
The 2021 MotoGP will resume this weekend at Assen.